The last major antiquarian book fair of 2016 is almost upon us. The center of the rare book world moves to Boston, MA for three days at the end of October for the 40th annual Boston International Antiquarian Book Fair.
Once again, the Hynes Convention Center hosts more than 120 rare book dealers from around the world. The event is one of the oldest and most-respected antiquarian book shows in the country, and this year celebrates its 40th Anniversary. The Boston International Antiquarian Book Fair is sponsored by the New England Chapter of the Antiquarian Booksellers' Association of America.
Dates
Friday 28th – 5:00-9:00 PM
Saturday 29th – Noon-7:00 PM
Sunday 30th – Noon-5:00 PM
Free Admission Over the Weekend!
As the Boston Book Fair is celebrating its 40th year, they are offering free admission for all on Saturday, October 29 and Sunday, October 30. Tickets for Friday night's exclusive preview event are just $20! Tickets will be sold online at www.bostonbookfair.com and at the box office during Friday evening show hours. A portion of the ticket sales will benefit the Boston Public Library and the American Antiquarian Society.
In addition to the thousands of unique and rarely seen items offered for sale by the exhibiting dealers, there are a number of special events and exhibits taking place over the weekend.
Collecting the Boston Music Scene: 1976-2016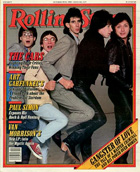 All Weekend
If you're a music fan, you won't want to miss David Bieber extensive archive of rock posters, albums, and ephemera chronicling 40 years of the Boston music scene. Featuring items connected with Aerosmith, The J. Geils Band, The Cars, and many others, this exhibit is open all weekend.
Typewriter Rodeo

Saturday, 10/29, 2:00-5:00pm
Love typewriters? Love poetry? Combine these passions at the Typewriter Rodeo, where poets will write an original poem for you on a collection of vintage typewriters. Fitting for an Antiquarian Book Fair, the sound of multiple typewriters clacking away is rarely heard anymore.
Discovery: Starting Your Own Collection
Saturday, 10/29, 1:00pm
Panel Discussion – A valuable opportunity to ask rare book experts the best way to build your own collection. Exhibitors also offer "Discovery" items priced under $100 to help beginning collectors get started.
Librarians Who Collect: Ticknor Roundtable
Saturday, 10/29, 3:00pm
The Ticknor Society Collectors' Roundtable will feature Mindell Dubansky, Silvia and Christian Dupont, and Joshua Lupkin discussing interesting collections outside of their institutional holdings.
Adventures in Literary Archaeology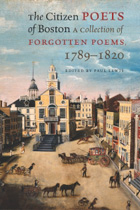 Sunday, 10/30, 12:30pm
Paul Lewis, professor of English at Boston College and president of the Poe Studies Association, discusses his work on Edgar Allan Poe's relation to Boston's literati and on recovering a generation of poets who published in Boston during the early national period.
Free Expert Appraisals
Sunday, 10/30, 1:00-3:00pm
Bring your books, maps, or ephemera and get expert appraisals on the value of your items. You'll learn a little about your rarities, and may even find you have a valuable treasure on your hands!
Enjoy some scenes from years past:
---
Featured Items:
ARBUS, Diane. Diane Arbus. New York: Aperture, 1972. First edition. Hardcover. First printing. Posthumously released monograph on this influential photographer which was done for the retrospective of her career at the Museum of Modern Art. Edited and designed by Marvin Israel and Doon Arbus, who was Diane's daughter. A fine copy with in a fine dust jacket. Easily one of the best copies I've ever seen of this book which is highly susceptible to wear. (Offered by Jeff Hirsch Books, Booth 206)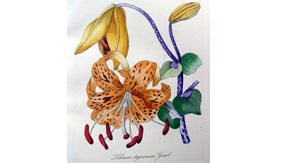 VILLERS, A. von & THÜMEN, F. von Die Pflanzen des homöopathischen Arzneischatzes. Dresden: W. Baensch, 1893. Three volumes (1 text, 2 atlas). 4to. [vi], 476 pp. With 200 hand-colored engraved plates. Publisher's gilt pictorial cloth. A fine copy from the library of Dr. Med. Mattes of Ravesnsburg with his stamp on the title and the fly-leaves of the atlases. (Offered by B&L Rootenberg Rare Books, Booth 320)