The ABAA is delighted to welcome the following new members to the Association: Lawrence O'Shaughnessy of Franklin Books LLC and Teri Osborn of William Reese Company. Read a little more about each member below.
Full Member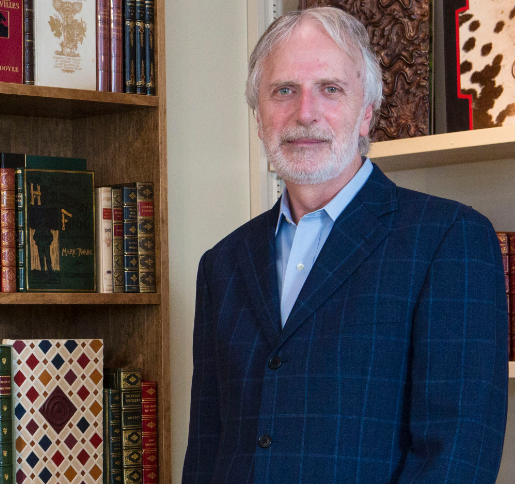 Lawrence O'Shaughnessy, Franklin Books LLC (Oldwick, NJ)
Larry O'Shaughnessy established Franklin Books in 2006 after spending over three decades in general management, investment banking, and international consulting. His business is focused on offering books that are truly beautiful as well as being significant literary works. In addition to fine leather bindings, livre d'artiste works, and fine art photography, Larry has been working with artists to create unique fine bindings to take the "livre d'artiste" experience to a new level, and enhance the overall reader experience, by having the externals of a book play as important a role as the art contained within the book. Franklin Books recently opened a gallery in the historic village of Oldwick, New Jersey that showcases a wide assortment of leather bindings, fine art photography, and unique book creations and sculptures that can also be purchased on their internet site.
Associate Member
Teri Osborn, William Reese Company (New Haven, CT)
Teri Osborn has been with the Americana Department at the William Reese Company since December 2008. Prior to that time, she earned her MLS at Indiana University and worked as a rare book librarian at the American Antiquarian Society and the University of Alberta. A native Hoosier, she personally collects 19th-century Indiana-ana and is in the process of building a tiny farm in her suburban backyard.