As the new catalog from Raptis Rare Books puts it, "There are few gifts that are as lasting and appreciated as a rare book." ABAA members have a crop of exciting new catalogs to tempt and beguile collectors, some seasonal and some focused on more specialist niches. Enjoy...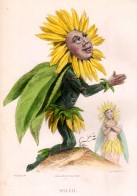 Charles Agvent look to plant the seeds of desire in every collector with WINTER MISCELLANY: 60 Fine Rare Books & Autographs.
-- highlights include beautiful hand-colored plate books (McIntosh's FLORA AND POMONA, 1829 and GALLERIA STORICA DELL'ITALIA, 1846; signed presidential books (James Polk, Benjamin Harrison, Millard Fillmore, Barack Obama, etc.); signed books by Thomas Hardy, Margaret Sanger, Daniel Webster, W. H. Auden, etc.; first editions of Emerson's ESSAYS, Herman Hesse's SIDDHARTHA, etc; a selection of fine bindings, and much more.
Lorne Bair Rare Books show admirable honestly by cautioning that their new e-list is "probably not-suitable for gift-giving."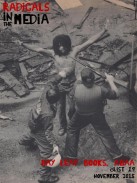 Bay Leaf Used & Rare Books unleash eList #19: Radicals in the Media.
-- A selection of press images focusing on radicals, including visionaries, trouble-makers, and problem-children. Inside you'll find the Black Panthers, SLA, and AIM, as well as Socialists, Communists, and anarchists.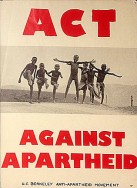 Bolerium Books remember International Activism Against Apartheid
-- Thirty years ago, the anti-Apartheid movement caught fire on American campuses with calls for divestment from South Africa. This was part of an unprecedented wave of global attention that helped hasten the release of political prisoners and the fall of the Apartheid system. Our selection here includes materials of that mid-1980s era, as well as publications representing the efforts of previous decades and the subsequent transition to democratic rule.
and celebrate Atheism, Blasphemy and Freethought (From 1724 to 2012)
Ian Brabner, Rare Americana announce a short list of 28 items.
The latest catalog by David Brass Rare Books is "Days of our Childhood – The Book as a Gift."
The Book Shop have placed their Holiday Gift Guide under the tree.
Bromer Booksellers is pleased to announce the publication of their latest e-catalogue, containing examples of the Fine Press Miniature Books of Worcester, Massachusetts-Based Publisher, Achille St. Onge.
By the Book, L.C. announce their final catalog before closing in the new year following the dead of owner Samuel J. Hessel.
Andrew Cahan: Bookseller, Ltd. unwrap Some Places E-list 29
-- A group of 62 books and photographs, from or about various places around the world. Many of these items are SIGNED by the photographers.
Literature is the focus of the new catalog from The Colophon Book Shop, who also launch a new catalog looking at World War One Aviation.
James Cummins Bookseller unwrap their Holiday Catalogue and put a Gift Guide in your stocking.
Eclectibles produce e-list 19, a true miscellany of historical memorabilia, travel logs and albums, made by hand and the children.
Golden Legend place this selection of Fine Books & Prints before you.
Jeff Hirsch Books have just released Elist 78: 100 New & Interesting Titles -- Highlights include the Limited Edition of Lee Friedlander's first book, Richard Tuttle's beautiful artist book: Early Auden, the hardcover issue of Donald Judd's Furniture Retrospective, and a copy of Allen Ginsberg's Photographs with a two page drawing.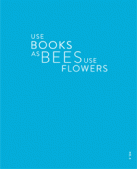 Honey & Wax Booksellers are all abuzz about their fall catalog: Honey & Wax Catalog Four
James S. Jaffe Rare Books get in the festival spirt with their Holiday Catalog: Rare Books, Manuscripts, & Literary Art.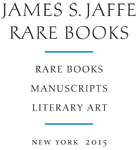 --We are pleased to announce our new catalogue of Rare Books, Manuscripts and Literary Art, which includes original manuscripts by Sir Arthur Conan Doyle and G. K. Chesterton; inscribed books by Nathaniel Hawthorne; original art by Morris Cox of the Gogmagog Press; archives and letters by John Cheever and David Markson; comprehensive collections of works by Phillip Levine and Gore Vidal; and first editions by James Agee, John Ashbery, Samuel Beckett, Walter Benjamin, Elizabeth Bishop, Kate Chopin, Cyril Connolly, Miguel Covarrubias, William Everson, Allen Ginsberg, Seamus Heaney, Ted Hughes, James Joyce, Primo Levi, Robert McAlmon, Thomas Mann, Herman Melville, Paul Muldoon, Robert Musil, George Orwell, Fernando Pessoa, Ezra Pound, James Schuyler, Gertrude Stein, Wallace Stevens, Walt Whitman, William Wordsworth and W. B. Yeats, many of them signed or inscribed.
The book elves at Joslin Hall Rare Books are pleased to announce Catalog #360: Books & Catalogs about SILVER & SILVERSMITHS and Catalog #358: A Selection of Books & Ephemera for December, 2015.
Priscilla Juvelis, Inc. get in the holiday spirit with Catalogue 68: Contemporary Book Arts
-- featuring Nancy Leavitt's hand-painted and hand-lettered edition of Moore's Christmas classic, "A Visit from St. Nicholas."
John W. Knott, Jr. Bookseller has two new catalogs to surprise and delight.
John Michael Lang Fine Books announce their latest e-list is available. To receive a copy, email jmlbooks@isomedia.com...
The Lawbook Exchange serves notice of the following new catalogs:
Little Sages Books present their latest microcats:
Ken Lopez Books unveil their latest elist...

J. & J. Lubrano Music Antiquarians LLC raise the curtain on
Stuart Lutz Historic Documents unearth a new catalog
-- featuring a Dr. Martin Luther King Jr. book inscribed to Pearl Buck, a Samuel Morse signed pro-slavery pamphlet, a Harry Houdini book inscribed to Thomas Edison, three wonderful Walt Disney signed items, several Civil War naval items, a very rare Malcolm X document related to the incorporation of an Islamic temple, and much more.
December List of Recent Acquisitions: Including, Science, Humanism, Alchemy-Chemistry, Mathematics, Music, Medicine, Early Printing, etc. 16th to 18th Century is the title of the new catalog from Jeffrey D. Mancevice, Inc.
Oak Knoll Books announce their December Sale of Fine Press and Private Press Publishers.
Pazzo Books serve up Relleno: Pazzo Cookery Catalog 2
-- 111 items from the 16th to the 20th century with an emphasis on the cuisine of Mexico.

R & A Petrilla, Antiquarian Booksllers & Appraisers announce Catalog 264: American Photographic Viewbooks
-- Described and offered are 148 viewbooks, mostly late-19th and early 20-th century productions by various publishers. Listed by state and city or town.
The Philadelphia Rare Books & Manuscripts Company have published their "first printed catalogue in *years*." Contact the store to request a copy, or browse it electronically: "Autumn Leaves." The following elists can be examined online:
Pirages Fine Books have uploaded Catalogue 68: Significant Boks in Notable Bindings.
Richard C. Ramer, Old & Rare Books unroll Special List 222 Cartography Relatively Recent Portuguese Imprints, Special List 223: The Franciscan Order and Special List 224: Slavery, The Slave Trade & Works by Afro-Brazilian Authors.
Raptis Rare Books present: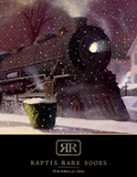 L&T Respess Books focus on the Palmetto State with List 302: South Carolina.
Rulon-Miller Books cut the ribbon to launch a holiday catalog in two parts: Catalog 152: Rare & Fine Books, Including Recent Acquisitions and Catalog 152: Part Two, as well as a Short List of Recent Acquisitions.
Sanctuary Books has posted Words, Words, Words -- a new catalog of books and manuscripts on language, including dictionaries, primers, Shakespeare.
Second Life Books announce their new catalog, Gender & Society.
Tavistock Books present their annual holiday catalog: Bibliolatry: A Tavistock Gift Guide for Bibliophiles (and the People Who Love Them).
Ten Pound Island Book Company launch Maritime List 233-Headlong Dive
Triolet Rare Books bring you a new elist: December 2015: Literature, Poetry, Fine Press, Etc.
Catalogue 83, Sixty-nine items of Book Arts is now available from The Veatchs Arts of the Book.
The latest catalog from John Waite Rare Books is only available by request from jwrb@comcast.net
-- includes "books, manuscripts, & photography featuring a five-volume 18th century guide book of the Tokaido road (Japan), a handful of letters and telegrams from the Frank Lloyd Wrights to Alicia Guggenheim regarding plans for the Guggenheim Museum, dozens of original snapshots from the 1989 Tiananmen protests, an illustrated 1570 Aesop, several Charles Lamb rarities, books by Ambrose Bierce, including two presentation copies, a few nursing titles, an uncommon first edition of William Godwin's Things as They Are, or, the Adventures of Caleb Williams, two works by Robert Boyle" and more...