The latest rare book catalogs and electronic list announcements from ABAA members in July 2015.
Athena Rare Books get philosophical with List 15: 18th Century Philosophy & Medicine and List 16: Twenty-One First Edition Works by Nietzsche.
Andrew Cahan: Bookseller, Ltd. reveal their new E-List #28: Summer 2015, "a group of 51 items from exhibitions arranged by Alfred Stieglitz."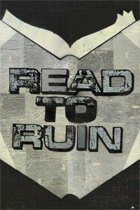 Brian Cassidy, Bookseller launches his 10th catalogue, featuring "Over 100 items of original art and photography, poetry, artists' books, punk rock, little mags, zines, and the mimeo revolution. Highlights include a selection of original works from noted graffiti and street artist "The Reader," a small collection of flyers from Ed Sander's The Fugs (as well as other F.U. Press materials), and important associations from David Markson, Max Ernst, Piero Heliczer, Ray Johnson, and others:"
Division Leap have posted Catalog 21 on their website.
F.A. Bernett Books visit Paris through their latest catalog.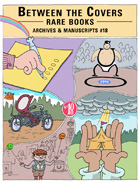 Between the Covers Rare Books have published their 18th "Archives & Manuscripts" Catalog.
The Colophon Book Shop celebrates Books About Books and Aviation and Military History.
James Gray Bookseller offers a "micro catalog" of rare books "barely represented in American libraries."
The Philadelphia Rare Books & Manuscripts Company focus on Native Americana.
There are plenty of New and Noteworthy Arrivals from Kenneth Mallory.
David M. Lesser Fine Antiquarian Books, LLC release monthly catalogs through their store website. The most-recent is Catalogue 145, Rare Americana [July, 2015] -- Significant and unusual imprints relating to America.
Bolerium Books present "I do!" A short list of items related to LGBT marriage, Cambodia, and Posters of Women's Movements.
Ken Lopez - Bookseller has a new web catalog: Fine and Signed: Uncatalogued Books from the Bruce Kahn Collection -- "Bruce Kahn put together a collection of post-World War II American and British literature of some 15,000 volumes, most of them signed and virtually all of them in fine condition" -- and a new elist.
L & T Respess Books unveil List 298: Art, Architecture & Design -- 203 items featuring books on these subjects, by artists, or containing artworks, photographs, and illustrations; additionally included are decorative arts, catalogues, and ephemera.
Sanctuary Rare Books provide a temporary cure for your wanderlust with a new list of rare books, albums and manuscripts related to Travel.

Tavistock Books announce March Miscellany Madness -- "Welcome to Tavistock Books' first catalogue of 2015, our Spring Miscellany... a bit of March Madness, if you will. As is our custom & wont, the 30 items herein reflect our eclectic & diverse inventory!"
and
Find Another! A Short Summer Miscellany -- "In these days of internet bookselling, with thousands of booksellers listing millions of books for sale, it is said to be successful in such a competitive environment, one must routinely offer 1. the cheapest copy, or, 2. the best copy, or, 3. the only copy. Here at Tavistock Books, we prefer, when able, to pursue the 3rd option as our primary business paradigm, for, by definition, the 3rd tenet encompasses the first two. Here then is our Summer list, which is comprised of 30 items, each of which is the only copy currently offered on the market.* Or, borrowing Peter Howard's slightly more emphatic expression, "Find Another!""
The Lawbook Exchange embrace their inner Celt with a catalog of books from Scotland and Ireland; they have also published a list of new arrivals and Catalog 80.
(Late addition: a further list of new arrivals for the week of July 28.)
Richard C. Ramer, Old & Rare Books get all political with Special List 207: Political Thought, 67 items, 16th to 20th centuries, all in a bind over Special list 208: Extraordinary Historical Bindings: Fifty-Seven Items, Sixteenth through Twentieth Centuries, and visit Portugal for dessert with Recent Portugese Publications: Bulletin 84.
California's Triolet Rare Books have informed us of a new list of Recent Acquisitions: July 2015.
John Michael Lang Fine Books have announced a new e-list, a "29 item miscellany, mostly new arrivals." Please email jmlbooks@isomedia.com to recieve a copy of this or any other elist.
Yesterday's Muse celebrate independence Day with American History, a catalog of "nearly 900 items drawn from across our inventory of American history."
Rulon-Miller Books reveal a short list of their Recent Acquisitions.
Maine's Artisan Books & Bindery release New Acquisitions June 2015.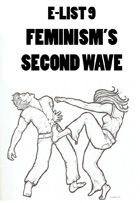 Lorne Bair Rare Books showcase Feminism's Second Wave: 133 items pertaining to the Women's Movement of the 1960s-80s.
R&A Petrilla have a new catalog of Photographic Viewbooks.
Charles B. Wood III, Inc. launches Catalog 166.

A catalog of Revolutionary War related books comes from Randall House Rare Books.
J. & J. Lubrano Music Antiquarians, LLC publish The Paul Jackson Opera Collection Part I: A-B -- Autograph Letters, Signed Scores, Printed Music, Books, Programs, Drawings, Posters, Prints, Photographs & Related Ephemera -- and A Musical Mélange.
G. Gosen Rare Books & Old Paper highlight the Lewis Diary: Diary Or Memorandum Book Kept by Joseph Lewis of Morristown From the first of November 1783 To 1795 a period of about twelve years Including also some things transacted before that date. During the Revolutionary War, Maj. Lewis served as both Quartermaster and Paymaster for the troops stationed at Morristown, serving as an aide to Gen. Nathanael Green. See DAR Patriot Index, Centennial Edition, Part II; HSP, Wayne Papers, ALS to Gen. Anthony Wayne Vol. II, p. 63. More information...
...they also reveal Occasional List August 2015 -- Anarchists and Anarchism.
Rabelais Fine Books on Food & Drink serve up Catalogue Five: American, Continental, and English Cookery
The William Reese Company announce Catalogue 325 Literature - Recent Acqusiitions 500 Items - Illustrated
Liber Antiquus has published their Summer 2015 Catalog.
John Waite Rare Books is offering the "Correspondence Archive of Isaac F. Shepard" as one lot. Interested parties should contact jwrb@comcast.net.
And finally, Bauman Rare Books' July 2015 Catalog features a selection of new acquisitions and fine first editions in Americana, Photography, Travel & Exploration, and more...
---
Remember, you can always browse and download the latest catalogs published by ABAA members on ABAA.org by visiting the following link: https://www.abaa.org/catalog/... (You can also access this page by selecting 'Booksellers' from the top menu, scroll to the bottom of the page to 'Member Catalogs', and click on 'View All'.)
---