We roundup the latest catalogs of rare books and ephemera from ABAA members for May 2016. Enjoy.
126 BOOKS FROM THE LIBRARY OF POET WILLIAM MEREDITH -- All 126 items in our new catalog are from the library of William Meredith with nearly all INSCRIBED to the poet. Writers include Vonnegut, Updike, Ginsberg, and many luminaries of poetry. William Meredith began writing while a student at Princeton University where he wrote a senior thesis on Robert Frost. His first volume of poetry, LOVE LETTER FROM AN IMPOSSIBLE LAND, was selected by Archibald MacLeish for the Yale Series of Younger Poets in 1944. He won a Pulitzer Prize in 1988 for PARTIAL ACCOUNTS: NEW AND SELECTED POEMS and a National Book Award in 1997 for EFFORT AT SPEECH. From 1978 to 1980, Meredith was Consultant in Poetry to the Library of Congress, the position which in 1985 became the Poet Laureate Consultant in Poetry to the Library of Congress, the first gay poet to receive this honor. He died in 2007 at the age of 88.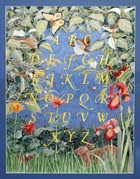 Alphabets -- "In this e-catalogue, we are hoping to show the rich diversity that can be teased out of this basic building block of language. We are offering everything from an elaborately carved teacher's pointer from the early 19th century, to a stunning illuminated manuscript alphabet by Jean Midolle, the Swiss master of chromolithography. The catalogue runs the gamut from folios to miniatures, along with works on paper. Nor are we limiting this exploration to the Roman alphabet: exemplars of Hebrew and Arabic may be found here as well."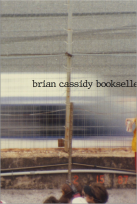 Catalogue Eleven -- Focusing on archives, collections, photographs, manuscripts, albums, scrapbooks, and other primary materials. Over sixty items illustrated in full color, highlights include: the archive of storyteller and folklorist Diane Wolkstein; a collection of letters and related materials from modern dance pioneer Ted Shawn; several holograph set-lists from several early Hüsker Dü performances; a substantial run of the prisoner-produced magazine The Angolite, with related correspondence; the research and publication archive of R.A. Wobbe's bibliography of Graham Greene; a beautiful archive of over 600 images from the Scranton Lace Company; hundreds of pages of White House memoranda and related documents from LBJ pollster Fred Panzer; a rare original photo album documenting the construction of the Madeira-Mamore Railroad by official project photographer Dana B. Merrill. Plus much more.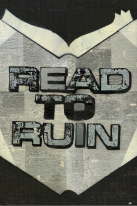 Catalogue X -- Over 100 items of original art, association copies, photography, poetry, artists' books, little mags and the mimeo revolution. Highlights include: two issues of Wallace Berman's SEMINA; an important association copy of David Markson's WITTGENSTEIN'S MISTRESS; the dedication copy of John Ashbery's collection THREE BOOKS, inscribed to Jane Freilicher; Jim Carroll's first book ORGANIC TRAINS; complete runs of: the groundbreaking design magazine NEST, the seminal punk zine SEARCH AND DESTROY, and the influential L=A=N=G=U=A=G=E; original photographs of the Sex Pistols, Jimi Hendrix, Jim Morrison, and the Yippies; a selection of original works from noted graffiti and street artist "The Reader"; a small collection of vintage flyers from Ed Sander's The Fugs, as well as other Fuck You Press materials; and important associations from Max Ernst, Sonic Youth, Piero Heliczer, Ray Johnson, and others.
The Paul J. Jackson Opera Collection Part V: M -- Autograph Letters, Signed Scores, Printed Music, Books, Programs, Drawings, Posters, Prints, Photographs & Related Ephemera.
Catalog 54, Spring 2016 -- Catalog 54 includes exciting new arrivals such as: An author inscribed copy of Natalie Babbitt's modern day classic, Tuck Everlasting; a beautiful copy of Will Bradley's Peter Poodle, Toy-Maker to the King; a signed copy of Make Way for Ducklings, Eleska's gorgeous hand-screened cloth book, I See; an inscribed copy of Little Farmer by Lois Lenski and a gorgeous, near fine copy of the Eleanor Brickdale illustrated Idylls of the King by Tennyston. As always, the new arrivals are accompanied by a selection of great books from our inventory. Thanks for looking!
PHILADELPHIA RARE BOOKS & MANUSCRIPTS CO. (PRB&M/SESSABKS), LLC
KOREA By visiting the link below you can select any kind of catalog on Korean: art reference, painting, ceramics, travel, history and any other subject you can be interested in
JAPAN: Please visit the link below to select any aspect of Japan, art reference, Japanese woodblock references, woodblock printed books [E-hon], maps, prints, ceramics, porcelain, lacquer, Netsuke, Inro, and any subject you can be interested in.
CHINA

By visiting the link below you can choose: Chinese Art Reference, Rare China, China, Chinese ceramics, porcelain, painting, Snuff Bottles, Lacquer, calligraphy, Scholar's Desk, and any other subject you can imagine. You can view or download any catalog on our site.

SOUTH-EAST ASIA:

Any and all countries, cultures in S.E. Asia: Vietnam, Tonking, Annam, Laos, Cambodia, Siam, Burma, Singapore, Indonesia, Borneo, Philippines, and that area, please visit our link below to select specific catalogs of your choice.