Every month, ABAA members release catalogs and electronic lists highlighting their new acquisitions and showcasing books and ephemera on various themes. Serious collectors peruse these catalogs immediately, ever on the lookout for books they covet for their personal collections.
We invite you to examine the latest catalogs linked below, and contact the dealer if anything catches your eye. (Note: the items featured in these collections are not listed on abaa.org, so will not appear in search results.)
Recent Acquisitions -- list only available to mailing list subscribes. Sign up here...
List 224 -- Books about Books, Press Books, Literature
Occupations: Art, Squatting, & Contested Spaces -- A short list of 20 items related to the them of Occupation, including material related to ABC No Rio and the Real Estate Show, People's Park, the American Indian Movement, and international squatting movements.
List 19: A NATION DIVIDED -- Fact, Fiction, Sheet Music and Other Material Related Directly or Peripherally to the Civil War. Available by request from fgrare@fgrarebooks.com
List 33: Venezuela -- Modern Publications on Politics, History, Finance, Literature, Bibliography
Occasional List 2016-1 -- 51 items published from 1839-1986 on or about photographically illustrated books, the technology and/or chemistry of photography, and a few actual photographs.
LIBER ANTIQUUS, EARLY PRINTED BOOKS & MANUSCRIPTS
List #6: Nexus Press -- 53 items, ranging from exhibition catalogs to artists' books, and a few things in between.
R & A PETRILLA, ANTIQUARIAN BOOKSELLERS

Catalog 267: Road Trip! -- A catalog for summer, when families and drivers traditionally take to the open road.
PHILADELPHIA RARE BOOKS & MANUSCRIPTS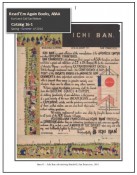 Number 16-1: Spring - Summer of 2016 -- A wide- range of interesting (and mostly unique) Americana: diaries, photograph albums, books, advertising, sheet music, and other ephemera
RICHARD C. RAMER, OLD & RARE BOOKS
July 2016 list -- consisting of 19 early continental books, including recent acquisitions.
MARC SELVAGGIO, BOOKS & EPHEMERA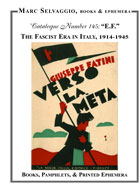 Catalogue 145: E.F. The Fascist Era in Italy, 1914-1945 -- Gathering of books and a variety of pamphlets and ephemeral material... sheet music, posters, flyers... representative of propaganda created and distributed during these three decades.
Maritime List 238: Just Like Old Times
E-list July 2016: Recent Acquisitions
JOHN WINDLE ANTIQUARIAN BOOKSELLER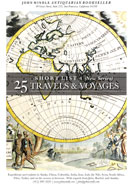 25 Travels and Voyages -- featuring expeditions and exploits in Alaska, China, Colombia, India, Iran, Italy, the Nile, Syria, South Africa, Tibet, Turkey, and on the oceans in between.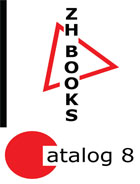 Catalog 8 -- Featuring Romanov family material, poetry, DP camp publications, emigre imprints, and more, in various Slavic languages. Also included are several items of/about Russia in German, French, and English.
View last month's rare book catalogs...
--
Remember, you can always browse and download the latest catalogs published by ABAA members on ABAA.org by visiting the following link: https://www.abaa.org/catalog/... (You can also access this page by selecting 'Booksellers' from the top menu, scroll to the bottom of the page to 'Member Catalogs', and click on 'View All'.)