John Schulman (Caliban Book Shop) interviews Heather O'Donnell (Honey & Wax Booksellers) about a new prize she and Rebecca Romney have created for female book collectors, The Honey & Wax Book Collecting Prize.
John Schulman: Tell us about the process that led to the establishment of this prize, from initial inspiration to fruition.
Heather O'Donnell: The inspiration for the prize grew naturally out of our daily conversations at Honey & Wax.
Rebecca and I spend much of our time working with collectors: defining their priorities and goals, researching the material on hand, proposing new avenues of inquiry. We love to see evidence of a mind at work, reflected in a collection that breaks new ground or brings familiar books together in a surprising way.
We want to encourage the habits of mind that make for a great collection, and to see more women take an active role in the book trade, on both the buying and selling sides.
We always follow the National Collegiate Book Collecting Contest and the Bright Young Collectors series in Fine Books & Collections. It occurred to us that there was no reason why we, as booksellers, couldn't establish a collecting prize of our own. If nothing else, the process will introduce us to some young women who care enough about their collections to write essays describing them. And having more book buyers out there cataloguing their libraries and writing wish lists can only be good for the trade as a whole.
When you and Rebecca were thirty or under, did you start to collect books (or something else)? If so, describe the psychological or intellectual impetus that motivated your collecting.
Rebecca and I live out our more ambitious collecting fantasies through our work, but we both maintain longtime personal collections as well.
Since college, I've been assembling a run of midcentury Anchor paperbacks from Edward Gorey's stint as art director there: that mix of oddball graphic design and aspirational mass-market publishing appeals to me on many levels. Rebecca collects modern artists' reinterpretations of Sherlock Holmes; a few of her favorites will be on display at the Grolier Club as part of their New Members Collect exhibition this summer. But neither of us were serious enough collectors in our twenties to have won this prize.
Do you think (in general) that men and women collect for different reasons? What are your thoughts about women-as-collectors, and why is it important to encourage women to collect books?
Generalizations are always tricky: our customers at Honey & Wax are equally divided between men and women, and they're all individuals, with reasons and practices of their own. Having worked in the trade for over a dozen years, though, I've observed that women are much less likely to be trophy hunters, with a bibliography in one hand and a checkbook in the other, waiting to cross off another item on their list. Some of the most thoughtful women collectors I know shy away from the collecting label entirely: they just "buy what they like," or "know it when they see it." I think that's less false modesty than a desire to be free of certain coercive expectations, but in my experience, it also means that women collectors often wait much longer to receive serious attention from the trade. They're not treated rudely; they're just not quoted, not invited to scout the books behind the counter.
We'd like to see more women openly identify as book collectors, and this prize provides a direct incentive for that. We'd also like to see more of the kind of collection this prize is designed to reward, collections notable for "their originality, and their success in illuminating their chosen subjects."
In the Lit Hub article, the emphasis seemed to be on women of thirty or under who are specifically NOT in school, although the rules of the contest don't necessarily bar women in degree programs from entering. Can you explain your reasoning?
One thing that struck us, as we were discussing this prize, is how few opportunities there are for young collectors to share their work. Only a handful of colleges offer dedicated book collecting prizes, and for students who attend those schools, the National Collegiate Book Collecting Contest limits participation to the first prize winner only: one collector from Yale, one from Duke, one from Stanford. Students at other schools can apply directly, but need to secure the backing of a college professor or librarian first. And if you're a young collector not enrolled in a degree program, working independently, forget it.
We were delighted to have Lit Hub announce the Honey & Wax Prize, because we want to expand our reach beyond the usual academic and antiquarian channels, if only to raise awareness of book collecting as an active practice in the world. (If you're still reading: repost! retweet!) Of course Lit Hub, read so widely in publishing circles, highlighted the eligibility of young working women, but as you note, the prize is open to any young woman collector in the United States, in school or not.
Since Tuesday, the prize announcement has also been posted on the blogs of Fine Books & Collections, RBMS, and FABS; and on the ExLibris, Biblio, ABS, and ABAA discuss lists. We've reached out to the administrators of this year's college contests directly, urging them to encourage their women contestants to apply. And now, of course, we're on the ABAA blog.
We hope to create a virtuous circle with this prize -- receiving enough good applications to highlight some genuinely original collections when we announce our first winner, attracting wider attention, in turn inspiring more women collectors to apply in 2018.
The Honey & Wax Prize is an experiment. We'll see how it goes.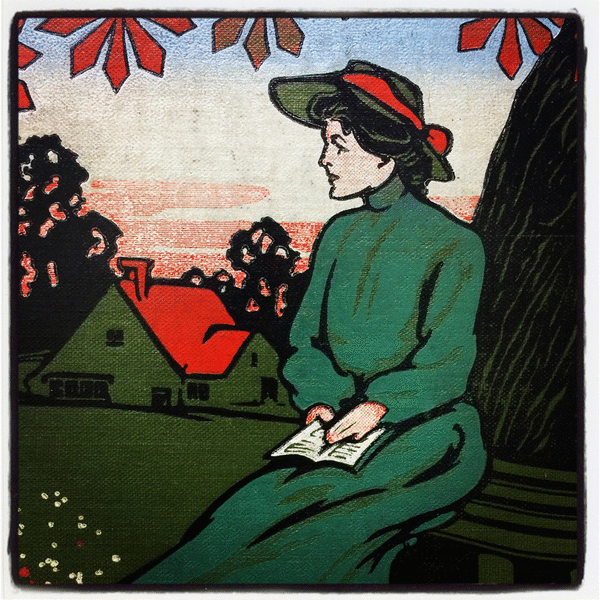 The deadline for the Honey & Wax Book Collecting Prize is July 15, 2017. Full details can be found here...