Join the ABAA and ABA for a variety of panels hosted during the Transatlantic Book Fair!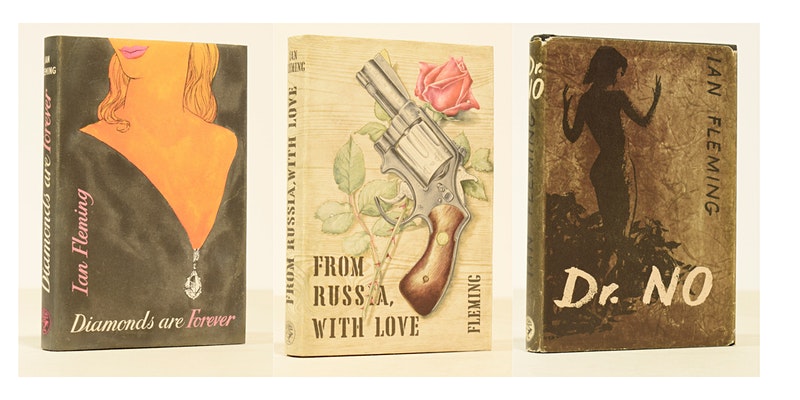 Friday, July 23 at 12:00pm ET
Panelists: Jon Gilbert, Rebecca Baumann, Ajay Chowdhury
The irrepressible James Bond is returning to the big screen soon in the film "No Time to Die." Join us at the Transatlantic Book Fair for a panel, hosted by Fleming bibliographer and bookseller Jon Gilbert, discussing Ian Fleming and his iconic character, James Bond.
Panelists:
Jon Gilbert is an English bibliophile, historian and the official bibliographer of Ian Fleming, creator of the fictional character James Bond. He is also an authority on J.K. Rowling first editions. He was educated at Caterham School and Roehampton Institute London. According to Fleming-family publisher Queen Anne Press, Gilbert is perhaps the foremost expert on the works of Ian Fleming and the literary history of James Bond. Through Adrian Harrington booksellers, he has become an internationally renowned dealer in rare Fleming material, and is a member of the Ian Fleming Foundation. Ian Fleming: The Bibliography, which was published in October 2012, is the result of both a career immersed in the writings of Ian Fleming, and four years intensive research following Fleming's centenary year in 2008. The book was the winner of the 16th ILAB Breslauer Prize for Bibliography, awarded in 2014.
Rebecca Baumann is the Head of Public Services at the Lilly Library, the rare book and manuscript library of Indiana University. In their time at the Lilly Library, they have taught over 700 one-shot instructional sessions for undergraduates, graduate students, and community groups. They are also an Adjunct Associate Professor in the Department of Information and Library Science at IU, teaching three courses in the Rare Book and Manuscript Specialization: The Book 1450 to the Present, Rare Book Librarianship, and Rare Book Curatorship. Their research interests center on the history of pulp and paperback publishing and popular genres including horror, science fiction, and romance. Publications include Frankenstein 200: The Birth, Life, and Resurrection of Mary Shelley's Monster (IU Press, 2018) and "Speculative Fuckbooks: The Brief Life of Essex House" (in Dangerous Visions and New Worlds: Radical Science Fiction, 1950 to 1985, PM Press, 2021).
Ajay Chowdhury was born in London and read Law at university there and in The Netherlands. For over two decades, Ajay has consulted on various motion picture, music, publishing, television and theatrical projects. Ajay has been involved with British and European feature film production in various capacities. He was the associate producer on two feature films, 'Lost Dogs' (2005) and 'Flirting With Flamenco' (2006). Ajay has been an Advisory Board member on Tongues On Fire Film Festival. In 2015, he co-wrote the internationally bestselling, ground-breaking Some Kind of Hero: The Remarkable Story of the James Bond Films with Matthew Field, published by The History Press. The book was updated in paperback to cover The Road To Bond 25 and published in August 2018. As the spokesperson for The James Bond International Fan Club, Ajay is frequently called upon by worldwide media to comment on all things relating to Ian Fleming's James Bond 007.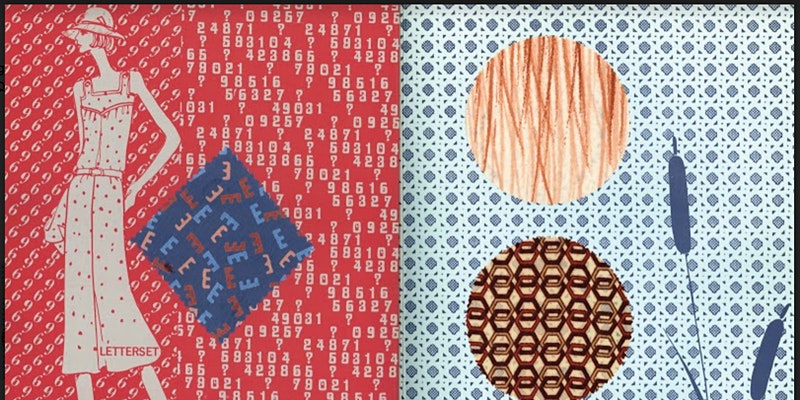 Saturday, July 24 at 12:00pm ET
Panelists: Rebecca Kelly, Dr. Kate Strasdin, and more TBA
Join us at the Transatlantic Book Fair for a panel hosted by textile and dress historian, Rebecca Kelly, "From the Printed Page to the Runway, Collecting Fashion Through the Ages." Panelists will explore topics ranging from couture, textiles, the artistry and history of dressmaking, rare books, archival materials, and ephemera.
Panelists:
Rebecca J. Kelly is a textile and dress historian focused on the study of 18th- and 19th-century textiles and trade. She has taught courses related to the history of fashion and textiles at both Parsons and the Fashion Institute of Technology in New York. She is author of Fashion in the Gilded Age: A Profile of Newport's King Family in Twentieth-Century American Fashion. She also contributed numerous subject and biographical entries to the recently published Clothing and Fashion in American History: A Comprehensive Encyclopedia.
Dr. Kate Strasdin joined Falmouth University in 2009 as an associate lecturer teaching histories and theories to students. After completing her PhD in 2013, her research was published as a book by Bloomsbury Academic in October 2017, titled Inside the Royal Wardrobe: A Dress History of Queen Alexandra. She was the historical consultant for the exhibition Royal Women at the Fashion Museum, Bath in 2018 named as one of Vogue's top 12 exhibitions of the year. In 2011 she was awarded the annual Gervers Fellowship given by the Royal Ontario Museum in Toronto. She honorary deputy curator at the Totnes Fashion and Textile Museum in Devon.
The Transatlantic Book Fair will take place from July 22-27 at transatlanticbookfair.com...