Thanks to the ABAA for hosting the first (but not last) networking event for women in the book trade at this year's Boston Antiquarian Book Fair, the inaugural program in the ABAA's Women in Bookselling Initiative.
The Boston gathering was inspired by a series of lively events in London this year, the first one organized by the women of Maggs, with later events sponsored by Peter Harrington, Quaritch, and (next up) Daniel Crouch. We were also motivated by ongoing conversations about the place of women in the trade at the Colorado Antiquarian Book Seminar (CABS) and York Antiquarian Book Seminar (YABS) this summer.
Ashley Wildes (Between the Covers), Alanna Miles (Caliban), and Kim Schwenk (Lux Mentis)
Our point of departure is this: while individual women have played key roles in the American book trade for at least a century, they remain under-represented at the top. The 2016 ABAA directory lists only 62 women as full members. What can we do to make the trade more inclusive and welcoming, and to encourage women booksellers to aim higher? How can we see more women represented on the ABAA Board of Governors?
The recent adoption by the ABAA membership of a Code of Conduct addressing sexual harassment was a necessary start. In the larger picture, we hope to encourage collaboration and mentorship between women at different levels of the trade, all of whom face the daily challenge of "not looking like a rare book dealer" in a profession where the ability to project authority is crucial to success. Saturday night was an opportunity for new booksellers to step outside their booths and get to know senior colleagues who have hard-won experience navigating a traditionally male-dominated field, both on the selling and the buying sides. We were delighted by the turnout, and by the enthusiastic interest in future events.
Ultimately, we see the active cultivation of women booksellers as an opportunity to widen the pool of potential collectors. The conversation will continue in Oakland this February.
--Heather O'Donnell and Rebecca Romney
Honey & Wax Booksellers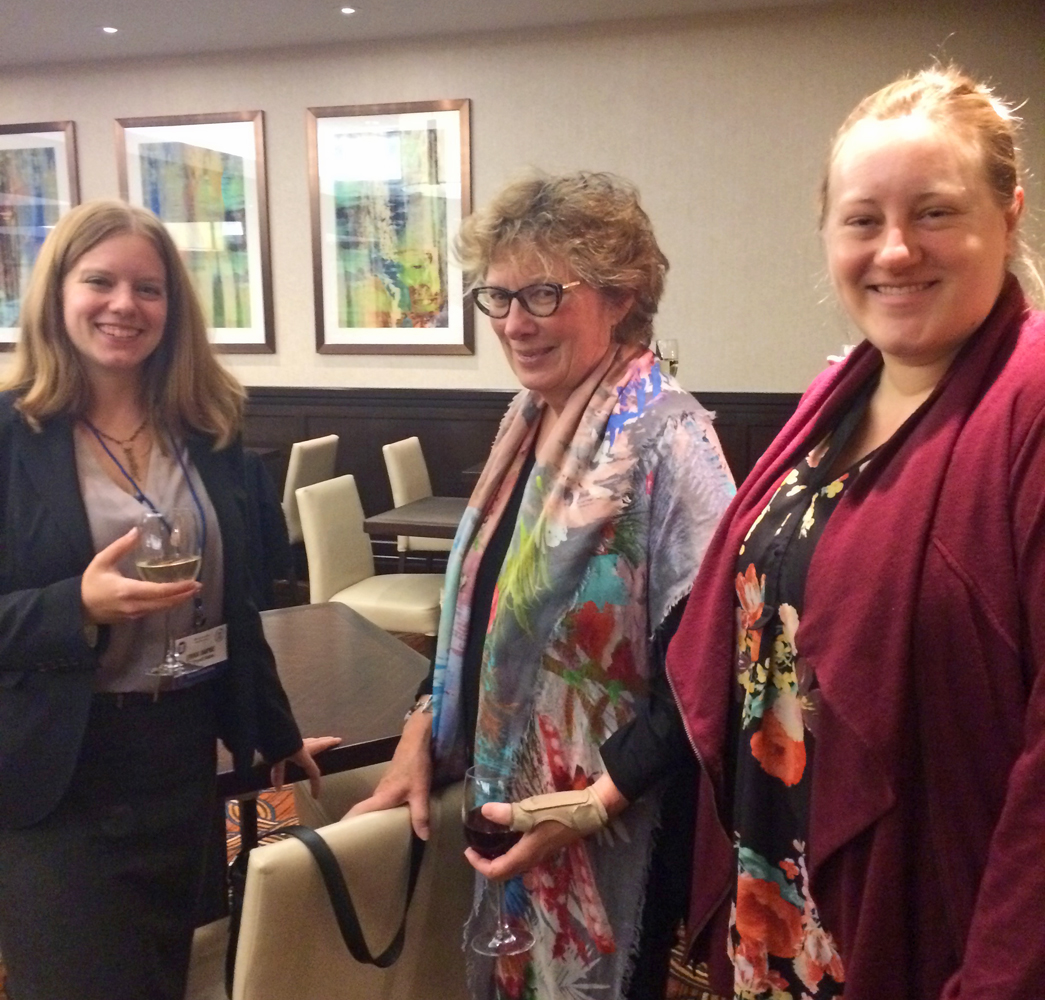 Erika Hapke (F.A. Bernett), Sheryl Jaeger (Eclectibles), and Shannon Struble (Bromer)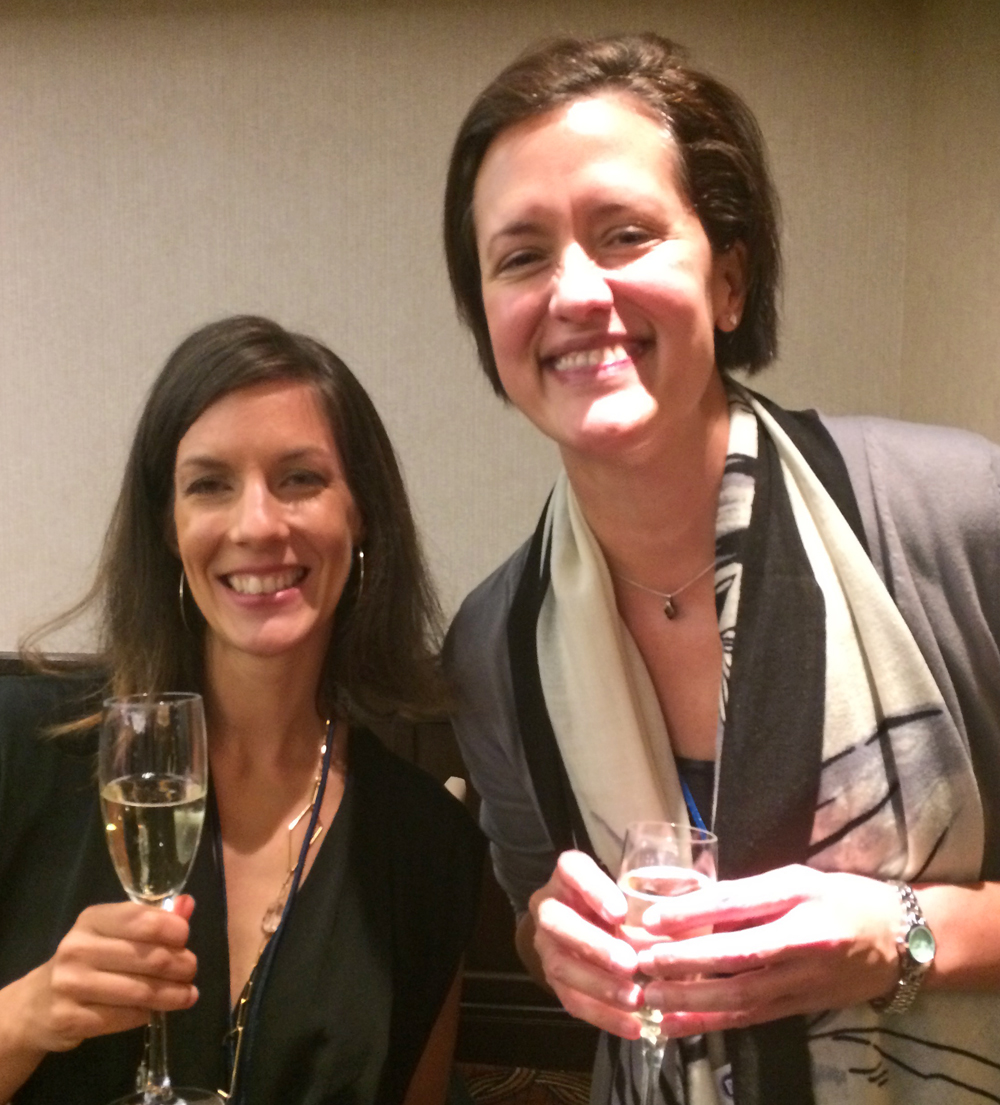 Susan Benne (ABAA) and Kimberly Snow (Ken Sanders)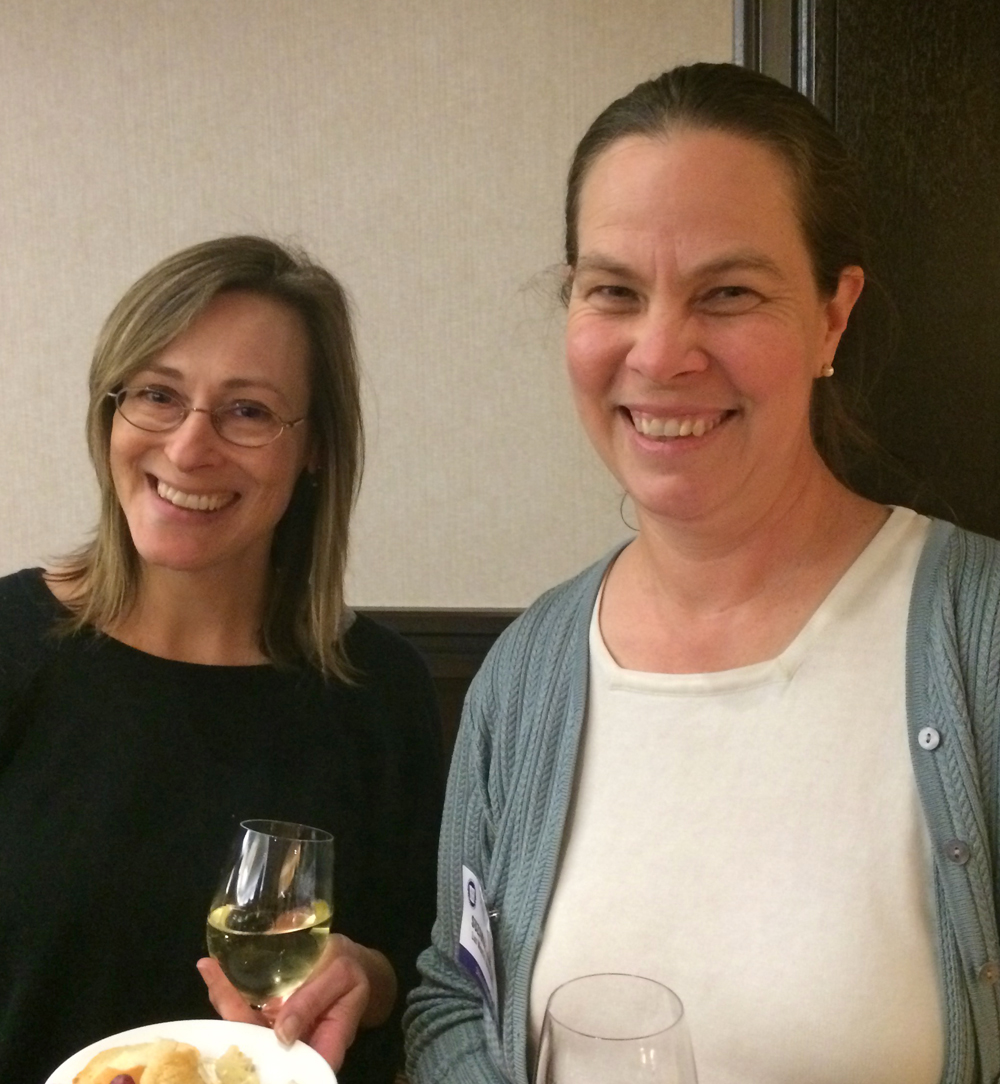 Christine Persche (Appledore) and Suzanne Hamlin (Lux Mentis)
Zoe Abrams (Zoe Abrams Rare Books) and Maria Lin (Rulon-Miller)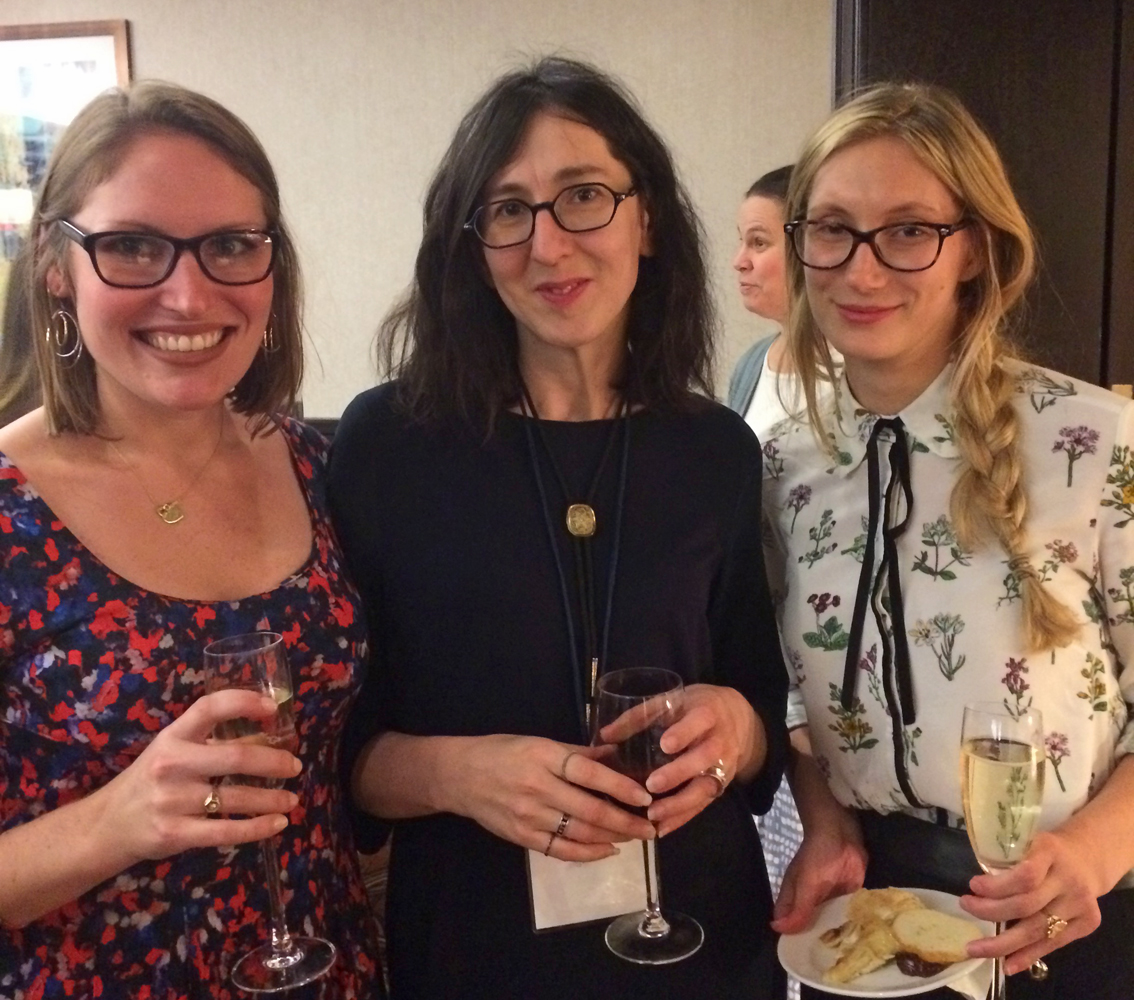 Kiley Samz (Bruce McKittrick), Ekaterina Koukhto (Biblionne, ILAB), and Alexandra Kaczenski (Rootenberg)
Julie Carlsen (B&B) and Anna Syrovatskaya (Biblionne, ILAB)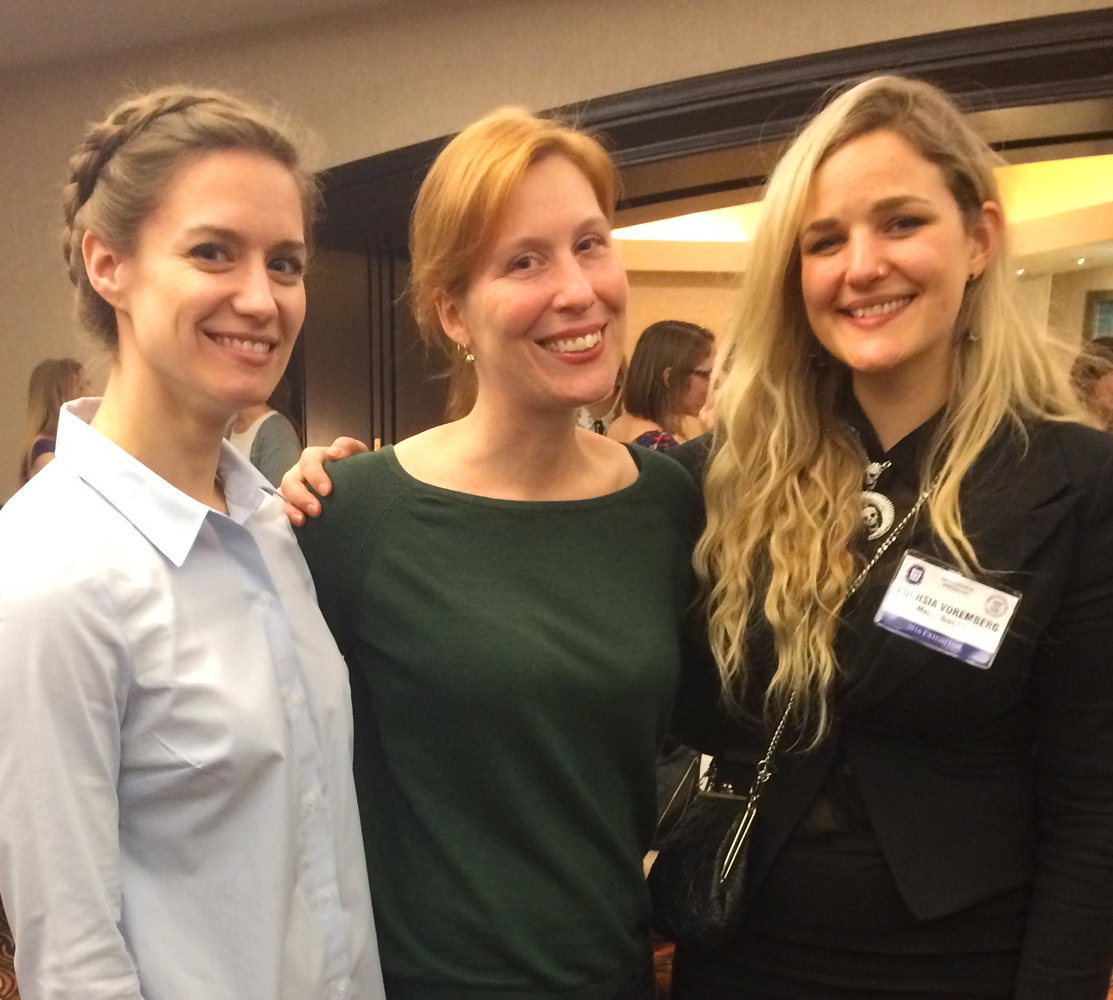 Rebecca Romney (Honey & Wax), Heather O'Donnell (Honey & Wax) and Fuchsia Voremberg (Maggs, ABA)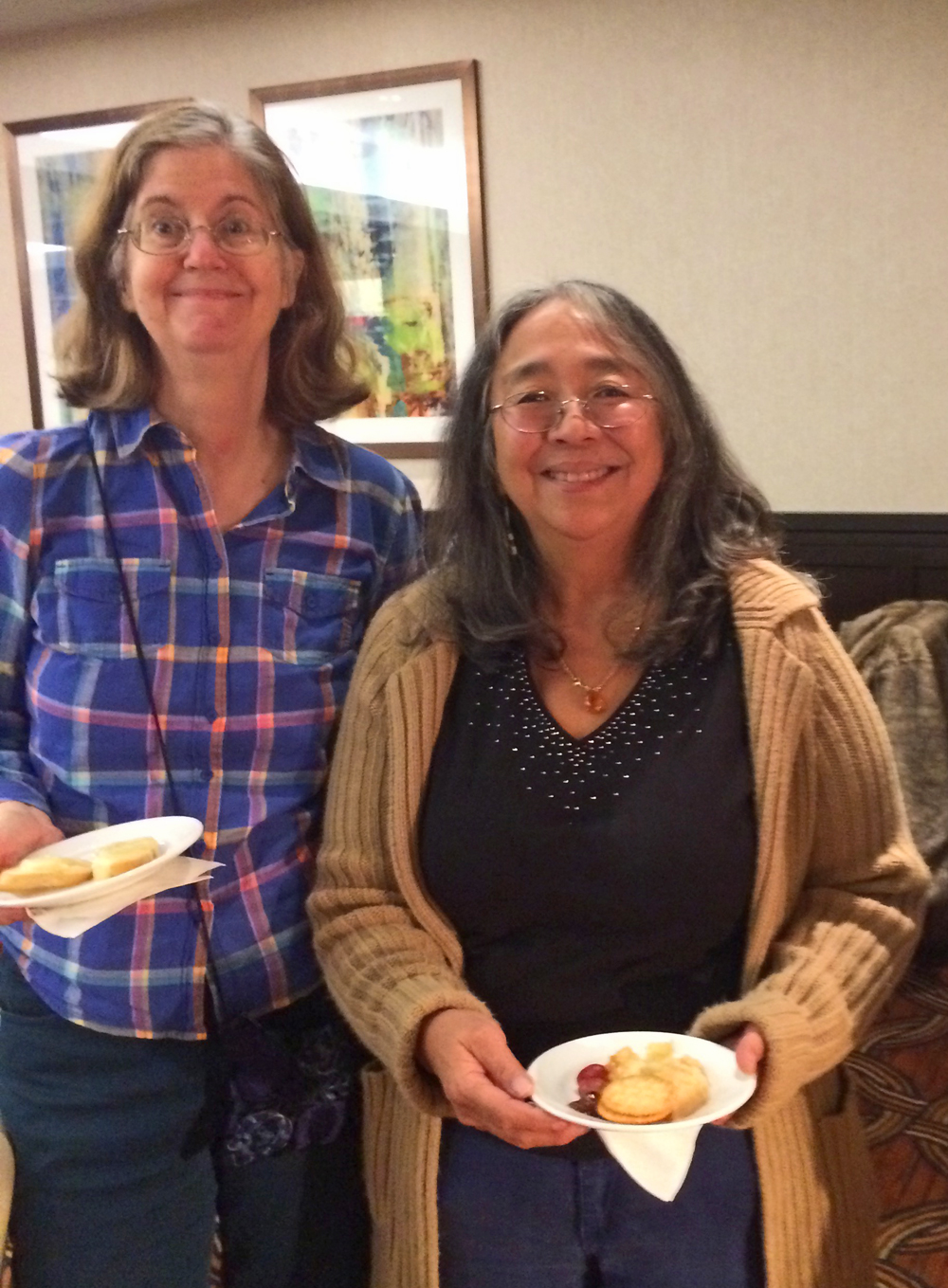 Ann Brockschmidt (Carnegie Hill) and Julia Jordan (Four Winds)
Rebecca Romney (Honey & Wax), Erin Black (Bauman), and Chrissy Hunt (Bauman)
Lisa Baskin (Cumberland), Christine Persche (Appledore), and Liz Young (lizzyoung bookseller)
Lucretia Baskin (Cumberland) and Kara Accettola (Little Sages)
Sonia Kuenzig (John Kuenzig), Sunday Steinkirchner (B&B), and Theo Robinson (Peter Harrington, ABA)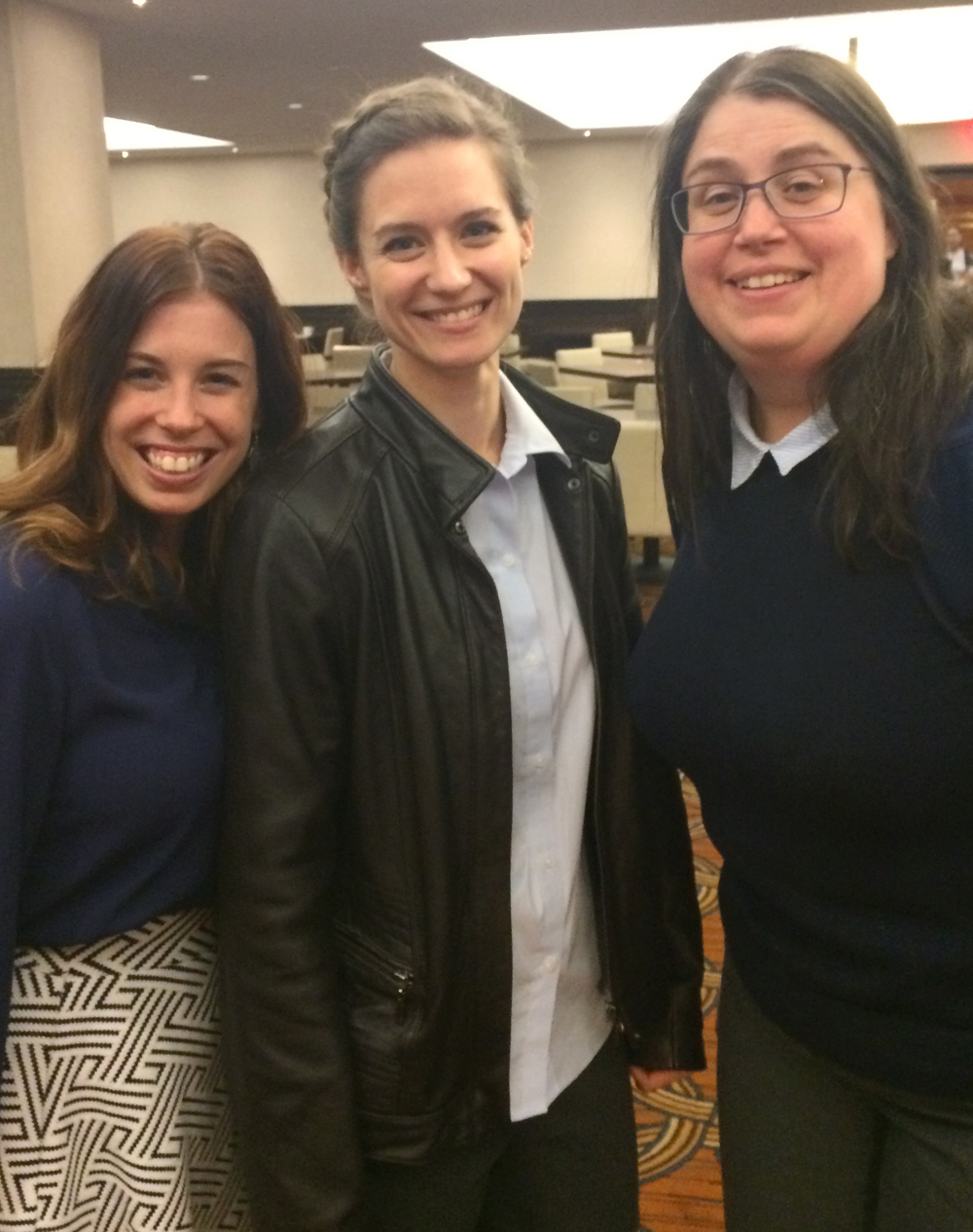 Erin Black (Bauman), Rebecca Romney (Honey & Wax) and Susan Hirsch (Jeff Hirsch)