Our members list new acquisitions and recently cataloged items almost every day of the year. Below, you'll find a few highlights from these recent additions...
A Coney Island of the Mind. Poems by Lawrence Ferlinghetti. Portraiture by R. B. Kitaj
San Francisco: The Arion Press, 2005, 2005. First Arion Press edition, number 278 of 300 numbered copies, signed by Ferlinghetti and Kitaj. Fine copy, as new.. Folio, brown linen spine, pictorial boards, printed paper label. Frontis portrait. One of the landmarks of Beat Generation poetry, first published in 1958 by New Directions. This handsomely produced edition by Andrew Hoyem of the Arion Press, in collaboration with artist B. J. Kitaj, reprints the important first section of that collection, the sequence of 29 poems, "A Coney Island of the Mind," for which the book is titled.
Offered by Brick Row Book Shop.
Poems: North & South / Cold Spring
by Elizabeth Bishop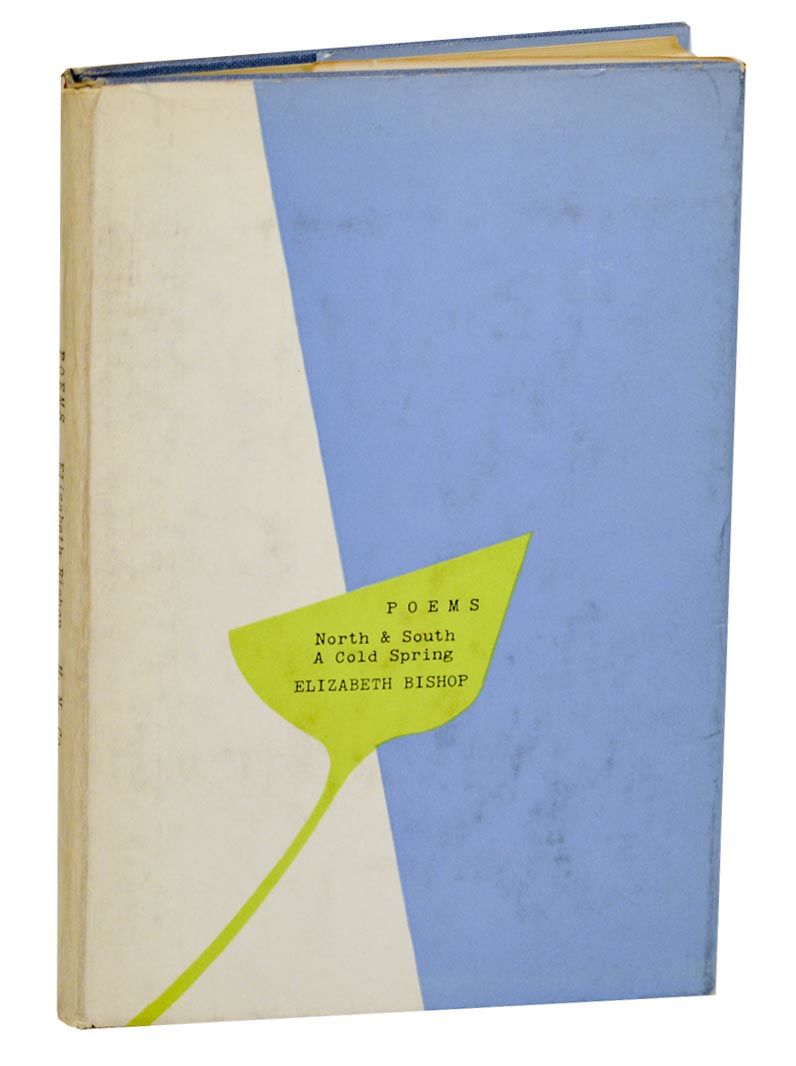 Boston, MA: Houghton Mifflin and Company, 1955. First edition and first printing. Hardcover. 95 pages. Bishop's second book, which included poems from her first book along with eighteen newer poems. Winner of the Pulitzer Prize for Poetry. A very good plus copy in blue cloth boards with some light bumping to the spine ends and some other very minor wear in a very good plus dust jacket that has some minor wear and is lightly soiled. Still, a very nice copy of a fairly uncommon book.
Offered by Jeff Hirsch Rare Books.
by Dave Eggers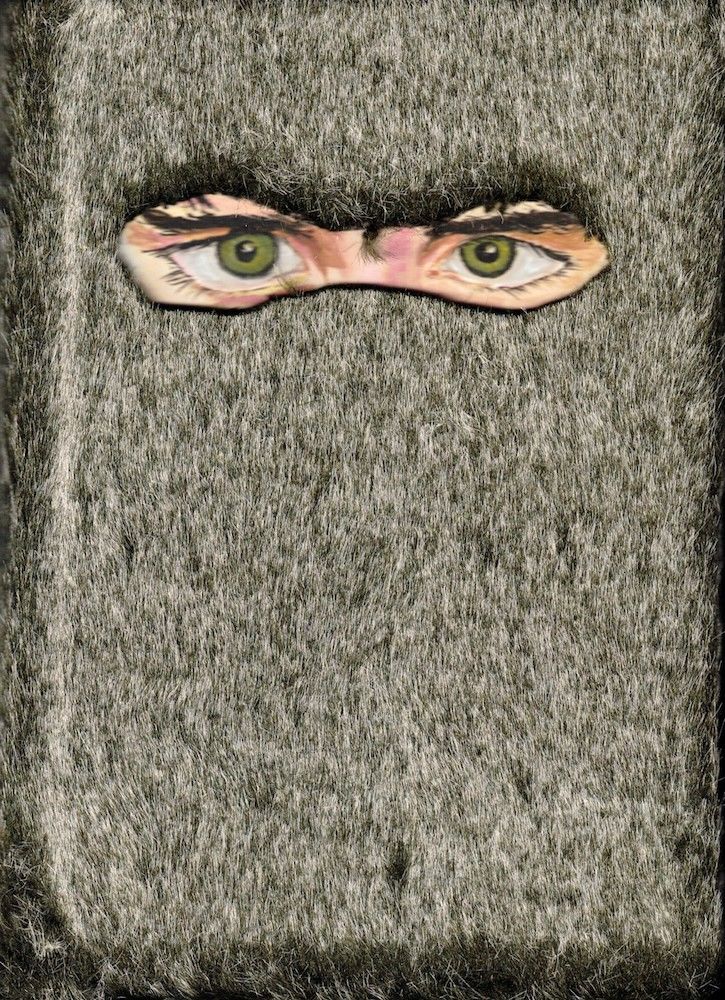 SF: McSweeney's , 2009. Hardcover. Very good. First Printng. Very good hardback in bound in publisher's faux fur covered boards.
Offered by Kenneth Mallory.
WWII 1945 SINGAPORE SURRENDER COLLECTION: ITINERARY, PHOTOS, ALS, TLS, AND MORE
by FULLER, MAJOR GENERAL H.H.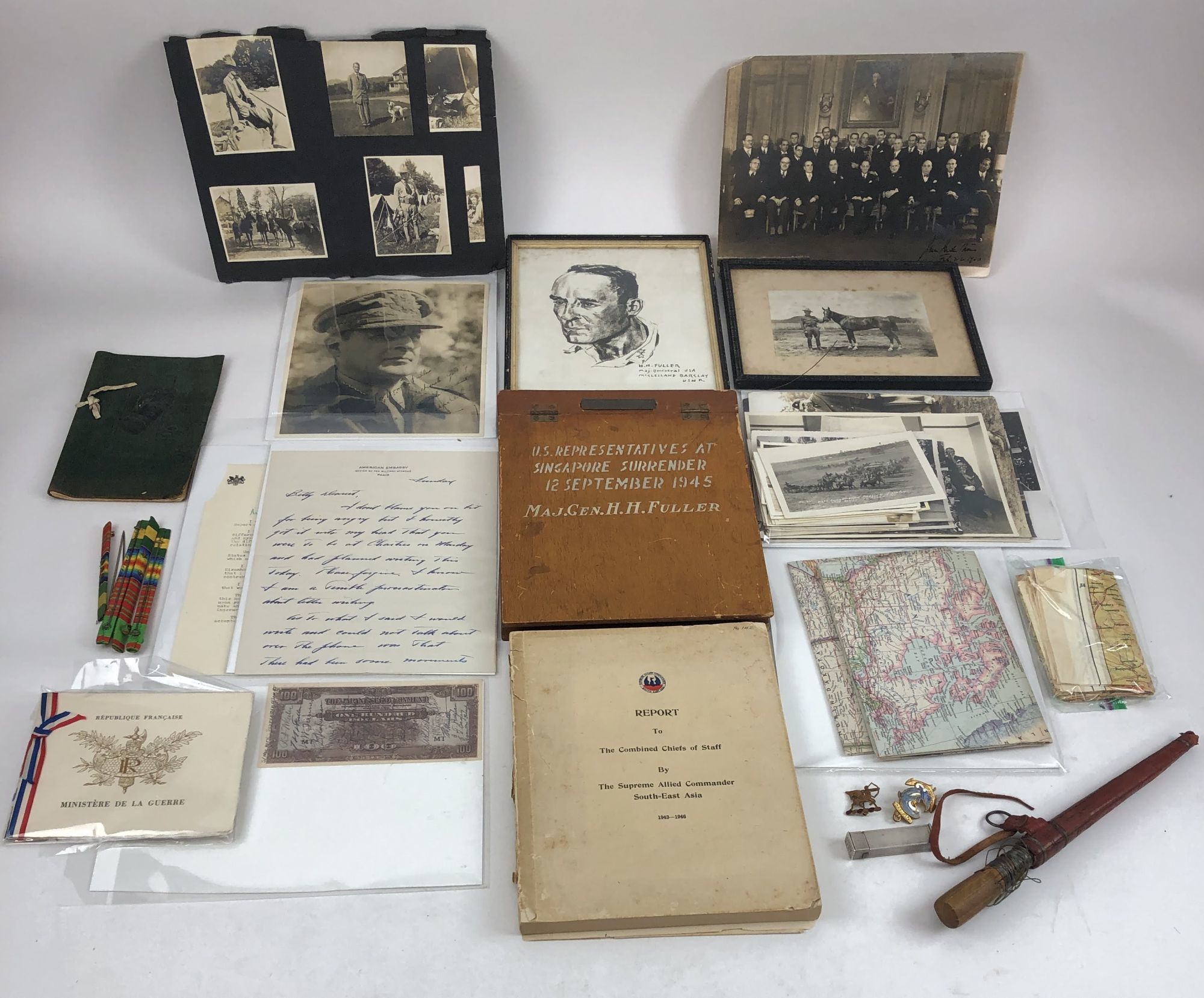 1945. Collection of photographs, signed documents (personal and official military), maps, ephemera, and other collectibles relating to Major General Horace Fuller and the WWII Singapore Surrender on Sep 12, 1945. Collection includes the following:
Woodboard file-chronology "U.S. Representatives at Singapore Surrender 12 September 1945 Maj. Gen. Fuller" with the first page of the treaty print-signed by Supreme Allied Commander South East Asia, Admiral Lord Louis Mountbatten, and Supreme Commander Japanese Expeditionary Forces Southern Regions, Field Marshal Count Terauchi. Includes 34 official 8" x 10" photographs stamped "U.S. Army Signal Corps" in lower right corner and number-stamped on back, as well as a four-page itinerary documenting events before and after signing (9/10/1945-9/13/1945). All photographs and documents are secured between 11 ½" x 9" boards ; minor wear with a few scuffs and light stains. Light creasing to treaty document; creasing and edge-wear to itinerary with a few partial tears. Photographs in good condition with light creasing and a slight bend
Green leather-covered Furlough Banquet Program from 6/14/1909 dinner at Hotel Astor (New York City) attended by Major General Fuller and General Patton. Twelve-page program details banquet menu, toasts, songs with final two autograph pages blank.. Wrinkling and wear to leather cover with edge-wear and partial tears to corners; small stain back cover. Age toning to all pages with creasing, edge-wear, and light spotting; partial tear to final autograph page
Mountbatten one-page signed letter (TLS) dated 10/10/1947 regarding decision to omit controversial material from the final draft of a report to "Combined Chiefs of Staff"; mild age-toning to page edges with partial tear to upper left edge and corner (with COA)
7 ⅝" x 9 ⅝" photograph of General MacArthur signed/inscribed to Major General Fuller; good condition with light creasing (with COA)
Occupation currency note dated "Singapore Surrender 12 Sept 45" signed by Fuller and 17 other individuals. Signees were likely present at Raffles Hotel dinner held the evening of the Singapore Surrender and referenced in the four-page itinerary provided in the woodboard file-chronology (see above woodboard chronology/itinerary description and 4th photograph from bottom BT-45-2335 for guest list)
"Supreme Allied Commander South-East Asia" report signed/inscribed by Mountbatten to Fuller. Light spotting and toning to pages with moderate wear to cover (creasing and partial tears) and spine (final three pages detached). 306-page report signed inside front cover by Mountbatten and numbered "No.142" on front cover. 35 /12" x 21 ¾" folded map of Burma included with report (with COA).
Double-sided silk WWII survival evasion escape map No.44 details escape route possibilities throughout China (Side L) and French Indo China (Side M). Legend shows district boundaries, elevation changes, topography, locations of railways, telegraph lines, and freshwater. Rayon acetate map is folded and has wear along edges.
Three ribboned "Republique Francaise" cards
One invitation postcard (Fuller event at the U.S. Embassy in France)
Two authentic period leather gun holsters (not in group photograph)
10 ¾" long knife in scabbard (6 ½" blade). Wear to scabbard bottom; unraveling of wire handle; a few light scuffs to blade
One framed charcoal (or possibly crayon) portrait of Major General Fuller drawn on paper by McClelland Barclay (1943). Portrait rests in 8 ⅝" x 10 ⅜" black-painted wooden frame. Portrait not examined out-of-frame but appears to be in good condition; wear to frame corners and edges
One letter (ALS) from Major General Fuller to wife, Betty (undated but likely c.1940). Two-pages penned in blue ink; light creasing and age-toning to edges (paper was folded into quarters)
Four chest ribbons
Two National Geographic folding maps: "The World Map" and the "United States of America" (both dated 1951); light creasing to the pair
Small bag with one lighter and two pins ("Croche et Tient" and "6th Field Artillery Regiment" insignia)
Collection of thirty-seven photographs and postcards :
One unframed military "attache" group photo dated 2/22/1936 and signed in lower right corner by unknown individual. Photo measures 11 ⅝" x 8 ⅝". Creasing, toning, and edge-wear with partial tear to upper left corner and ½" partial tear along upper edge.
One photo album page (excised) with pre-WWI photographs. Page measures 12" x 9 ½" with creasing and edge-wear (numerous partial tears to paper backing); photographs have light creasing
One mounted and framed photograph of Fuller with horse (pre-war). Light spotting and toning.
Twelve undated postcards (~5 ½" x 3 ½")
Thirteen photographs sized 5" x 3" (7 of which are stamped and dated 1945 on back by "SEAC Photo Unit")
Six larger stamped photographs (measuring ~9 ¾" x 7 ⅛") and stamped "S.A.F.R.A.", "New York Times" or "Air Corps U.S. Army"; and two unstamped photographs
Two ~5" x 7" photographs (stamped "Associated Press" and "France Presse")
One unstamped flag-raising photograph measuring ~7" x 4 ½"

This is a massive lot and all items have been extensively photographed.
Offered by Second Story Books.
by Harper Lee
Philadelphia: Lippincott, 1960. First edition. Near Fine/Very Good +. A Near Fine copy of the book in a Very Good+ dust jacket. Spine a trifle cocked, some foxing to the end papers and top-edge of the text block. Dust jacket without any large chips or tears, just some minor rubbing/wear at the corners and spine ends.

Harper Lee's Pulitzer Prize winning coming of age novel, set in Maycomb, Alabama. An American classic, the novel took over two years for Lee to write- it was inspired by her own upbringing. (In fact, Lee's father was a lawyer who had defended black clients at the cost of his practice). Its production was not without difficulty and Lee once became so angry over the course of writing the novel that she tossed the manuscript out a window. The book has never been out of print, sold tens of millions of copies, and is required reading for the American adolescent. To Kill a Mockingbird was also adapted by Horton Foote into a 1963 film, directed by Robert Mulligan and starring Gregory Peck. The film would win three Oscars. "...skilled, unpretentious, and totally ingenious." (Contemporary New Yorker review). Near Fine in Very Good + dust jacket.
Offered by Whitmore Rare Books.
Au Baiser d'Avignon. With 12 lithographs by Picasso.
by JEAN VILAR, PABLO PICASSO

Edition le Vent d'Arles 1972. Texts by Jean Vilar. Complete portfolio with 12 lithographs by Picasso printed by Mourlot. Limited edition in 300 copies. This copy is not numbered. Loose as issued, guarded in the original cloth gray folder illustrated with Picasso signature in white.
Offered by Marinart.
The Real Life of Sebastian Knight
by NABOKOV, VLADIMIR

Norfolk: New Directions, 1941. First edition, first issue binding in the coarse red burlap. 205, [1, printer's imprint) pp. 1 vols. 8vo. Publisher's red burlap, printed dust jacket. Bookshop ticket of Hathaway House Bookshop, Wellesley. Slight abrasion on the spine, else near fine in very good or better dust jacket (price clipped) with a few modest chips in margins and a little toning on the spine. First edition, first issue binding in the coarse red burlap. 205, [1, printer's imprint) pp. 1 vols. 8vo. Nabokov's First American Book, Signed in 1941. "While living in Paris, Nabokov wrote The Real Life of Sebastian Knight (1941), his first novel composed in English. ... Nabokov, his wife Véra, and their six-year-old son had fled to America by ship to escape the Nazi terror in 1940, and Nabokov assumed teaching positions at several American colleges and universities, notably at Harvard, Wellesley, and Cornell" (ANB).
Of a total edition of 1500 copies, 749 were bound in the first issue cloth. The combination of the coarse burlap binding, in conjunction with the thin-paper jacket, assured that very few copies in jacket survive. Signed copies of the first edition, in the first binding, are rare.
This copy signed by Nabokov in the year of publication, in the upper right corner of the flyleaf: "V. Nabokov. Wellesley. Christmas 1941". Juliar A21.a, issue a.
Offered by James Cummins Bookseller.
[The Four Pooh Books]. When We Were Very Young. [Together with:] Winnie-the-Pooh. [And:] Now We Are Six. [And:] The House at Pooh Corner
London: Methuen & Co.,, 1924-28. A Fine First Edition Set of the Four "Pooh" Books in their Original Dust Jackets

MILNE, A[lan] A[lexander]. SHEPARD, Ernest H., illustrator. When We Were Very Young. With Decorations by Ernest H. Shepard. London: Methuen & Co., [1924].

First edition (second issue with p. ix numbered). Small octavo (7 1/2 x 5 inches; 190 x 127 mm.). x, [2], 99, [1] pp. Numerous text illustrations.

Publisher's dark blue cloth, gilt ruled front cover pictorially stamped in gilt, back cover pictorially stamped in gilt, spine lettered in gilt, plain endpapers, top edge gilt. Minimal rubbing to corners and spine extremities. Neat contemporary ink name and date "November 28th 1924" on front blank. A near fine copy. In the original cream-colored pictorial dust jacket printed in dark blue. Jacket spine with minimal browning and a few tiny chips to head and tail of spine with no loss of text.

[Together with:]

MILNE, A[lan] A[lexander]. Winnie-the-Pooh. With Decorations by Ernest H. Shepard. London: Methuen & Co., [1926].

First edition. Small octavo (7 1/2 x 5 inches; 190 x 127 mm.). xi, [5], 158, [2] pp. Numerous text illustrations.

Publisher's dark green cloth, gilt ruled front cover pictorially stamped in gilt, spine lettered in gilt, pictorial endpapers, top edge gilt. Slight discoloration from jacket on free-endpapers. Neat near contemporary ink name and date "January 11th 1927" on front blank. A near fine copy. In the original yellow-colored pictorial dust jacket printed in dark blue. Jacket spine with minimal browning and minimal wear to head and tail of spine with no loss of text.

[And:]

MILNE, A[lan] A[lexander]. Now We Are Six. With Decorations by Ernest H. Shepard. London: Methuen & Co., [1927].

First edition. Small octavo (7 1/2 x 5 inches; 190 x 127 mm.). x, [2], 103, [1] pp. Numerous text illustrations.

Publisher's maroon cloth, gilt ruled front cover pictorially stamped in gilt, spine lettered in gilt, pink pictorial endpapers, top edge gilt. Minimal rubbing to corners and spine extremities. A near fine copy. In the original pale green-colored pictorial dust jacket printed in dark blue. Jacket spine with minimal browning and a small chip to head of spine with no loss of text.

[And:]

MILNE, A[lan] A[lexander]. The House at Pooh Corner. With Decorations by Ernest H. Shepard. London: Methuen & Co., [1928].

First edition. Small octavo (7 1/2 x 5 inches; 190 x 127 mm.). xi, [1, blank], 178, [2] pp. Numerous text illustrations.
Publisher's salmon cloth gilt ruled front cover pictorially stamped in gilt, spine lettered in gilt, pictorial endpapers, top edge gilt. Minimal discoloration from jacket on free-endpapers. Original peach pictorial endpapers printed in black. A near fine copy in the original salmon pictorial dust jacket printed in dark blue. Jacket spine with minimal browning and one tiny chip to tail of spine and one very small (3/8 inch) closed neat tape repair to lower back panel with no loss of text.

A near fine and quite wonderful set of this 'Children's Classic' housed together in a pale orange cloth clamshell case with printed label on spine.

Alan Alexander Milne (1882-1956) was an English writer who was best known for his children's stories about the adventures of Winnie-the-Pooh. After attending the University of Cambridge's Trinity College and writing for the literary magazines Granta and Punch, Milne began a successful career as a novelist, poet and playwright in the 1920s. His best-known works are his two collections of children's poetry, When We Were Young and Now We Are Six, and his two books of stories about the lovable bear Winnie-the-Pooh and his animal friends.

Ernest Howard Shepard (1879-1976) was an English artist and book illustrator. He is known especially for illustrations of the anthropomorphic animal and soft toy characters in The Wind in the Willows and The Pooh Books. Throughout the first world war he had been contributing to Punch. He was hired as a regular staff cartoonist in 1921 and became lead cartoonist in 1945. Shepard was recommended to A. A. Milne in 1923 by another Punch staffer, E. V. Lucas. Milne initially thought Shepard's style was not what he wanted, but used him to illustrate the book of poems When We Were Very Young. Happy with the results, Milne then insisted Shepard illustrate Winnie-the-Pooh, Now we Are Six and The House at Pooh Corner. Realizing his illustrator's contribution to the book's success, the writer arranged for Shepard to receive a share of his royalties. Shepard modeled Pooh not on the toy owned by Milne's son Christopher Robin but on "Growler", a stuffed bear owned by his own son. His Pooh work is so famous that 300 of his preliminary sketches were exhibited at the Victoria and Albert Museum in 1969, when he was 90 years old.
Offered by David Brass Rare Books.
by LARSEN, NELLA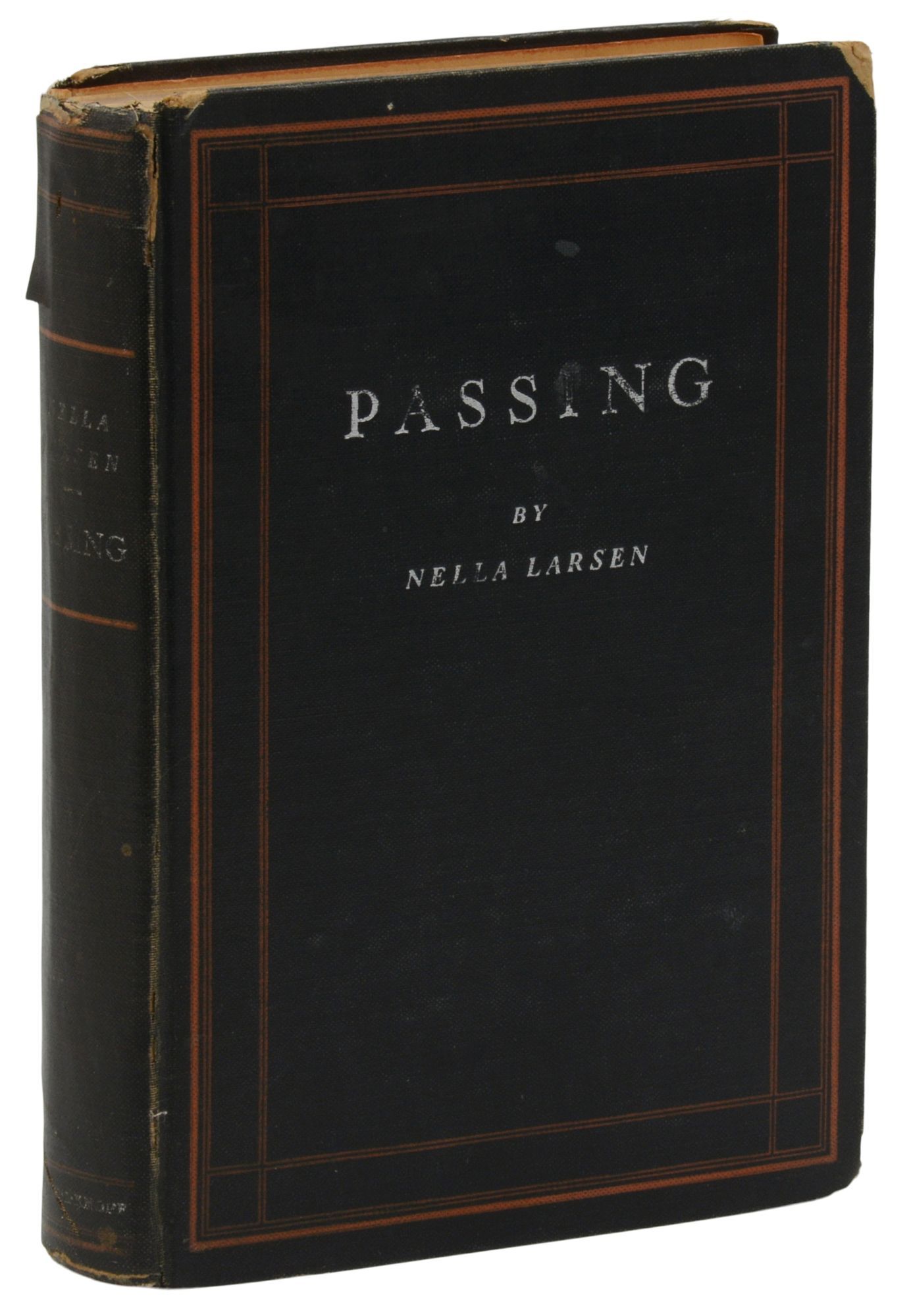 New York: Alfred A. Knopf, 1929. First Edition. Fair. First edition, first printing. Bound in publisher's original black cloth ruled in red with silver lettering. Fair, with light staining to cloth. Cloth rubbed through at corners and edges, superficial splits to top of spine joints and a horizontal split to cloth partially across the top of the spine, though the binding is stable. Former owner ink inscriptions to front free endpaper and the following blank sheet is partially detached. Former owner's inkless emboss to half-title page and pages toned. The author's second novel, widely considered a major work of 20th century American fiction and the Harlem Renaissance, as well as a keystone of both feminist and African-American literature.
Offered by Burnside Rare Books.
Deudsch Catechismus. Auffs new Corrigirt und gebessert
by LUTHER, MARTIN (1483-1546)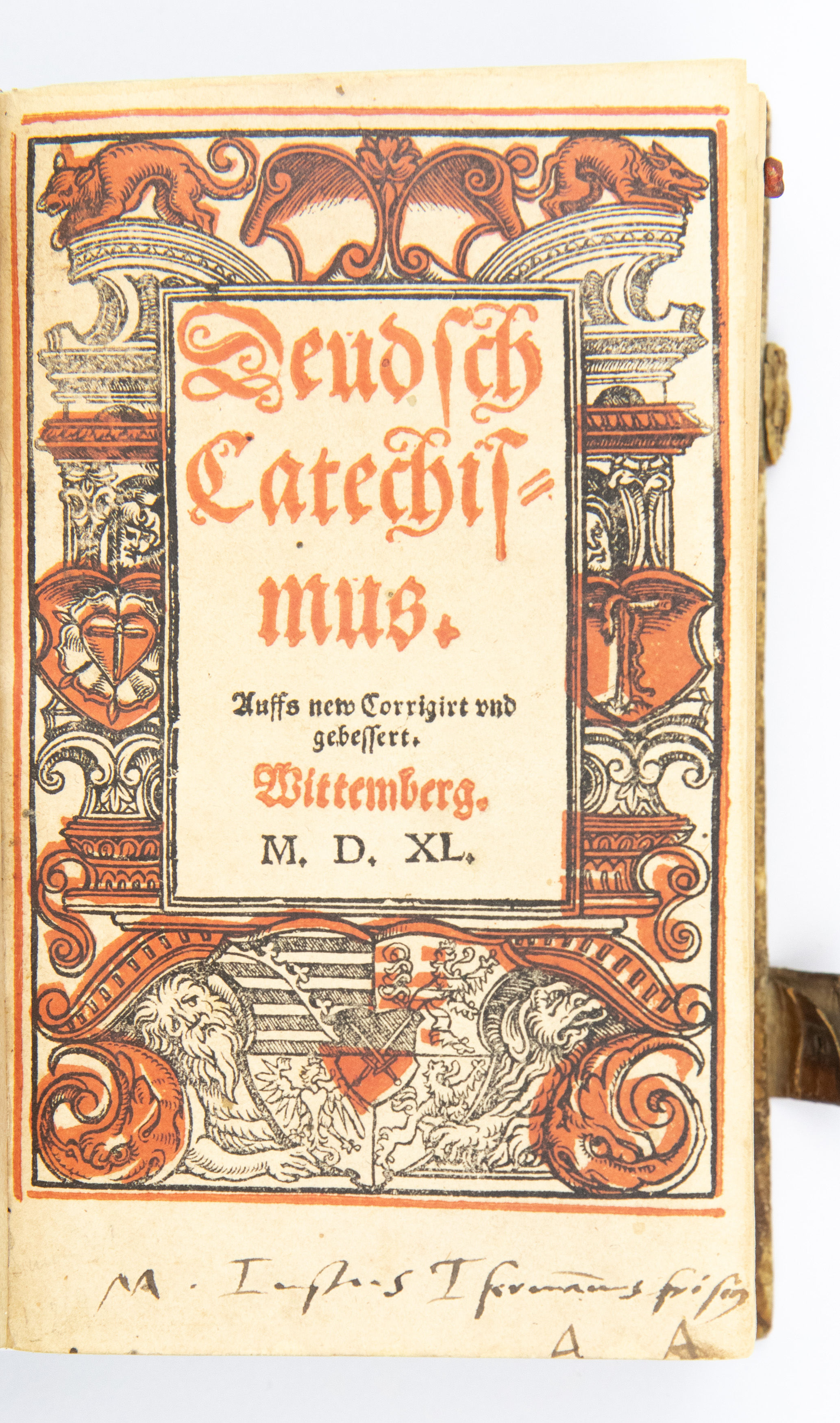 Wittenberg: [Georg Rhau], 1540.

[Bound with]:

Luther, Martin (1483-1546); Spangenberg, Johann (1484-1550)

Der Gros Catechismus und Kinder Lere. Fur die jungen Christen, jnn Fragestücke verfasset, Durch Iohan. Spangenberg. [edited by Johann Spangenberg]

Wittenberg, G. Rhau, 1541

Octavo: I. Octavo: [8], CLXXXVIII lvs. Collation: A-Z8, a-b4; II. [12], 259, [1] lvs. Final leaf blank. Collation: A8, *4, B-Z8; a-k8, l4 (with blank leaf l4)

Two illustrated editions of Luther's Large Catechism bound together in a contemporary pigskin binding, clasps renewed, with original hole for a chain staple on the rear board. The first is illustrated with 24 woodcuts; the title page, with a woodcut border, is printed in red and black. The second is illustrated with 37 woodcut illustrations and an armorial woodcut title vignette.

Fine copies. The first with occ. blemishes, very light browning to gathering Z, small tear to blank outer margin (not affecting the text) of leaf 163. The last gathering of the second work with small rust marks (from the original chain staple) in upper margin. Contemp. inscription on first title page. "M. Iustus Iseman (n) us Frisij".

Both editions are printed by Georg Rhau, who printed the first edition. The second book is the first edited by Johann Spangenberg. The full-page woodcuts for the Articles of Faith and Sacraments, three of which have the monogram "AW", are sometimes ascribed to Anton Woensam (von Worms). Merlo (Sp. 1013, 327b) believes an unknown Wittenberg artist to be the author.

The Large Catechism:

"It is not for trivial reasons that we constantly treat the catechism and exhort and implore others to do the same, for we see that unfortunately many preachers and pastors are very negligent in doing so and thus despise both their office and this teaching. Some do it out of their great learnedness, while others do so out of pure laziness and concern for their bellies. They approach the task as if they were pastors and preachers for their stomachs' sake and had nothing to do but live off the fat of the land, as they were used to doing under the papacy."- Luther, Preface to the Large Catechism

In 1529, Martin Luther published two catechisms. The "Small" Catechism was intended for students and others beginning their religious education. The "Large" Catechism was intended for pastors and preachers. Both were published in both Latin and German-language versions.

"Publication of the Large Catechism or, as the printers titled the early editions, the German Catechism, arose out of the need for instruction of the simple, often poorly trained clergy in the basics of the faith. Luther began writing the Large Catechism shortly after completing the second series of catechetical sermons in September 1528. In December, after completing his third series of sermons, he revised what he had written about the second and third commandments based on these later sermons. Because the material on the first commandment and the ―conclusion of the commandments had already been printed, he added new comments on these texts at the end of the section on the commandments. By January, work on the Large Catechism had progressed through the Lord's Prayer. At that point, Luther became ill, and he stopped working until the end of March. The resumption of his work on the Large Catechism coincided with his preaching for Holy Week, 1529 (21–27 March). His sermons on Confession and the Lord's Supper during that week strongly influenced the material in the Large Catechism on those themes.

"Luther's German Catechism appeared by mid-April 1529. He immediately set about revising his work, adding the section on confession (based upon the aforementioned Holy Week sermons) and expanding the introductory material on the Lord's Prayer. The printer, George Rhau, added a series of woodcuts from the workshop of Lucas Cranach Sr. The 1530 edition contained for the first time Luther's longer preface, which he probably prepared while at the Coburg Castle during the Diet of Augsburg. The edition of 1538 was the last to be published during Luther's lifetime that contained minor corrections by him.

"Conceived as an important tool for teaching, learning, and understanding Christian doctrine (The Ten Commandments, the Apostles' Creed, the Lord's Prayer, baptism, and the Sacrament of the Eucharist), Luther perceived catechisms as texts for youth and adults to read and consult on a continuing basis. In the introduction to the Large Catechism, he described his personal experience: "I am also a doctor and preacher, as learned and experienced as all those may be who have such presumption and security. Yet I do as a child who is being taught the Catechism, and every morning, and whenever I have time, I read and say, word for word, the Ten Commandments, the Creed, the Lord's Prayer, the Psalms, etc. And I must still read and study daily, and yet I cannot master it as I wish, but must remain a child and pupil of the Catechism, and am glad so to remain."

Luther exhorted his readers "that they should daily exercise themselves in the catechism, which is a short summary and epitome of the entire Holy Scriptures, and that they may always teach the same. . . . That they daily exercise themselves well in these studies and constantly treat them; moreover, that they . . . steadily keep on reading, teaching, learning, pondering, and meditating, and do not cease until they have made a test and are sure that they have taught the devil to death, and have become more learned than God Himself and all His saints."(SMU, Martin Luther in the Age of Print)

Spangenberg's Catechism:

The second book in this sammelband is the first edition of Luther's Large Catechism augmented by Luther's friend Johann Spangenberg (1484-1550). Spangenberg added clarifying materials, intended not only for pastors, but also for the edification of the young. His intent is clearly reflected in the work's title "The Large Catechism and Children's Instruction of D.M. Luther".
I. Benzing 2566; VD 16, L 4353. II. Benzing 2583; VD 16, L 4354.
Offered by Liber Antiquus.
STAR WARS: From the Adventures of Luke Skywalker
by George Lucas (ghostwritten by Alen Dean Foster)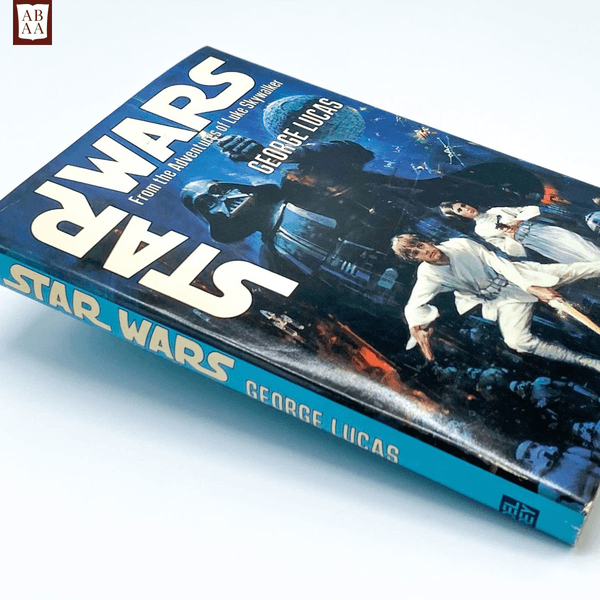 New York: Del Rey, 1976. First edition thus. Fine in near fine jacket.. First hardcover issue of Alan Dean Foster's ghostwritten novelization. One of a select number of genuinely scarce and collectible book club editions: issued after the paperback release, just months before the film itself appeared in theaters, and preceding the first trade hardcover edition by a year.
Foster, currently waging his own valiant rebellion against Lucasfilm's new overlord, the Disney empire, for the royalties due him, is a giant of the media franchise novelization world: adapter not only of STAR WARS but also of Clash of the Titans, The Last Starfighter, several Star Trek, Terminator, Transformers, and any number of Alien properties. 8'' x 5.25''. Original light grey boards, blue-lettered spine. In original dust jacket clipped free of book club notice. Jacket painting by John Berkey. "S27" printed in gutter of page 183. Illustrated with two 8-page color photographic supplements. [4], 183, [1] pages. Just a bit of edgewear and faint soiling to jacket.
Offered by Type Punch Matrix.
1. Trigla Corax 2. Trigla Lyra 3. Trigla Milvus 4. Trigla Aspera
by BONAPARTE, CARLO L. PRINCIPE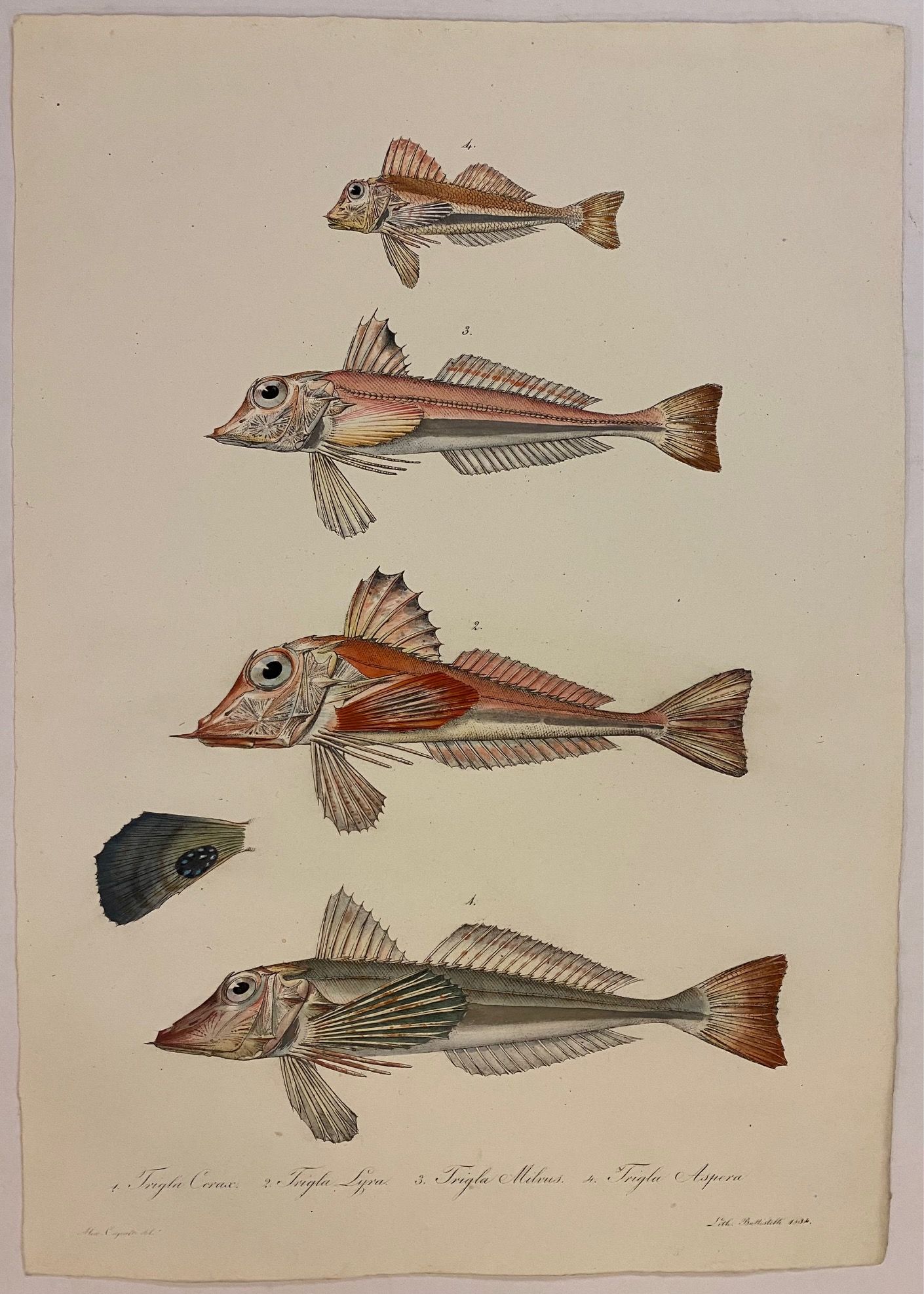 Roma: Dalla Tipografia Salviucci, 1841. Battistelli. Color lithograph with hand colored embellishments. Measures 15" x 10 7/8" Beautiful print of several species of sea robins, or gurnards, from "Iconografia della Fauna Italica Per Le Quattro Classi Degli Animali Vertebrati", published between 1832-1841. Carlo Lucien Jules Laurent Bonaparte (1803-1857) was a French biologist and ornithologist. As the nephew of Napoleon and the 2nd Prince of Canino, he was raised in Italy but moved to Philadelphia shortly after marriage, where he worked alongside Alexander Wilson, updating his seminal "Wilson's Ornithology, or History of the Birds of the United States." After his return to Europe he published "Iconografia della Fauna Italica" describing the animals of Italy, and later a similar work comparing birds he observed in Philadelphia with those in Italy. He worked closely with other prominent scientists and naturalists throughout his career, including John Edward Gray, John James Audubon, and Philipp Jakob Cretzschmar. This is a lovely example of his work.
Offered by Argosy Book Store.
With Napoleon at Waterloo and other unpublished documents of the Waterloo and Peninsular campaigns : also papers on Waterloo / by the late E.B. Low ; edited with an introduction by Mackenzie MacBride
by LOW, EDWARD BRUCE

London: G. Bell, 1911. First Edition. Illustrated. 249pp. 8vo. Bound in full crimson morocco, a.e..g., for Asprey. Fine. First Edition. Illustrated. 249pp. 8vo.
Offered by James Cummins, Bookseller.
by John Barth
New York: Doubleday & Co., 1960. Near Fine, a few spots of soiling to boarrds, tidy prior owner name in ink front end page, in an about Very Good dust jacket, rubbed at the folds, small chips and tears at edges and spine ends, scrape with small hole at spine, flap priced $7.50. Dust jacket illustration by Edward Gorey. First Edition. Hard Cover. Near Fine/Very Good. 8vo - over 7¾" - 9¾" tall.
Offered by Dale Steffey Books.
M.F.K. Fisher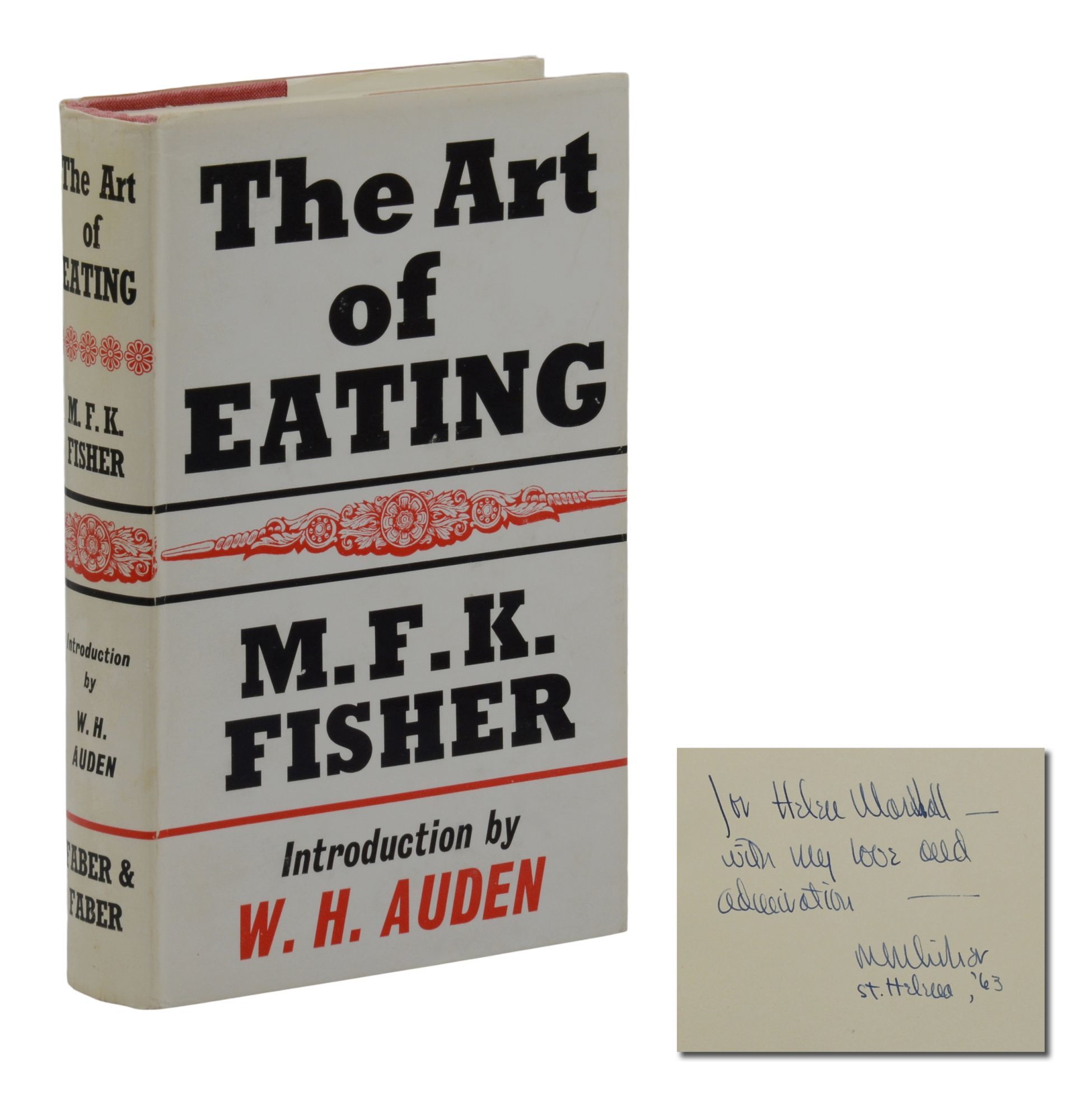 London: Faber and Faber, 1963. First British Edition. Near Fine/Near Fine. First British edition, first printing. Signed by M.F.K. Fisher and inscribed to a former owner in the year of publication in St. Helena. Bound in publisher's original red cloth with gilt tiles blocked in black on the spine. Near Fine in a Near Fine unclipped dust jacket with light rubbing, light edge wear and light surface wear. A lovely copy.
Offered by Burnside Rare Books.
TALES AND TRAILS OF MARTHA'S VINEYARD
Joseph C. Allen
Boston: Little, Brown & Company;, 1938. First Edition. 12mo., green cloth in dust jacket; 234 pages. With illustrations.. Very Good (covers nice; contents clean & tight); few small tears d/j.
Offered by Antic Hay Books.
The Cottingley Fairies in three issues of The Strand Magazine: December 1920, March 1921, & February 1923
by Arthur Conan Doyle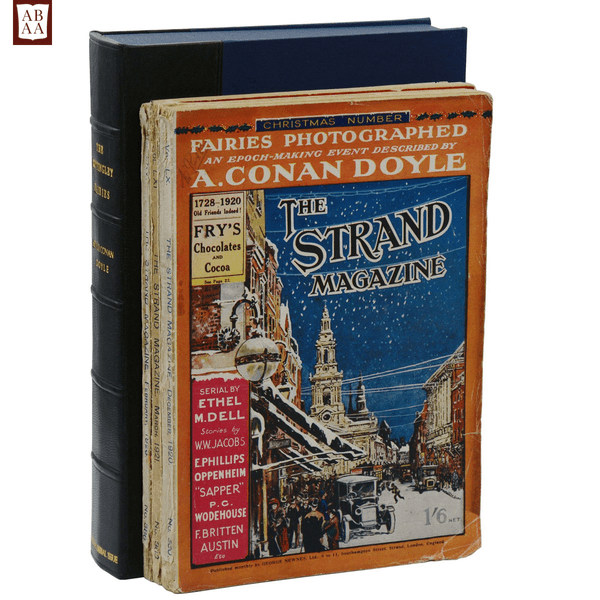 London: George Newnes Ltd, 1923. The saga of mystery author Arthur Conan Doyle's involvement in the famous "fairy photographs," one of the greatest photographic hoaxes of all time, unfolds in three issues of the popular British magazine The Strand. Ironically, the creator of arch-logician Sherlock Holmes was publicly duped by two cousins, aged 9 and 16. Publisher's pictorial wraps; house in a custom blue cloth clamshell case backed in navy sheep and lettered in gilt. December 1920 issue - "Fairies Photographed," pages [462]-468. March 1921 - "The Evidence for Fairies," pages 199-206. February 1923 - "Epilogue," page [49]. Very Good overall, given the fragility of the magazines. Chipping at extremities, creased spine Rear wrap of March 1921 detached; penciled name on front wrap. This is the first serial issue of Doyle's writing on the Cottingley fairies, which garnered the photos immense popular interest. Work by Aldous Huxley, P.G. Wodehouse, and other top writers of the day also featured. Rare.
Offered by Burnside Rare Books.
(Sammelband) Poems: First & Second Series
Emily Dickinson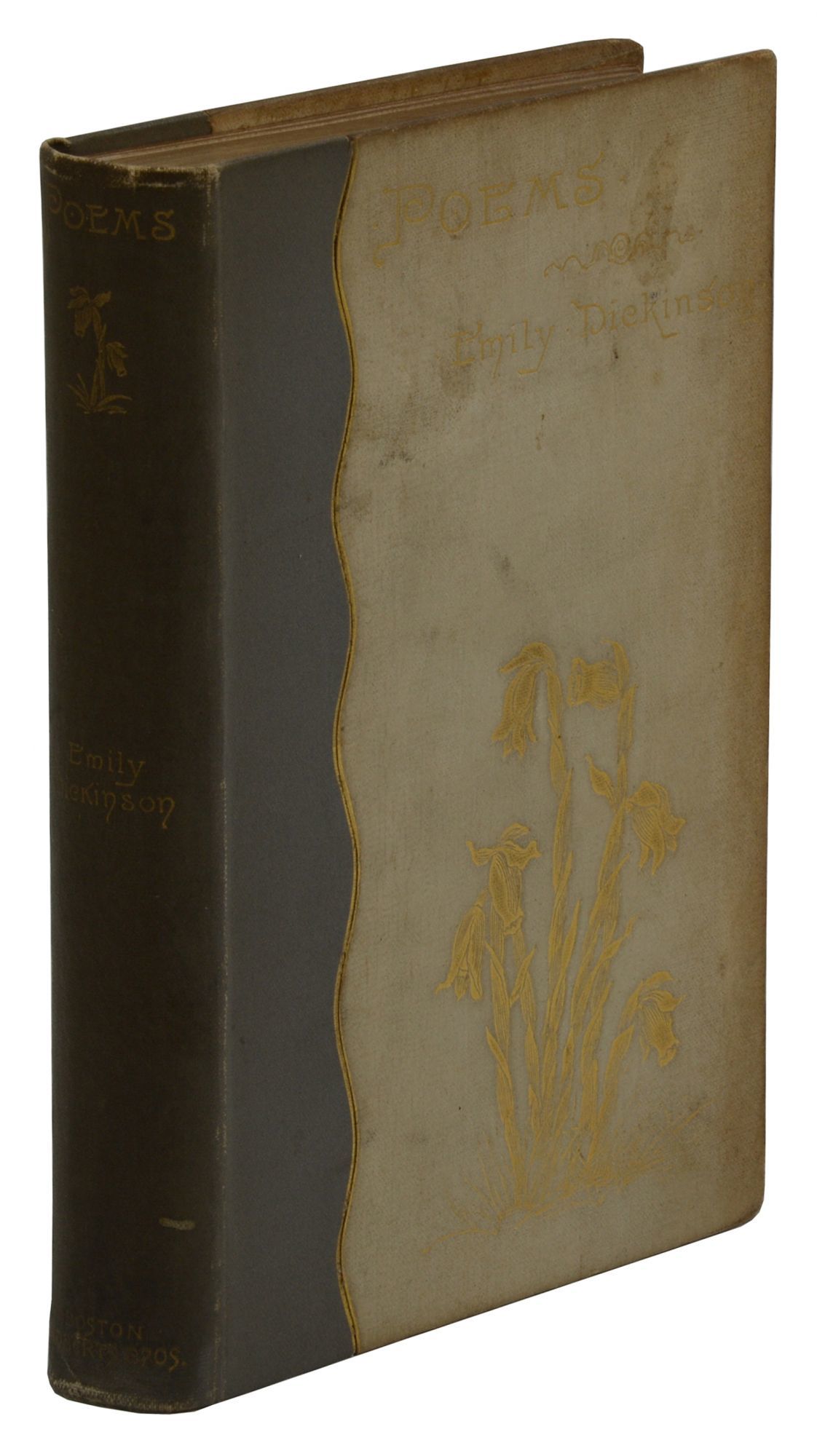 Boston: Roberts Brothers, 1893. Thirteenth & Seventh Edition. Very Good. The first and second series, one of five hundred copies issued by the publisher with the two volumes bound together as one with separate pagination. The first series is marked Thirteenth Edition, and the second series is marked Seventh Edition. Bound in publisher's original ivory cloth boards over grey backstrip, decorated in gilt with Indian pipe stem motif. Cloth lightly rubbed, toned and soiled. Former owner gift inscription to front free endpaper, sporadic foxing throughout. Scarce in publisher's Sammelband format.
Offered by Burnside Rare Books.
by NI CHUILLEANAIN, EILEAN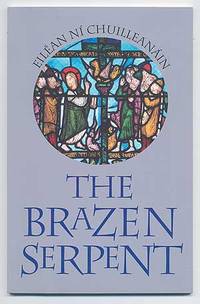 (Winston-Salem, North Carolina): Wake Forest University Press, 1995. Softcover. Fine. First edition, paperback issue. Fine copy.
Offered byb Between the Covers Rare Books.
In Honor of Mo Who Is Our Cat, And We Are Hers (Signed Broadside)
by HARJO, JOY AND MARSHALL ARISMAN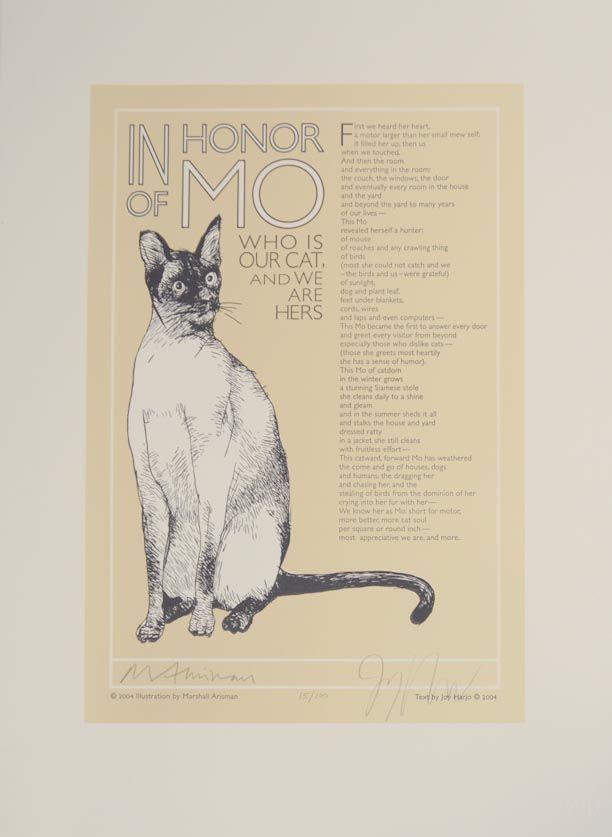 Salt Lake City, UT: Green Cat Press, 2004. First edition. Broadside that meaures 14" wide by 18.875" high. One of 100 copies. Designed and illustration by Marshall Arisman. Features a poem by Harjo. A very fine copy. Signed by both Harjo and Arisman. An atttractive and nicely printed broadside of a poem by the first Native American to be the United States Poet Laureate.
Offered by Jeff Hirsch Books.
by Elie Wiesel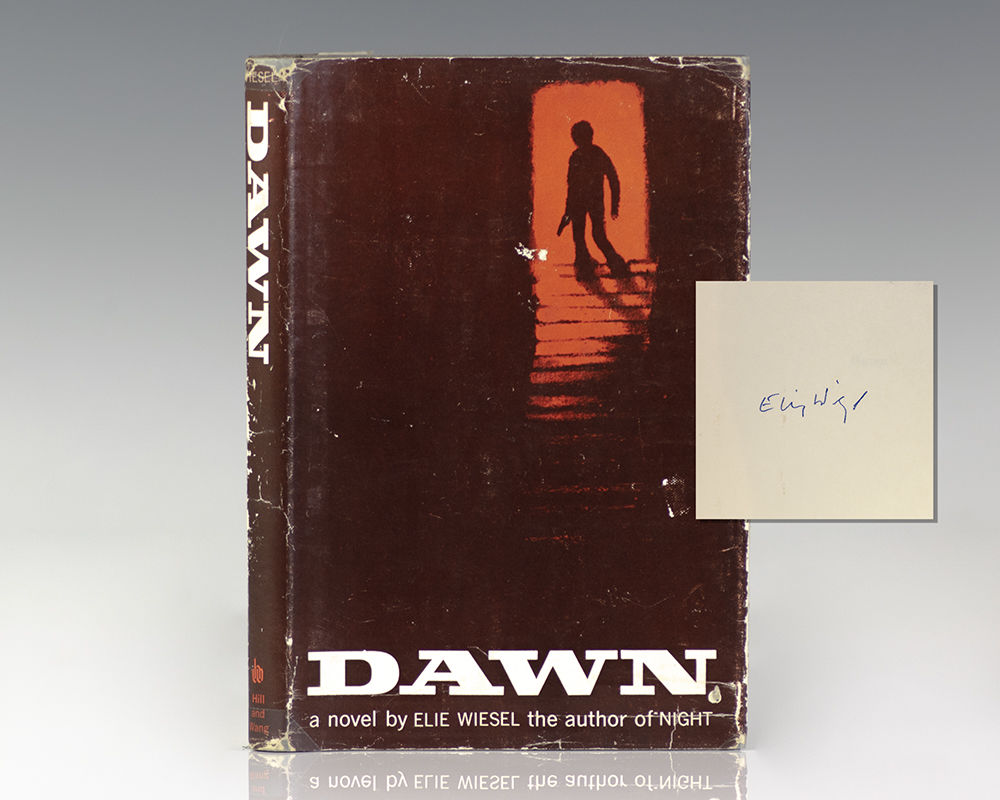 New York: Hill and Wang, 1961. First edition of the author's second book in his acclaimed Night Trilogy. Octavo, original cloth. Boldly signed by Elie Wiesel on the front free endpaper. Very good in a very good dust jacket. Jacket design by Alex Tsao. Translated from the French by Frances Frenaye. Elisha is a young Jewish man, a Holocaust survivor, and an Israeli freedom fighter in British-controlled Palestine; John Dawson is the captured English officer he will murder at dawn in retribution for the British execution of a fellow freedom fighter. The night-long wait for morning and death provides Dawn, Elie Wiesel's ever more timely novel, with its harrowingly taut, hour-by-hour narrative. Caught between the manifold horrors of the past and the troubling dilemmas of the present, Elisha wrestles with guilt, ghosts, and ultimately God as he waits for the appointed hour and his act of assassination. Dawn is an eloquent meditation on the compromises, justifications, and sacrifices that human beings make when they murder other human beings.
Offered by Raptis Rare Books.
by John Ashberry
New York: Adventures in Poetry, 2000. First Edition. Paperback. Fine. One of 500 unnumbered copies. A fine copy in sewn illustrated wrappers. An attractive production.
Offered by Derringer Books.
The Heidi Chronicles and Other Plays (Signed First Edition)
by WENDY WASSERSTEIN

San Diego: Harcourt Brace Jovanovich, 1990. First Edition. First Edition. Boldly SIGNED by the author on the front endpaper. Fine in a Near Fine dust jacket.
Offered by Royal Books.
[OTTO EGE ORIENTAL MANUSCRIPT LEAVES PORTFOLIO]: Fifteen (i.e. 22!) Original Oriental Manuscripts. 12th-18th centuries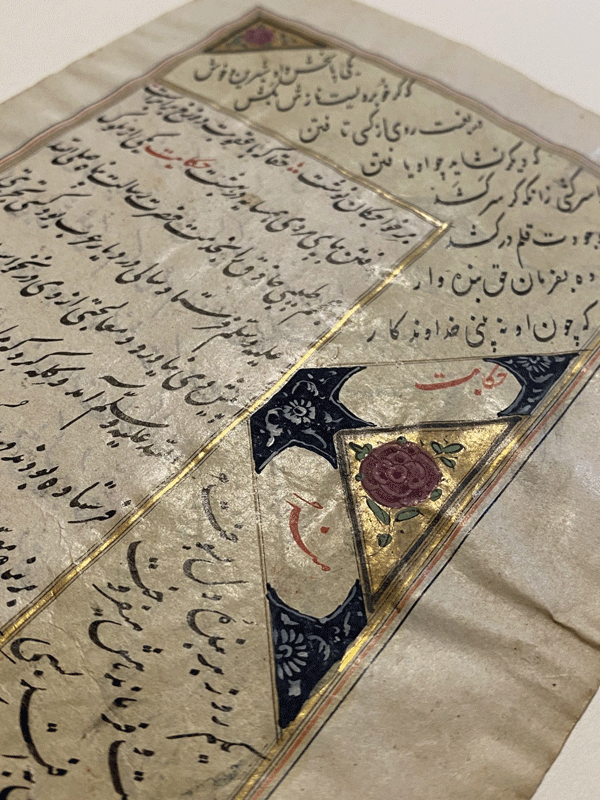 Cleveland: Otto Ege. Near Fine. Black cloth portfolio (469 x 332 mm) of four flaps with black cloth string ties perfectly intact, front board with red paper onlay bearing the name of the compiler, statement of limitation pasted inside back cover. CONTENTS: Printed contents leaf describing 15 manuscript leaves + 22 manuscript leaves of various sizes, each hinged to uniform-sized archival window mattes. Of these, 20 are on paper and two are on parchment (no. 7), some heighted in gold. All 15 requisite leaves have printed paper slips identifying contents. In the original black portfolio with ties. In excellent condition, having been carefully stored by the descendents of the compiler, Otto Ege, from whom we acquired the present portfolio. COPY 12 OF ONLY 40 SETS of the elusive Otto Ege portfolio of Oriental manuscript leaves (the term "Oriental" is here used in the broadest sense) featuring beautiful and exotic calligraphy, while presenting important texts and Book Arts from cultures that are under-represented in North American libraries especially. As the title indicates, ordinary copies of the portfolio contain 15 manuscript leaves; our copy contains 22 (!) perfectly preserved leaves from the 12th (i.e. 15th?) century (Cairo) to the 18th century (Russia and Tibet). Languages represented include Arabic, Syriac, Armenian, Ethiopic, Persian, Tibetan, Greek, and Church Slavic (the latter two including musical notation). The non-European origin of the leaves offers a more balanced perspective for students of the History of the Book. All the leaves are identified with descriptive texts; that they are hinged to archival window mattes allows us to easily and successfully present the materials in classrooms and exhibition spaces for students and "civilians" alike.

RIPE FOR FRAGMENTOLOGY RESEARCH. Ege's "Oriental Manuscripts" portfolios have been completely unstudied by manuscript fragmentologists. Lisa Fagin Davis extends an invitation to students and scholars with the statement: I don't know of anyone who is working on any of the non-western leaves (fifteen of which were part of what Ege called the 'Oriental' portfolio), but they are all excellent candidates for reconstructions. Fragmentarium allows for right-left directional reading in reconstructions, by the way, making it an excellent interface for such a project." (See Fagin Davis's excellent blog: Manuscript Road Trip: Fragmentology in the Wild, July 24, 2019).

Due to the fact that only 40 sets of the "Oriental" portfolios were made by Otto Ege and his wife, it is not surprising that copies are rare at auction and in commerce: indeed, combined searches in ABPC and RBH (the latter with more than 11 million records in the Rare Book Transactions Database) list only 2 complete copies that have ever appeared at auction:

1. Christie's London, 2021 ($5000) - 15 leaves
2. Sotheby's London, 2003 (GBP 7,000 = $11,871 plus 19.5% buyer's premium = $14,185 - 15 leaves.

We are obliged to mention the severely incomplete (and shabby) example that sold at Forum Auctions London, 2020 (GBP 275) containing only 7 (!) leaves of the requisite 15.

CONTENTS: 22 (!) Oriental manuscript leaves:

1. Koran by Mohammed: Egypt, Cairo, "early 12th century 1122 A.D." (according to Ege but possibly later). Arabic Mohammedan text, Arabic script, Naskhi style. See the description of The Morgan copy on Corsair: "Ege's identification of this leaf as coming from a Cairo Qur'an copied 1122 is certainly in error, nor can his identification of the scribe as "Mohammed ibn Kuzel Al-Isawi, an Egyptian," be corroborated - Cf. Barbara Schmitz, "Islamic and Indian manuscripts and paintings in the Pierpont Morgan Library" (in: The Library, 1997, no. 40.1, 16.1) .

2 and 2 bis. Koran by Mohammed: North Africa, late 12th century; Arabic Mohammedan text, Arabic script, Maghireli Kufic style.

3. Prayer book of service for the Dead: Syria, late 13th century; Syriac Christian text, Nestorian script.

4 and 4 bis. Excerpts from the Evangelists: Byzantium, late 14th century; Greek Christian text, cursive Byzantine script.

5. Bible lessons [Lectionary]: Armenia, Asia Minor, 15th-17th century; Armenian Christian text, Haikian alphabet, Armenian iron writing. See the description of The Morgan copy in Corsair: "According to Fr. Krikor Maksoudian [Diocese of the Armenian Church in New York, NY], although with reference to the omega form, the lectionary could date as early as the fifteenth century, he suspects that the manuscript was executed later, probably in the 17th century."

6. Greek liturgy with Byzantine Greek notation: Byzantium, 15th century; Greek Christian text, Greek script, Byzantine Greek neumes.

7 and 7 bis. Hymnal: Ethiopia, middle 17th century; Ethiopic, Christian text, Arabic, Ethiopic style script. On parchment.

8. Anthology of poetry: Persia, early 17th century; Persian text, Nastaliq style script.

9 and 9 bis. Mohammedan law: Turkey, Istanbul, late 18th century; Turkish Mohammedan text, Arabic, Shikastah style script.

10. Gulistan (Garden of roses) by Saadi [Sa'di]: Persia, late 18th century; Persian text, Arabic, Nastaliq style script.

11 and 11 bis. Koran by Mohammed: North Morocco, Fez, late 18th century; Arabic Mohammedan text, Arabic script, Naskhi style. See the description of The Morgan copy in Corsair: "the attribution to Muhammad ibn Muhammad ibn 'Atiq Abmulwani by Otto F. Ege cannot be verified" -- Cf. Schmitz, supra. no. 47.2, 16.1).

12. Koran by Mohammed: Arabia, late 18th century; Arabic Mohammedan text, Arabic script, Naskhi style.

13 and 13 bis. Prayer scroll: Tibet, 18th century; Tibetan Buddhist text, Tibetan script.

14. Church holiday songs: Russia, late 18th century; Church Slavic, Christian text, Cyrillic script, Kriuki music symbols.

15 and 15 bis. Bible stories: Russia, late 18th century; Church Slavic, Christian text, Cyrillic script.

Copies of Otto Ege's "Oriental Manuscripts" portfolio have been located at the Newberry Library, Duke, Cleveland Institute of Art, SUNY at Buffalo, NYPL, Middlebury College, Wesleyan, Morgan Library, Brooklyn Museum. To our knowledge, none of these contain any additional manuscript leaves, as here.
Offered by Michael Laird Rare Books.
Death of a Salesman (Signed First Edition)
by ARTHUR MILLER

New York: Viking, 1949. First Edition. First Edition in a first issue jacket, with the author's photo on the rear flap. SIGNED by the author on the half-title page.

Winner of the Pulitzer Prize, a classic American drama and basis for a number of film and television versions with, among others, Fredric March, Lee J. Cobb, Rod Steiger, Dustin Hoffman, and Brian Dennehy playing the role of failed salesman Willy Loman.

Near Fine in an about Near Fine dust jacket. Rough erasure of an old owner name-originally in ink-on the top right corner of the title page (see image). Jacket very faintly rubbed at the corners, with a tiny bruise affecting the "D" in Death on the front panel, but with no loss. An attractive copy.
Offered by Royal Books.
61st ANNUAL ACADEMY AWARD PROGRAM SIGNED BY STARS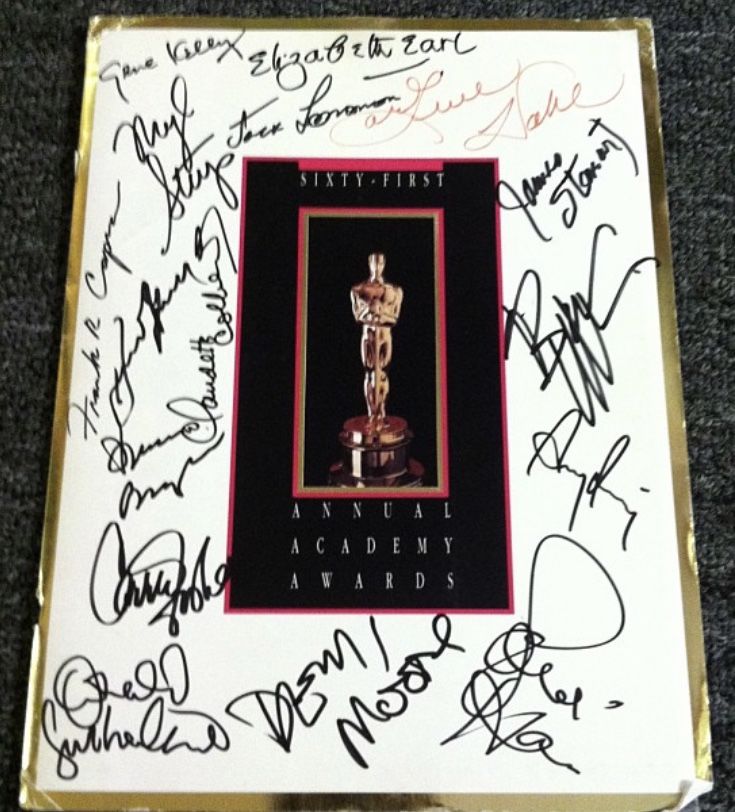 Beverly Hills. An extraordinary one-of-a-kind collectible, exquisitely custom framed. This is the original program for the 61st annual Academy Awards. All signatures were obtained in person, at the event at the Shrine Civic Auditorium on March 29, 1989. Signatures on the program include Gene Kelly, Meryl Streep, Arlene Dahl, Jack Lemmon, Frank Capra, Kurt Russell, Golie Hawn, Bruce Willis, Donald Sutherland, Carrie Fisher, Claudette Colbert, James Stewart among others. This unique piece of Hollywood memorabilia comes beautifully presented in a handsome custom lucite standing frame with open top, enabling the program to be removed and examined at will.
Offered by Mystery Pier Books.
The Sleeping Beauty in the Wood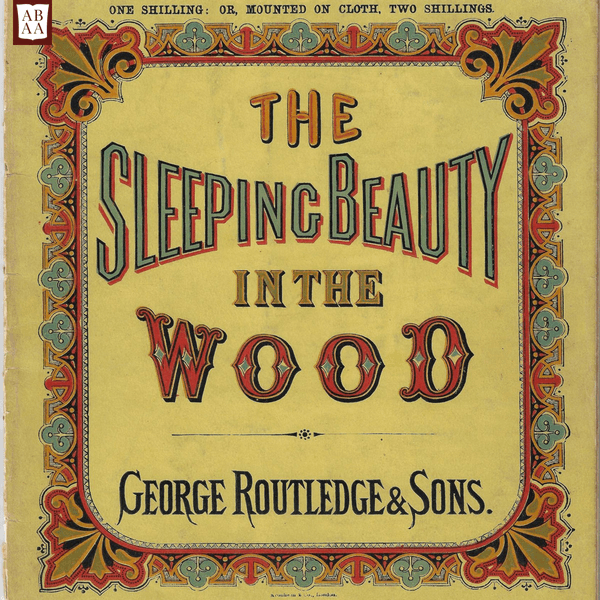 London: Printed by Kronheim & Co. for George Routledge & Sons. Softcover. Very good-. Undated, but 1870s. Number 59 in Routledge's Shilling Toy Books series. 9.25" x 10.5", 6 pages of text, 4 full-page plates and one double-page plate, all chromolithographs. Chipping at base of spine, one internal repair to spine with archival tape, else very good.
Offered by Walkabout Books.
by Marc Simont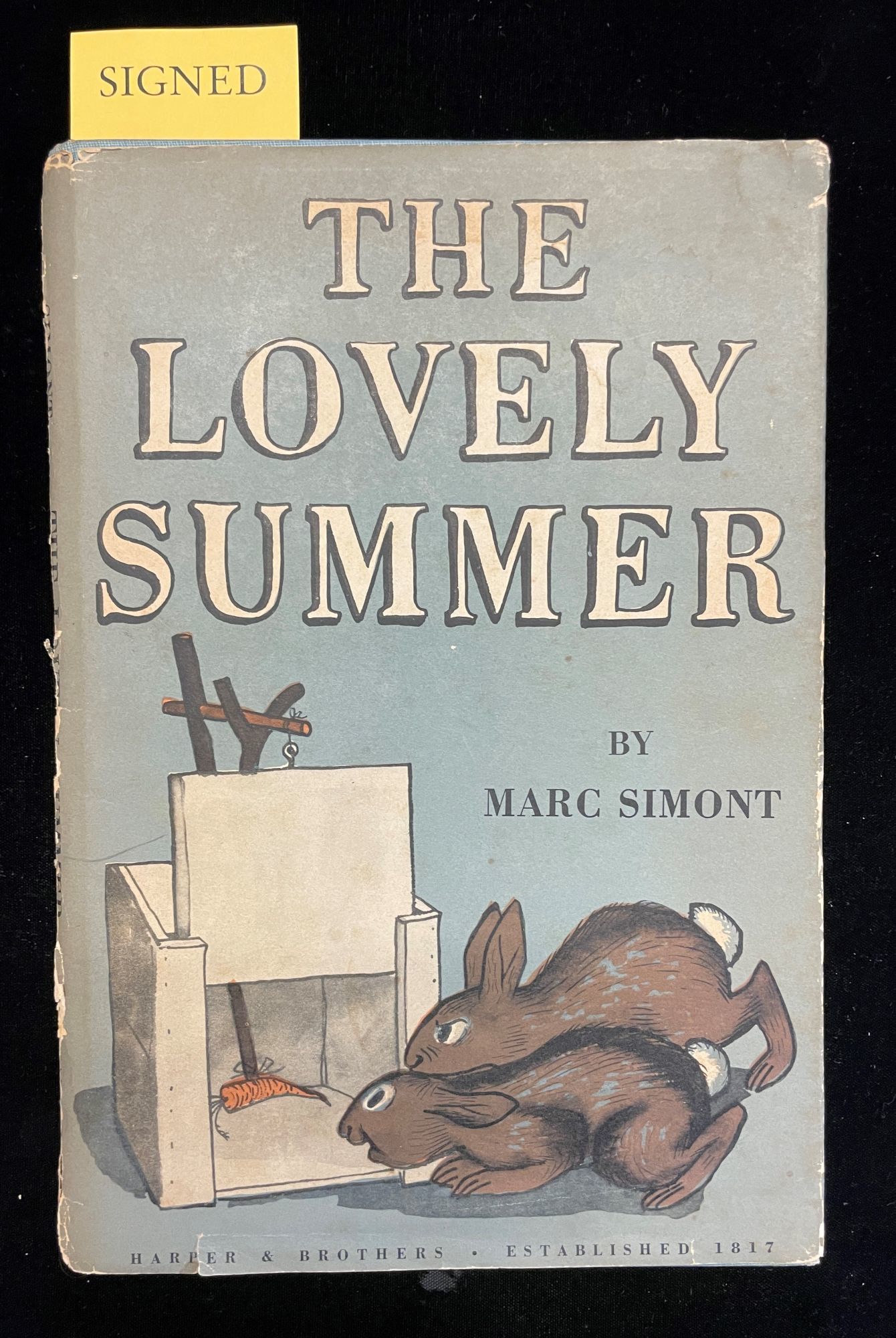 NY: Harper & Brothers, 1952. 1st Edition. Hardcover. Near Fine/Fair. Second book by author and artist Marc Simont (1915 - 2013), whose long career brought him two Caldecott honors and one Caldecott medal. He also illustrated books for James Thurber, another author/artist, when Thurber's sight failed in later life. Warmly inscribed to close friends and fellow residents of Cornwall CT where Simont and his family made their home. Extensive tape repairs inside and out to rear panel of dutsjacket and splits along the fold of dustjacket spine. Book near fine. No statement of edition on copyright page; presumed first or early printing.
Offered by Johnnycake Books.
by TOLSTOY, LEO [COUNT LYOF N TOLSTOI]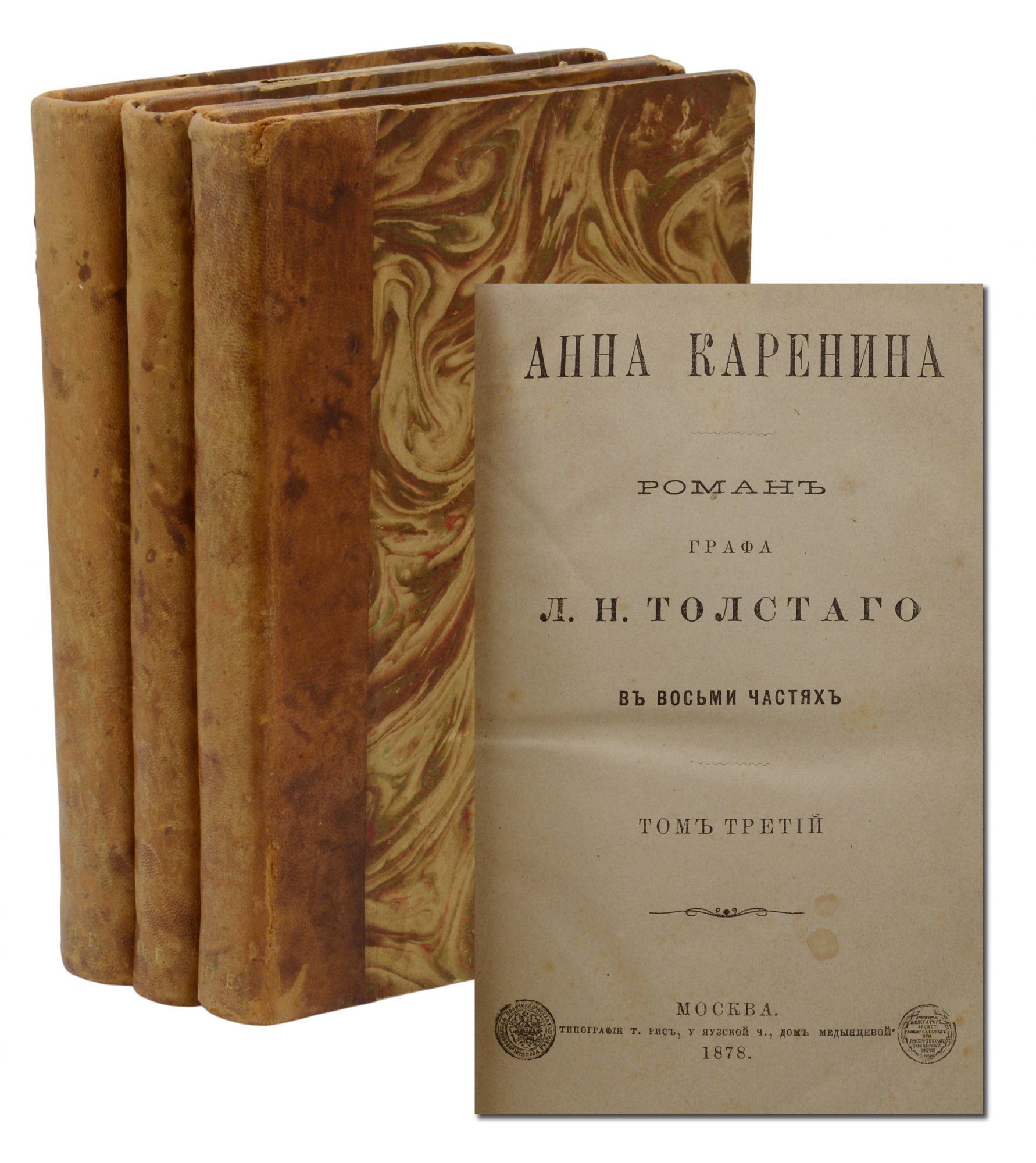 Moscow: T. Ris, 1878. First Edition. Near Fine. First edition of Tolstoy's masterpiece in the original Russian language. Three volumes, bound in contemporary quarter calf over marbled boards. 369; 493; 413pp. This copy is from a family of white Russians who emigrated to France, bound later and stamped in gilt at the foot of the spine with the initials of one of the descendants: P. E. for P. Evdokinoff. Bindings rubbed and with outer joints on two volumes slightly and superficially cracked, pages toned with sporadic foxing and browning, several pencil marks, several edge-tears and two sheets present but not bound in. Volume 1 with repairs to title page and angular loss in the last leaf of text reinforced on the reverse; rear blank lacking in this volume as well. One of the most acclaimed novels in world literature printed in its original Russian language.
Offered by Burnside Rare Books.
The Hobbit, or There and Back Again (1937)
by TOLKIEN, J.R.R.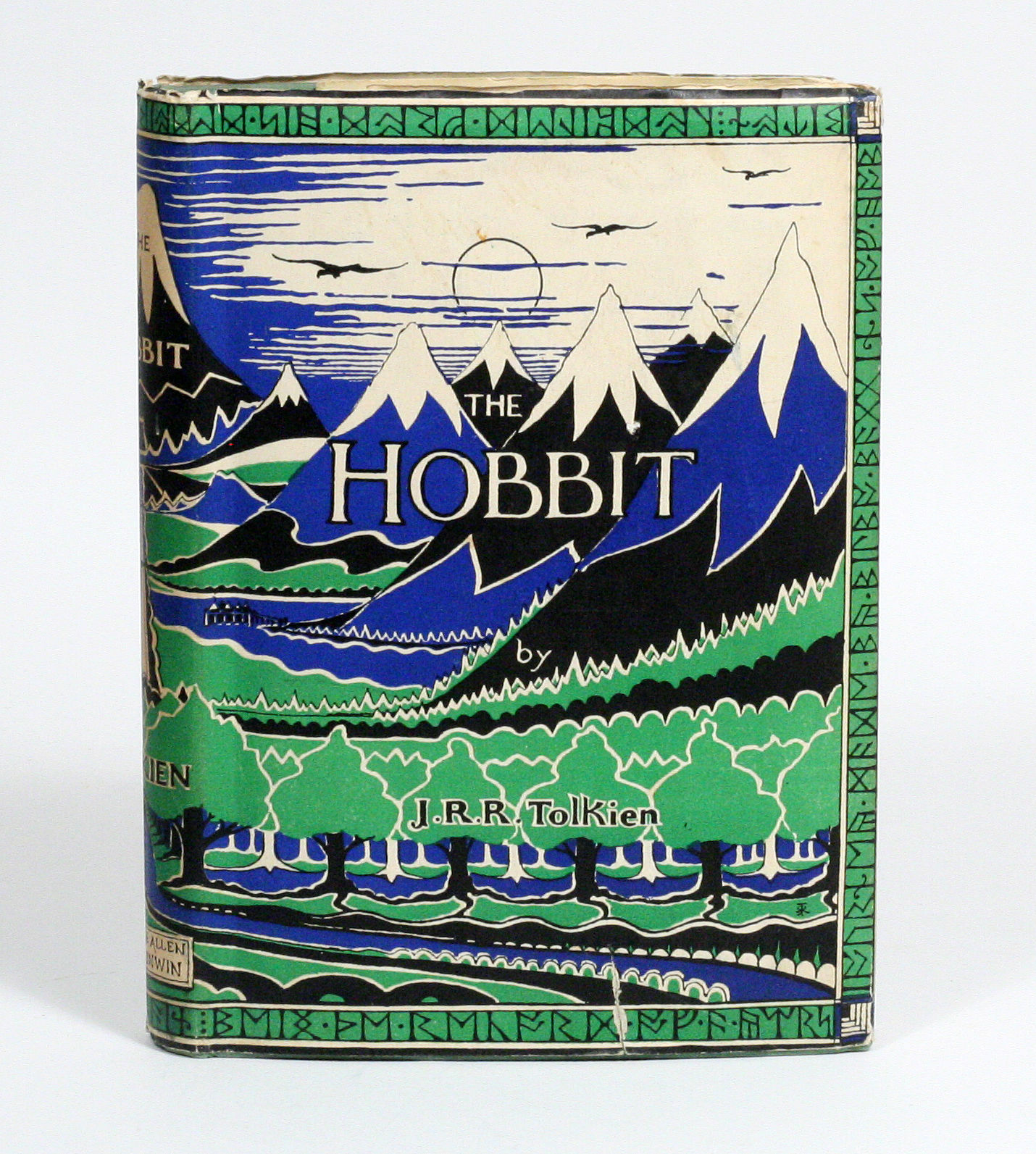 George Allen & Unwin: London, 1937. First edition, first impression. Original cloth with dust-jacket. Very Good. LIKELY THE FINEST HOBBIT ONE CAN HOPE TO OBTAIN:

RARE FIRST EDITION, FIRST IMPRESSION OF TOLKIEN'S CLASSIC, WITH SCARCELY FOUND FIRST ISSUE DUST-JACKET, UNRESTORED AND IN REMARKABLY WELL-PRESERVED CONDITION. The opening lines of The Hobbit-as Tolkien recollects in a 1955 letter to W.H. Auden, who reviewed The Fellowship of the Rings for the New York Times Book Review-were penned on an examination paper which was, very courteously in Tolkien's estimation, left unfilled: "On a blank leaf I scrawled: 'In a hole in the ground there lived a hobbit.' I did not and do not know why." (Letters, 163). While the history of The Hobbit's origins and composition is a rich and varied story itself, this memory of the novel's genesis is a fitting encapsulation of the many contrasts operating in Tolkien's life and works: the academic and the artistic, the everyday and the remarkable-all contributing to the lasting fascination for Tolkien's works around the globe nearly a century onwards.

Skilled as he was as a storyteller and visual artist, Tolkien illustrated many scenes from The Hobbit, including creating a hand-drawn dust-jacket for the work. However, there existed a number of obstacles between him and the realisation of his vision of Middle-earth. Initially his publisher Allen & Unwin had not intended to illustrate the book to keep production costs low. But after Tolkien had sent the now-famous illustrations to London, Allen & Unwin agreed to print them but in black-and-white-only producing full-colour copies of his watercolours for the second impression, after the success of The Hobbit was proven. Additionally, Tolkien's comprehensive maps, which would eventually be used as end-papers, had to be redrawn because they incorporated too many colours-causing the publishers also to abandon his plan for "invisible lettering" to appear when Thror's map was held up to the light (Carpenter, p. 181). Tolkien was naturally disappointed to an extent by the printing limitations that constrained his initial vision of The Hobbit's material form. However, the concessions Tolkien and his publisher agreed upon afforded the first edition a dust-jacket and binding that could be realised in full glory. The first impression dust-jacket serves as an important marker of both Tolkien's first chance to introduced Middle-earth to a wider public and audiences' first glimpse into his expansive legendary world.

The first impression of The Hobbit had sold out within three months of its publication on 21 September 1937 and required a second printing before Christmas (McIlwaine, p. 289). Fine first edition, first impressions copies of The Hobbit with dust-jacket, complete and unrestored, are thus of a rarity worthy of Smaug's mountainous treasure hoard.

TOLKIEN, J.R.R. The Hobbit, or There and Back Again. London: George Allen & Unwin Ltd, 1937. First edition, first impression. Octavo, 312 pp. with 10 black-and-white illustrations, 1 pl. Original green cloth stamped in blue with lettering, decorations and red-and-black cartographic endpapers by Tolkien. ORIGINAL COLOUR PRINTED DUST-JACKET of Tolkien's hand-drawn design. Housed in a custom green morocco box. Text block with a hint of a lean, mild spot of foxing on text block edges. Cloth nearly perfect, with green remarkably bright. Dust jacket with one closed tear at base of front panel, one closed tear at top of rear panel and tiny chips at spine ends.

The dust jacket for The Hobbit is legendarily difficult to find in collectible condition, with most surviving examples now heavily chipped or heavily restored. Overall, this dust jacket is by far the finest we've seen, with only very minor wear and extraordinarily strong, vivid colours.

A STUNNING COPY OF ONE OF THE MOST BELOVED BOOKS OF THE TWENTIETH CENTURY.

References:

Carpenter, Humphrey, J.R.R. Tolkien: A Biography (London: Allen & Unwin, 1977)

McIlwaine, Catherine, Tolkien: Maker of Middle Earth (Oxford: Bodleian Library, 2018)

Tolkien, J.R.R., The Letters of J.R.R. Tolkien, ed. by Humphrey Carpenter (Boston: Houghton Mifflin, 1981).
Offered by Manhattan Rare Book Company.
William Blake his Philosophy and Symbols
by S. Foster Damon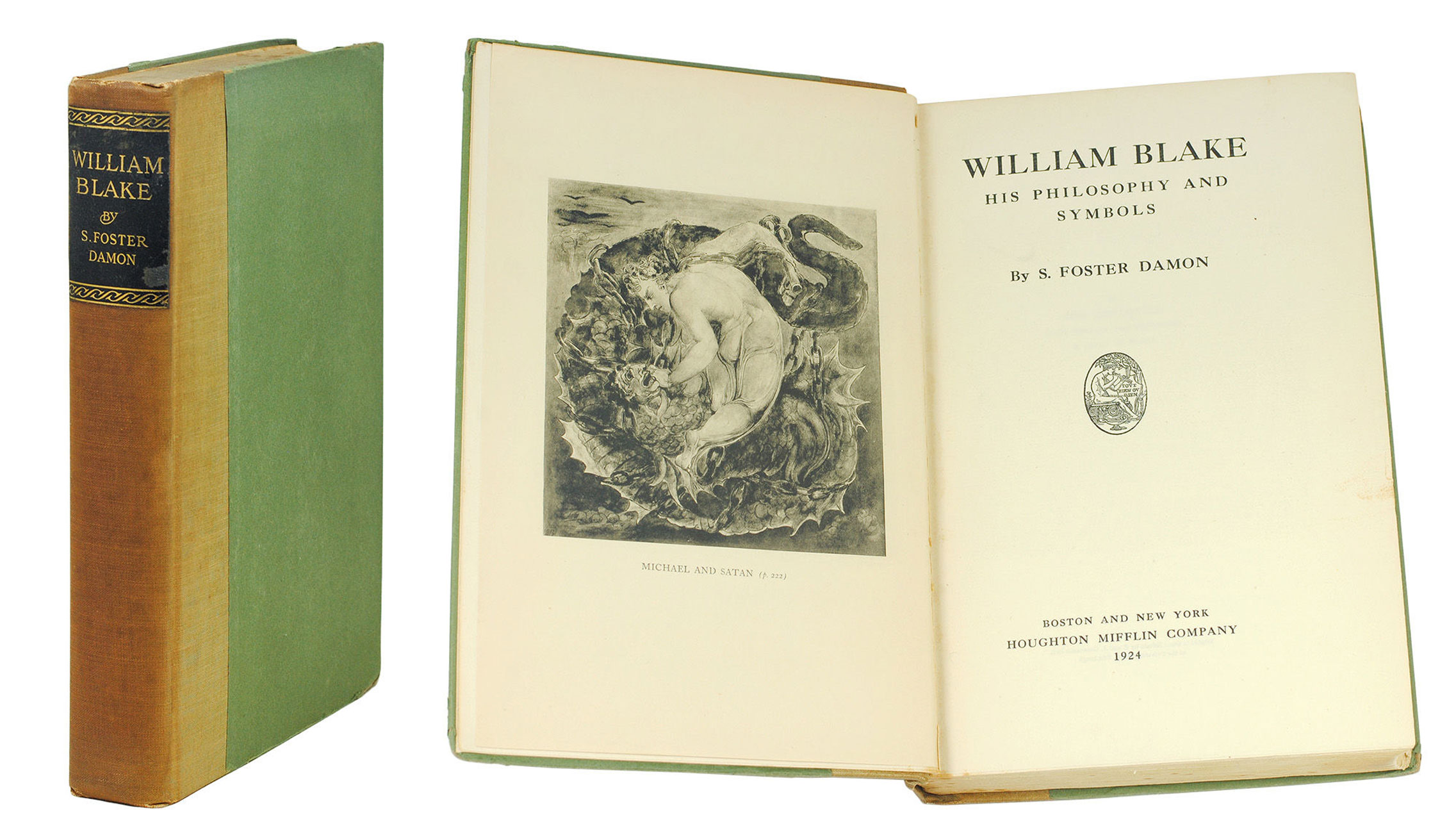 Large 8vo. Boston: Houghton Mifflin, 1924. Large 8vo, xv, 487pp. With a frontispiece and one plate. Original quarter brown cloth and blue boards, very good. § First US edition. Bentley 1455: "the first thoroughly scholarly book about Blake… of great importance". The Boston edition is much less common than the London of the same year.
Offered by John Windle, Bookseller.
Archive of promotional materials from 15 Metro-Goldwyn-Mayer films, 1947-1948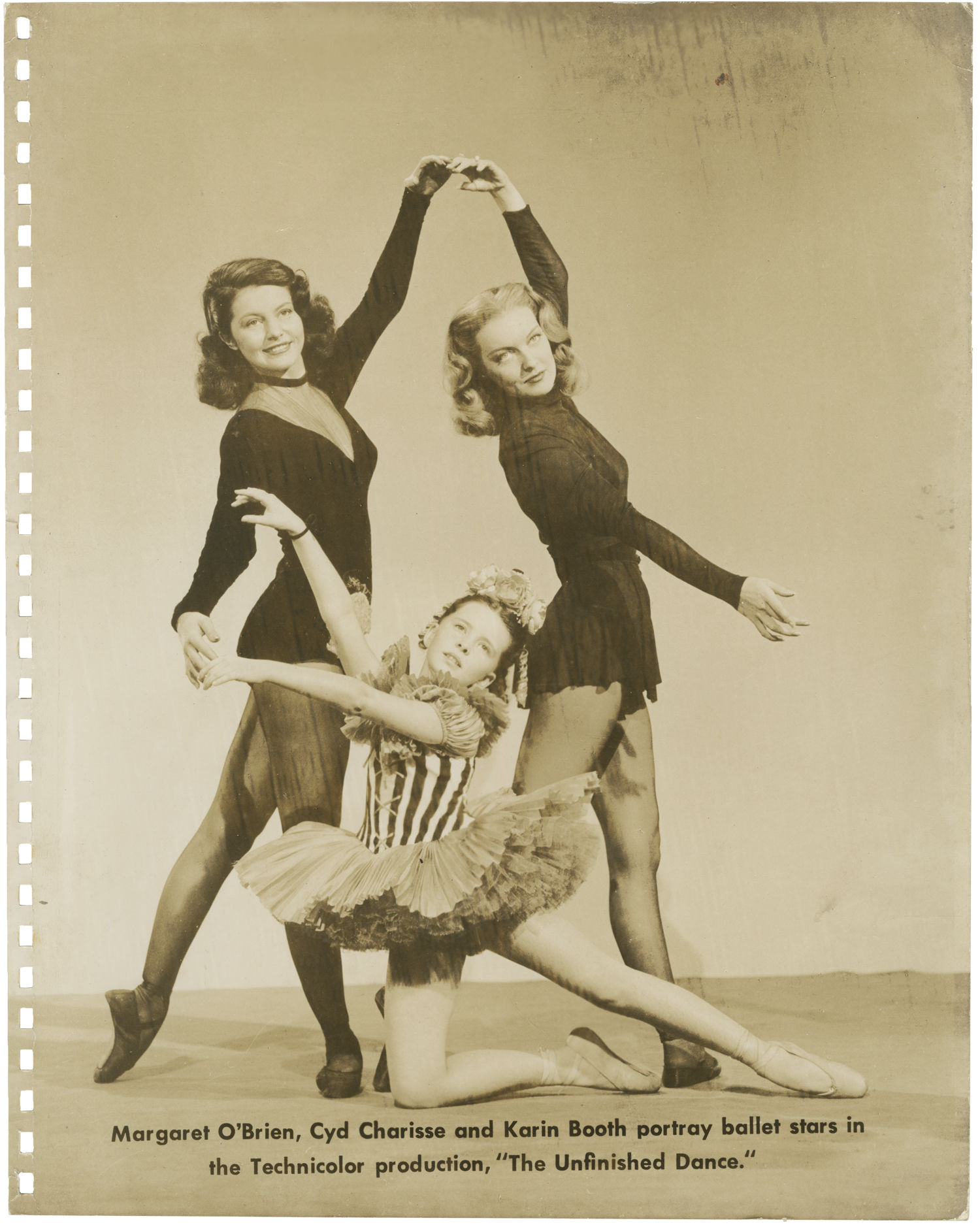 Beverly Hills, CA: Metro-Goldwyn-Mayer [MGM], 1948. Archive of promotional material from 15 Metro-Goldwyn-Mayer films released between 1947 and 1948, including pressbook pages and promotional photographs. Housed in a fabric binder with the MGM logo on the front, and the name of MGM executive, "E.W. Kenton," at the bottom right corner.

Represented in the archive are "This Time For Keeps" (1947), "Good News" (1947), "The Unfinished Dance" (1947), "If Winter Comes" (1947), "Desire Me" (1947), "Killer McCoy" (1947), "Green Dolphin Street" (1947), "Cass Timberlane" (1947), "High Wall" (1947), "Three Daring Daughters" (1948), and "Tenth Avenue Angel" (1948). Also included in the collection are materials promoting the re-releases of "The Women" (1939) and "Ninotchka" (1939).

Binder and contents generally Very Good plus. Binder lightly creased and edgeworn, and several photographs lightly age-toned.
Offered by Royal Books.
The Grapes of Wrath [ARMED SERVICES EDITION]
by John Steinbeck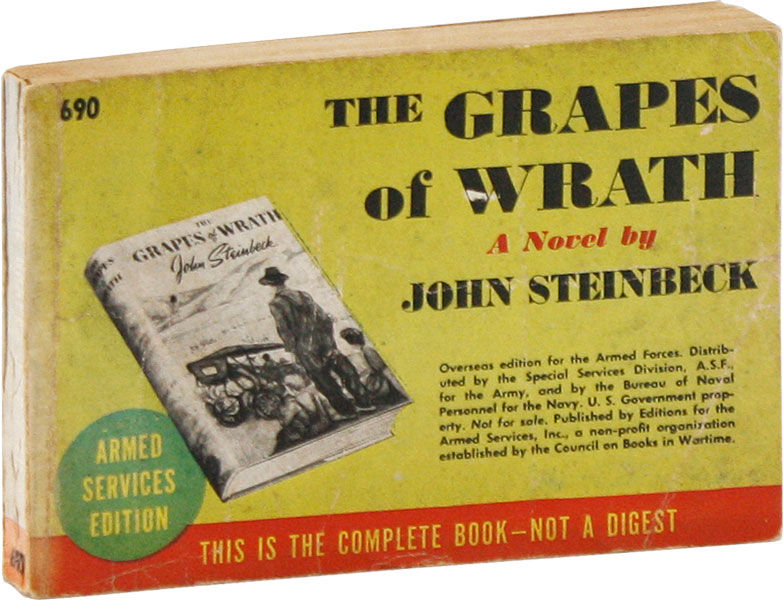 New York: Editions for the Armed Services, Inc, 1939 [but ca 1943]. Oblong 16mo (11.5cm). Softcover in yellow-green wraps; 480pp; list of other ASE titles inside rear cover. Sound, but rubbed, externally solied, and internally browned: around Very Good.

ASE #690. Though the title page lists the date as 1939, the blurb about Steinbeck at the rear mentions his activities as a war correspondent in 1943.
Offered by Lorne Bair Rare Books.
"Mrs. Dalloway in Bond Street," in The Dial, Volume LXXV, No. 1
by Virginia Woolf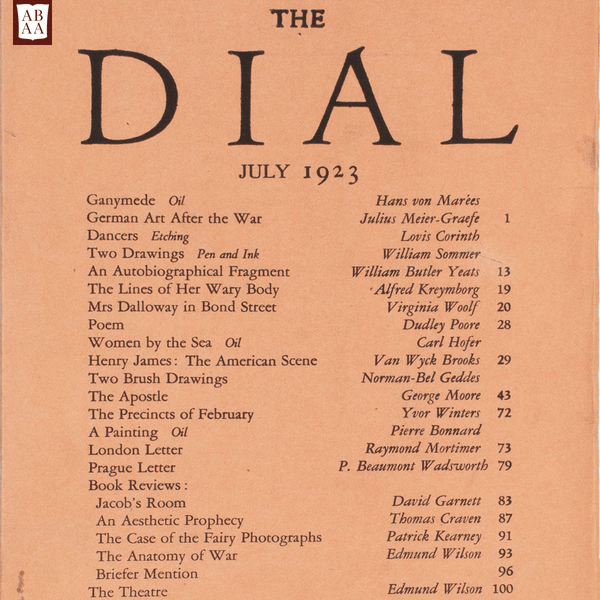 Greenwich, Connecticut: The Dial Publishing Company, 1923. July 1923 number of The Dial, featuring the earliest attempt at the novel Virginia Woolf would publish as #MrsDalloway in 1925. The eight pages of "Mrs. Dalloway in Bond Street" are a first draft of the novel's opening sequence, one in which the London hostess Clarissa Dalloway sets out to buy gloves, rather than flowers, on the morning of her party: "Thousands of young men had died that things might go on. At last! Half an inch above the elbow; pearl buttons, five and a quarter."

While immediately recognizable, the stream of consciousness in this early story is more scattered and impressionistic than in the final novel. Clarissa does not yet measure her own character against antagonists like Peter Walsh and Doris Kilman, and there is no sign of her narrative double, the shell-shocked WWI veteran Septimus Smith.

This number of The Dial also includes David Garnett's review of Woolf's 1922 novel Jacob's Room: "her work is so individual that another writer can learn little from it, and I very much doubt if she will have a direct influence on her contemporaries." A near-fine copy. Octavo, measuring 10 x 6.25 inches: i-xii, 104, xiii-xx. Original salmon wrappers printed in black. Illustrated with eight full-page black and white plates. "Mrs. Dalloway in Bond Street" appears on pages 20-27. Bump to upper wrapper from raised staple, a few tiny stray marks.

Offered by Honey and Wax Books.
[SMALL COLLECTION OF DOCUMENTS RELATING TO JAPANESE INTERNMENT, INCLUDING BOTH VERSIONS OF THE LOYALTY QUESTIONNAIRE AND THE "REVISED" QUESTION TWENTY-EIGHT]
by [JAPANESE INTERNMENT]: WAR RELOCATION AUTHORITY: ROOT, F.S.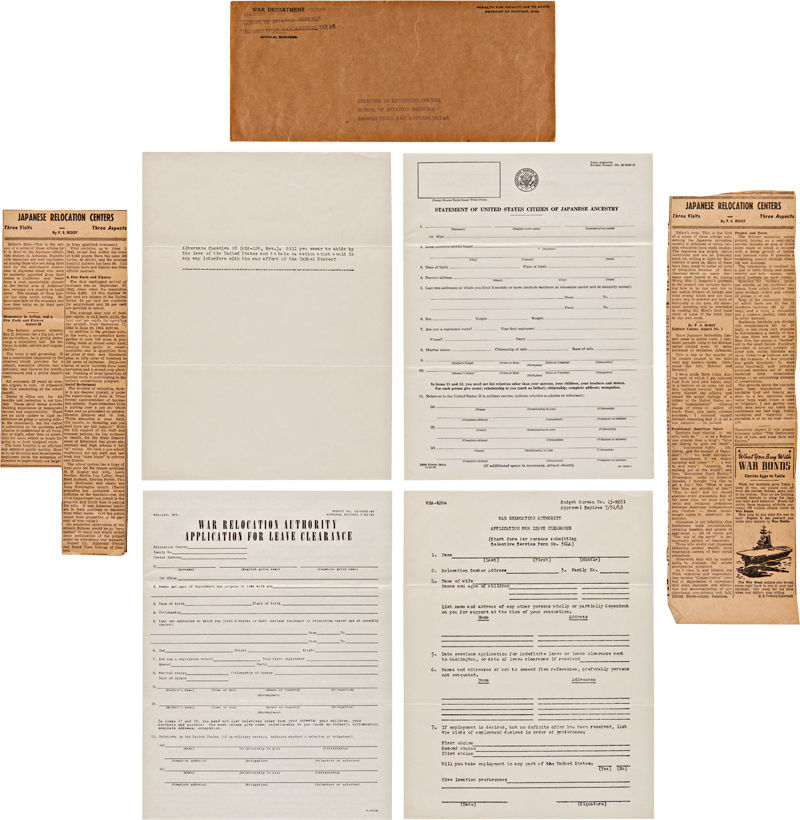 [Washington D.C.], 1943.. Four War Relocation Authority documents, totaling 10pp., and two newspaper clippings, enclosed in official War Department envelope. Light tanning. All documents near fine. A small collection of some of the most important documents related to Japanese Internment during World War II, including both versions of the Loyalty Questionnaire and its revised question twenty-eight.

The infamous "Loyalty Questionnaire," officially titled STATEMENT OF UNITED STATES CITIZEN OF JAPANESE ANCESTRY, was issued to all incarcerated Nisei (second-generation Japanese Americans) at the start of 1943 and was primarily intended to determine whether or not an individual would be loyal if enlisted in the armed forces. The form consists of twenty-eight questions, including basic information about citizenship, relatives, and employment, but also includes questions about foreign travel, religion, organizational memberships, Japanese language skills, hobbies, bank accounts, and more. "These seemingly innocuous questions were carefully scored according to categories of 'Americanness' and 'Japaneseness' that each response indicated. For example, speaking Japanese well, or belonging to a judo or kendo club would result in negative points, but being Christian, or belonging to the Boy Scouts of America would result in points being added" - DENSHO ENCYCLOPEDIA. The most notorious questions on the form are twenty- six through twenty-eight, which ask if the responder would be willing to nullify his Japanese citizenship, serve in the U.S. military "wherever ordered," and "swear unqualified allegiance to the United States...and forswear any form of allegiance or obedience to the Japanese emperor...."

The other version of this form was sent to Issei (first-generation Japanese immigrants) and women, both of whom were unqualified for military service, and bears the deliberately misleading title APPLICATION FOR LEAVE CLEARANCE. Its contents are very similar to the form filled out by Nisei, although the last few questions are changed. Instead of the military, respondents are asked if they would "be willing to volunteer for the Army nurse Corps or the WAAC," and are further asked if they have ever volunteered services or registered children with the Japanese or Spanish governments. Question twenty-eight was particularly challenging for Issei respondents - since they were barred from becoming U.S. citizens, many worried that renouncing their citizenship to Japan would leave them adrift. Others, including many Nisei, resented being asked to renounce loyalty to an emperor to whom they never paid obeisance in the first place. In response to concerted resistance by Issei, question twenty-eight was revised to erase any reference to the Emperor and read only "Will you swear to abide by the laws of the United States and to take no action which would in any way interfere with the war effort of the United States." A copy of that revision is also present in this collection.

Also present here are a genuine application for leave clearance which asks fairly straightforward questions about intentions and plans as well as two newspaper clippings from consecutive October 1943 editions of a Washington County, Arkansas newspaper (the location of the Rowher internment camp). The articles are both written by F.S. Root, who spent several days in Rowher examining it from the inside. His articles describe the layout and organization of the camp and lament the poor conditions suffered by inmates, but are primarily propaganda in their favor. Root extols the virtues of self- government in the camps and the bravery and ingenuity of the inmates, who are described as making the best of a bad situation. The incidental newspaper content aound the clipped articles include advertisements for war bonds and local businesses, as well as college football scores for the 1943-44 season and a short article describing the return of British prisoners of war to the UK. The entire collection is enclosed in an official War Department envelope, addressed by stamp to the "Director of Extension Course" at the School of Aviation Medicine at Brooks Field. A fine collection of extremely significant documents in pristine condition. Cherston Lyon, "Loyalty Questionnaire."
Offered by William Reese Company.
Psalmi Davidis, vulgata editione
by (BIBLE: OLD TESTAMENT; PSALMS; LATIN). GENEBRARD, GILBERT (ED.)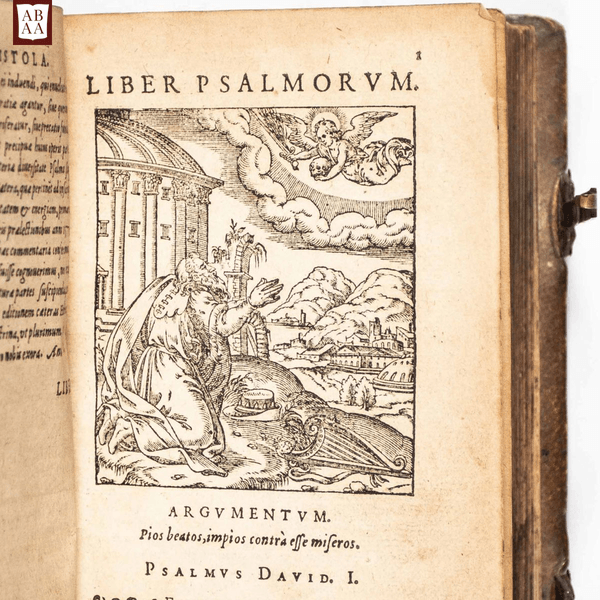 Paris: Pierre l'Huillier, 1582. Second (known) edition. Octavo. Woodcut printer's device at title-page; large woodcut illustration at first page of main text; lettrines and ornaments throughout. Contemporary blind-stamped pigskin over wooden boards with beveled edges. Brass claps and catches intact. Binding soiled and worn at extremities. Text lightly to moderately embrowned throughout. A good, crisp copy.

Second known edition, with the editor's copious commentary (which draws significantly from Jewish sources), including a preface to pope Gregory XIII, and an added dedicatory epistle to Jean-Baptiste du Chastel, bishop of Rimini, each dated 1 February 1582. (The prior edition of 1581 contained only the preface to Gregory, dated 1 February 1581.)

Gilbert Génébrard (1537-1591) studied Hebrew under the proselyte Abraham of Lunel (Caesar Braneusius), and was later a pupil of the celebrated Hebraist Jean Mercier in Paris, where he became 'professeur royal' in 1569. Génébrard was an extremely versatile scholar who published many works. His proficiency in Rabbinic Hebrew was motivated in part by the desire to reduce the use of Jewish books by Christian biblical scholars, as he believed that they could be a dangerous influence. He translated the travels of Eldad ha-Dani, the poems of David Ibn Yachya, parts of Maimonides' Guide for the Perplexed and his 'Articles of Faith', and the rabbinical world history Seder Olam. "The scope of his works shows Génébrard as a very broadly oriented Hebraist whose Hebrew literacy was comparable to that of Sebastian Münster" (Hebraica Veritas Catalogue, p.58).

Provenance: Entry of a Jesuit college, dated 1693, at title; printed book plate of the Chapitre de St. André de Chartres at front endleaf; printed book plate of Régis Bayle "Consul de... le Roi des Belges"

No copies are known of a putative 1577 first edition which was noted in any early listing of Génébrard's works (see Schwarzfuchs). Adams B-1473. Schwarzfuchs, Le Livre hébreu à Paris au xvie siècle, 380. Cf. Smitskamp 611, no. 150 (ed. Plantin, 1592): In the preface to the work, first published in 1577... Genebrardus notably rejects the divine origin of vowel points... and ascribes the to the Masoretes.
Offered by Eric Chaim Kline Bookseller.
The Lord of The Rings Trilogy: The Fellowship of the Ring, The Two Towers, The Return of the King.
by J.R.R. Tolkien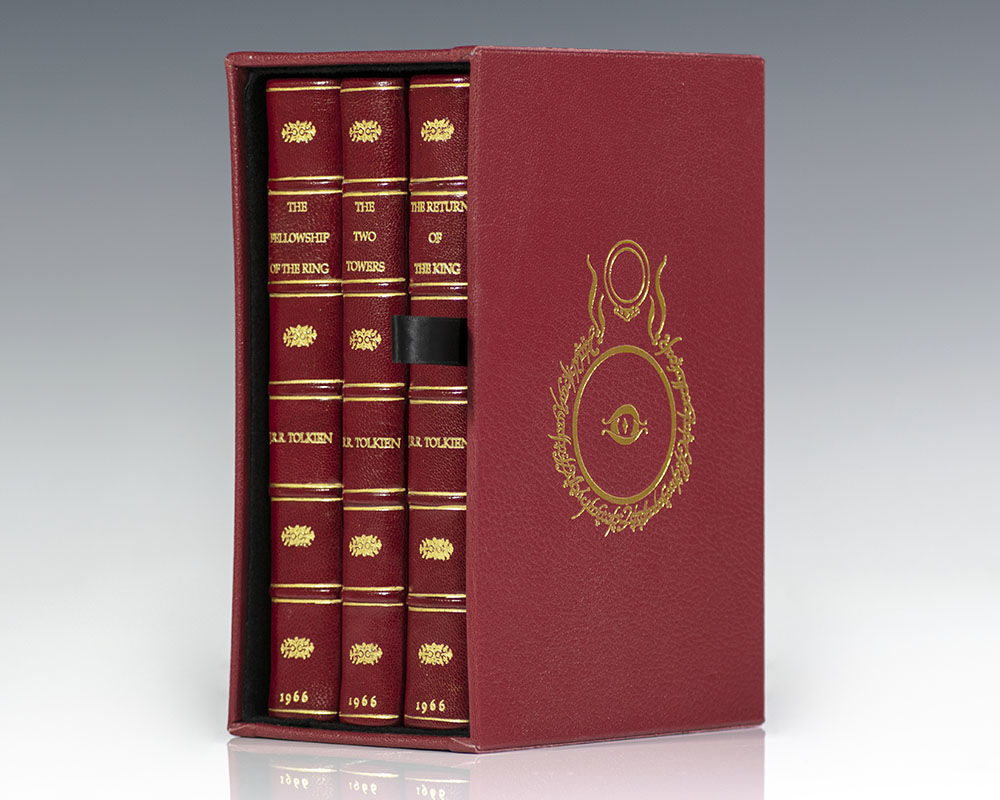 London: George Allen and Unwin, 1966. Finely bound set of each title comprising the The Lord of the Rings Trilogy. Octavo, 3 volumes, bound in full red morocco, gilt titles and tooling to the spine, front panels, folding maps. In fine condition. Housed in a custom slipcase. The first printing of the second, revised, edition (with "Second Edition 1966" on the copyright page with no further printings listed). An exceptional set. The Lord of the Rings began as a sequel to Tolkien's 1937 children's fantasy novel The Hobbit, but eventually developed into a much larger work. It was written in stages between 1937 and 1949, much of it during World War II in letters to his son, "and finally, having polished it to his own satisfaction, published it as a trilogy from 1954 to 1955, a volume at a time, impatiently awaited by a growing audience. It is considered one of this century's lasting contributions to that borderland of literature between youth and age. It seems destined to become this century's contribution to that select list of books which continue through the ages to be read by children and adults with almost equal pleasure." (Eyre, 134-35). It has went on to become the third best selling novel of all-time with 150 million copies sold.
Offered by Raptis Rare Books.
by OLIVER, MARY

New York: The Penguin Press, 2013. First Edition. Fine/Near Fine. First edition, first printing. Signed by Mary Oliver on the title page. Bound in publisher's original beige cloth with title in blind on the upper cover and stamped in red on the spine. Fine in a Near Fine unclipped dust jacket with slight spine sunning and light shelf wear.
Offered by Burnside Rare Books.
Pinocchio. Al Campo dei Miracoli by C. Collodi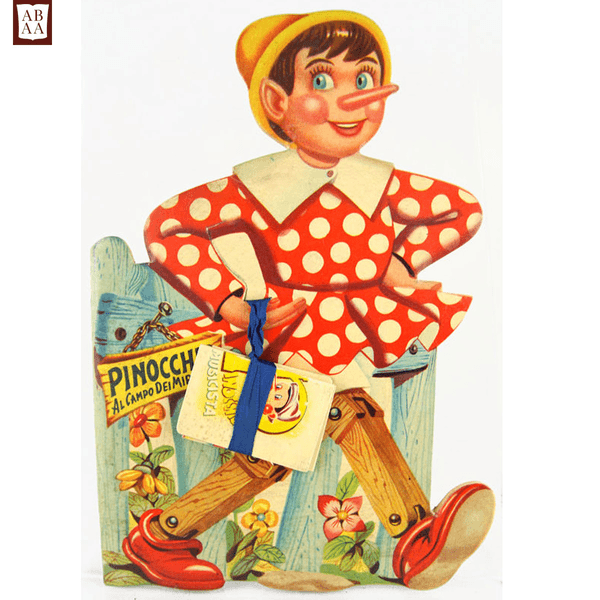 Milan: Editrice Vecchi, 1950. Corbella, F.. Octavo. (12)pp. Color illustrations throughout depict the story of Pinnochio. The narrative is told in Italian verse at the bottom of each page. A shape-book, bound in pictorial and lively wrappers cut in the silhouette of Pinocchio, who carries a three-dimensional toy book. This gimmick was the hallmark of Editrice Vecchi's "Piccolo Fiore" series. Mild exterior soiling, else fine. A bright sliver of midcentury Italian children's publishing.
Offered by Bromer Booksellers.
Sinning in Hollywood: Los Angeles and the Beaches (First Edition)
by BOB HOUSTON (AUTHOR); FRITZ WILLIS (ILLUSTRATOR)

Hollywood: Marcel Rodd, 1943. First Edition. First Edition. A racy World War II era serviceman's guide to Hollywood and Los Angeles tourism and nightlife, illustrated by famed pin-up artist Fritz Willis, with the rear wrapper in post-card format for mailing. Very Good plus in side-stapled illustrated card wrappers. Light toning overall and a small bump to the top corner of the front wrapper and the first twelve pages, and faint creasing overall, with a contemporary 35¢ stamped label on the front wrapper.
Offered by Royal Books.
Antarctic Days. Sketches of the Homely Side of Polar Life by Two of Shackleton's Men: Introduced by Sir Ernest Shackleton.
by SHACKLETON, ERNEST; JAMES MURRAY AND GEORGE MARSTON

London: Andrew Melrose, 1913. Limited edition de luxe of this account of the 1907-09 Nimrod Expedition under Shackleton. number 181 of 280 copies signed on the recto of the limitation leaf by E.H. Shackleton, James Murray and George Marston. Octavo, original blue cloth with gilt titles to the spine and front panel with a mounted color illustration, top edge gilt, 4 mounted color plates after watercolors by C. Day, 34 photo illustrations on 28 plates. In near fine condition with a light rubbing, with the original dust jacket lacking the spine. A very nice example, as most copies have been rebound and we have never seen another example in the original dust jacket. Introduction by Sir Ernest Shackleton. "For the first time an unofficial, and therefore more human document, is presented to the public .. I would advise anyone who wants to get to the kernel of the life of a Polar explorer to read the book" (Ernest Shackleton). "Very scarce...a fine complement to the two giants of the Antarctic bibliography also emanating from Shackleton's 1907-09 expedition, Aurora Australis and The Heart of the Antarctic, and one of the most sought-after Antarctic titles" (Rosove). Written with a good deal of jocularity, it gives us a feeling for the personal side of Shackleton's Nimrod expedition. [Spence 830; Taurus Collection 61; Rosove 236]
Offered by Raptis Rare Books.
Letters written during a short residence in Sweden, Norway, and Denmark
by WOLLSTONECRAFT, MARY

London: J. Johnson, 1796. First edition. Bound to style in half calf over marbled boards, with morocco and gilt to spine. Measuring 125 x 205 mm (pages) and collating: [4], 262, [4, appendix and notes], [2, adverts]: complete, including the advertisements listing Wollstonecraft's books, the first known bibliography of her work. Discrete blindstamps to the headers of the first two leaves; contemporary ownership marks to the title page not affecting text. Some creasing and one small closed tear to the fore-edge of the title page; some light foxing to the lower corners of 247-250, and a small, closed tear to the top edge of the Notes leaf. In all, a tight, square copy that is also internally pleasing. Wollstonecraft published Letters only four years after her groundbreaking feminist manifesto Vindication of the Rights of Woman, making hers the first published account in English of a woman travelling for business.

When a Norwegian ship's captain stole valuable cargo from Gilbert Imlay's ship in 1794, the Englishman reached out to his lover, Mary Wollstonecraft, requesting that she travel there as his proxy to obtain compensation. A new mother with a baby in tow, Wollstonecraft nevertheless accepted the charge; and she not only tackled the task set for her by Imlay, she also spent four months traveling to remote destinations, meeting and bargaining with officials, studying local customs, and exploring exotic landscapes. The resulting travel narrative broke new ground at its publication. Wollstonecraft already had become a founder of a feminist movement with her Vindication of the Rights of Woman; and with Letters, the first English-language account of a woman business traveler, she put principles of female independence into action. Her adventurous spirit combined with her command over language "found an enthusiastic public, not least among young poets. The wording of the descriptions of the waterfalls she visited...played a part in inspiring Coleridge's description of the sacred river in Xanadu; and the theme of the book set a fashion for questing, romantic journeys. Byron, Wordsworth, Shelley, and even Mary's as yet unborn daughter all read and followed in Mary Wollstonecraft's footsteps" (Tomalin). A captivating narrative shaped by an unmistakable voice, Mary's husband William Godwin would later proclaim "If there was a book calculated to make a man in love with its author, this appears to me to be the book" (Memoirs). A pleasing copy of an important work, containing the oft-missing publisher's adverts which comprise the first bibliography of Wollstonecraft.
Offered by Whitmore Rare Books.
by Edmond Rostand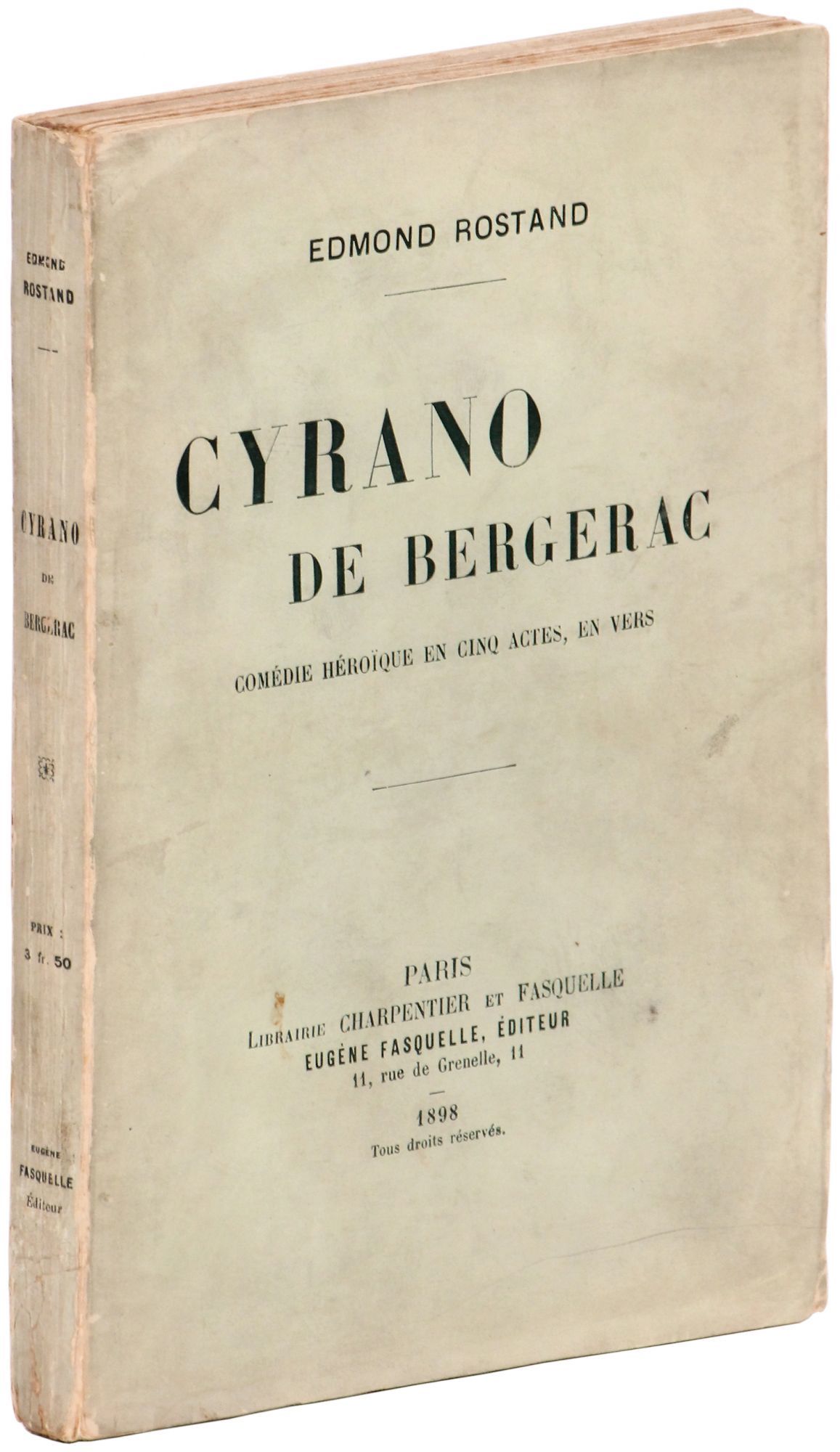 Paris: Librairie Charpentier et Fasquelle, 1898. Softcover. Near Fine. First edition. Original printed pale green wrappers. A bit smudged and soiled on the wrappers, else near fine. Housed in a chemise and quarter morocco slipcase. The classic French play about the large nosed Cyrano obliged to help another more handsome man woo the beautiful Roxanne who Cyrano already loves. Basis for several popular films including the 1950 production starring Jose Ferrer, winner of the 1950 Oscar for the Best Actor.
Offered by Between the Covers Rare Books.
by Toni Morrison
1974. First. hardcover. fine/fine. 8vo, orange cloth, pictorial d.w. N.Y.: Knopf, 1974. First Edition. Morrison's second novel. A beautiful copy.
Offered by Argosy Book Store.
by Simone de Beauvoir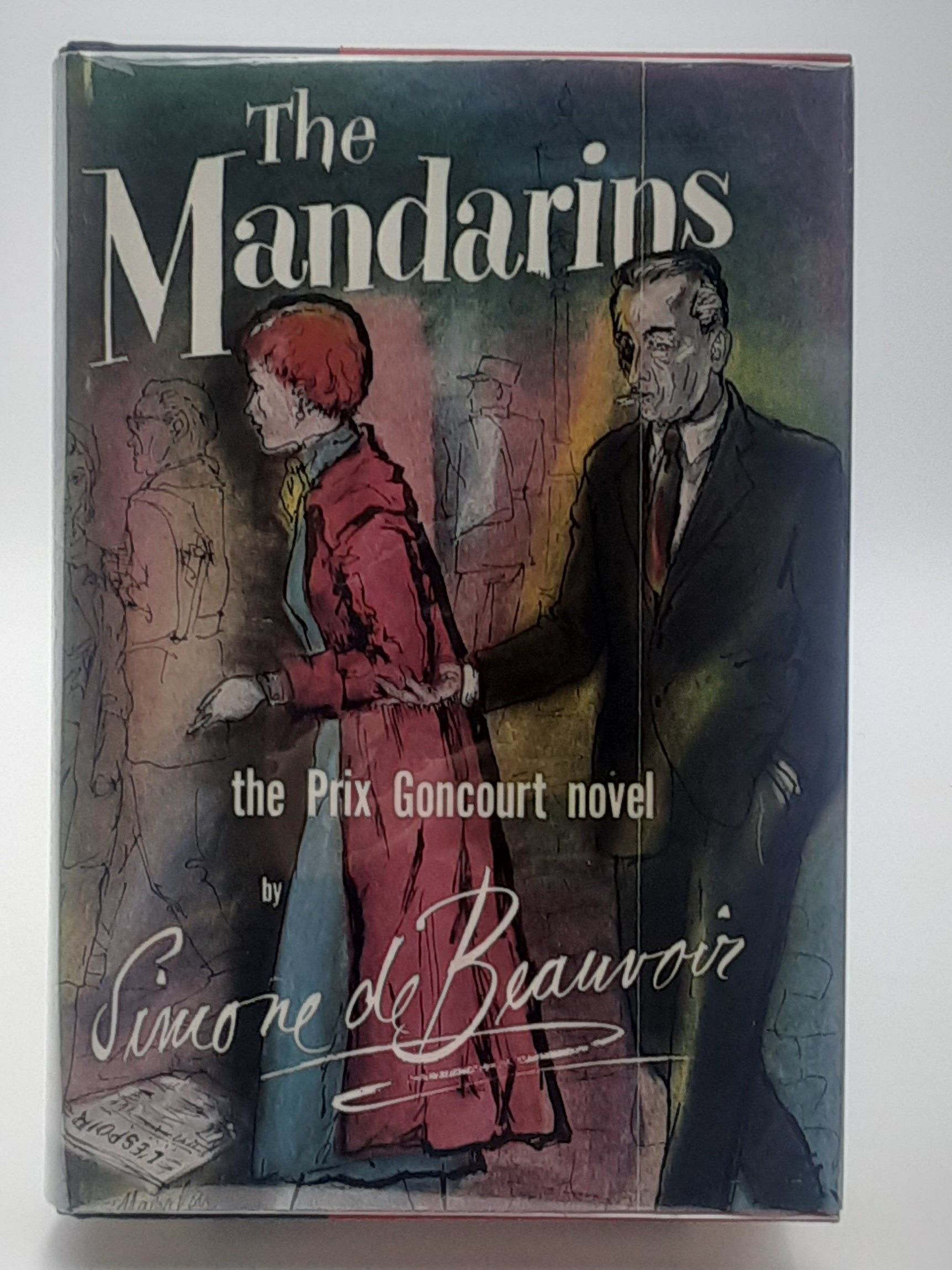 Cleveland.: The World Publishing Comapny., 1956. Limited edition 500 signed copies of which 325 were for private distribution.. Quarter back cloth over red cloth boards, white spine title gilt decorations, top edge stained black.. Very good, spine heel bumped, bookplate to pastedown, otherwise fine in a very good dust jacket with three vertical creases and light sunning to spine. $6.00 price on dust jacket flap. In a non-original slipcase with sunned margins.. 24x16 cm.. Signed by the author on the limitation page. weight: 2.1 lb.
Offered by Lee Johnson's Zepher Books.
by RAWLINGS, MARJORIE; WYETH, N.C.

New York: Charles Scribner's Sons, 1939. Fine. Deluxe signed limited edition, one of only 750 copies signed by both Wyeth and Rawlings. Two interesting facts have emerged about this edition. First, although 750 copies were printed, only 520 copies were actually bound and sent out with the binding, chemise and slip case of this version. The remaining 250 copies were bound in dark blue cloth with a darker blue slipcase and were distributed in the early 1950s. Secondly, according to letters from Rawlings to her editor, as the limited edition sheets were being printed she discovered that there was a line missing on page 196 (between lines 5 and 6). A new signature with the correction was inserted but not before some sheets were distributed. This copy has the corrected pages. (We also have seen a copy of the later binding with the earlier mis-printed sheets so there is no rhyme or reason as to how they managed this error). Wyeth reportedly traveled to Cross Creek, Rawlings' home, before beginning the artwork, in order to capture the essence of the area. Very scarce. 9.25'' x 7''. Original bluish-green cloth. Top edge gilt, fore-edge uncut. In matching blue paper chemise with leather label and publisher's blue slip case. Illustrated by Wyeth with pictorial endpapers, 14 full page color illustrations, title page decoration, plus 2 special charcoal and wash full page illustrations done for this limited edition. Also included is a facsimile of a 2 page letter by Wyeth discussing the book (not present in the trade edition). x, 400 pages. Case slightly rubbed on edges, else sound; book beautiful.
Offered by Type Punch Matrix.
by Louise Erdrich
Berkeley: Black Oak Books / West Coast Print Center, 1986. First Edition. Broadside, with text and illustrations printed in brown and purple on white stock, measuring 7 7/8" x 16". Faint crease at upper right corner smoothed-out, else very Near Fine. Broadside poem which first appeared in Erdrich's collection Jacklight, published as a Christmas & Hannukah gift by Black Oak Books.
Offered by Lorne Bair Rare Books.
by Joanna Russ
[London]: Macdonald Science Fiction, 1969. Octavo, boards. First British (and first hardcover) edition. The author's first book. 1968 Nebula nominee. Anatomy of Wonder (2004) II-936. Survey of Science Fiction Literature IV, pp. 1678-81. A fine copy in nearly fine dust jacket with touch of dust soiling and foxing to rear panel, mainly along rear flap fold.
Offered by L.W. Currey.
Nos Souvenirs de Kil-Bouroun Pendant l'Hiver Passé Dans le Liman du Dnieper, 1855-1856
by PARIS, (FRANÇOIS-EDMOND)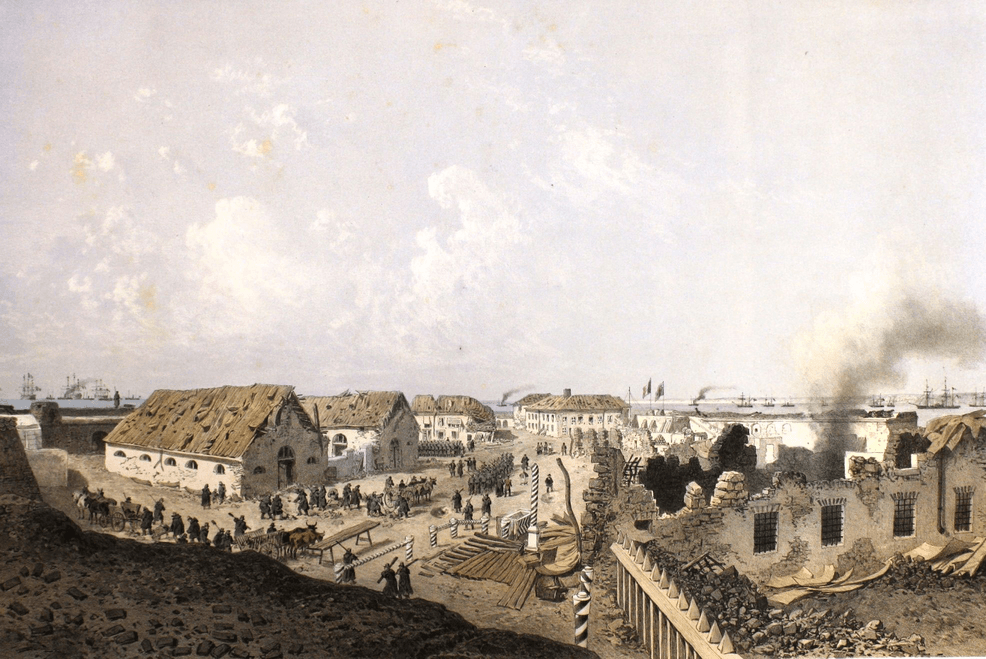 A beautiful and rare album comprising title page, a map showing the location of the naval battle of Kil-Bouroun (Kinburn), and 15 chromolithographic plates depicting mostly maritime scenes after the battle along the ice-bound Dnieper River, including inside the fort, disembarking onto the ice, and ruined fortifications, lithographed and colored by Eugene Ciceri and Adolphe Bayot, the ships drawn by Antoine Léon Morel-Fatio, after drawings by Paris. Some details appear to be hand-colored. Some scattered foxing, small stain to inside front cover, a few small tears along binding, spine very slightly shaken. Folio. Full leather, raised spine. Paris (Arthus-Bertrand/Becquet Freres) n.d. (circa 1856). The Battle of Kil-Bouroun (Kinburn) took place during the final phase of the Crimean War, on October 17, 1855, at the tip of the peninsula of Kinburn along the Dnieper River in modern-day Ukraine. During this naval battle, the British and French forces destroyed the Russian navy, having attacked them with a fleet of ironclad ships. The decisive battle helped to signify the decline of the traditional wooden warship. Very scarce; as of February 2020, WorldCat locates only two holdings in North America of this suite.
Offered by Bernett Penka Rare Books.
Book of Hours illuminated in Ghent
Book of Hours Illuminated on Vellum with Four Full-Page Miniatures and Ten Smaller Miniatures [BOOK OF HOURS]. ANONYMOUS GHENT ARTIST. Book of Hours.[In Latin]. [Ghent, c.1470s-1480s]. Illuminated manuscript on vellum. Illuminated in Ghent in the 1470s-1480s, bearing the stylistic features of works painted by the great illuminators active in the city such as the Vienna Master Mary of Burgundy. According to Christie's apparently textually complete but likely lacking one or two full-page miniatures. (170 x 115mm). ii (paper) +110 + ii (vellum). With modern pencil foliation. Text in 15 lines (82 x 52mm). With numerous rubrics in red, and one-line initials heightened in gold, blue and red. Many two-line initials in gold, on pink and blue grounds throughout. One four-line illuminated initial with partial border of acanthus and hairline tendrils with gold leaves, 7 six-line initials in gold leading to partial borders, 6 seven-line initials on gold grounds. Initials and text bordered in gild within full borders also featuring fruits, flowers, birds, animals and grotesques. Four of these facing four full-page miniatures within full borders. 10 additional small miniatures with partial borders. Seventeenth-century full calf. Boards and spine ruled in gilt. Boards rubbed and worn. Hinges split. Some tape repair to back board. Some occasional marginal staining or small holes. Lower margin of leaf 79 with some repair, not affecting illumination. A minor amount of light rubbing to borders and miniatures. Overall a beautiful example of illumination and miniatures. With colors extremely bright and gold exceptionally brilliant, [From Christie's: "Provenance: (1) The liturgical use is generic, for Rome, while the style of decoration and the calendar suggest an origin in Ghent: the latter features Sts Amalberga (10 July; in red) and Macarius (9 May; the elevation of his relics in Ghent). (2) An early owner was presumably responsible for the pilgrim stamps added to f.1, traces of which still remain. (3) Sothebyís, 10 July 1968, lot 300. (3) Christieís, 16 July 1969, lot 144. (4) Christieís Paris, 29 November 2011, lot 121. Content: Calendar ff.1-6; Hours of the Cross ff.7-9 (presumably lacking opening miniature); Hours of the Holy Spirit ff.11-13v (presumably lacking opening miniature); Mass of the Virgin ff.14-19v; Gospel extracts ff.20-25; Memorials, opening with St John the Baptist ff.25v-27v; Obsecro te ff.28-31v; O intemerata ff.31v-34; Office of the Virgin, use of Rome ff.35; Penitential Psalms and Litany ff.80-94v; Short Office of the Dead ff.96-110. Illumination: The rather sparse borders of blue and gold acanthus sprays and flowers on plain vellum with birds or grotesques at mid-height were popularised in Ghent in the 1470s: they are very close to the borders painted in the Ordonnance du premier Ècuyer copied in by Nicholas Spierinc for Charles the Bold in 1469 (Vienna, ÷NB, Cod. s. n. 2616), which reappear in the Hours of Engelbert of Nassau (Oxford, Bodleian Library, Ms Douce 219ñ220) illuminated in Ghent on the 1470s by the Master of Mary of Burgundy. The miniatures, with their realistic scaling of the figures to their settings, must originate in the rich pattern pool fed by compositions from the great illuminators active in Ghent from the 1470s onwards such as the Master of Mary of Burgundy and Lieven van Lathem. The Funeral Mass miniature (f.95v), for example, is a simplified version of a composition that appears in two Books of Hours painted in Ghent in the 1470s or 1480s: one held in Oxford (Bodleian Library, Gough Liturg. 15, f.94) and another in the BibliothËque de l'Arsenal (ms 638, f.75). The subjects of the four full-page miniature are as follows: Pentecost f.10v; Virgin and Child f.34v; David in Prayer f.79v; Funeral Mass f.95v. The subjects of the small miniatures are as follows: St John f.20, St Luke f.21; St Matthew f.22v; St Mark f.24; St John the Baptist f.25v; St Andrew f.26; St Laurence f.26v; St Barbara f.27; St Katharine f.27v; Deposition f.28. Portions of description taken from Christie's London.
Offered by Heritage Book Shop.
The Odyssey" (of a Prisoner). [Vernacular "Illuminated" Manuscript / Brass Binding]
by [UNNAMED RUSSIAN / UKRAINIAN PRISONER]
Luhansk, Ukraine, 1970. Large 4to. (310 x 260 mm / 12" h x 10" w). 64 pp. of thick cardboard, of which 28 are completely filled with artwork, and the remaining 36 pages are blank. Elaborate vernacular brass binding a la repousse, the front cover bearing a soldier (Odysseus) with his lady (Penelope) within an arch, in the background a castle and a seascape; rear cover (likewise a la repousse) depicting a shield rendered in the classical Greek style, original orange velvet spine (small tears at the bottom of inner hinges). WITH: a two-page birthday card with tassel, pasted on the front cover is a small (3 x 2 cm) photograph, presumably of the artist. Preserved in a cloth protective case. AN AMAZING "ILLUMINATED" MANUSCRIPT OF HIGH QUALITY, BEING A UKRAINIAN PRISONER'S OWN BOOK OF THE "ODYSSEY" WHICH HE NOT ONLY ILLUSTRATED BUT BOUND IN BRASS "A LA REPOUSSE."
The underlying themes of the "Odyssey" are CONQUEST and RETURNING HOME, relately directly to the circumstances of the prisoner-artist who created the present manuscript. It remains a visually stunning display of a prisoner's imaginative "Journey Home" under a repressive, totalitarian regime.
Purchased by a Seattle bookseller from the son of the artist / prisoner, we have been informed that the manuscript was created in the confines of a correctional labor facility in the Luhansk (Voroshilovgrad) region of the Ukraine which is presently engaged in fierce combat with Russian troops. Working mostly in pen and ink, colored pencils, and opaque watercolors, the prisoner tells the story of his personal "Odyssey" of his imagination. The manuscript begins with what appears to be a self-portrait of a shakled man behind bars; in the background is a fully rigged sailing ship, seemingly dashed upon great rocks; above him is a scroll, a quill-pen, and a candle. Next is a scene of a stormy ocean tragedy: the same man is clinging to a broken mast which is being engulfed by waves, below him are skulls and creatures of the deep. The following illustration is of a curious forest scene, in which four scantily-clad and female soldiers (or prison guards?) gaze into the distance, their assault rifles carelessly stacked on the ground. The spectacular title-page has a frontispiece of two buxom maidens (apparently water nymphs) likewise scantily clad. The title-page reads: "Adventures with Odysseus. This story came from the distant past, right in the midst of the Trojan War. The Greeks, being superior in numbers, besieged Troy, the capital of the Trojan Kingdom. But the walls of Troy proved strong and tall. Trojans, too, remained stoical -- the seige of the city failed."
This scene initiates the Odyssey cycle: Greeks storm Troy with a hooked ladder, in the distance a vast array of soldiers' tents, already two soldiers have fallen; more battles ensue; there is a charming scene of Penelope and Telemachus (as a child) on a rocky shore at sunset; Odysseus is intentionally tied to the mast of his ship in order to hear the Sirens' songs, while his crew reels in terror at the sight of the bones on the shore; the men come upon the mouth of the cave of the Cyclops, and the bones that are strewn about; next the colossal Cyclops Polyphemus removes the great stone from the cave and enters, crushing an unlucky soldier with his foot; the Cyclops becomes drunk with wine provided by Odysseus; the crew escapes to the ship; Odysseus encounters the witch-goddess Circe and they make love; he is tempted by deadly Sirens; he descends into Hades to consult the prophet Tiresias; he arrives at the palace dressed as a beggar and endures abuse and insults from the suitors of his wife Penelope; Odysseus (with his bow) and Telemachus kill the suitors. The final two illustrations are darker than the others, as they were apparently lightly varnished. In the first Odysseus reunites with his Penelope, their slain enemies underfoot; in the second and final illustration, Odysseus beheads Liodes, the sacrificial priest of the suitors. The manuscript is illustrated with 28 such scenes; judging from the number of blank pages, other illustrations were no doubt intended. MUST BE SEEN TO BE FULLY APPRECIATED.
NB: we are grateful to Zhenya Dzhavgova for her kind assistance in the cataloguing of this manuscript.
Offered by Michael Laird Rare Books.
SHADOWS OF FORGOTTEN ANCESTORS [TINI ZABUTYKH PREDKIV] (1965)
by DOVZHENKO FILM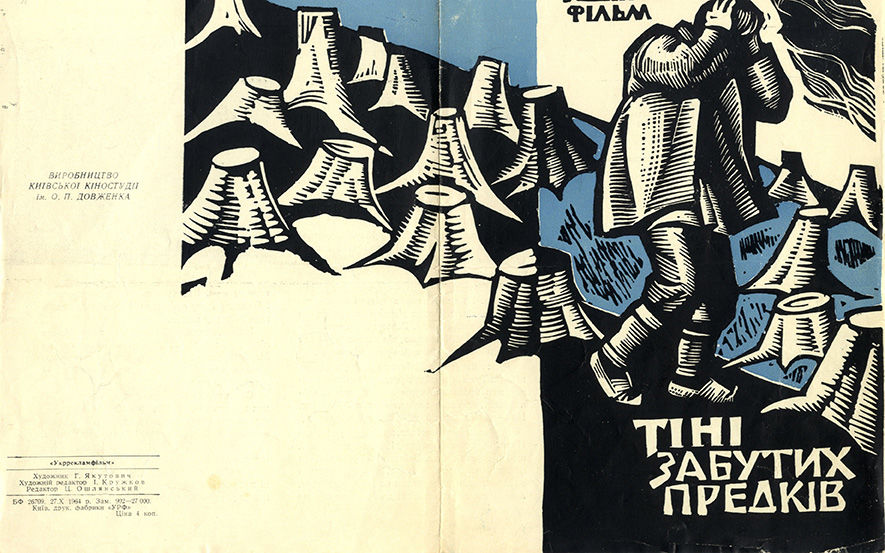 Vintage original 8 x 6" (21 x 15.5 cm.) program, Ukarine. 4 pp., slight creasing at edge of pictorial wrappers, near fine. Ivan Mykolachuk, Larise Kadochnikova, dir: Sergei Parajanov. Extremely scarce original program in Ukrainian (and printed in Kiev) for this Ukrainian film of visionary director Sergei Parajanov. Parajanov's first film in which he fully expressed his remarkable poetic vision.
"One of the 20th century's greatest masters of cinema Sergei Parajanov was born in Georgia to Armenian parents and it was always unlikely that his work would conform to the strict socialist realism that Soviet authorities preferred. After studying film and music, Parajanov became an assistant director at the Dovzhenko studios in Kiev, making his directorial debut in 1954, following that with numerous shorts and features, all of which he subsequently dismissed as 'garbage'.
"However, in 1964 he was able to make Shadows of Forgotten Ancestors (1965), a rhapsodic celebration of Ukrainian folk culture, and the world discovered a startling and idiosyncratic new talent. He followed this up with the even more innovative The Color of Pomegranates (1969) (which explored the art and poetry of his native Armenia in a series of stunningly beautiful tableaux), but by this stage the authorities had had enough, and Parajanov spent most of the 1970s in prison on… charges of 'homosexuality and illegal trafficking in religious icons'. However, with the coming of perestroika, he was able to make two further films before succumbing to cancer in 1990."
Offered by Walter Reuben, Inc.
Rainbow. The Story of a Ukrainian Village Under German Occupation.
by WASSILEWSKA, WANDA [WASILEWSKA]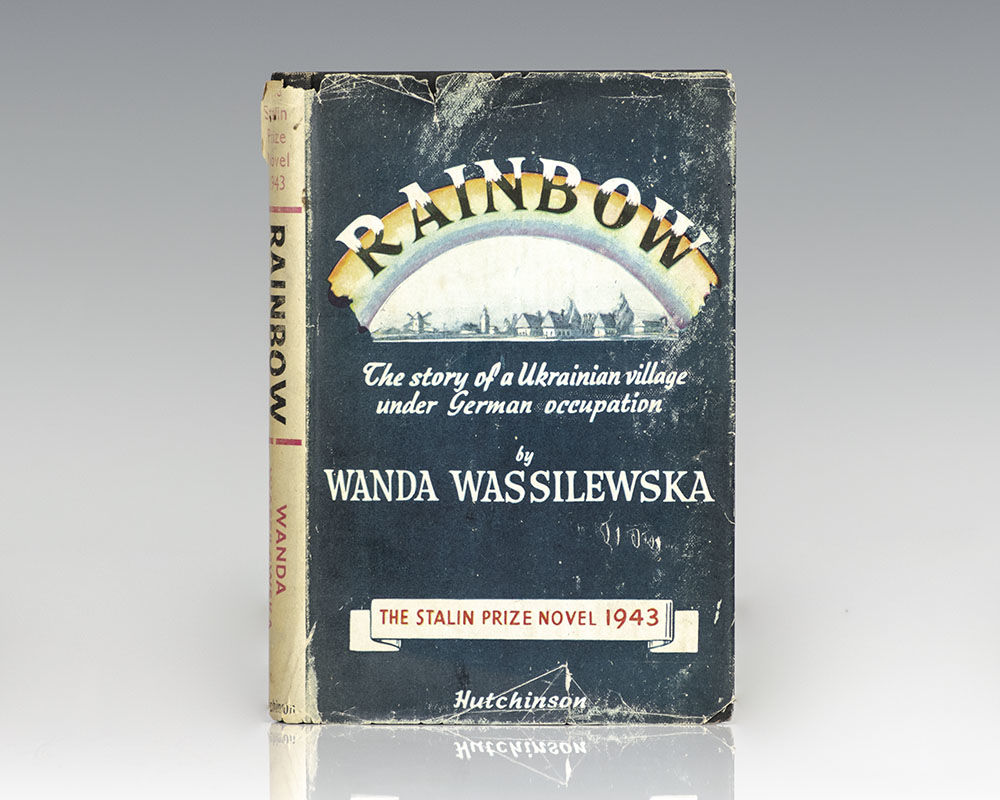 London: Hutchinson & Co, 1945. First edition of this work by Wassilewska. Octavo, original cloth. Boldly signed by the author on the front free endpaper, "Wanda Wassilewska Kiev. XI.63." Near fine in a very good dust jacket with some chips and tears. Translated by Edith Bone. Although not marked in anyway, this is from the library of John and Elaine Steinbeck. Books signed by Wassilewska are rare. Wanda Wassilewska was a Polish and Ukrainian Soviet novelist and journalist and a left-wing political activist who became a devoted communist. She fled the German attack on Warsaw in September 1939 and took up residence in Soviet-occupied Lviv and eventually in the Soviet Union. She was the founder of the Union of Polish Patriots there and played an important role in the creation of the Polish 1st Tadeusz Kosciuszko Infantry Division. The division developed into the Polish People's Army and fought on the Eastern Front during World War II. Wasilewska was a trusted consultant to Joseph Stalin and her influence was essential to the establishment of the Polish Committee of National Liberation in July 1944, and thus to the formation of the Polish People's Republic. It was the basis for the 1944 Soviet war film directed by Mark Donskoy. The film depicts life in a German-occupied village in Ukraine from the viewpoint of the terrorized villagers.
Offered by Raptis Rare Books.
by JANSSON, J.
Amsterdam: Jansson, J.. unbound. Map. Hand colored engraving. Image measures 14.1/2" x 18 3/4". This impressive map of the Black Sea and the Crimean Peninsula with its surrounding regions dates to circa 1650. Covers parts of the Ukraine, Russia, Georgia, Romania and Turkey. The map displayed detailed geographical and topographical features with mountains and forests beautifully rendered. Ships can be seen sailing in the Black Sea. A beautiful title cartouche adorns the right center. Published in Jan Jansson's historical atlas, based on an earlier map by Abraham Ortelius. Jan Jansson was part of a influential family of map publishers from the Netherlands throughout the 17th century and beyond. They were based in Arnhem then in Amsterdam. They were printers, publishers and booksellers. Major publications were under the joint ownership of the Jansson heirs and their printing empire. This is a beautiful example of his work.
Offered by Argosy Book Store.
Wooden Stereoviewer with 8 Stereoview Cards (9 Total Pictures, 5 in Color) [Stereo View]
S.N. Postcard. Very Good. No chips or tears to cards. Some ink or pencil markings on cards, which does not obscure picture. No cracks to wooden stereoviewer, in good working order. Wooden Stereoviewer with 8 Stereoview Cards (9 Total Pictures, 5 in Color). Cards measure 3 1/2 x 7 inches. Handheld wooden stereoviewer has sliding card holder. Card photos include: the American side of Niagara Falls; Old North Church, Salem Street, Boston; the Greenhouse and Reflections, Lincoln Park, Chicago; Temple of Zion, Garden of the Gods, Colorado; The snow-crowned Peak of Mt. Aberdeen, Beehive in Foreground, Laggan, British Columbia, Canada; The Palace of the Vatican, Rome; Eiffel Tower and River Seine, Paris, France; George Street, Sydney, Australia; an Arab woman.
Offered by Yesterday's Muse.
1930s Letter Archive From Young Female Schoolteachers Documents the Birth of the Women's Rights Movement in India

Extensive correspondence collection. 72 letters from 1930-1941, amounting to 214 pages. Majority written by the female school teacher Ruth E. Bergevin to "Rani", a former classmate of Ruth's, who is also finishing school and entering teacher training college. All very unusual in the fact that Ruth, Rani, and their other interlocutors are highly educated women in the midst of further studies or early in their careers a full decade prior to Indian Independence. In 1931, Indian female literacy hovered at just under 3%, making the experiences of these forerunners incredibly rare. The letters are in English except for a few brief passages in Hindi, as English was the primary language of education and commerce prior to Independence.

The 1930s, which this archive comprises, saw the birth of modern Indian feminism. From the start, activists equated India's independence with new freedoms for women. Gandhi played a crucial public role in motivating women to participate in the freedom movement. He saw women as a potential force in the struggle to build a new social & political order. His appeal to the women of india was successful, resulting in approximately 17,000 women volunteers in the Satyagraha movement. At the same time as women's political roles were being re-evaluated in the light of the freedom struggle, the very first women's rights organizations began to form. The All India Women's Conference (AIWC), one of the oldest women's groups in India, was registered in 1930, the same year as the first letter in this archive. It aimed to improve educational efforts for women and children, promote literacy, and address "harmful social customs" affecting women such as child marriage. Despite the dawning political and activist consciousness of Indian women, the barriers to equality were high. As educated, literate women who decided to become school teachers, Ruth and Rani were the forerunners of a new India.

These letters record their thirst for personal and financial independence, as well as their conflicting feelings regarding the traditions that defined their lives and restricted them. Their nexus was the Queen Victoria Girls' High School in Agra, a small city in the rural northern province of Uttar Pradesh, most notable for being the home of the world famous Taj Mahal, a symbol of reverence to a much-loved wife of antiquity and of honor to the traditional woman. In its tall shadow, Ruth and Rani attended high school at "QVHS" before going on to become teachers themselves. Ruth ended up at the Girls High School of the American Presbyterian Mission in Dehra Dun, and many of her letters feature the Girls' High School Letterhead. Dehra Dun is often called the "school capital of India" and the Girls' High School is one of the oldest hubs of female education in the nation. Getting there was no easy task. Female literacy hovered around 3% in 1931, and these young women faced an uphill battle in the quest to master an education. "No letter from you," Ruth writes to Rani, "just more schoolwork which relentlessly follows one all over the place!" The rigor of these early educational institutions is felt by Ruth and Rani, who, though gifted students and educators, are constantly struggling to balance the demands of their schoolwork with that of their homelife. Some of their classmates did not fare as well: "Of course you've heard our H.S. results by now. Poor old Doris went down again for the 3rd time and Maggie for the second. Pretty tough luck for them..." Their demanding school work competed with the social and religious responsibilities of these young women as well. At one point, Ruth writes to Rani "I hope you're not sick, and I'm relieved, I think, to hear from your mother that she discourages your going out to nurse 6 hours a day or night..."

The letters are warm and intimate, testifying to the closeness these women felt in their exceptional circumstances. To be a pioneer is lonely and challenging, but it was equally exciting to live without the strictures that their predecessors suffered: "You have every right to be congratulated," writes one of Rani's girl school friends, now situated at St. John's College in Agra, " [...] I too am glad that I have come to a place now home and where there is nobody who knows me and I have no relatives here." These letters testify as well to the support system created by the written discourse between these young teachers: "I will be writing to you any problem that comes to my mind..." Rani is warned by her friend, who is just settling into a new school district. Despite their fears, and despite their isolation, these women experienced the euphoria of their new learning and new freedoms as well. As Ruth writes to Rani, "Like as Shakespeare says (you don't know him I believe!) I were but little happy if I could tell how much [...] "God! What a day! And a night! And a life!"

Ruth, Rani, and their other friends were witness to an extraordinary moment in history, when the world was changing particularly for women. With an eloquence that testifies to their intellectual hunger, these women are uniquely able to describe these changes and the challenges that came with it. In one memorable passage, Ruth captures perfectly the combination of joy and hardship this quest gifted to her:
"Oh Rami beloved- I am so full I cant write to you- but its with the most satisfying and joyous fulness you ever given me. Thank you, brave dear woman, for your courage and your sacrifice to your promise. I wish I were made differently- were different so that you would not be called upon to do and give and be so much! It hurts me most as much as you I think, dear [...] I love you more freely and purely for our mutual binding and restricting. We shall not forget- and we shall be honest and brave."

A rare archive of letters from an extremely uncommon cross-section of pre-Independence society: the forerunner of the modern educated and independent woman of India.
Offered Max Rambod, Inc.
Promise piece-bones. With four signed fragments of a large, shattered Chinese vase
by ONO, YOKO. GUGGENHEIM MUSEUM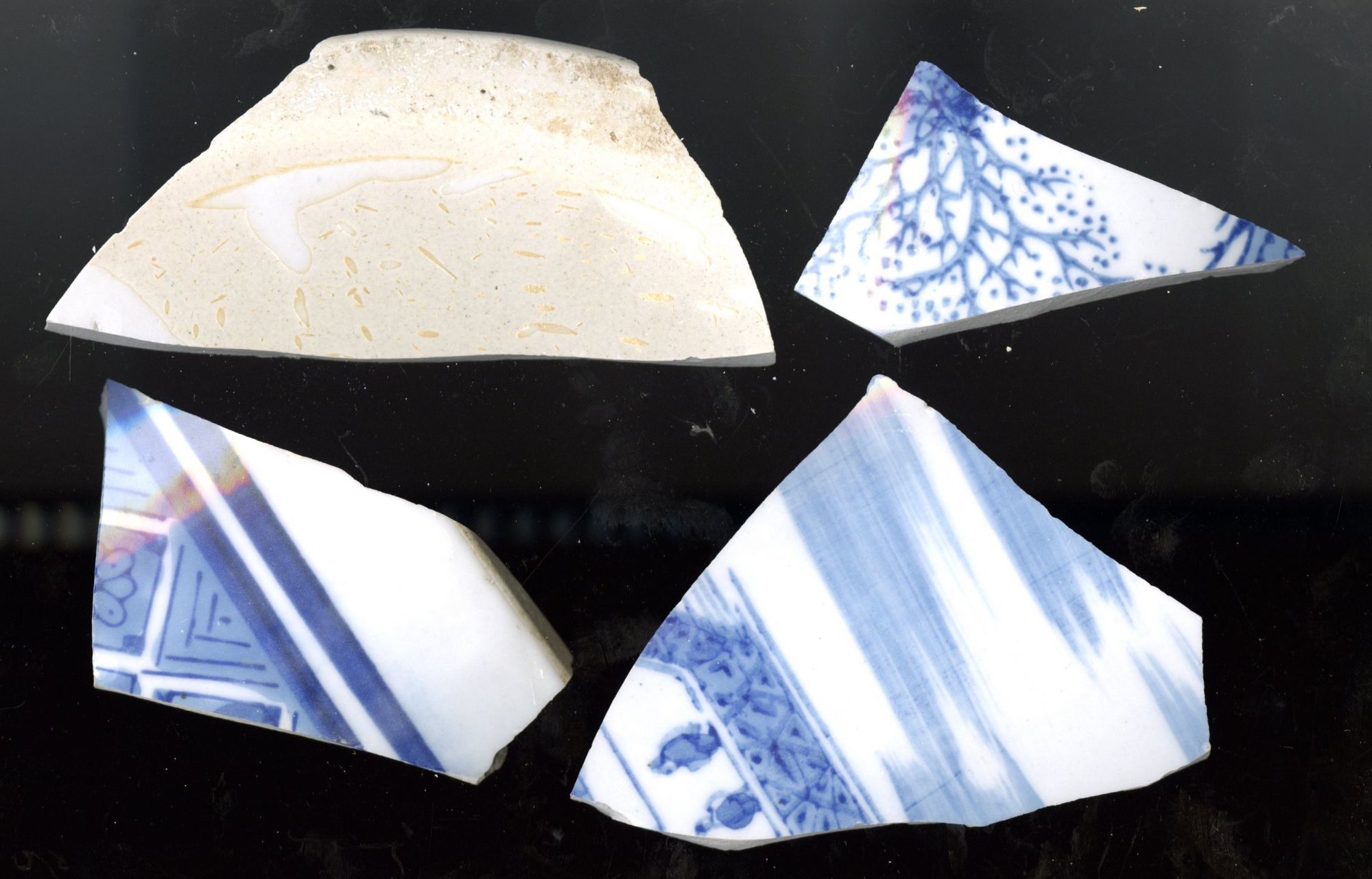 New York: Guggenheim Museum, 2006. This performance concluded "Nam June Paik: a memorial tribute," at the Guggenheim on April 26, 2006. After an introduction by John G. Harnhardt* and presentations by Thomas Krens, Ken Paik Hakuta*, Merce Cunningham, Shigeko Kubota*, Shuya Abe*, Jonas Mekas, Russell Connor*, David A. Ross*, Wulf Herzogenrath*, and Lisa Philips, Michael Wilson described the final event in Artforum Diary as follows: "Finally, after two helpers in head-to-toe black and ninja masks had carried a large canvas of a vase to the front of the stage and unrolled a canvas bag heavy with ceramic fragments, Ono walked on and took a seat. A soundtrack of birdsong faded out and, after a burst of dissonant song, she announced: 'The vase has been broken into 450 pieces. Take one home and promise to think of Nam June.' She took out her knittng (I'm not making this up), and the crowd began to mass around her and claim their (signed) fragments before filtering out into the night." One of those fortunate people was Helene Verin, who gathered four pieces, plus her ticket and a somewhat wrinkled program signed by seven of the eleven participants (indicated in the list above by an asterisk; the signature of Shigeko Kubota, Paik's widow, appears on the front). The vase must have been at least three or four feet tall. The pieces are 8.5 mm thick (5/16-inch). In their largest dimensions they measure as follows, reading clockwise from the upper left: 12.4 x 5.6 cm; 7 x 4.3 cm; 11 x 7.8 cm; 9.4 x 6 cm. The two lefthand pieces appear to be different in shape in the two views because the inner, signed parts display significant curvature.
Offered by Laurence McGilvery.
by JOYCE, JAMES

New York: B.W. Huebsch, 1916. First American edition, English sheets. 278 pp. 8vo. Original blue-green cloth stamped in green. Fading to spine, slight remnant of bookplate to front pastedown, otherwise near fine. First American edition, English sheets. 278 pp. 8vo. First American edition, from English sheets. The first American edition of Joyce's seminal short story collection, one of 504 copies bound up from sets of the sheets of the English edition, which appeared in 1914.
Offered by James Cummins, Bookseller.
Walden; Or, Life in the Woods (1854); with a manuscript leaf from Thoreau's memoirs bound in The Writings of Henry David Thoreau (1906)
by THOREAU, HENRY DAVID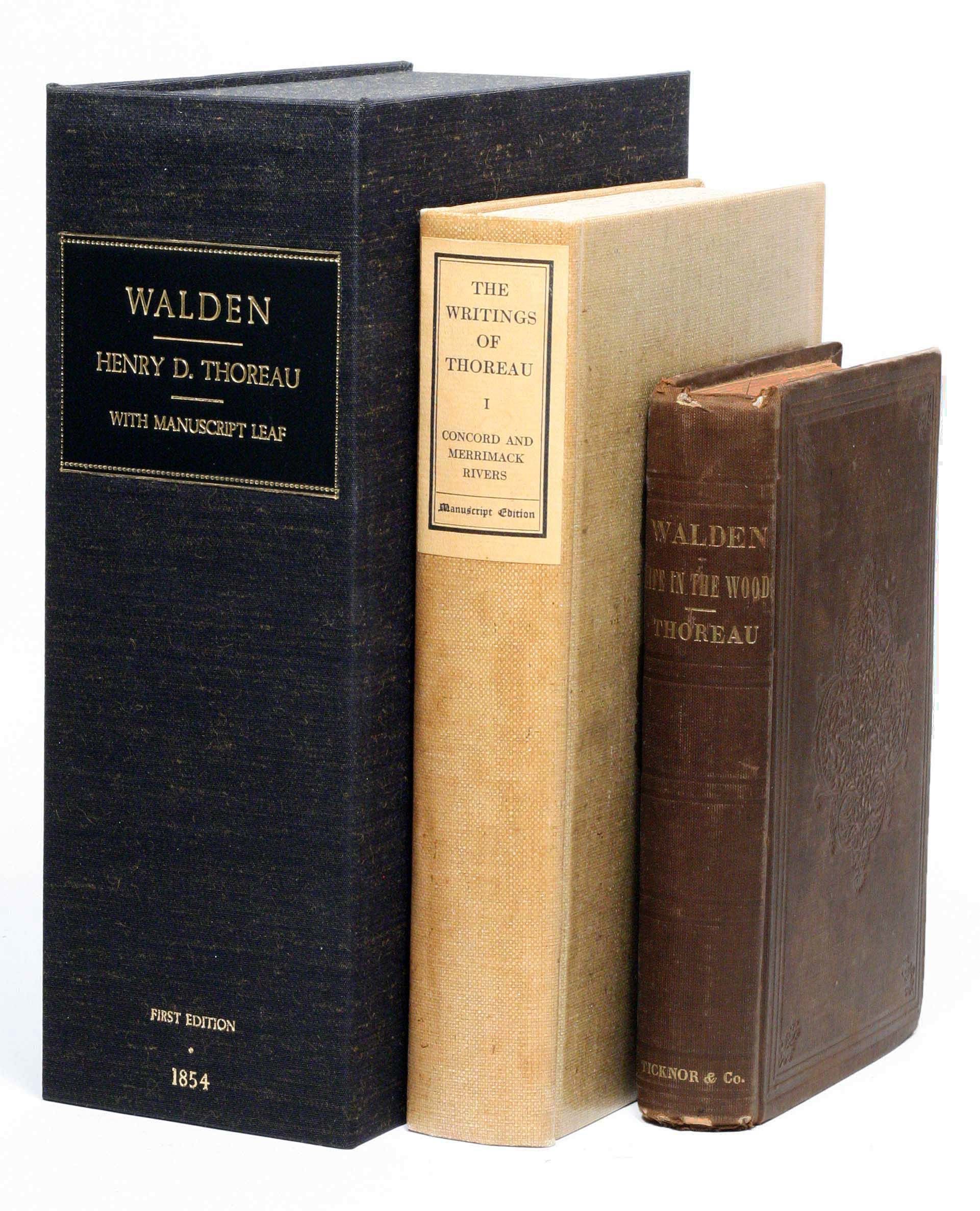 Boston; Boston and New York: Ticknor & Fields; Houghton Mifflin and Company, 1906. First edition. Original cloth. Very Good. FIRST EDITION OF A SEMINAL WORK OF AMERICAN LITERATURE WITH MANUSCRIPT LEAF FROM THOREAU'S MEMOIRS. First published in a run of two-thousand copies in Thoreau's native Massachusetts, Walden; Or, Life in the Woods (1854) synthesises the thematic core of the Transcendentalist movement: a simple life with immediate connection to the natural world. During the second quarter of the nineteenth century, Thoreau cloistered himself in a cabin built by himself within the acreage of Ralph Waldo Emerson's woodland in Concord, Massachusetts. From this isolated sojourn emerged Thoreau's most prolific work, which encapsulates his ideas on self-reliance and humankind's relationship with nature. "If a man does not keep pace with his companions, perhaps it is because he hears a different drummer," writes Thoreau, continuing, "Let him step to the music which he hears, however measured or far away." (Walden, p. 348).

At the turn of the century and following the author's death in 1862, Thoreau's collected works were published in twenty volumes by Houghton Mifflin. The project including a limited run of highly sought-after Manuscript Editions-which contained a leaf from Thoreau's manuscripts mounted and bound into the first volume of each set. The present copy is one such first volume, and its leaf constitutes an excerpt in Thoreau's hand from his posthumously-published 1866 memoir A Yankee in Canada. The work details his travels in Montreal and the present passage, from the chapter "The Walls of Quebec", describes his encounter with a Scots emigré in Quebec as they walk from a barrack along the famous walls of the city. A Yankee in Canada documented the only excursion Thoreau made outside of the United States, with this particular passage featuring a conversation with an individual he meets there, thus providing a thematic counterpoint to the hermitic life recorded in Walden-as attested by the timeless line "I want the flower and fruit of a man" (Walden, p. 83).

Another insight offered by this unique holograph of A Yankee in Canada concerns how Thoreau modulates his celebrated style natural observation to a mode of recounting human interaction. "Thus being naturally drawn together", he pens while recalling how he meets the Scots-Canadian, whereas the authorised editions of the work read, "being thus mutually drawn together" (A Yankee in Canada, p. 75). The alteration is slight, and whether it is an authorial emendation or one from an editor is uncertain. But, of the two word, "naturally" better reflects Thoreau's sensibilities towards the certain idées fixes which inspired much of his literary engagement with the Transcendental movement: environmentalism and natural history. Yet, with "mutually" Thoreau perhaps affords a closer, more sympathetic bond to the stranger in contrast to the relationships he forages with the environment, recognising in a fellow human motivations better described as mutual than natural.
Offered by Manhattan Rare Book Company.
Sectional Aeronautical Chart of the Grand Canyon
by U. S. COAST AND GEODETIC SURVEY
Washington, D. C.: U. S. Coast and Geodetic Survey. Good with no dust jacket. 1957. Thirtieth Edition. Map. Light toning to some folds; lower right quadrant sunfaded and lightly soiled; else clean. Sectional aeronautical chart of the Grand Canyon; 30th edition published 1957 by the U. S. Coast and Geodetic Survey under Authority of the Secretary of Commerce.
Offered by Back of Beyond Books.
VII. Olympische Winterspiele 1956
by HUHN, KLAUS (TEXT); HANS TAEGE (CAPTIONS BY); GERHARDT HEISS (ILLUSTRATIONS BY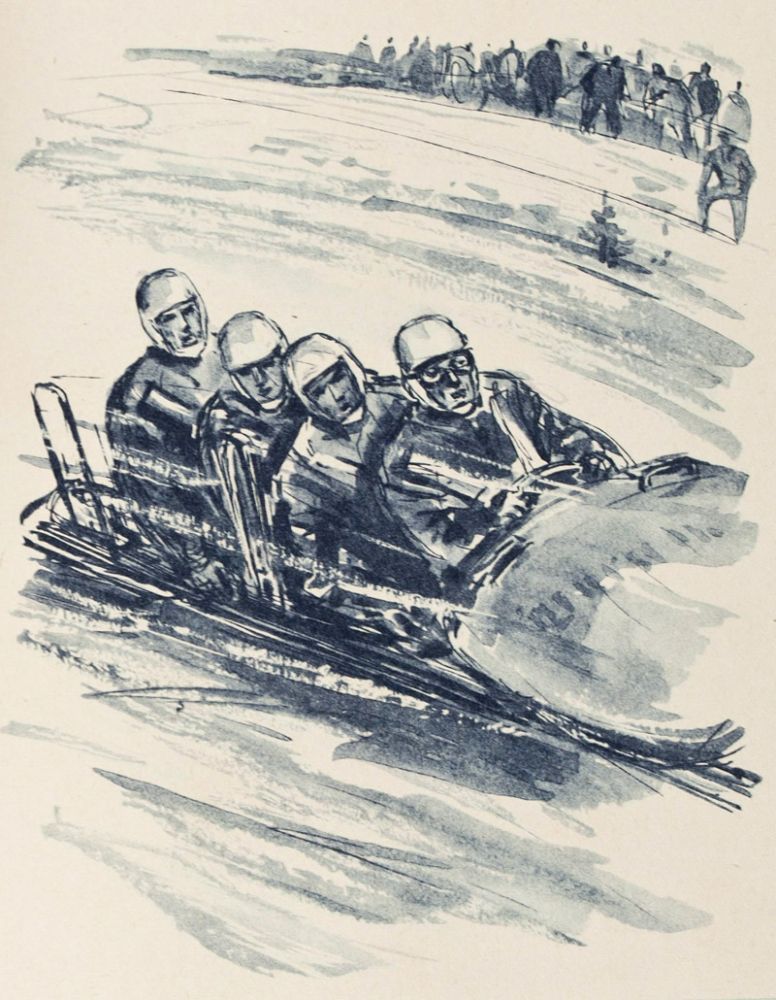 Reichenbach i. V.: VEB Volkskunstverlag, 1956. First edition. Hardcover. g+. 64pp. Original half blue cloth over decorative paper covered boards. Published by VEB Volkskunstverlag, this photo-album is documenting in 100 striking b/w photographs, the athletes and the most memorable moments of the 1956 Cortina d'Ampezzo Winter Games known as the VIIth Olympiad.* Moderate shelf wear. Corners rubbed. Text and captions in German. Binding in overall good, interior in good+ to very good condition. * The 1956 Winter Olympics, officially known as the VII Olympic Winter Games, was a winter multi-sport event celebrated in Cortina d'Ampezzo, Italy. This celebration of the Games was held from 26 January to 5 February 1956. Cortina, which had originally been awarded the 1944 Winter Olympics, beat out Montreal, Colorado Springs and Lake Placid for the right to host the 1956 Games. The Cortina Games were unique in that many of the venues were within walking distance of each other. The organising committee received financial support from the Italian government for infrastructure improvements, but the rest of the costs for the Games had to be privately financed. Consequently the organising committee was the first to rely heavily on corporate sponsorship for funding. 32 nations - the largest number of participating Winter Olympic countries to that point - competed in the four sports and twenty-four events. The Soviet Union made its Winter Olympics debut and won more medals than any nation. Austrian Toni Sailer became the first person to sweep all three alpine skiing events in a single Olympics. The figure skating competition was held outdoors for the last time at these Games. Logistically, the only problem encountered was a lack of snow at the alpine skiing events. To remedy this, the Italian army transported large amounts of snow to ensure the courses were adequately covered. Politics did not impact the 1956 Winter Games as at the Summer Games in Melbourne, Australia, where the Soviet response to the Hungarian Uprising and the Suez War caused many nations to boycott the Games. The Cortina Olympics were the first Winter Olympics televised to a multi-national audience. Since Communist countries had superior technology, western European countries like Finland and a few isolated geographic areas of West Germany and Austria were only able to receive Communist broadcasts of the Games. This was perceived to be a significant win for the Soviets in the propaganda front of the Cold War, even though western Europe (including most of West Germany and Austria) was receiving the Eurovision broadcast signal.
Offered by Eric Chaim Kline Bookseller.
by Katherine Patterson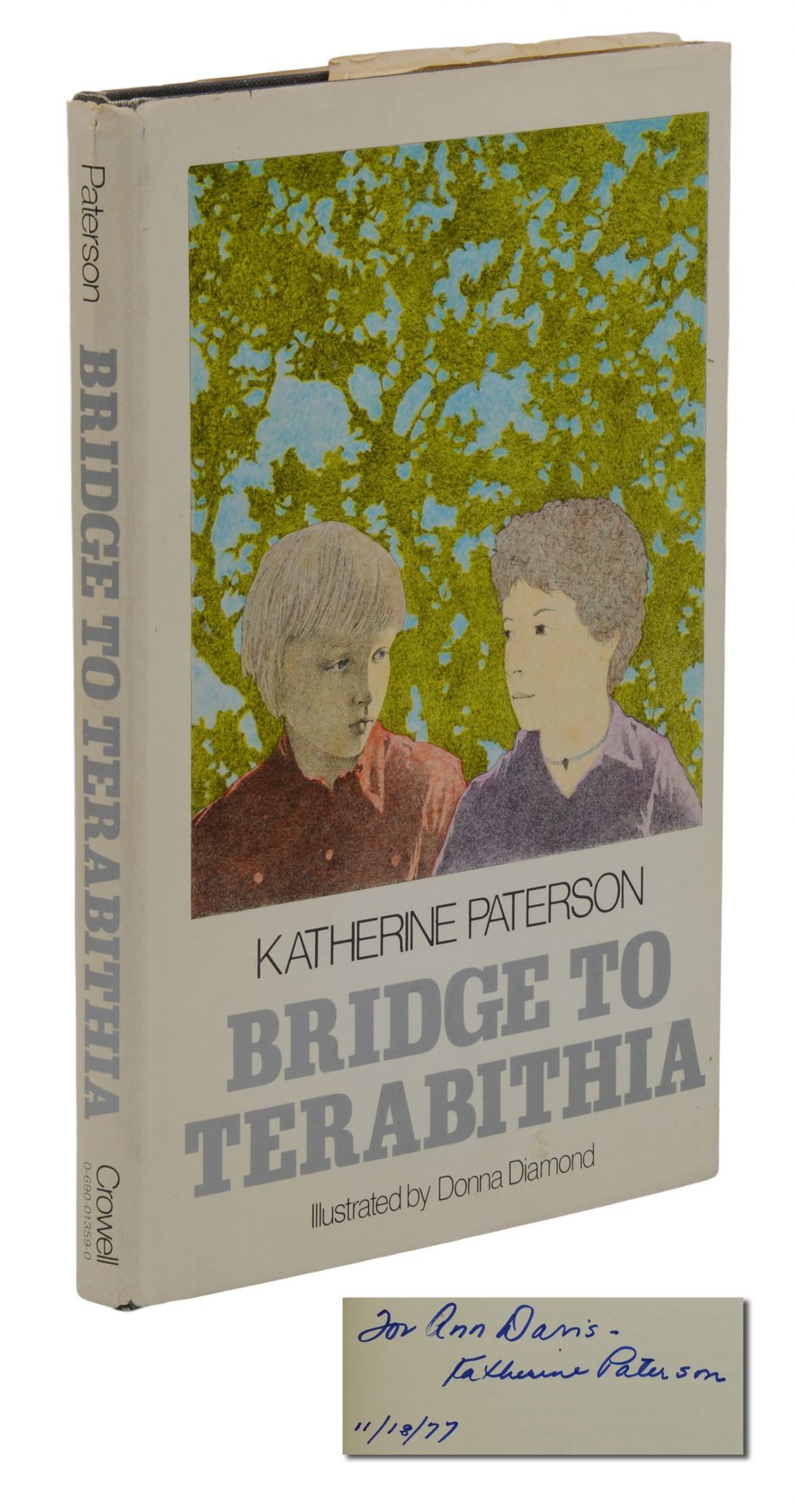 New York: Thomas Y. Crowell Company, 1977. First Edition. Near Fine/Near Fine. First edition, first printing of the 1978 Newbery Medal winning novel. Signed by Katherine Paterson and inscribed in the year of publication to a former owner on the title page. Bound in publisher's black cloth boards with spine lettered in silver. Near Fine with light wear to corners and spine ends, in a Very Good+ unclipped dust jacket with light toning and light edge wear, and no Newbery Medal (or suspicious sign of its removal) on the front panel. A surprisingly difficult title to find in the first printing.
Offered by Burnside Rare Books.
by Don DeLillo
NY: Viking, 1991. 1st Edition. Hardcover. Near Fine/Very Good+. Associaton copy. Inscribed by author DeLillo to fellow author Ann Arensberg and her husband publisher Dick Grossman on the half title: "To Ann and Dick/ Best ever/ Don DeLillo" Arensberg won the Americna Book Award 1981 for her first novel "Sister Wolf". She had also written "Group Sex", a short story collection, and later the novel "Incubus". Richard Grossman was the publisher of Grossman Publishing, publisher of many cutting-edge books of cultural and political import in the 60s and 70s. His young firm published, for example, Ralph Nader's "Unsafe At Any Speed" after it had been rejected by established publishers, which then went on to revolutionize car safety and consumer activism in the US. Dustjacket spine a wee sunned, and modest wear at edges, corners.
Offered by Johnnycake Books.
by Thomas Savage

Cambridge: Van Vactor & Goodheart, 1982. First Paperback Edition. Paperback. Near fine. The first paperback edition of The Power of the Dog by Thomas Savage.. Octavo, 276pp. Illustrated paperback, photograph of the author on front panel, title on spine. Light rubbing to tips of spine, faint shelf wear, a lightly used copy. Even age toning to leaves. This paperback copy was published by arrangement of the author, as stated on the copyright page. A near fine example.
The Power of the Dog was first issued in 1967 to rave reviews by The New York Times, but limited commercial success. It was reissued in 1982 by the author and again in 2001 by Little, Brown & Company, with a new afterword by Annie Proulx. In 2019, it was announced that Jane Campion would write and direct a film adaptation of the book, starring Benedict Cumberbatch and Kirsten Dunst. The film won awards for Best Direction at the Venice International Film Festival., and has received 12 Oscar nomination in 2022.
Offered by First Edition Rare Books.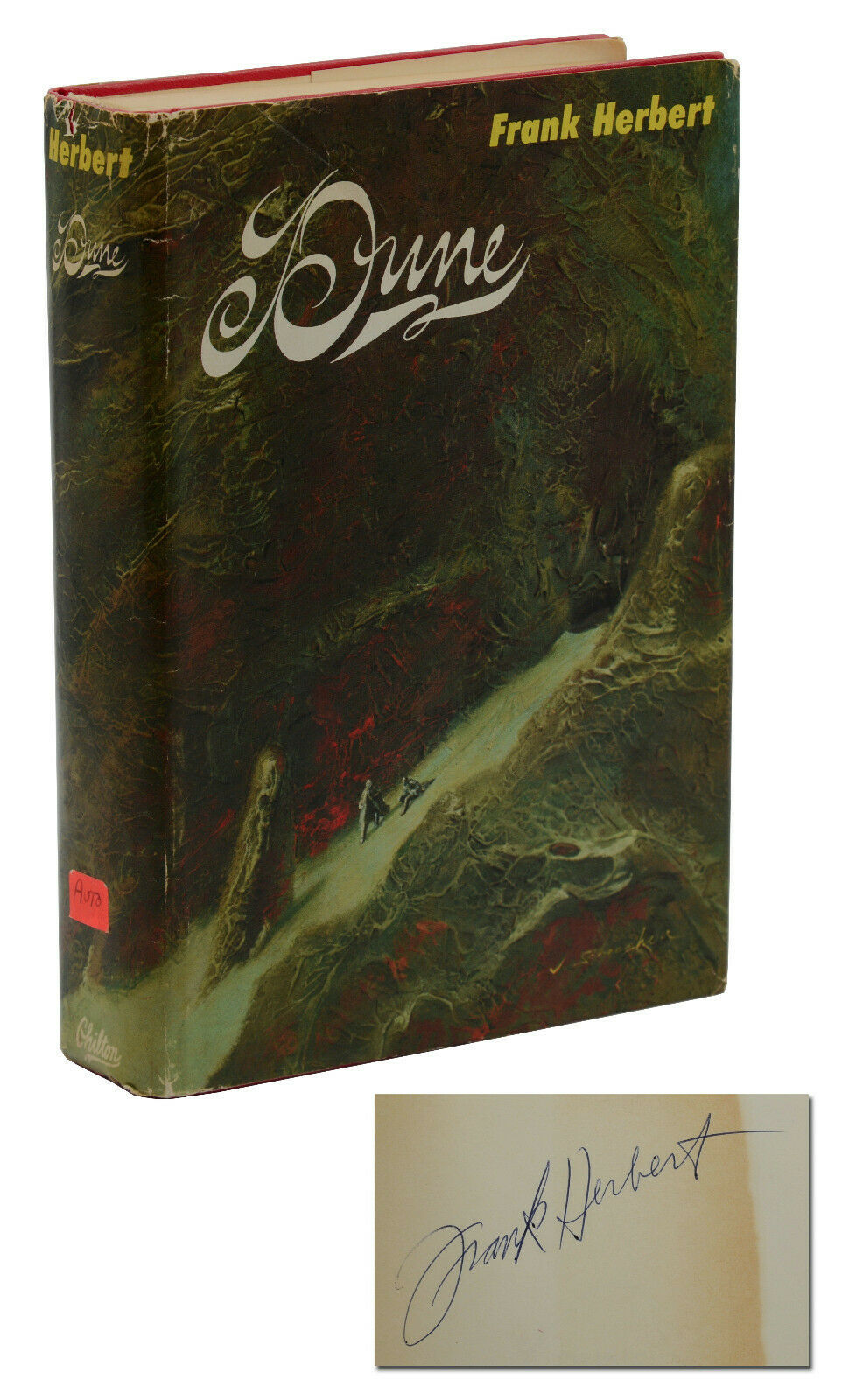 Philadelphia: Chilton Book Company, 1965. Book Club Edition. Near Fine/Very Good. Book club edition. Signed by Frank Herbert on the front free endpaper. In publisher's original red leatherette binding with titles stamped in silver on the spine. Near Fine with light leant o binding, trivial wear to corners and spine ends; offsetting to front endsheet from a formerly laid in newsclipping, affecting Herbert's signature; rear inner hinge worn. In a Very Good dust jacket with BCE statement on front flap clipped, small old orange label adhered to spine, light edge wear and toning.
Offered by Burnside Rare Books.
by SCREENPLAY, BONG JOON HO & HAN JIN WON; STORY, BONG JOON HO

Shooting script for the history-making South Korean film, winner of four Academy Awards: Best Picture, Best Director, Best Original Screenplay and Best International Feature Film. This script was hand-signed in our presence (with photo of the signings attached to rear of script) by Writer/Director Bong and writer of the original story, Han Jin Won.
A superb, unique cinema collectible.
Offered by Mystery Pier Books.
CITIZEN KANE (1941; 1956 re-issue) Poster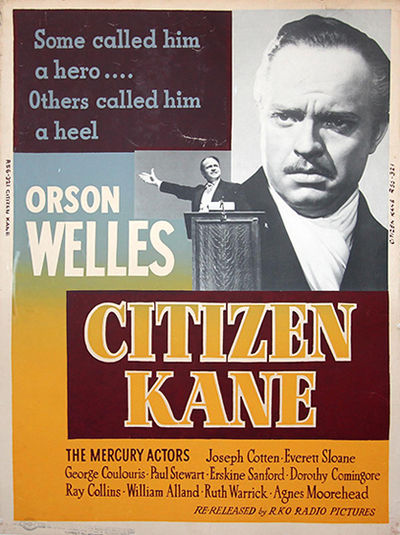 No binding. Very Good. Fine Art Print Vintage original 40 x 30"" (100 x 75 cm.) poster, USA. Orson Welles, Joseph Cotten, Everett Sloane, Ruth Warrick, Dorothy Comingore, Paul Stewart, dir: Orson Welles; RKO. The towering yet unfulfilled expression of Charles Foster Kane hovers over the image of himself in his political campaign representing his climb to the top from his humble beginnings to a life of privilege, wealth and power. The industry and the Academy recognized the film for its artistry and innovation, but because of the political uproar it caused it won just one award: the much-deserved Oscar for Best Writing, Original Screenplay to Orson Welles and Herman J. Mankiewicz. In 1956, some of those who inspired the story had passed and the film was recognized for its great contributions to the changing of filmmaking. Unique poster presentation for this re-release. Poster is unfolded and displays some soiling in the white areas and stress and creases along the top border and some significant creasing to the top left margin edge. There is some noticeable creasing and scratching in the background of the credit box ""Some called him a hero... others called him a heel."" Some pin holes along the bottom blank white margin, VERY GOOD-FINE.
Offered by Walter Reuben, Inc.
by James Joyce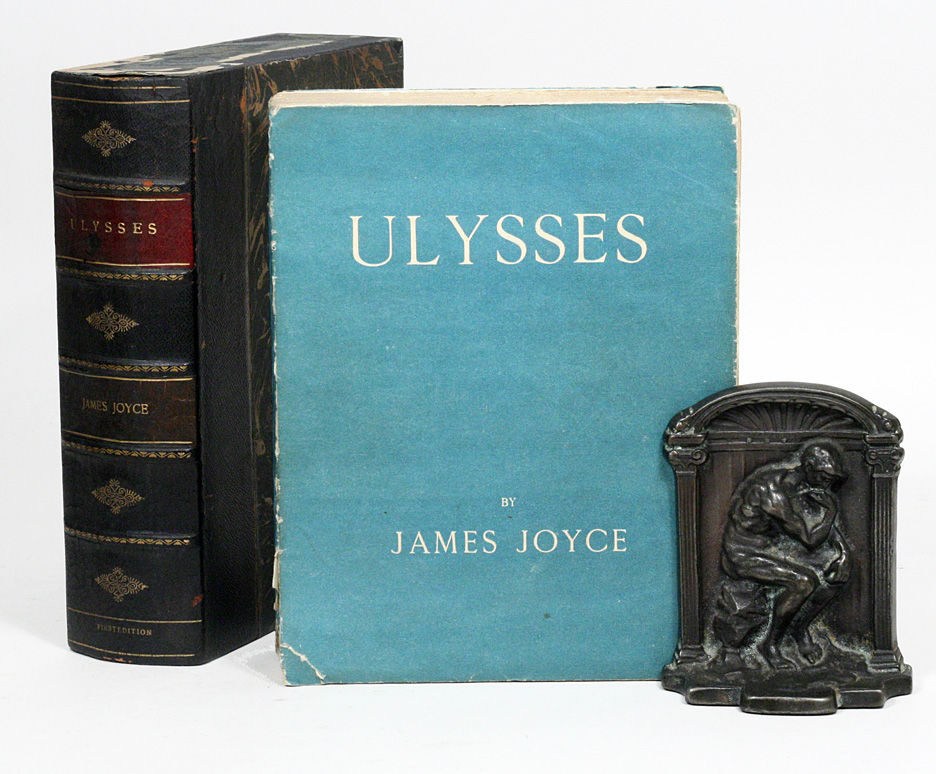 Paris: Shakespeare and Co, 1922. First edition. Original wrappers. Very Good. FIRST EDITION IN UNRESTORED ORIGINAL WRAPPERS.

Number 349 of 750 printed on handmade paper (out of a total edition of 1000). Paris: Shakespeare and Co., 1922. Quarto, original blue-green wrappers, early custom half-leather box. Wrappers with light rubbing to edges, wear to spine with approximately one-inch chip below first spine band, very mild crease to about first 30 leaves; front wrapper holding, but very tender at joint. Some wear to slipcase.

A very good copy of what is generally considered the most influential novel of the twentieth-century; rare.
Offered by Manhattan Rare Book Company.
"The Icy Elegance of Arthur Ashe." legend with cover illustration for feature "Arthur--the Next King of the Courts." in LIFE September 20, 1968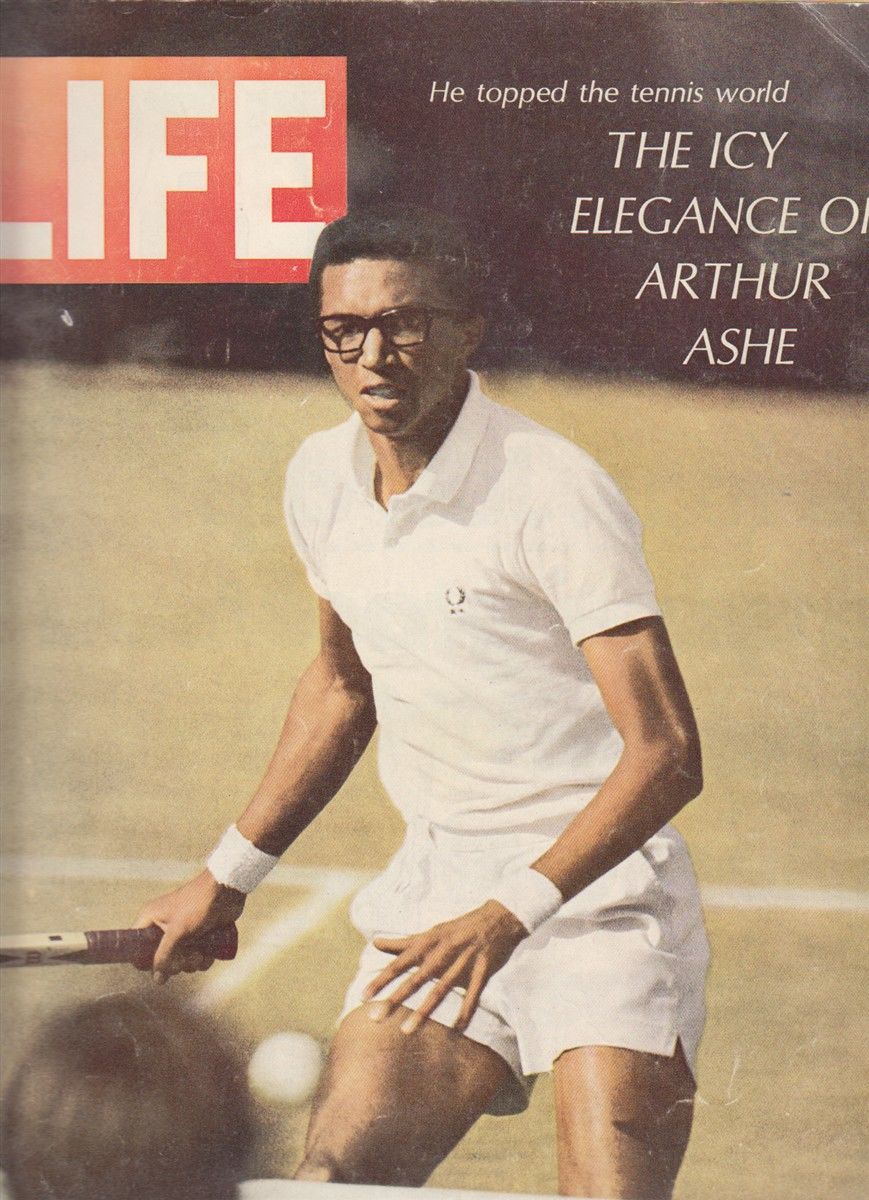 Life Magazine. 1968. First Printing. Softcover. Very good used copy, signs of handling, corner creases, 2" split at foot of spine. ; 4to 11" - 13" tall; 94 pp.
Offered by Beasley Books.
The First Official Act Implementing the Peace Treaty between Great Britain and the United States That Ended the American Revolution To fulfill the American/British agreement, Benjamin Franklin, John Adams, and John Jay authorize a resumption of trade between the formerly warring nations.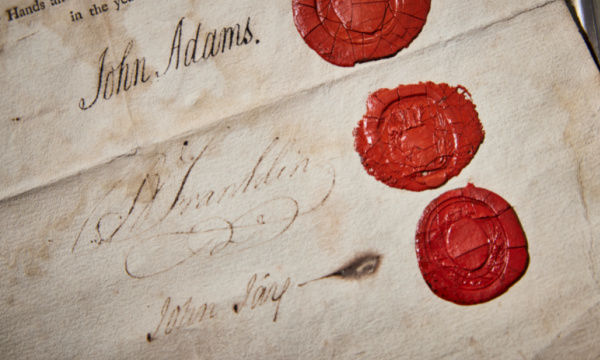 06/02/1783. Benjamin Franklin|John Adams|John Jay One of the earliest official documents denoting the end of the American Revolution A passport for the ship Charming Molly, which had engaged in bring European immigrants to America, signed by all three American negotiators An extraordinary rarity off the market for a century.
This document reached the market in 1931, when it was sold at Anderson, previously having sold at Henkels Auction and identified as having belonged to attorney Henry Goldsmith of New York. It was bought by Dr. Otto O. Fisher, a prodigious collector who died in 1961, and it remained in the possession of his descendants until we obtained it; so this document has not been offered for sale in nearly 100 years.
This is an extraordinary rarity in addition to being a wonderful combination of signatures. But far more significantly, it is one of the most important documents relating to the end of the American Revolution ever offered for sale.
Offered by Raab Collection.
Remember Me! A New Years Gift or Christmas Present, 1825
by William Blake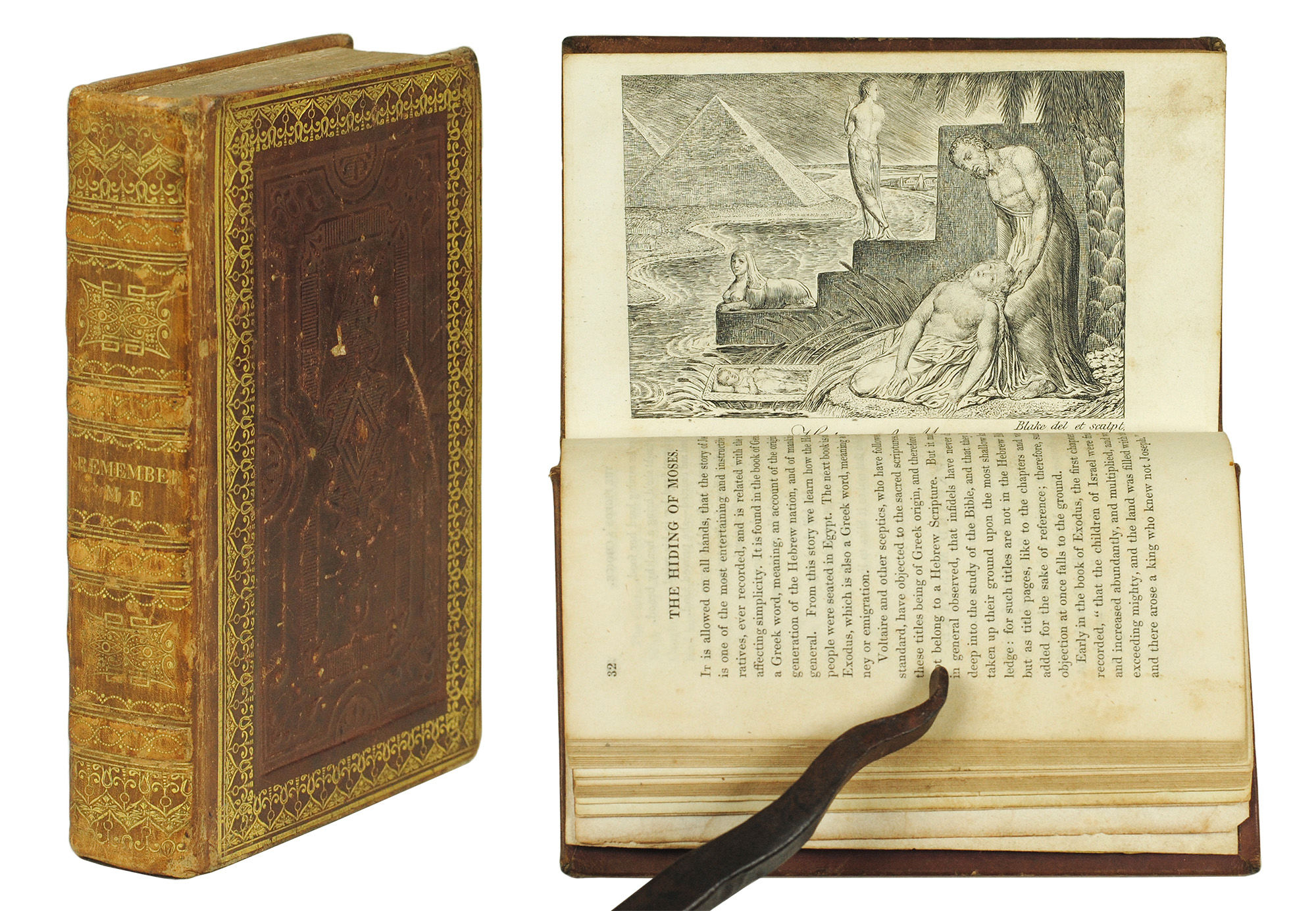 Small 8vo. London: I. Poole, [1824]. Small 8vo, xxiv, 372pp. With an engraved frontispiece, 4 full-page engravings including one by Blake, 8 hand-colored botanical plates, 8 plates of engraved music, a calendar with an engraved title-page and 6 plates, and 12 blank leaves titled "Album 1825" recorded by Keynes but not noted in other copies we have had. Publisher's original full brown calf, central panels on both covers blind-stamped within a richly gilt border, backstrip with four raised bands, gilt-decorated, lettered REMEMBER ME, slightly scuffed and small black splotch (ink?) on lower cover, occasional small spots on plates as usual, a very good copy of a de luxe issue binding on the first of three editions of the book.
First edition, first issue of the book (no state variance in the plate), with a very early pencil inscription from one woman to another (illegible) repeated on the next leaf. One of the rarest of all of the plates designed and engraved by Blake. There was a reissue dated 1826 as part of the title, probably published late in 1825. The plate, titled 'The Hiding of Moses' was the last plate designed and engraved by Blake himself for a commercial publication; the original drawing 'Moses placed in the Ark of Bulrushes', which closely echoes a tempera now untraced that was executed some 25 years earlier, is in the Huntington Library. Bentley, BB, 490B. Easson and Essick, WBBI, Vol. I, XI (recording the Rosenwald proof and 3 copies). Keynes, Blake Studies, XIX (recording 7 variants but not mentioning the 1826 printing). Also see Bentley's detailed essay and census of copies in "Remember Me! Customs and Costumes of Blake's Gift Book," University of Toronto Quarterly, 80.4 (fall 2011): 880-92. Bentley (in the U of T Quarterly 2011) noted: "The gift book Remember Me! with Blake's wonderful engraving of the 'Hiding of Moses' was more remarkable for its decorations than for its literary contents. Of the twenty-four copies recorded, each differs from the others in the pattern of binding, colour of fore-edges, endpapers, and the decorated sleeve-case. Despite this varied elegance, the work had only a modest sale, and the same sheets were re-issued in 1825 for the 1826 gift-giving season. This paucity of sales may be related to the fact that the publisher John Poole had little experience of book distribution. His speciality was as a maker of Marble Paper and Fancy Pocket-Books, not in selling them."
Offered by John Windle, Antiquarian Bookseller.
by Virginia Woolf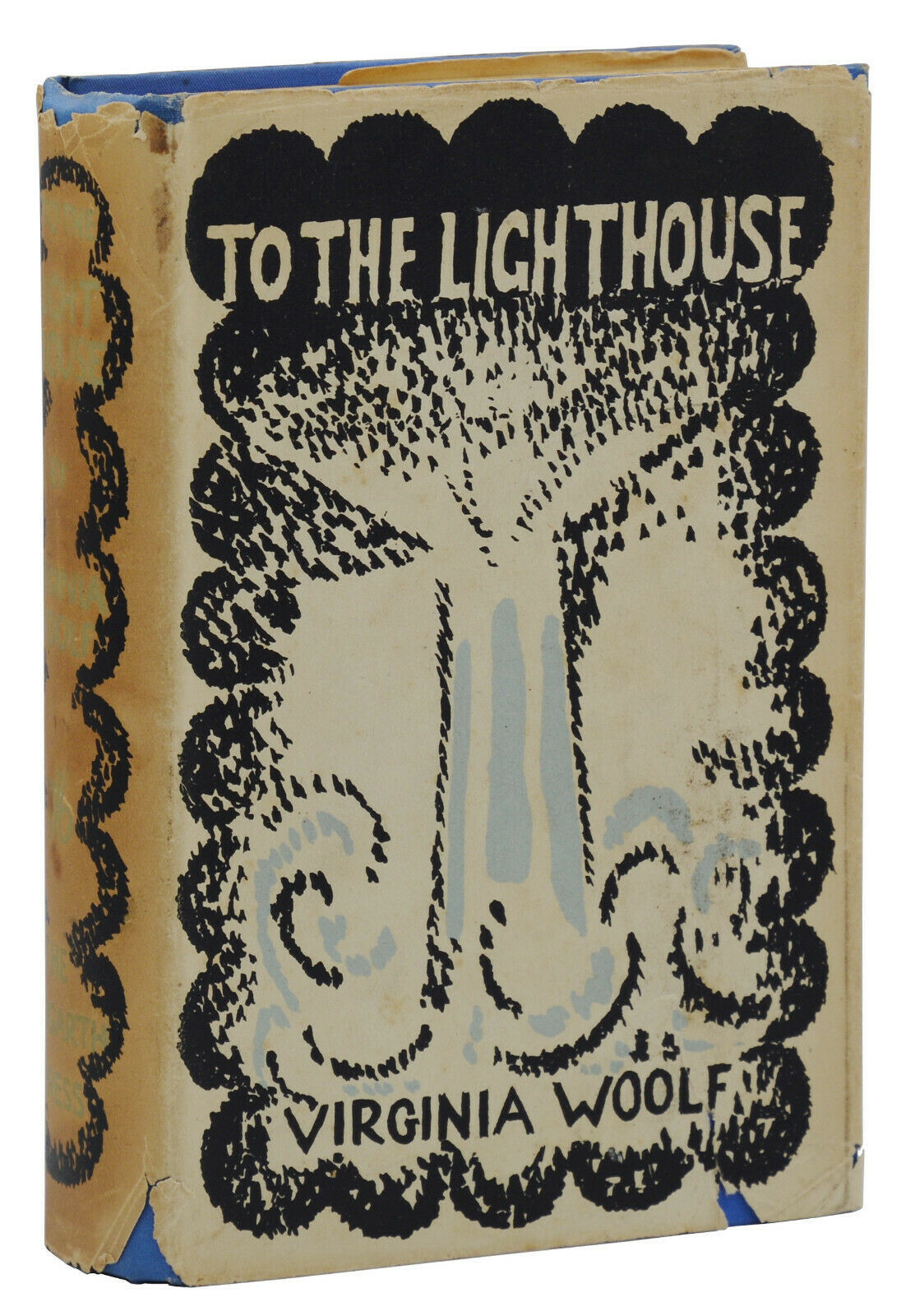 London: The Hogarth Press, 1927. First Edition. Very Good+/Very Good. First edition, first printing, in the original dust jacket designed by Virginia Woolf's sister, Vanessa Bell. Bound in publisher's original blue cloth with spine lettered in gilt. Very Good+ with light fading to spine cloth. Some foxing throughout, though heaviest at textblock edge, early and final pages. Previous owner name to front free endpaper and again on the half title page. The dust jacket is Very Good, with the usual toning to the spine, some soiling and foxing, chips to the corners and spine ends and a tear to the bottom edge of the front panel. A bright copy of one of the author's most enduring works. In 1998, the Modern Library ranked To the Lighthouse as number 15 on its list of the 100 best English-language novels of the 20th century.
Offered by Burnside Rare Books.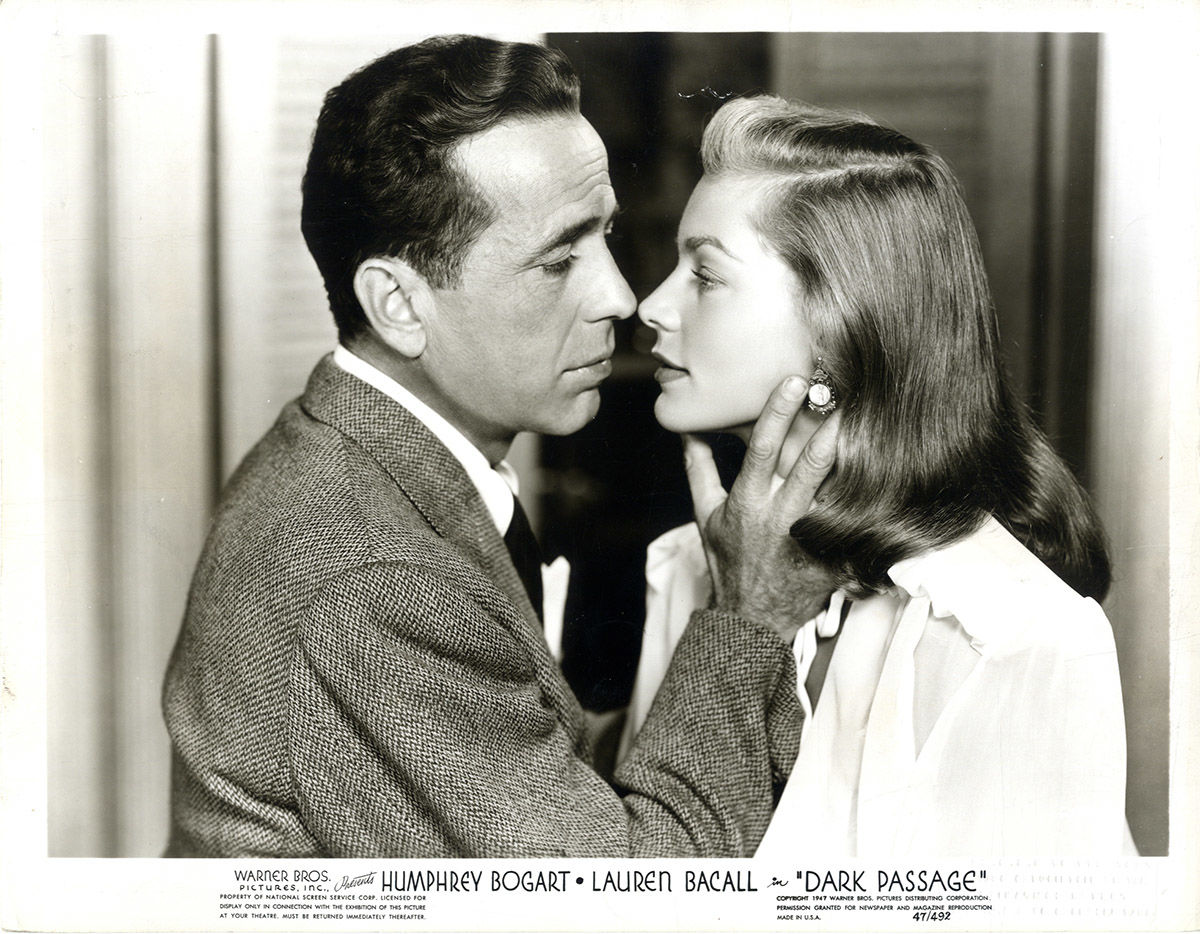 Warner Brothers. No binding. Fine. David Goodis (source) [Hollywood]: Warner Brothers, [1944]. Vintage original 8 x 10" (20 x 25 cm.)black-and-white print still photo, fine. With blindstamp of National Screen Service on bottom right. Delmer Daves was writer-director for this film noir classic, in which Humphrey Bogart undergoes plastic surgery to change his appearance, after he escapes from San Quentin where he has been sent after being convicted of the murder of his wife. He hitches a ride with Lauren Bacall, at the start of this film noir classic, to find out who killed his wife. This photo is of a romantic close-up of Bogart and Bacall.
Offered by Walter Reuben, Inc.
A MONOGRAPH OF THE RAMPHASTIDAE, OR FAMILY OF TOUCANS
by John Gould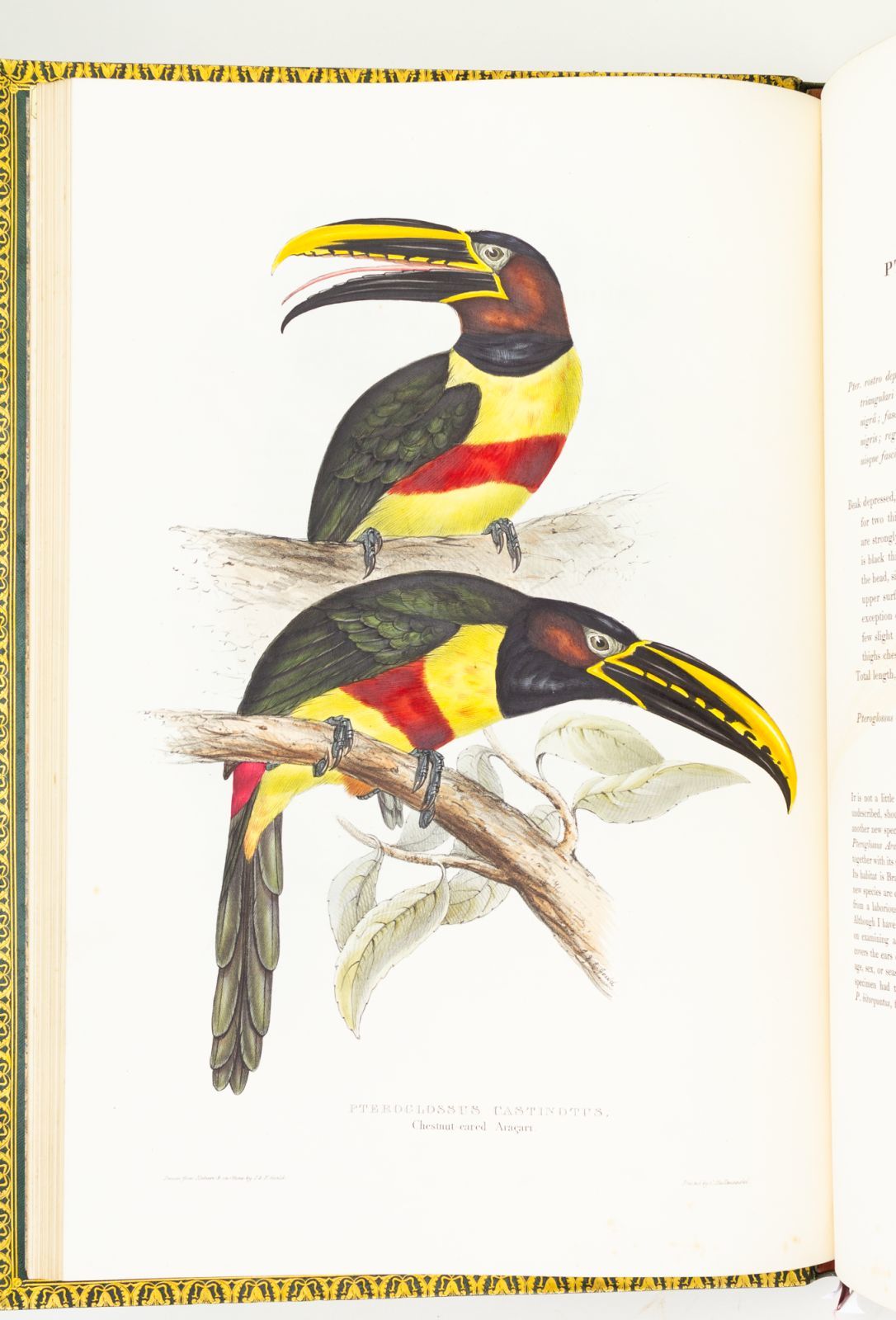 London: Published by the Author, 1833-35. FIRST EDITION. 570 x 375 mm. (22 1/4 x 15"). 4 p.l., 7, [3], 1, [1] pp., [1] leaf (section title), [11] descriptive leaves accompanying plates, [1] leaf (section title), [11] descriptive leaves accompanying plates, [3] leaves.
Excellent contemporary green pebble-grain morocco by Miller (his ticket on verso of front free endpaper), covers framed by triple gilt fillets and decorative floral rolls, raised bands, spine compartments with floral spray centerpiece surrounded by acanthus leaves and star tools, floral cornerpieces, turn-ins with decorative gilt roll, leather hinges, marbled endpapers, all edges gilt. With one engraved plate by George Scharf showing anatomical details, and 33 BRILLIANTLY HAND-COLORED LITHOGRAPHIC PLATES by and after Edward Lear (10) and John and Elizabeth Gould (23). Verso of front free endpaper with ink presentation inscription: "Presented to the Library of the Royal Institute of Great Britain / June 2, 1859 / by Jacob Bell, Esq., MRS" (see below). Anker 170; Ayer/Zimmer pp. 252-53; Sitwell, "Fine Bird Books," pp. 31, 101; Wood, p. 364. Upper cover with three four- to six-inch dark patches (oil stains?), three smaller patches and a sprinkling of dark spots, a hint of rubbing to joints and extremities, but the binding sturdy and a pleasing addition to the shelf. Occasional minor marginal foxing and faint offsetting to text leaves, isolated thumbing, one plate trimmed at foot (affecting imprint only), otherwise--and in the most important way--A FINE COPY, clean and fresh internally with vibrant coloring.

This is a most appealing copy of Gould's first monograph, an exotic and colorful work issued in three parts. It is devoted entirely to the toucan and is described by Sitwell as one of the Gould's "most lovely works." In the Introduction, Gould explains that these birds, found only in the tropical portions of the Americas, "are a retiring and shy race, are mostly observed in small flocks or companies, and inhabit the dense woods and forests of that luxuriant country." There is nothing quiet or shy about the birds' plumage, depicted here in particularly vivid plates by John and Elizabeth Gould and Edward Lear. According to DNB, Gould, a taxidermist by training and trade, "was the collector (especially in Australia) or purchaser of the specimens, the taxonomist, the publisher, the agent, and the distributor of the parts or volumes. He never claimed he was the artist for these plates, but repeatedly wrote of the 'rough sketches' he made from which, with reference to the specimens, his artists painted the finished drawings. The design and natural arrangement of the birds on the plates was due to the genius of John Gould." Thanks to his eye for composition and the talents of his wife and other artists for drawing and color, "a Gould plate has a distinctive beauty and quality."

A previous (and probably the first) owner of this copy was the pioneering pharmacist and politician Jacob Bell (1810-49), who had trained in his father's pharmacy and attended lectures at the King's College, London and at the Royal Institution on physic, anatomy, and chemistry, while also pursuing instruction in art. Realizing the limits of his own artistic talent, he devoted himself to pharmacology for his profession, but became a notable art collector and befriended a number of artists, among them Edwin Landseer and William Frith. A founder of the Royal Pharmaceutical Society of Great Britain, Bell became a Member of Parliament primarily to give his profession a voice in the creation of legislation designed to regulate it. He was also the founder, proprietor, and editor--as well as the financial underwriter--of the "Pharmaceutical Journal," becoming acknowledged as one of the most important figures in the discipline's development during the 19th century. Bell's energy and achievements were typical of his epoch, and so was his philanthropy. When he realized in the late spring of 1859 that he was dying, Bell bequeathed £2,000 to the Pharmaceutical Society and 13 paintings (valued at as much as £20,000) to the nation. Just 10 days before his death, he gave a group of works by Gould (including the present book) to the Royal Institution. While individual plates from this work appear on the market with some regularity, it is uncommon to find all of them together, especially in a contemporary morocco binding and with distinguished provenance.
Offered by Phillip J. Pirages Fine Books.
Elizabeth Peyton: Live Forever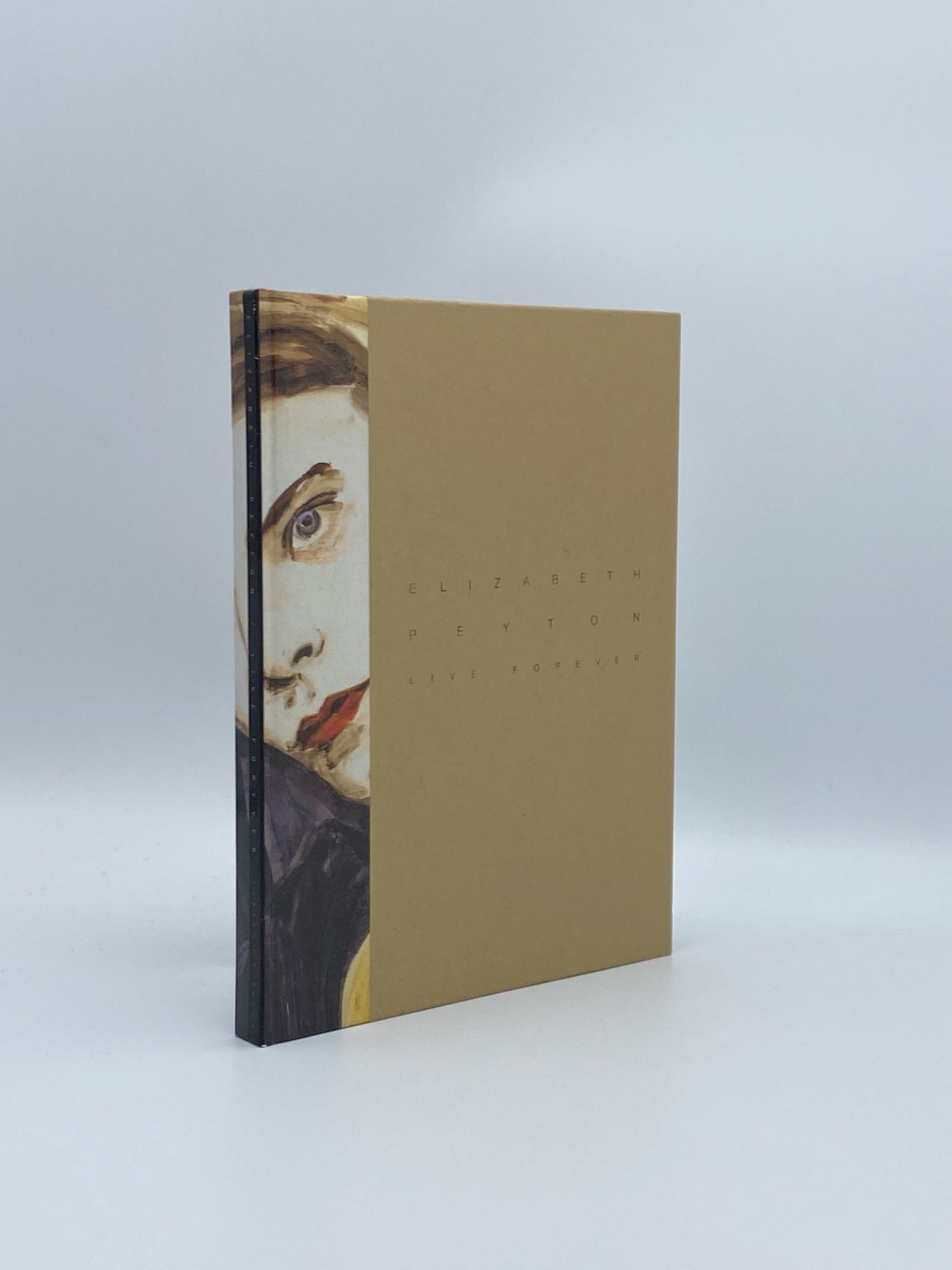 Singapore: Synergy, 1998. As-new. 8.75 x 6.5 inches. 112 pages. Profusely illustrated in color. Original brown boards, with printed spine. First edition, inscribed by the artist on the front free endpaper. "Live Forever is the first collection of Elizabeth Peyton's acclaimed drawings, paintings and photography. The book contains portraits of pop stars, historical figures, and friends of the artist. Many of Peyton's pictures are derived from photographs and magazines, though they exhibit a painterly quality which belies their sources. The book's small scale suits perfectly Peyton's intimate approach to portraiture, and brings out the sensual strength of her artistry" (the publisher).
Offered by Riverrun Books.
by Zane Grey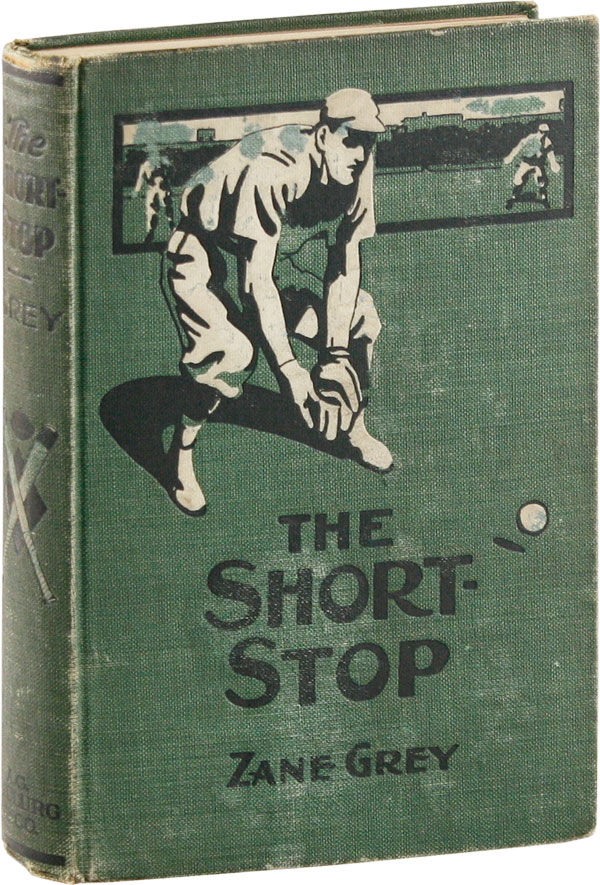 New York: A.C. McClurg & Co, 1909. First Edition. First printing. Small octavo (19.5cm). Publisher's pictorial green cloth, stamped in white and black; 310pp, frontispiece and 5 inserted leaves of b/w plates (halftones). A complete, sound copy, with the binding mildly rubbed (slightly heavier at spine ends) and some small flakes to the white portions of the pictorial design. Front hinge (internal) has a hairline crack extending approximately 3" from the base, still holding tight. In all, a solidly Very Good example, lacking the extremely uncommon jacket.

The celebrated western author's fifth published book and one of his only three forays into baseball fiction; long considered among the hardest Grey titles to find in collector's condition. Despite minor cosmetic flaws, this remains a quite presentable copy.
Offered by Lorne Bair Rare Books.
Decretales cum Glossa, Nuremberg, Anton Koberger, 10 June 1496
by GREGORY IX, POPE; BOTTONI, BERNARDO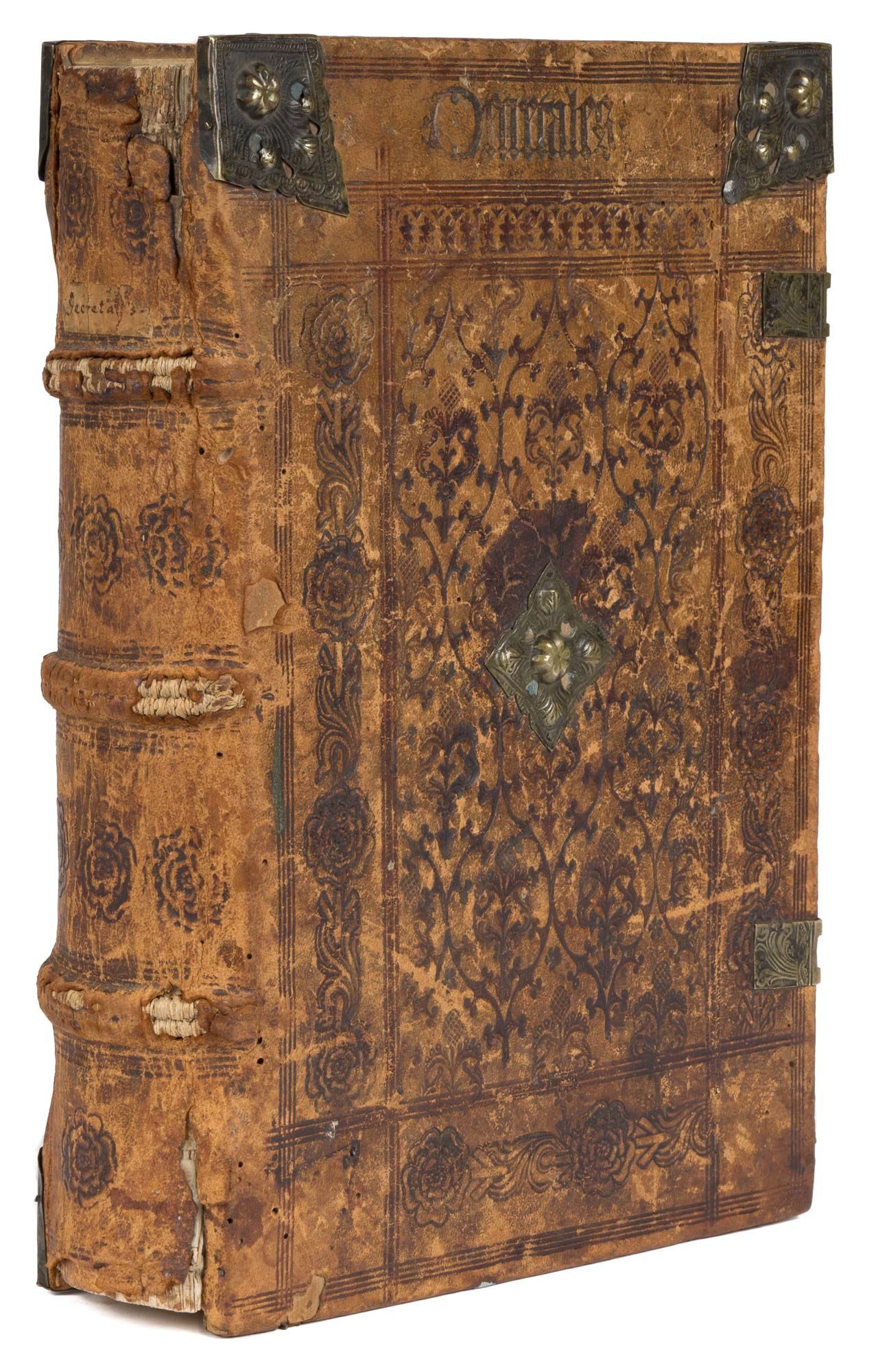 1496. Nuremberg: Anton Koberger, 10 June 1496. Nuremberg: Anton Koberger, 10 June 1496. 1496 Koberger Imprint With a Striking Initial and Elaborate Contemporary Binding [Gregory IX, Pope (c.1170-1241)]. [Bottoni, Bernardo (d.1266), Glosses]. [Clarius, Hieronymus, Additions]. [Decretales cum Glossa]. [Nuremberg: Anton Koberger, 10 June 1496]. [iv], 382 ff. Index to first 4 leaves. Collation: [*4], a-z8, A-Z8, AA6, BB8. Complete. Folio (13" x 9"; 33 x 23 cm). Contemporary or near-contemporary elaborately stamped paneled calf, 7 (of 10) brass bosses to boards, blind-stamped title to head of front board, brass catches to fore-edges, straps lacking, raised bands, blind stamping and fragment of later paper title label to spine. Moderate rubbing and scuffing, occasional wormholes to boards, heavier rubbing, moderate wear and faint gatoring to spine with chipping to spine ends, front board beginning to separate but secured by cords, rear board starting at head, hinges cracked, minor worming to pastedowns, two later bookplates with ms. notes, small shelf label and ink shelf number to front pastedown. Text in parallel columns, 62 to 72/73-line linear gloss surrounding 6 to 56-line main text. Printed in red and black gothic type. Occasional lombards in red and blue, first initial of main text decorated with gold leaf and bordered in red, green and yellow ink. Moderate toning, light browning in places, occasional light soiling and small wormholes with no loss to legibility, light wear to lower corner of first four leaves, crack in text block between leaves a1 and a2 (fols. I and II), small tears to outer margin of leaf P5 (fol. CCCI) with upper corner lacking (no loss to text), later faint penciled note to fol. I, small early annotations throughout text in ink in at least 2 hands, possibly 3. A well-used and often-referenced copy with an elaborate binding and a striking initial. $22,000. * The Decretals of Gregory IX are the first authentic general collection of papal decrees and constitutions. Compiled by Raymond of Penaforte at the request of Pope Gregory IX in 1230-1234 and promulgated in 1234, it is one of the compilations known collectively as the Corpus Juris Canonici, a collection of papal decisions concerning ecclesiastical hierarchy, procedure, the functions and duties of clerks, marriage, crime and vast areas of what are now called "private law." It was revised in 1580-1582 to reflect changes or
Offered by The Lawbook Exchange.
by Charles W. Chesnutt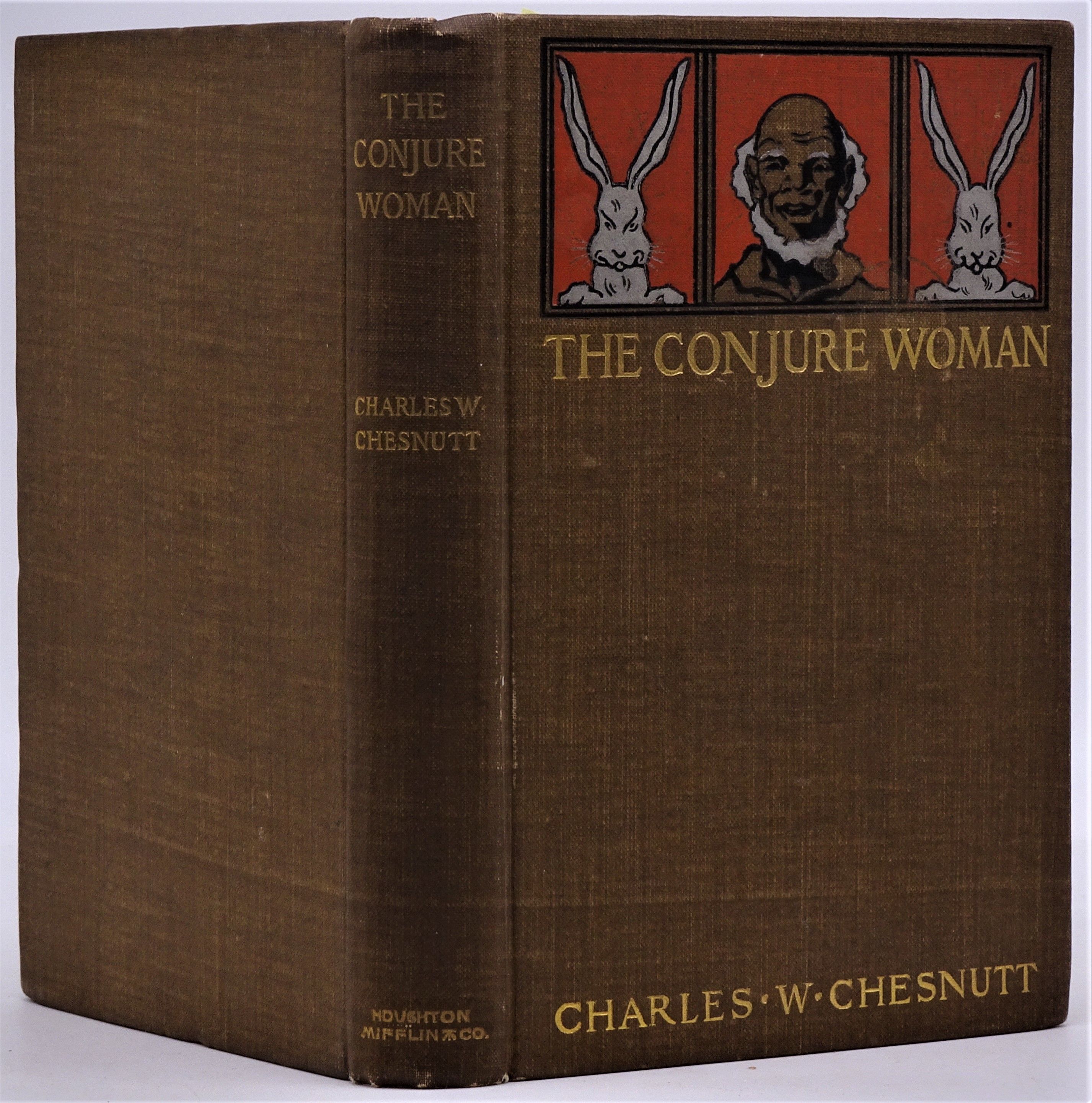 Boston and New York: Houghton Mifflin and Company. The Riverside Press, Cambridge, 1899. Near Fine, tiny rubs to cloth at corners, the bookplate of L. S. Alexander Gumby front paste down. The author's first book, which includes seven folk tales told in an African-American dialect. Levi Sandy Alexander Gumby (February 1, 1885 - March 16, 1961) was an African-American archivist and historian. His collection of 300 scrapbooks documenting African-American history have been part of the collection of Columbia University since 1950 as the Alexander Gumby Collection of Negroiana. Gumby was also the proprietor of a popular bookstore during the Harlem Renaissance, where he was host of a salon.(Wikipedia). A lovely copy of this important work, and with wonderful provenance. . First Trade Edition. Decorative Cloth. Near Fine/No Jacket, As Issued. 12mo - over 6¾" - 7¾" tall.
Offered by Dale Steffey Books.
Tägliche Andacht. Frawen Susanna Renata Ebnerin Wittibin gebohrnen Krausin Ferner Viellgeliebsten Frawen Mutter in gehorsamen Ehren beschrieben im Jahr MDCLXV, durch [blank]
MANUSCRIPT PRAYER BOOK ON VELLUM - EBNER, FRANZ FERDINAND, ARTIST

[Vienna], 1665. Manuscript on vellum (191 x 125 mm). 302 leaves, foliated [1], 300, [1], last 3 pages blank except for borders. Calligraphic title within ornamental cartouche border in brown and gold ink (faded), text in dark brown ink in a very fine calligraphic gothic hand, 20-21 lines, faint lead ruling, interlace page borders punctuated with gold dots throughout; three-line and smaller ornamental initials in gold with intricate filigree flourishes, over 40 historiated initials in pen-and-ink and gold, a few with additional silver; headings in larger script with gold highlighting and filigree ornamentation, gold capital strokes throughout. Illustrated with forty-eight pen-and-ink drawings, most with gold highlighting, a few with additional blue ink, of which 17 full-page or nearly so and 31 half-page or smaller; plus six abstract ornamental tail-pieces, and an unidentified coat-of-arms at end in gold, yellow and silver. Two drawings signed Fecit Franc. Ferd. Ebner and F. F. Ebner.
Condition: Title faded and soiled, fols. 263-264 and last few leaves with very small creases with smudges at top, fol. 257 with a slightly oily stain apparently from an erasure, 292r a bit darkened, 296r with small surface blemish or repair at top, last text leaf a bit soiled.
Binding: contemporary plain black shagreen, pair of long narrow metal clasps and catchplates, gilt edges, marbled endleaves; joints restored but lower joint split, vertical crack in spine, inner hinges strengthened with cloth tape, no free endleaves (thus the tape extending into inner margins of the title-leaf and last leaf).
Provenance: written for Susanne Renata Ebner (d. 1696?), female courtier at the Habsburg court, and widow of Wolfgang Ebner (1611-1665), organist and composer; 19th-century ms. shelfmark label at end, no. 2828.***
A luxurious devotional manuscript in German, written and illustrated, almost certainly by one of her children, for Susanna Renata Ebner, née Kraus, soon after the death of her husband Wolfgang Ebner, court organist and composer to Emperor Ferdinand III.
Offered by Musinsky Rare Books.
The Siamese Cat (introduction By Phillips Russell)
by UNDERWOOD, LEON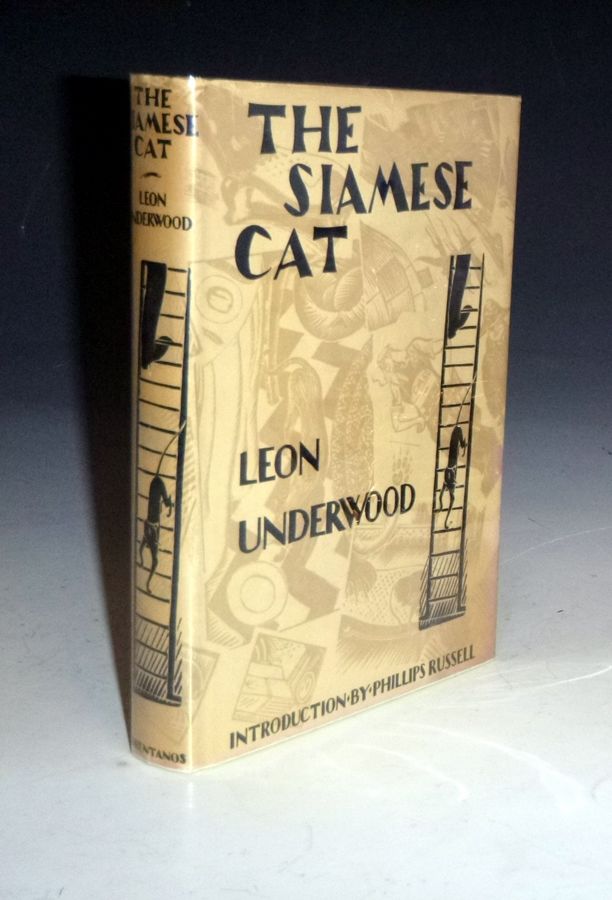 New York: Brentano's, 1928. First Edition. Octavo. Limited to 2500 copies. Engraved frontispiece, 269 pages illustrated with wood cuts by the author. This lovely book is written on the assumption that reason is more fallible than instinct. The mysteries of his Siamese Cat will be recognized by those who know the way of the cat from the child's first impressions to those who have found beauty in the finest Siamese cats. His remarkable illustrations not only adorn the endpapers but are found throughout the text. A fine copy bound in light brown cloth, pictorially stamped in dark brown, spine lettering dark brown. A near fine copy in very good pictorial dust jacket with a couple of chips to upper edge of rear panel, minor wear to head.
Offered by Alcuin Books.
by W. Somerset Maugham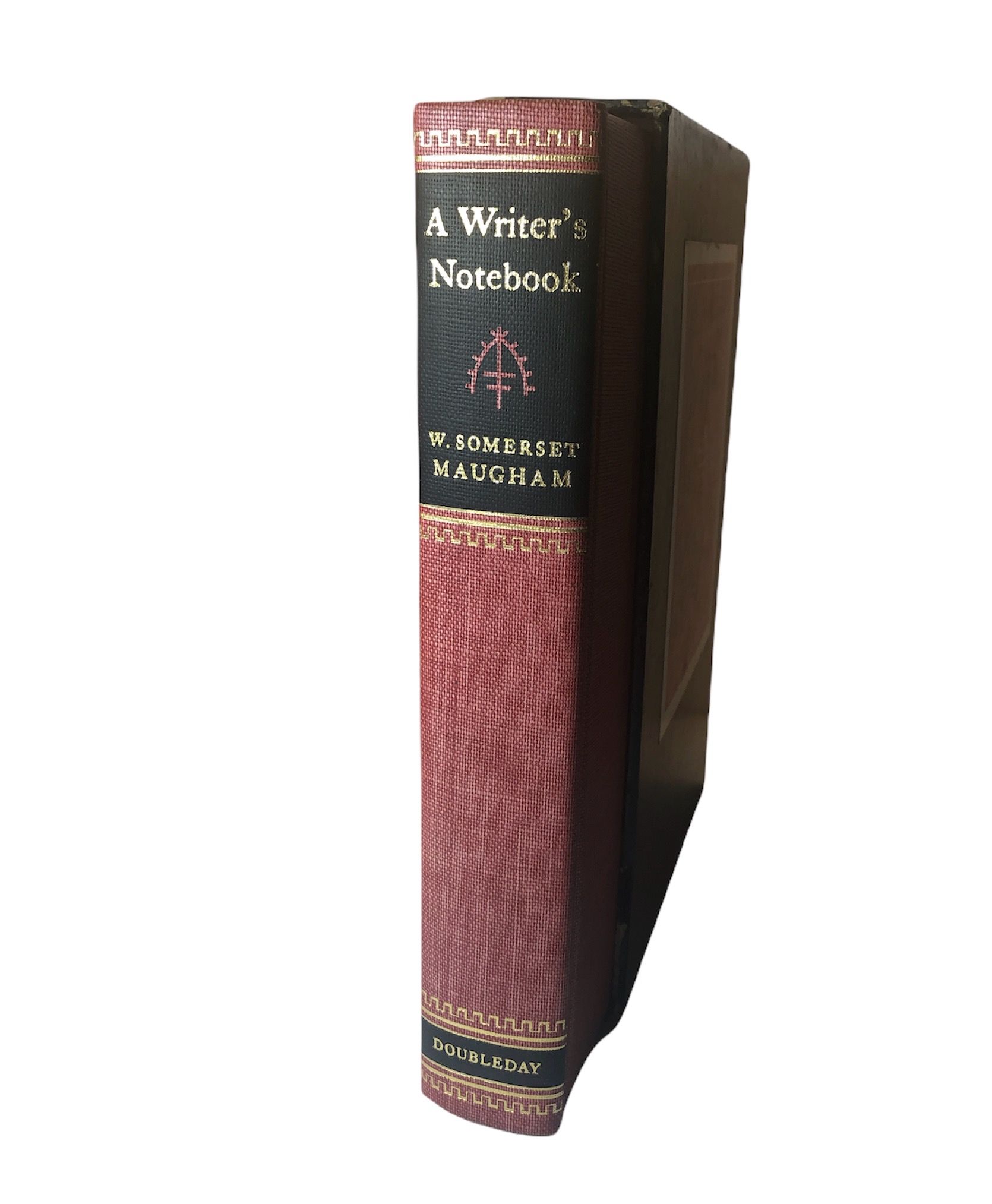 Garden City, New York : Doubleday & Company, Inc., 1949. First American Edition, 1st Printing. Small Quarto (9 1/2 x 6 1/2 inches; 245 x 165 mm), xvi, 367, [1] pages, in red buckram, top edge gilt, titles to spine in black and gilt, in an acetate dust jacket and black slipcase.

SIGNED by Somerset Maugham on the limitation page in the front of the book, one of 1,000 signed and numbered copies (ours is number 342). A collection of short excerpts from the notebooks that Maugham kept during much of his life, with entries ranging from 1892 to 1944 and covering numerous countries.

Maugham had a keen power of observation, writing vividly about the people he met and the places he visited. For instance, here's an entry from 1917, when he visited Russia during the revolution and met Alexander Kerensky: "He came into the room followed by his A.D.C. [aide de camp], with a quick step, and gave me a firm, hasty, mechanical handshake. He seemed fearfully on edge. Sitting down and talking incessantly, he took hold of a cigarette box and played with it restlessly, locking and unlocking it, opening and shutting it, turning it round and round. His speech was rapid and emphatic; and his nervousness made me nervous too....His conversation did not suggest a man of wide culture, hardly even a man of general education. His personality had no magnetism." (pages 186-187).

CONDITION: The book is Fine, the acetate dust jacket has some nicks and tears, and the slipcase is scuffed, edge-worn, and has some flaking along the opening. A beautiful copy of the book, signed by the author.
Offered by Le Bookinste.
by Joan Didion
New York: Farrar, Straus & Giroux, 1970. First Edition. First edition, first printing. [viii], 214 pp. Bound in publisher's original orange cloth decorated in blind over black spine cloth lettered in gilt. Very Good with staining to front board, a few small dampstains to top edge, intruding in upper margins of prelims. In Near Fine unclipped dust jacket, light shelf wear, front flap creased. The late American author's second novel, which inspired a 1972 film.
Offered by Burnside Rare Books.
by Joan Didion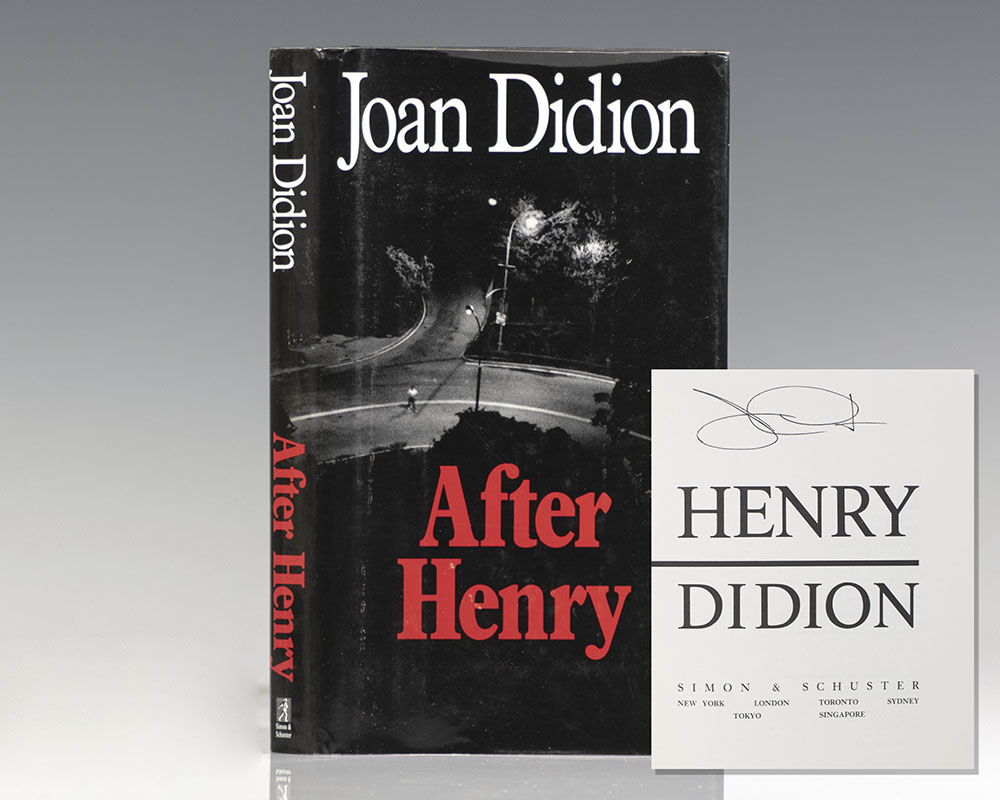 New York: Simon & Schuster, 1992. First edition of this collection of eleven essays. Octavo, original cloth. Signed by Joan Didion on the title page. Fine in a near fine dust jacket. Jacket design by Lawrence Ratzkin. "Joan Didion has great instincts for metaphor. She can take an ordinary object . . . and make it as ominous as Hitchcock. . . . She's writing truths about American culture in the sand at our feet. . . . With Didion leading, you could well follow one of her paragraphs into hell."
Offered by Raptis Rare Books.
by Joan Didion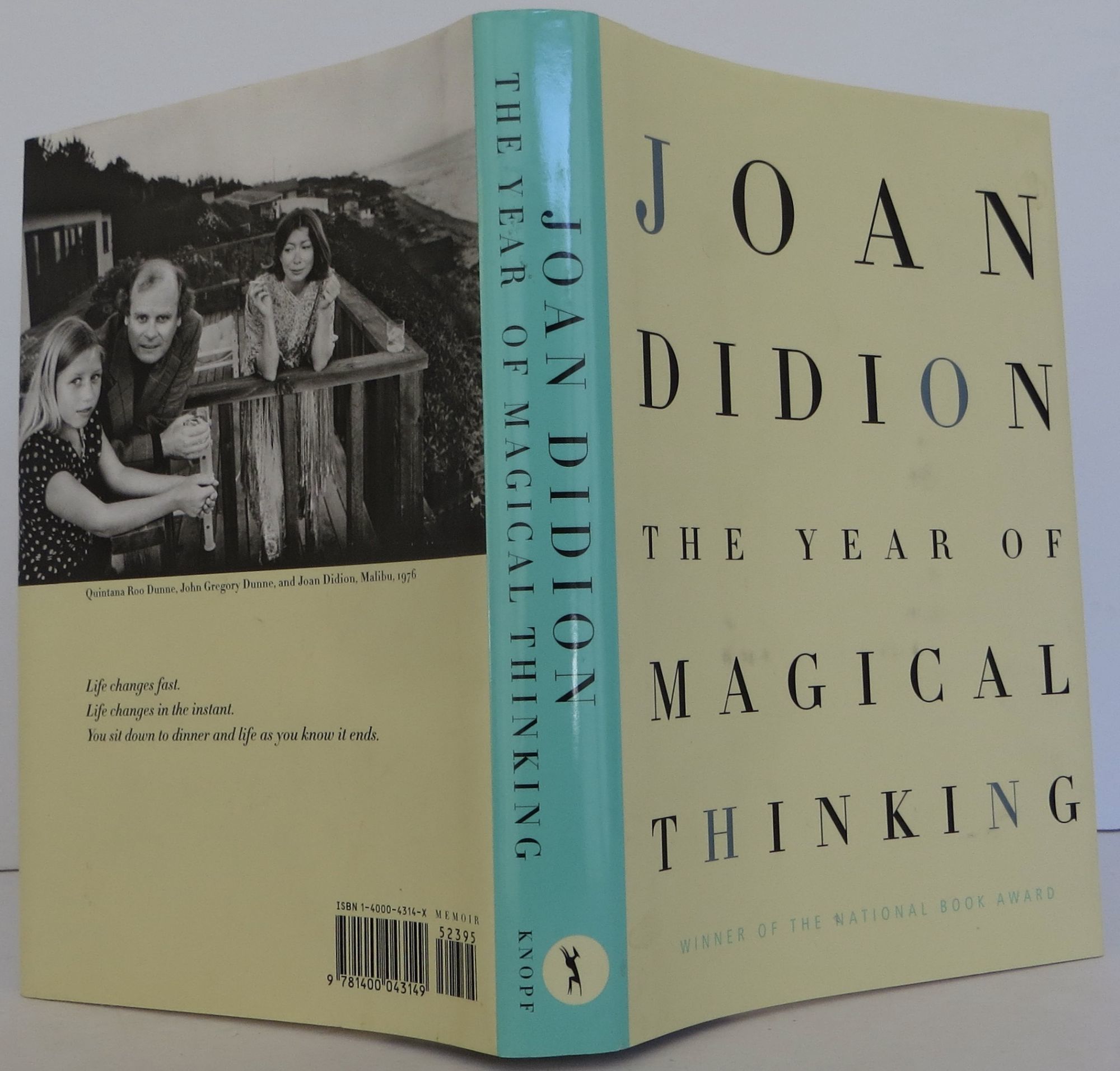 Knopf, 2005. 11th printing. hardcover. near fine/near fine. SIGNED 11th printing, as stated on copyright page. Signed by author on title page, also on title page is an inscription by a former owner. Book near fine, corners very slightly bumped. Dust jacket near fine, couple of faint spots.
Offered by Bookbid.
TO KILL A MOCKINGBIRD. Signed and inscribed by Harper Lee.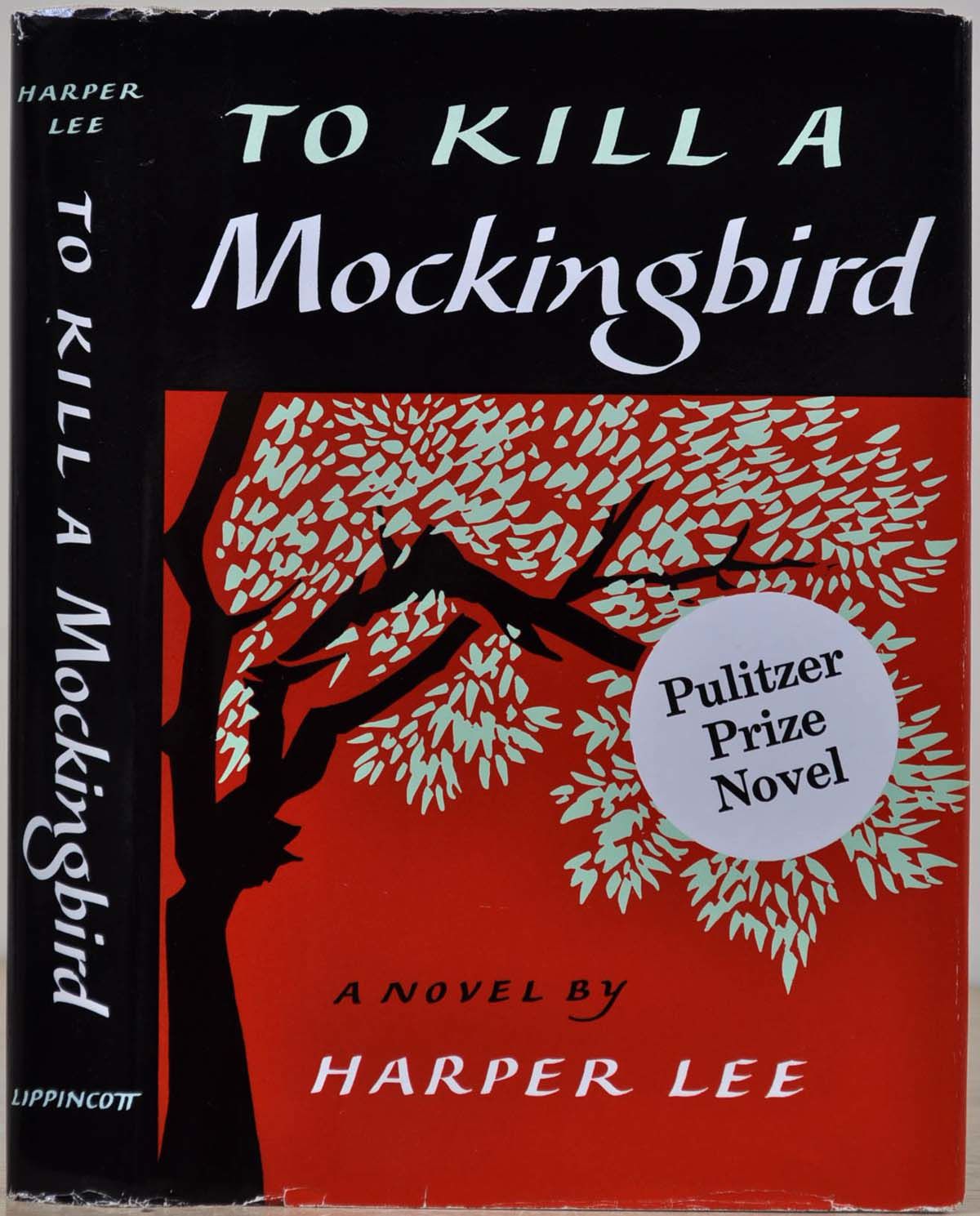 New York, NY: Harper & Row, Publishers, 1992. Book. Near fine condition. Hardcover. Signed by Author(s). Reprint edition. Octavo (8vo). 296 pages of text. Hardcover binding in almost new condition with minimal shelfwear. The unclipped dustjacket has several small tears and creases, and is rubbed at the extremities with minor loss; protected in archival mylar. Signed and inscribed by the author on the front endpaper "To Don Salter with best wishes, [autographed] Harper Lee." The text is clean and unmarked, but there is a tiny shelf bump and a tiny crease to the bottom of the page edges. This is an early 1990's reprint of this Pulitzer Prize winner, first published in 1960..
Offered by Kurt Gippert Bookseller.
Women with Guns (Collection of 36 Spanish film heralds, 1937-1969)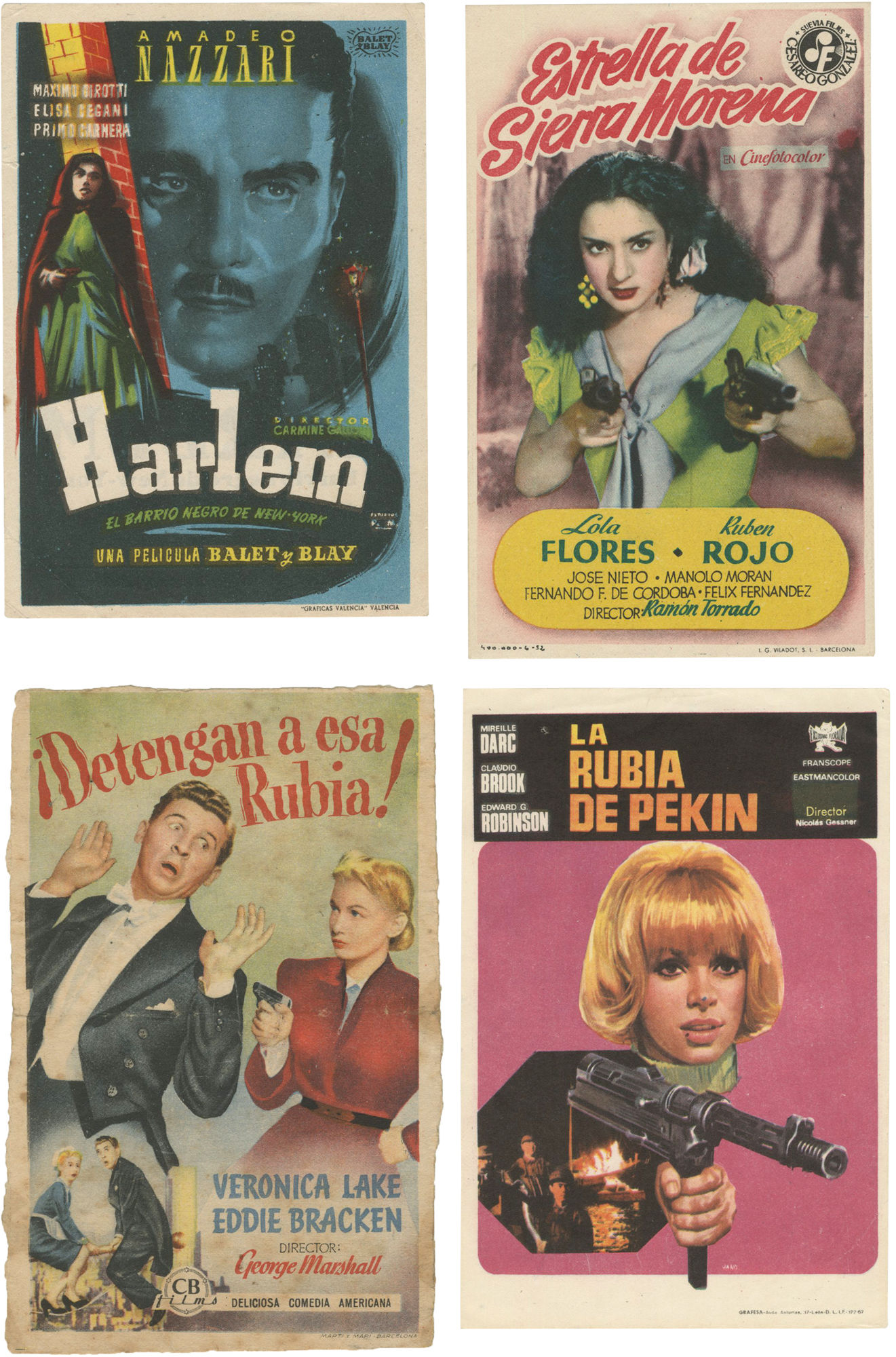 Barcelona: Various film studios, 1969. Collection of 36 Spanish film heralds for films released 1937-1969, all featuring "gun molls," or women with guns. Nearly all heralds were printed in Barcelona, by printers I.G. Viladot, T.G. Llauger, Marti y Mari, Graficas Valencias, and others, upon the Spanish release of international films. Some are for American films, with Spanish, French, Mexican, and British films represented. Highlights of the collection include "Hold That Blonde!" (1945), "Gun Crazy" (1950), "Annie Get Your Gun" (1950), "Dr. Goldfoot and the Bikini Machine" (1965), and "07 con el 2 delante (Agente: Jaime Bonet)" (1966). From "L'alibi [The Alibi]" (1937) to "The Southern Star" (1969).

Film handbills, or heralds, were essentially mini film posters, and were produced as an economical way to promote both international and regional films, distributed by press agencies and theaters shortly before the film's local release. Many were issued with text on the verso, advertising nearby cinemas or film credits. Design styles included folding brochures, and die-cut shapes and moving parts, illustrated with film stills and Spanish renditions of original poster art, as well as original work by Spanish artists.

Most are about 3.25 x 5 inches, a few slightly larger and two folding examples. Very Good plus overall, with light rubbing and a few minor creases, brief pencil annotations on a few versos, and a scattered tiny tear or chip.
Offered by Royal Books.
[LEAF BOOK] An Original Issue of "The Spectator", Together with The Story of the Famous Periodical and of its Founders, Joseph Addison & Richard Steele
by PARTRIDGE, ERIC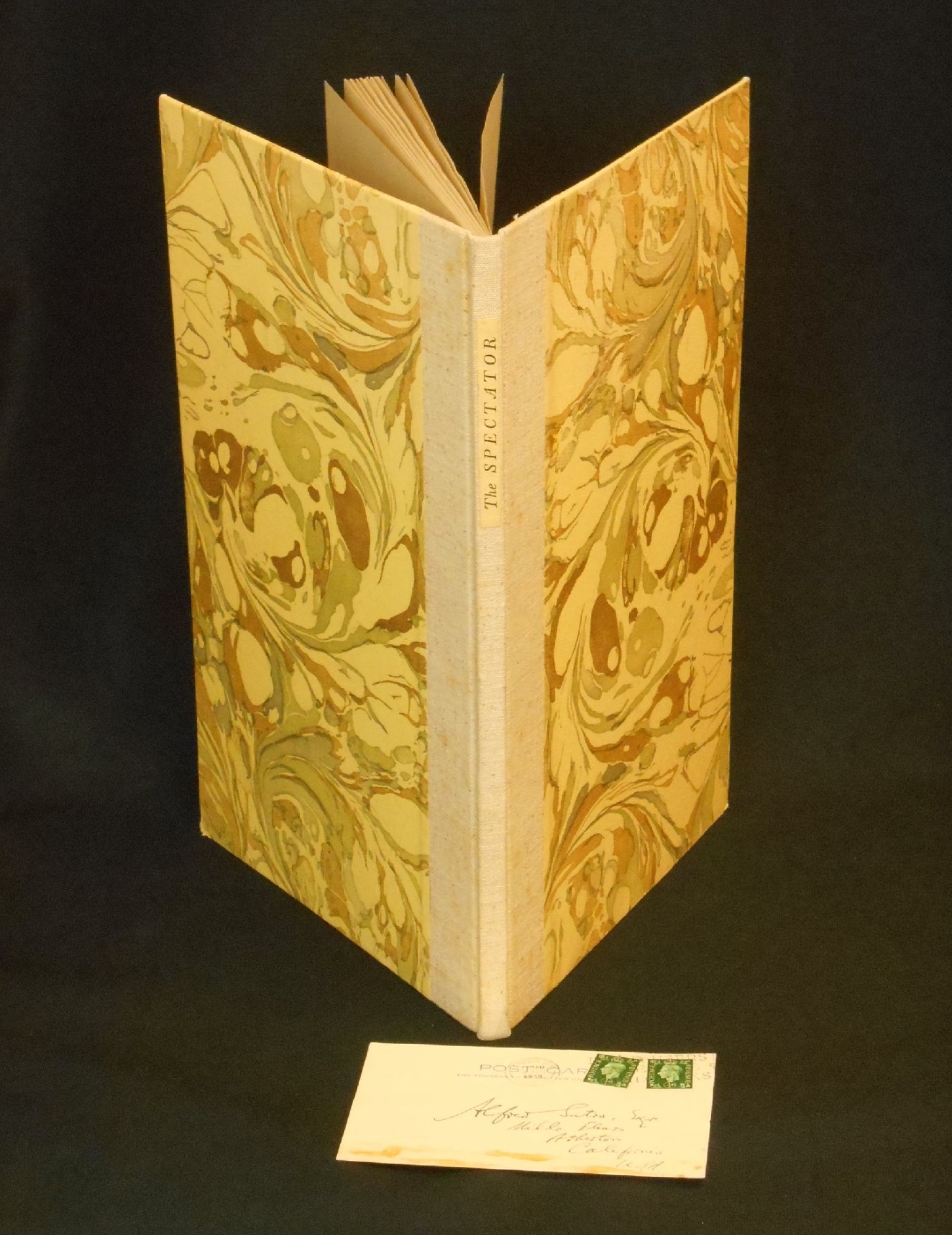 San Francisco: The Book Club of California [printed by The Grabhorn Press], 1939. Limited Edition. Hardcover. Near fine. One of 455 copies, folio size, 58 pp., with original leaf from "The Spectator" tipped in, with Ex-Libris of Alfred Sutro and postcard addressed to him written and signed by Eric Partridge. "The Spectator" was created in 1711 by Joseph Addison (1672-1719) and Richard Steele (1672-1729); published daily for the first two years, it served to inform people of subjects like literature and philosophy and to encourage educated conversation. Supposedly it was intended especially for female audiences, to make available subjects and education that might not have been offered to them otherwise.

This volume was printed by the estimable the Grabhorn Press for the Book Club of California, and includes a leaf from the March 9th, 1711, issue of "The Spectator"; this would have been a very early publication, and in fact is "Numb. VIII".

Originally, one of the Club's members, M. S. Slocum, was asked to write an essay for the book, but he declined because of his other work; thus Eric Partridge (1894-1979), notable lexicographer and expert on the period of Addison and Steele, was asked instead. Loosely laid into the volume (at one time tipped in, see "Description" below) is a postcard (postmark date 3 Aug 1939, the year of publication) with a short note in his hand pointing out an error in the book: after citing the page and line number of the error, he states "This error was, I see, in the typescript & I had failed to notice it...", he then signed the note "Eric".

There is indeed a pencilled correction to the page and line number in the postcard, possibly that of Alfred Sutro, whose Ex-Libris is on the front pastedown. Alfred Sutro (1869-1945), a lawyer residing in San Francisco, was an avid book lover and collector, and served the Book Club of California (in San Francisco) for decades: first as Vice-President from 1914 to 1925, then as President from 1925-1945 (during which period this book was published).

DESCRIPTION: Quarter natural linen with marbled paper boards, tan paper spine label with black lettering, fore-edge uncut, beige endpapers, on the flyleaf is a small mounted piece of white paper titled "Errata" listing the corrections outlined by Partridge in his postcard, beneath that is some residue of the glue which was originally used to tip in the postcard, limitation page with printer's device in black, title page in orange and black with two black-and-white photographs captioned "J. Addison" and "Richard Steele", an original leaf of "The Spectator" tipped in onto a page with a red ruled border, facsimile of the handbill in the British Museum announcing the publication of "The Spectator", the pencilled correction to the appropriate page as set forth above; Baskerville monotype, American mold made paper, folio size (13.5" by 8.5"), pagination: [i-viii] [1-3] 4-49 [50], one of 455 copies, unnumbered. The postcard is addressed to "Alfred Sutro, Esq" at his home in Atherton, California, with two postage stamps carrying the profile of King George VI, postmarked "London, W.C., 11:15 am, 3 Aug, 1939", the back with no printing, just the hand-written note by Eric Partridge.

CONDITION: Volume is near fine, with clean boards, straight corners, a strong, square text block with solid hinges, the interior is clean and bright, and other than the mounted Errata slip and the pencilled corrections entirely free of prior owner markings; the bottom corners are rubbed (top corners unrubbed) and a few spots of foxing to the linen shelfback, else fine. The postcard is near fine, clean and without wear, the glue residue matching that on the flyleaf on the front beneath Sutro's address.

CITATIONS: Grabhorn Press Bibliography, no. 312; BCC no. 56.
Offered by Swan's Fine Books.
The Log of the "Flying Fish:" A Story of Aerial and Submarine Peril and Adventure. With twelve full-page illustrations by Gordon Browne
by COLLINGWOOD, HARRY (PSEUD. WILLIAM JOSEPH COSENS LANCASTER)

New York: Scribner and Welford, N.d. [ca 1886]. First American Edition. Octavo (19cm). Publisher's pictorial beveled cloth-covered boards; [8],[9]-384pp + 24pp publisher's catalog. A lovely copy, straight and virtually free of wear, with pictorial elements on spine and front cover still sharp and vivid, Near Fine. 24-pp Scribner & Welford catalog, "Books for Young People," bound in following text, dated Christmas, 1886. Presumably preceded by the London edition (Blackie,1886).

A technological fantasy story for juvenile readers, the first of the author's three "Flying Fish" novels. Collingwood/Lancaster (1843-1922), an engineer by training, was a prolific writer of juvenile boy's stories, many on nautical themes but only a few venturing into the fantasy realm. Like many British juvenile authors of the period, Collingwood emphasized traditional Tory principles of supremacy, pluck and empire, dreary stuff somewhat salvaged in the present instance by his working knowledge of contemporary scientific advances used to construct a convincing, if speculative, near-future technological setting. REGINALD p.111; BLEILER CHECKLIST (1979) p.46 (both citing the London edition).
Offered by Lorne Bair Rare Books.
View all new listings on abaa.org...
Browse recent catalogs of rare books and print ephemera from ABAA members...
Please note, all items are unique, so if a link takes you to a blank page, the book has been sold!