"Genius is immediate, but talent takes time." —Janet Flanner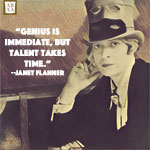 If you think of Paris as a golden city of culture, eternally haunted by the ghosts of "lost generation" writers like Ernest Hemingway, F. Scott Fitzgerald and Gertrude Stein, you are indebted to Janet Flanner. For 50 years Flanner lived in Paris and chronicled its daily life, its culture, and its personalities for the New Yorker. It's possible she did more to shape American's impressions of Paris than any other writer.
Like Flanner's cultural reportage, building a quality book collection also takes time and a keen instinct. The astute collector must immerse themselves in their chosen milieu, genre, or subject matter, and learn to tell the exceptional writers from the insipid, to distinguish between the ephemeral flavors of the month and the books that will stand the test of time.
Great collections are not built in a day, nor are they built alone. Savvy collectors find others who share their interests, or who have collected or studied an area before them. Some of these experts are members of the ABAA, have helped many people build their collections, and are always happy to help newer collectors hunt for the essential cornerstones of their growing collections.
If you have not read Janet Flanner before, a wonderful place to start is her 1972 collection Paris Was Yesterday. If you have not met any ABAA members, a good first step is to read through their catalogs for insight into their interests, areas of expertise, and idiosyncratic humor.
We invite you to peruse the latest catalogs from the members of the ABAA below...
Note: this list is regularly updated. *New* indicates catalogs added this week.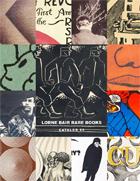 English Libertine LIterature 1652-1843 -- Catalog available by request stuart@sbrarebooks.com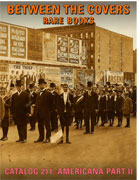 BETWEEN THE COVERS, RARE BOOKS
Americana: Books, Periodicals, Maps & Views -- November, 2016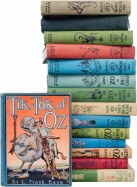 Catalog 57 -- Sustained Ambitions or, The Eccentricities of Endurance
Catalog 58: Carriage Books from the Collection of Deirdre H. Pirie

New York Antiquarian Book Fair
ANDREW CAHAN, BOOKSELLER, LTD.
David Rajchel Arkham House Archive -- Offered jointly with John W. Knott, Jr., Bookseller
Short LIst: Tattooing, Art, Feminism...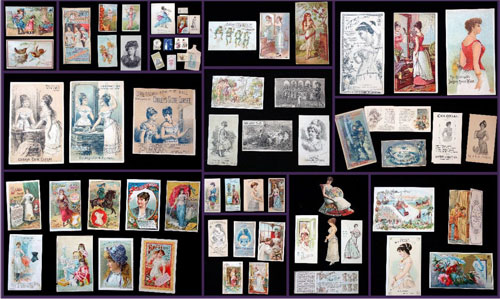 THOMAS A. GOLDWASSER RARE BOOKS
JONATHAN A. HILL, BOOKSELLER, INC.
Catalogue 71: American Women Writers, Reformers and Achievers
Catalog 14 -- Artists' Books, Private Press, 19th Century Literature, Original Art, and more.
JOHN W. KNOTT, JR., BOOKSELLER
David Rajchel Arkham House Archive -- Offered jointly with L.W. Currey, Inc.
Catalog #74: 100 Rare Books -- with an emphasis on history and military affairs. Please request from mail@kubikbooks.com... * New *
MICHAEL LAIRD RARE BOOK & MANUSCRIPTS
DAVID M. LESSER, FINE ANTIQUARIAN BOOKS
LIBER ANTIQUUS, EARLY PRINTED BOOKS & MANUSCRIPTS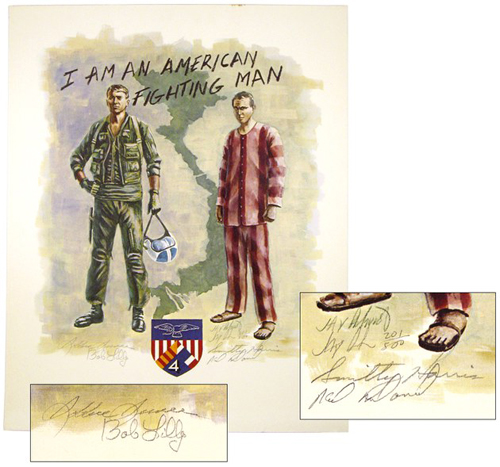 J.& J. LUBRANO MUSIC ANTIQUARIANS
New York Antiquarian Book Fair
BRUCE MCKITTRICK RARE BOOKS, INC.
December 2016: Western Americana -- by subscription only. Contact oldwestbooks@earthlink.net for details about obtaining a copy.
Catalog #2: Fantasy, Horror, Science Fiction * New *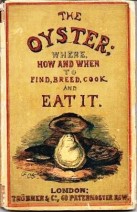 R & A PETRILLA, ANTIQUARIAN BOOKSELLERS
PHILADELPHIA RARE BOOKS & MANUSCRIPTS
RABELAIS BOOKS ON FOOD & DRINK
RICHARD C. RAMER, OLD & RARE BOOKS
B&L ROOTENBERG RARE BOOKS & MANUSCRIPTS
SHORTHAND: A collection of books, pamphlets, broadsides and manuscripts from the 17th to the 19th centuries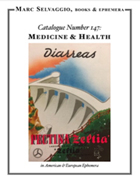 MARC SELVAGGIO, BOOKS & EPHEMERA
MICHAEL R. THOMPSON RARE BOOKS
New York Antiquarian Book Fair List
"Occasional List" -- please request a copy directly from jwrb@comcast.net...
Catalogue 4: Americana & Travel, Including Manuscripts, Photos, Ephemera
JOHN WINDLE ANTIQUARIAN BOOKSELLER
--
Remember, you can always browse and download the latest catalogs published by ABAA members on ABAA.org by visiting the following link: https://www.abaa.org/catalog/... (You can also access this page by selecting 'Booksellers' from the top menu, scroll to the bottom of the page to 'Member Catalogs', and click on 'View All'.)