Recent Catalogs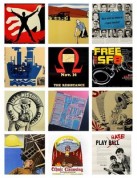 Art from the Streets - 20th and 21st Century Posters
A list of 40 uncommon posters (or groups of posters) with a variety of social, political, entertainment and other themes. Many are from California; others are from New York, Nigeria, Israel, Italy and Germany.
Recent Catalogs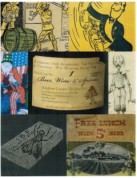 Short List #1: Beer, Wine and Spirits
A short list of 18 uncommon items related to Beer, Wine & Spirits. Unsold items include a tale of Prohibition in San Francisco well before 1920. See some rare labels from before and shortly after Prohibition, some maps of Napa Valley, a Mouse poster featuring Jerry Garcia in patriotic garb offering up a beer, a rare survivor from Harry's New York Bar (in Paris).