Recent Catalogs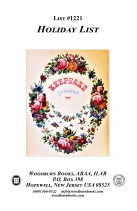 Holiday List #2021
Holiday List 2021 (November 2021) contains a descriptive listing of 37 horticultural and gardening books. Highlights include the following: Keese - FLORAL KEEPSAKE, NY 1854; Mattson - THE AMERICAN VEGETABLE PRACTICE, Boston 1845; Rafinesque - MEDICAL FLORA, Philadelphia 1828: 1830; and Thomson - THE THOMSONIAN MATERIA MEDICA, Albany 1841.
Recent Catalogs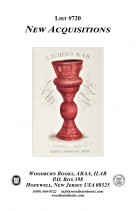 Horticulture List #720
Horticulture List #720 (July 2020) contains a descriptive listing of 20 horticulture and gardening books, mainly 19th century works on flowers, plus several horticultural periodicals.
Highlights include: Green's TREATISE ON THE CULTIVATION OF ORNAMENTAL FLOWERS, Boston, MA 1828; Hooper's PRACTICAL FARMER, GARDENER & HOUSEWIFE, Cincinnati, OH 1839; and M'Mahon's AMERICAN GARDENER'S CALENDAR, Philadelphia PA 1819.
Please contact us at info@woodburnbooks.com or phone us at (609) 466-0522 if you would like to receive a print version of this catalogue.