Browse this Seller's Inventory
Recently Listed Items
Recent Catalogs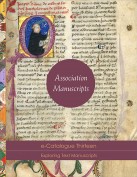 E-Catalogue Thirteen: Association Manuscripts
Association copies (books owned or annotated by their author, someone close to the author, or more broadly, by any notable individual) are prized by collectors of printed books. It is not ordinarily a term applied to medieval or Renaissance manuscripts, but we have recently been having fun with the concept, which underlines the fascination we all have with the people associated with every book, be it printed or copied by hand.
Recent Catalogs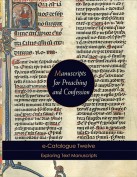 E-Catalogue Twelve: Manuscripts for Preaching and Confession
Manuscripts related to pastoral care (the church's ministry for the spiritual welfare of the laity) were an important genre in the Middle Ages, serving the practical needs of the medieval clergy, and offering scholars and students today valuable insights into daily life in this period.