Belle da Costa Greene Scholarship
With the goal of actively working to achieve a more diverse and inclusive community of booksellers and librarians, thanks to the generosity of Lisa Unger Baskin, The Colorado Antiquarian Book Seminars (CABS) is pleased to offer a 2017 scholarship for $2,000 to cover the cost of tuition, room and board ($1,646) with the additional $354 intended for travel or incidental expenses. The scholarship is intended for a bookseller or a librarian from an historically underrepresented community.
We encourage applications from booksellers and librarians from the African American, Latino/a/x, Asian American/Pacific Islander, LGBTQ+, working class, persons with disabilities, or other self-identified communities of booksellers or librarians who might benefit from this scholarship.
Applicants should submit a short 1- or 2-page essay on why they want to attend CABS. They should include in the statement a brief personal and professional history, and something about their relationship to books and the book trade. We also ask for a CV and one letter of support from a member of the book trade, a professional librarian, or another member of the antiquarian book world.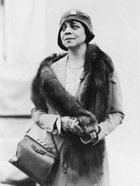 This scholarship is named for Belle da Costa Greene, the African-American librarian, bibliographer, and director of the Morgan Library.
The deadline to submit your application is May 1, 2017. We will notify the winner by or before May 15, 2017. Submit your application by mail or by email to Garrett Scott:
Garrett Scott, Bookseller
P.O. Box 4561
Ann Arbor MI 48106
garrett@bibliophagist.com
Please include "Belle da Costa Greene Scholarship" in your email subject line.