Denver has its very own "Booksellers' Row" after the relocation of two ABAA members, Anderson Butler Rare Books and Gallagher Books.
Anderson Butler Rare Books has opened and Gallagher Books has re-opened after moving seven doors South of their previous location. Anderson Butler Rare Books relocated to Denver from Seattle a year ago and have just rented the storefront at 1460 South Broadway. Mark Anderson has been in the antiquarian book business since 2001. Mark's wife, Nora Butler Anderson, joined him in the business in 2008. The original store opened on the second-floor of a Seattle building in 2010.
Now in its new street-level incarnation on Antique Row, Anderson Butler Rare Books specializes in antiquarian, collectible and eclectic books, manuscripts, art and ephemera across many fields including Americana, Literature, Travel and Philosophy. They are especially interested in books relating to the Culture of Time: Almanacs and Calendars, Astrology and Divination, and Horology.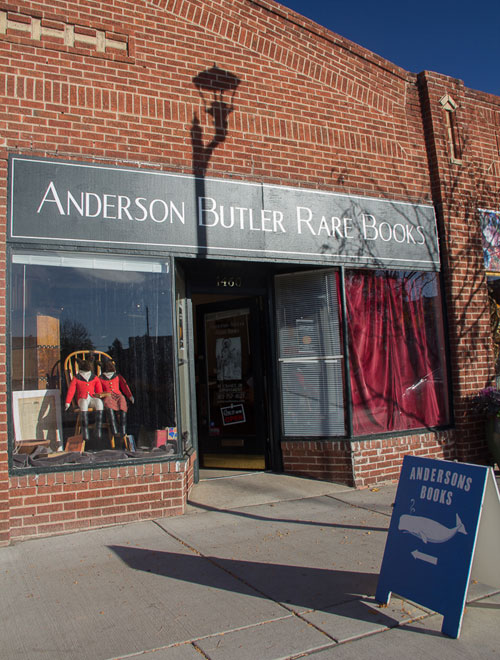 Anderson Butler Rare Books, 1460 South Broadway, Denver.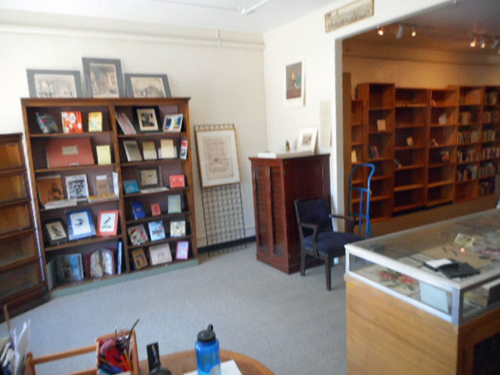 Inside Anderson Butler Rare Books.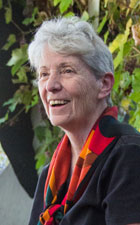 Gallagher Books was started by Don and Sue Gallagher in 1994 in the Antique Guild that used to be at the corner of Louisiana and Broadway. After 12 years in that location, the Guild was redeveloped and Gallaghers moved to the 1400 block of the row where they had a shop for 10 years. Now they are in the new location just two doors from Anderson Butler.
Don died in the spring of 2015 and Sue has continued the business. Gallagher Books offers an outstanding selection of old, rare and unusual books in many fields. You'll find exceptional choices in Western, Americana, Art, Children's, Illustrated, Leather and Decorative Bindings, Railroad, Archaeology, Military, History, Literature. Original World War I & II posters and library related antiques are also available.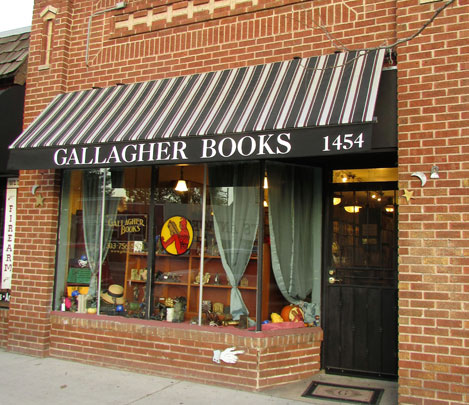 Gallagher Books, 1454 South Broadway, Denver.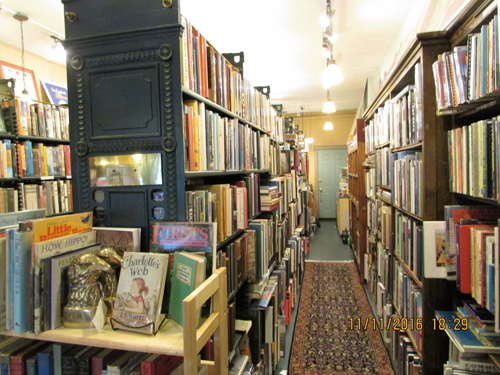 Inside Gallagher Books.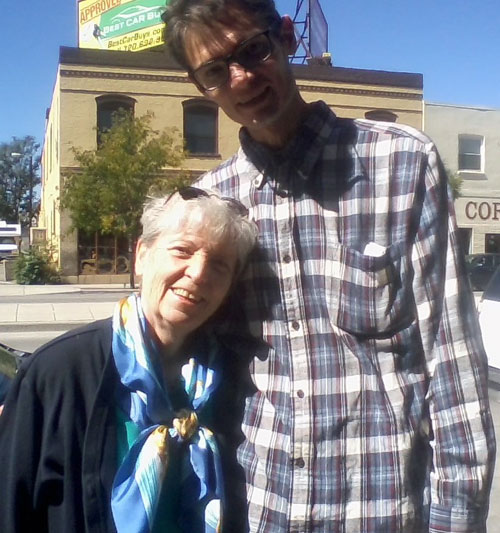 Sue Gallgher and Mark Anderson looking relaxed after the move!