The 48th California International Antiquarian Book Fair kicks off on February 6, 2015. One of the keynote events at the fair is a presentation on Jack London's photography, by archivist and noted London expert Sara S. Hodson.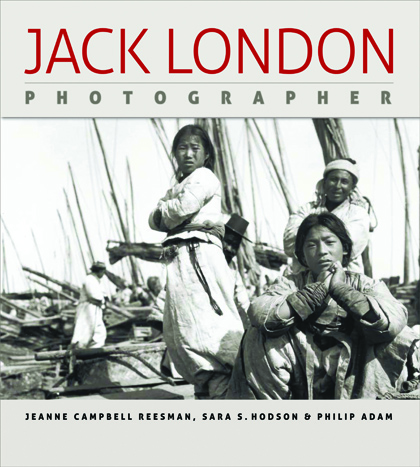 Jack London (1876-1916) is now best known for stories and novels like The Call of the Wild and The Sea Wolf, as well as his many adventures as a sailor, Klondike gold-seeker, and rancher, but in the early years of the 20th century, he was a noted journalist and photographer, reporting from around the world for the Hearst syndicate. His negatives are now housed with the California Department of Parks and Recreation, and the Huntington Library holds 12,000 printed photographs. (ABAA members occasionally offer some of his photographs.)
London's vivid, sensitive photographs capture the homeless of Great Britain in 1902, recording scenes of ragged men and women huddled on the park benches and harassed by police; battle images and portraits of freezing Korean refugees during the 1904 Russo-Japanese War; some of the first photos of the 1906 San Francisco Earthquake; the colorful life of the Hawaiian Islands and the South Seas photographed on the voyage of his sailboat, the Snark (1911); and the invasion of Vera Cruz in 1914.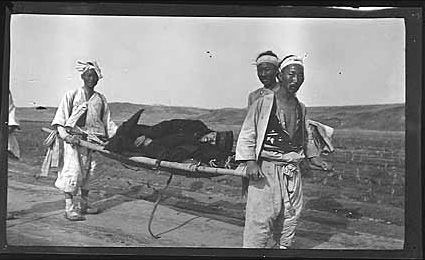 Wounded Japanese Soldier, Russo-Japanese War, 1904
Many of these images appeared in his newspaper and magazine stories as well as in his books The People of the Abyss (1903) and The Cruise of the Snark (1911), but few have been seen by many people and most have never appeared in print.

Sara S. "Sue" Hodson has overseen the Huntington Library's Jack London archive for thirty years, and co-edited Jack London: One Hundred Years a Writer, a volume of scholarly essays published by The Huntington Press in 2002. Her latest book, Jack London, Photographer (co-edited with Jeanne Campbell Reesman and Philip Adam) tells the story of Jack London's work as a war correspondent and photographer, and reveals a life as adventurous and exciting as anything in his fiction.
Sara S. Hodson will present a lecture on Jack London's photography, illustrated with selections from London's photographic works, at the 48th California International Antiquarian Book Fair in Oakland, CA, on Sunday, February 8, 2015. This will be a rare opportunity for London fans and collectors to view and learn about his photography from a leading expert.
Further details can be found at www.cabookfair.com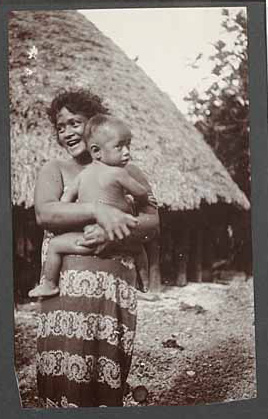 Mother and Child, Samoa, 1908