Hailed as "the sports equivalent of the Emancipation Proclamation," one of the original contracts Jackie Robinson signed with the Brooklyn Dodgers has been authenticated by ABAA member John Reznikoff (University Archives) and appraised at $36 million by ABAA member Seth Kaller (Seth Kaller, Inc.). Owned by businessman Mykalai Kontilai, the contracts will go on display at the Collectors Café in New York City next week.
ESPN reported on the contact this week, quoting Reznikoff:
"It passed all the tests with flying colors, everything that I looked at," Reznikoff said this week. "There's a lot of components to a document. There's ink, paper, printing, and everything was consistent."
"I'm 110 percent sure" it's real, Reznikoff said.
and Kaller:
"Their effect on American history, and even the world, transcends the bounds of sports," Kaller wrote in his appraisal. "Jackie Robinson's contracts are documents of freedom in the same vein as the Declaration of Independence, the Constitution and the Emancipation Proclamation."
You can read the ESPN story in its entirety here...
---
Some items signed by Jackie Robinson from abaa.org: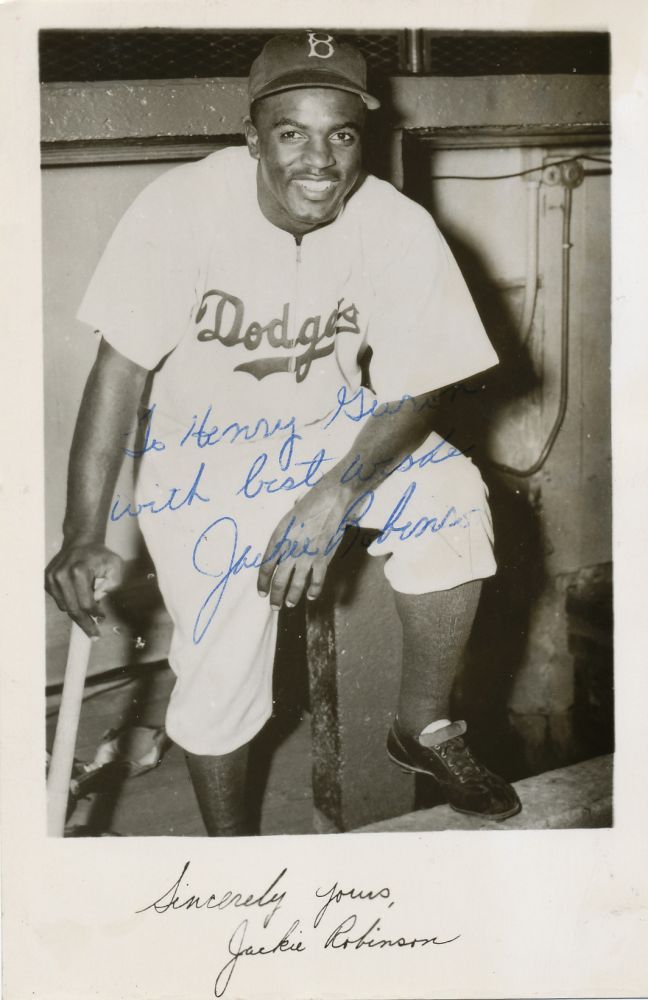 Fine signed and inscribed 3.5" X 5.5" postcard portrait by Jackie Robinson in the dugout.
He signed in blue ball point pen, "To...with best wishes, Jackie Robinson." The last two letters are light. His printed signature shows below the portrait. (Offered by Schulson Autographs)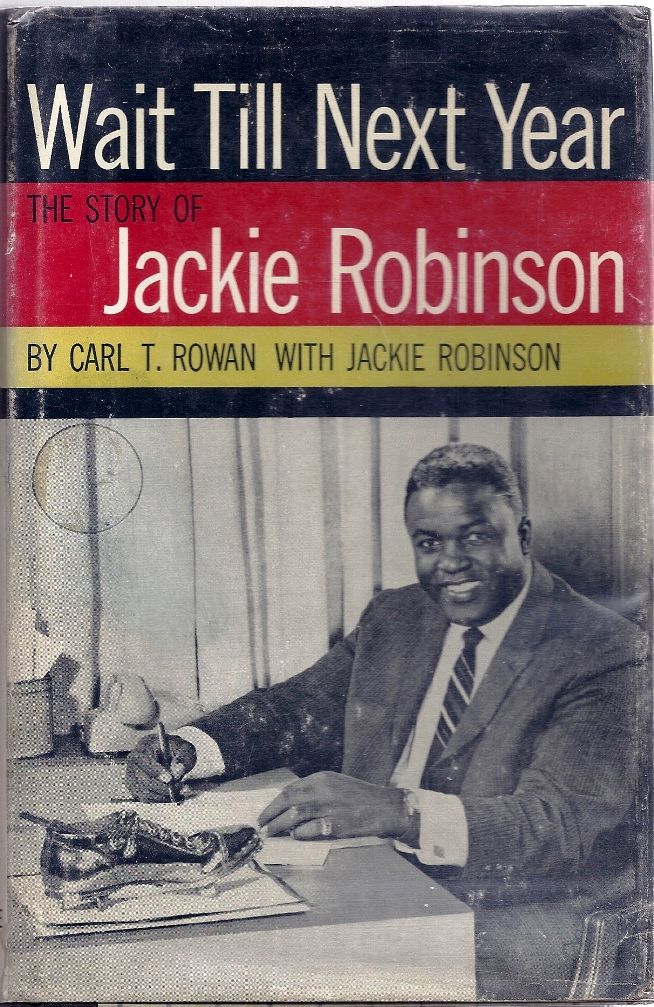 WAIT TILL NEXT YEAR. THE LIFE STORY OF JACKIE ROBINSON (Signed, First Edition)
New York: Random House, (1960). First Edition. Hardcover. Slightly cocked, boards slightly warped. Dustwrapper is price-clipped with minor edgewear and rubbing. Very Good in a Very Good dustwrapper. Illustrated with eight pages of black-and-white photographs. This copy is INSCRIBED and SIGNED by the Hall of Famer on the front endpaper. (Offered by Charles Agvent)