These items are still missing as of 5/31/2019.
Two items went missing from Pryor-Johnson Rare Books at Crawford-Doyle Booksellers.
1. Capote, Truman. In Cold Blood. A True Account of a Multiple Murder and Its Consequences. NY: Random House, 1965. First edition, first printing. Capote's own copy, which he had bound specially. Quarter-bound in grey buckram with blue-marbled paper sides; gilt-stamped title and date on spine; untrimmed; black top-stain. Fine. Signed by Capote on first free end-paper.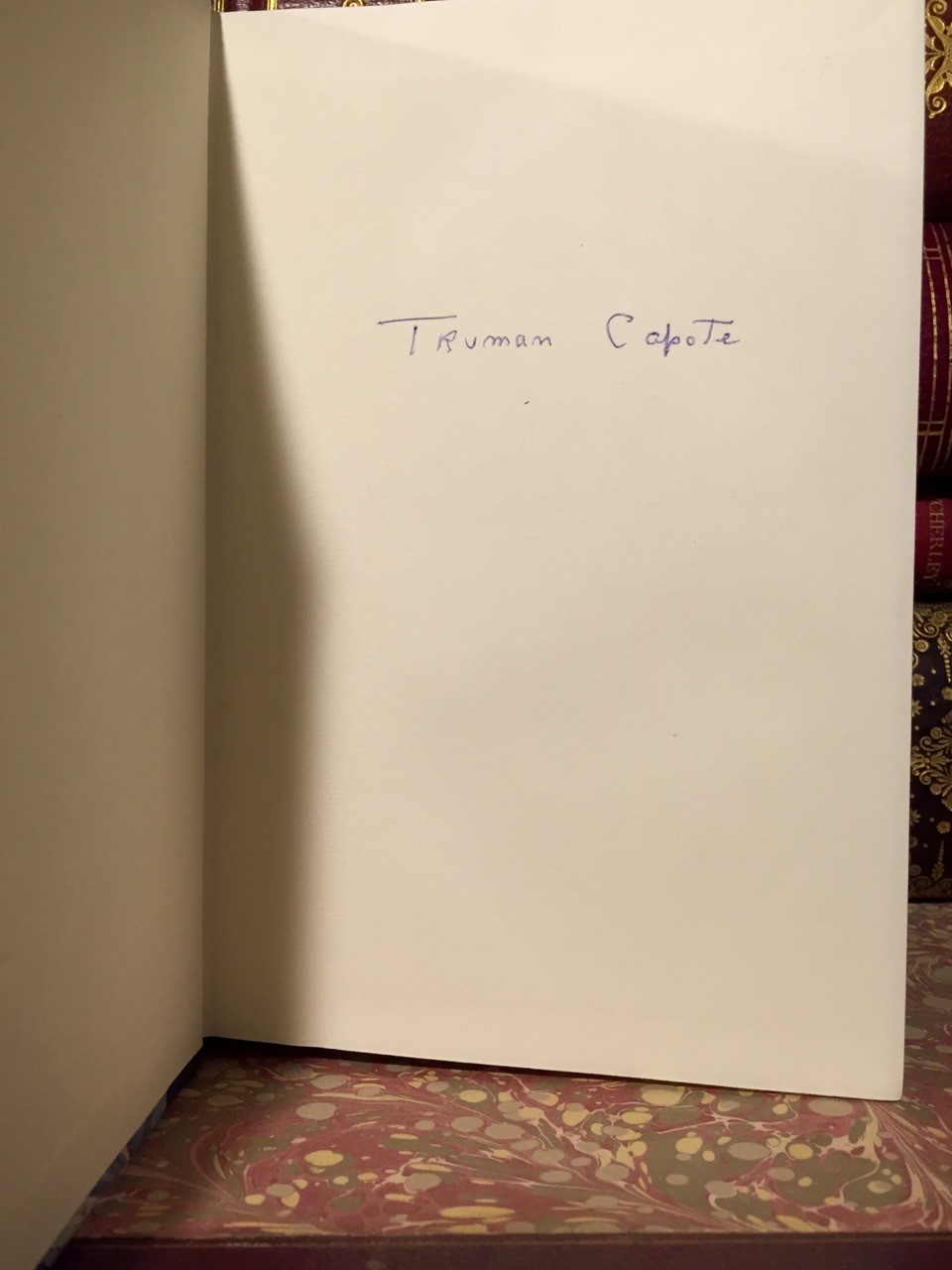 2. Vonnegut, Kurt.Cat's Cradle. NY: Holt, Rinehart and Winston, 1963. First edition. Signed by Vonnegut on first free end-paper, a medium-size (ca. 3" tall) inscription on the center of the page – possibly in green ink?
Pryor-Johnson Rare Books at Crawford-Doyle Booksellers
1082 Madison Avenue, New York
pryorjohnsonrarebooks.com
pryorjohnsonrarebooks@gmail.com
1 (212) 452-1990 – 1 (646) 546-4883