Meet the latest antiquarian booksellers accepted as members of the ABAA.
Full Members:
Victoria Dailey, Dailey & Turner Rare Books & Ephemera, Los Angeles, CA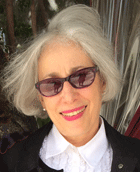 Victoria Dailey has rejoined the ABAA as a full member after being an Emeritus Member for a short time. In other news, Victoria has recently been named the Deputy Editor of The Book Collector.
Daniel Moyer, Daniel / Oliver Gallery, Brooklyn, NY
Dan Moyer is one half of the Brooklyn based gallery Daniel / Oliver (along with co-owner Ollie Lott). Daniel / Oliver handles photographic material and other works on paper, primarily unique collections and comprehensive archives, which chronicle American stories. Dan Moyer is also a playwright and screenwriter. His play "Half Moon Bay" premiered at the Cherry Lane Theatre in NYC and he has written for the Facebook Watch show "Limetown."
Michael Pyron, Michael Pyron, Bookseller, Conshohocken, PA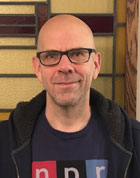 Michael Pyron has been a bookseller for 20 years and has been binding and repairing books for nearly as long. He has been a reader most of his life, but was introduced to the idea (and reality) of the "antiquarian book trade" at Black Swan Books where he worked for more than a decade from 2001-2012. It was also at Black Swan Books where he was introduced to conservation and bookbinding and was offered a steady supply of books that required attention and a boss who gave him plenty of latitude to learn by trial and error—a remarkable gift for someone learning a craft. In November 2012, Michael formalized his previously informal "side-hustle," Michael Pyron, Bookseller. From his home studio and office he offers an array of conservation, binding, and custom enclosure options as well as a general inventory with emphasis in private press books, Americana and the Civil War, and literature.
David Smith, Fantasy Illustrated, Silvana, WA
Dave Smith began his journey into the book business when at the age of 14 he started working for John McLaughlin, owner of The Book Sail. This was in old downtown Anaheim in the summer of 1969. In 1979, he opened his first comic book store, Fantasy Illustrated, about 1.5 miles from Disneyland. Along the way he opened two other locations in California. One was in the city of Orange and the other in Costa Mesa. In 1994, he moved to Washington State and bought Rocket Comics in Seattle, while retaining the Fantasy Illustrated name for his mail order business. In the late 1990's, he started specializing in pulp magazines and exhibiting at pulp conventions. In 2001, he closed his last brick and mortar store moving full time into mail order and shows. These days he concentrates on pulp magazines with an ever-increasing emphasis on vintage science fiction books with some comics on the side.
At the age of 66 Dave feels very grateful and blessed to be a part of the antiquarian book and paper fields and looks forward to continuing in the business as long as he is able. His passion continues to keep him driven in this awesome profession.
Carol Spack, Original Antique Maps by Carol J. Spack, Framingham, MA

Prior to picking up her first antique map at an outdoor flea market and wondering what it might be, Carol Spack had pursued a professional life of several disciplines: studio art, law, and land use planning and conservation. Normal has always included a mix of interests and an eclectic extended family of colleagues and friends. Art is a core lifelong interest. Her law practice concentrated on art law, nonprofit organizations, real estate, and small business matters. This practice was its own creative curriculum to serve studio artists and individuals who had an idea for a grass roots nonprofit organizations to pursue public interest, personal and cultural projects. This world was an extension of her lifelong studio art activities in sculpture and ceramics.
But maps are a jealous master and Spack confesses to being consumed by antique maps, and hunting for antique maps, Americana, ephemera, children's illustrated books, or geographies and unusual finds. Her concentration on antique American published maps extends into the 20th century. The cartographic mix seems to be like the universe, ever expanding. When the all clear COVID sign flashes, Spack would like to resume giving short presentations to general audiences also keen on maps either in person or by writing. Currently, she has four articles to be published in the Calafia journal, starting with the April 2021 issue. Spack looks forward to road trips and meeting new ABAA colleagues.
Other new Full Members:
Cliff Niederer, Niederer Fine Art Books, La Jolla, CA
Associate Members:
Matthew Alexander, Old Editions Bookshop and Gallery, Buffalo, NY
Matthew A. Alexander, M.A., M.S., is from Buffalo, New York, and specializes in Postmodern and Beat Literature, Occult and Esoterica, 17th and 18th Century Illustrated Medical Texts, Thanatology, Film Ephemera, Fine Bindings, and all things strange and unusual. His thesis research focused on the works of Thomas Pynchon and Psychoanalytic Theory, with additional emphasis on William S. Burroughs, Vladimir Nabokov, David Lynch, and Lars von Trier. As a trained librarian and cataloger, he has a passion for the physical preservation of the printed word, as well as increasing its accessibility through digital technologies. He believes firmly that our cultural heritage and intellectual artifacts should be accessible for the good of all, and not hoarded by a privileged few, and that rare book sellers and collectors alike have a social obligation to aid in these efforts while enjoying their passions.
James McBride, McBride Rare Books, New York, NY
James McBride was born and raised in New York and attended Princeton University, where he completed an honors degree in the Classics. He went on to obtain two Master's degrees, in Library and Information Science from the University of Texas at Austin and in the History of the Book from the University of St. Andrews. After his return to the United States in 2015, he was hired as a cataloguer by the William Reese Company, where he worked for nearly three years. In 2018, James co-founded McBride Rare Books, which deals in Americana in many fields, often with a focus on the American West and Latin America. The firm maintains a small but diverse stock of rare books and unusual imprints, manuscripts and archives, photography, and ephemera. Among his personal collecting interests are early American editions of classical works or classical language instruction and Greek printing in America during the hand-press period.
---
A searchable index of ABAA members can be found here....