Welcome the latest full- and associate-members of the ABAA.
Full Members
David Meikle, Archway Books (Dover, NH)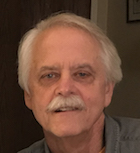 David Meikle bought his first "old books" at age eleven, paying a bargain price for three handsome 125-year-old books. Only when he got home did he realize most of the engravings were razored out and had probably been for sale individually in that very stall. Still, he was hooked on old books. Twenty-five years later, he jumped at a chance offer to manage a used bookstore in Portsmouth, New Hampshire, and spent ten years there, eight as an owner.
As his own antiquarian interests developed, he realized that running a general-interest used bookstore would not remain fulfilling for the rest of his working life. So, he sold his share and for nearly twenty years has sold primarily on the internet and at shows.
While he characterizes his inventory as "general antiquarian," over time themes have emerged that reflect a fascination with artifacts where cultures meet — missionary Bible translations and tracts; sailors' photograph albums; foreigners portrayed in Japanese printed books; Western primers and textbooks transmogrified into Greek, Chinese, Armenian or whatever; photographs of the first Japanese/Chinese/Burmese students/diplomats/entertainers in Britain/France/America; relatively unknown US military incursions in Asia prior to World War II; and immigrant religious and political publications in the US.
David Spilman, David Spilman Fine Books (Sebastopol, CA)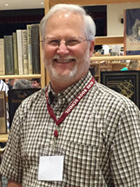 David Spilman lives in rural Sonoma County, California with his wife, two cats, eleven Shetland sheep and a rescued Desert Tortoise. David has collected books for many years and started his bookselling business in 2012 as a second career. He specializes in books, maps and publications related to exploration, adventure, and world history. David's particular interest is in the Heroic Age of Antarctic exploration from 1895 to 1920's. Another area of interest is in the American western expansion, California, Pacific Northwest and Alaska with related Gold Rushes. He has attended CABS, twice, and courses at the Rare Book Schools at UVA and UCLA. He is currently serving as Treasurer of the Independent Online Booksellers Association (IOBA). He strongly supports the professional development and code of ethics of both ABAA and IOBA.
Nicholas Zinos, Zinos Books (Saint Paul, MN)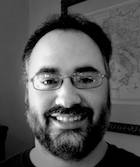 Nicholas Zinos is a hopeless bibliophile who loves to learn and never ceases to be amazed at the wealth of knowledge that rare books contain. He began his career with Loome Booksellers of Stillwater, Minnesota in 2004 -- whose founder, Dr. Thomas Loome, learned the rare book trade at the feet of the great "King of Wye", Richard Booth, who founded the world's first book town in Hay-on-Wye, Wales. Upon leaving Loome's in 2006, Nicholas founded his own rare book company, first called Philokalia Books and later changed its name to Zinos Books.
Highly interdisciplinary in nature, Nicholas loves the interaction between different branches of knowledge. He is especially keen on 16th century history, the Renaissance, Dante, the Far East, Missions, Jesuitica, and modern illustrated books.
Dorothy Hurt, William Reese Company (New Haven, CT)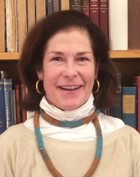 Dorothy Hurt is the wife of the late Bill Reese. Bill's firm, the William Reese Company, founded in 1975, specializes in Americana, travels and voyages, and literature. Dorothy has been a co-owner and an employee of the Reese Company for the last sixteen years. Her role has been primarily operational rather than bibliographical. She is now the managing director of the company and is supported by the highly capable and longtime Reese Company team.
Associate Members
Zachary Marconi, Brattle Book Shop (Boston, MA)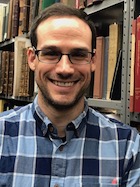 Zac Marconi is the assistant manager at the Brattle Book Shop, where he has been on staff for 12 years. Though a generalist at heart, his strongest interests include pre-1800 printing, Russian/Soviet books, and bibliography. He's a proud graduate of the Colorado Antiquarian Book Seminar and has studied descriptive bibliography and American Book History at Rare Book School. He lives in Boston with his wife, Charlotte, and dog, Rosie, who both tolerate admirably living with far too many books.