After a two-year pandemic hiatus, the 54th California International Antiquarian Book Fair will return to the Bay Area on Friday, February 11 through Sunday, February 13, 2022. The event will be held at the Oakland Marriott City Center and will feature rare books and related treasures from both US and international booksellers. To coincide with the in-person event, the ABAA Virtual Book Fair: California Edition will take place from 9 am (PST) Saturday, February 12 until 5 pm (PST) Monday, February 14 and will be accessible at abaa.org/vbf.
The fairs are sponsored by the Antiquarian Booksellers' Association of America (ABAA) and the International League of Antiquarian Booksellers (ILAB). Both in-person and virtual fairs will offer a rich selection of manuscripts, early American and European literature, modern first editions, children's books, maps and autographs, as well as antiquarian books and ephemera on a wide range of other topics.
Among the rich selection of thousands of books, maps, manuscripts, and ephemera on offer in Oakland will be some extraordinary items that tell fascinating stories or offer nuanced glimpses into our history. Some of these notable items will include:
The Thackrey Library an Archaeology of Pleasures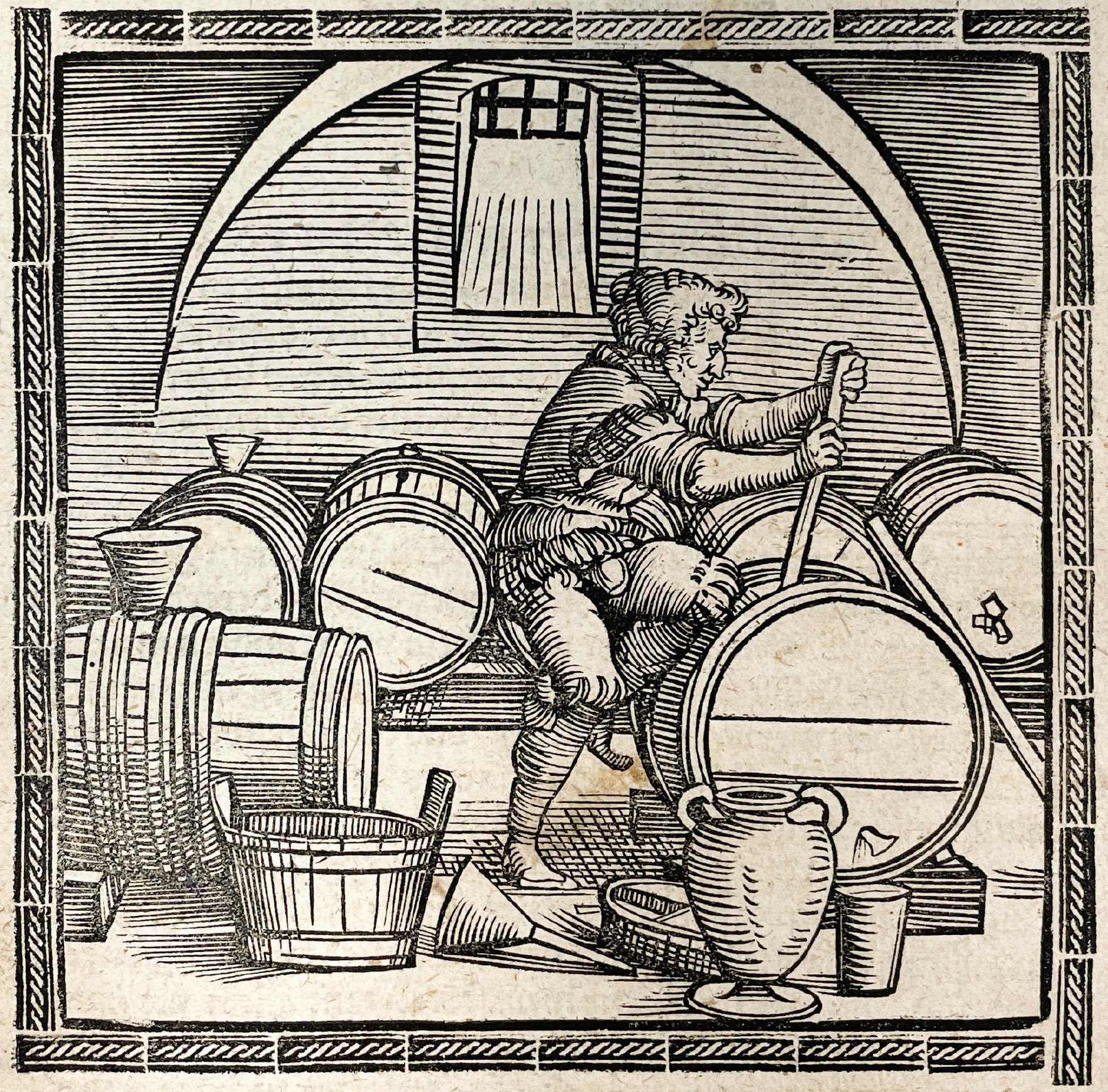 The Thackrey Library is the greatest collection of wine books and manuscripts in private hands in the United States. Comprising more than seven hundred titles, the Library includes all of the important works in oenology and viticulture from the 15th century to the phylloxera epidemic in the late 19th century. It is also a remarkably complete picture of the culture of wine in Western civilization.
Some of the early manuscript highlights include a 6th-century receipt for the purchase of grape vines (written on papyrus); a lovely late 14th-century illuminated leaf depicting someone crushing grapes; and a mid-15th century winemaking manuscript formerly in the collection of André Simon, the 20th-century's leading bibliographer of wine books. Also present are three early editions of Arnaldus de Villanova's De vinis, widely considered to be the first printed book on making wine (1530, 1532, 1585); Jacobus Praefectus' De diversorum vini generum natura liber, a dialogue about wine between friends; Bartolomaeo Taegio's extremely rare and thorough handbook on viti- culture and oenology (1564); the Basel physician Guglielmo Gratarolo's study of the health properties of wine (1565); several editions of Piero de Crescenzi's early illustrated work on agriculture (1511, 1513, 1530, 1538, 1542, 1548, 1561); a German wine-maker's manual, in manuscript, from 1571; Johann Rasch's Weinbuch (1580); Andreas Helmreich's winemaking guide (1592); and a superlative copy of Andrea Baccio's De naturali vinorum (1596), richly gilt and bound in 17th-century red morocco. This volume is from the collection of Raymond Oliver, the greatest collector of French gastronomy in the 20th century. In terms of provenance, in addition to works from the Simon and Oliver collections, there are works previously belonging to Inglenook Library, the Nordkirchen Library, Marcus Crahan, Leon Lambert, Charles Monselet, Bernard Chwartz, and Killian Fritsch. (Offered by Ben Kinmont, Bookseller)
Big Rock Candy Mountain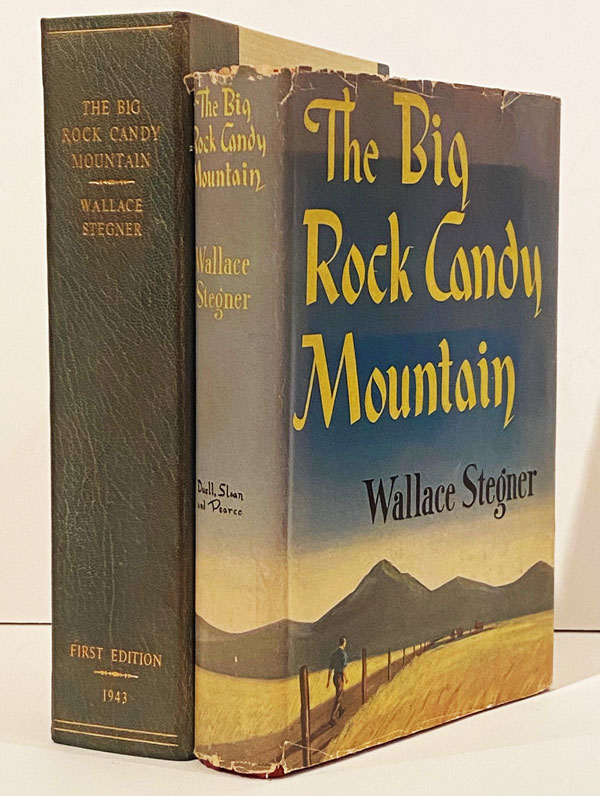 Perhaps fueled by an evening of cocktails, Wallace Stegner and his best friend Bernard DeVoto "inscribed" Stegner's monumental, semi-autobiographical novel with the autographs of Wally DeVoto and Benny Stegner, a mash-up of their names. (Offered by Carpe Diem Books)
One Hundred Seconds to Midnight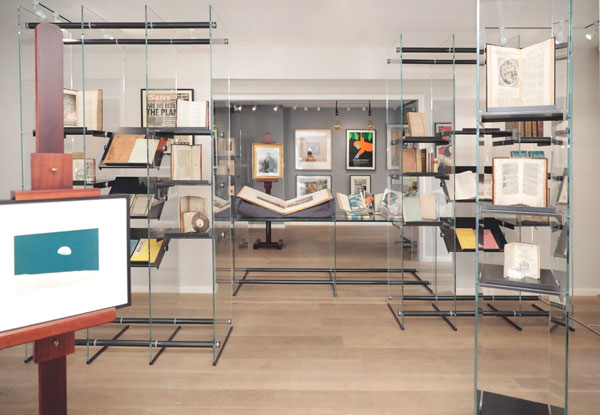 A seminal collection of original works charting the history of climate change curated by Peter Harrington. Featuring more than 800 first edition books and maps, photographs, artwork and more, the collection charts the terminology, science and observations that have shaped our understanding of the modern environmental movement and climate change. (Offered by Peter Harrington, London)
The Republic of Dreams by Bruno Schulz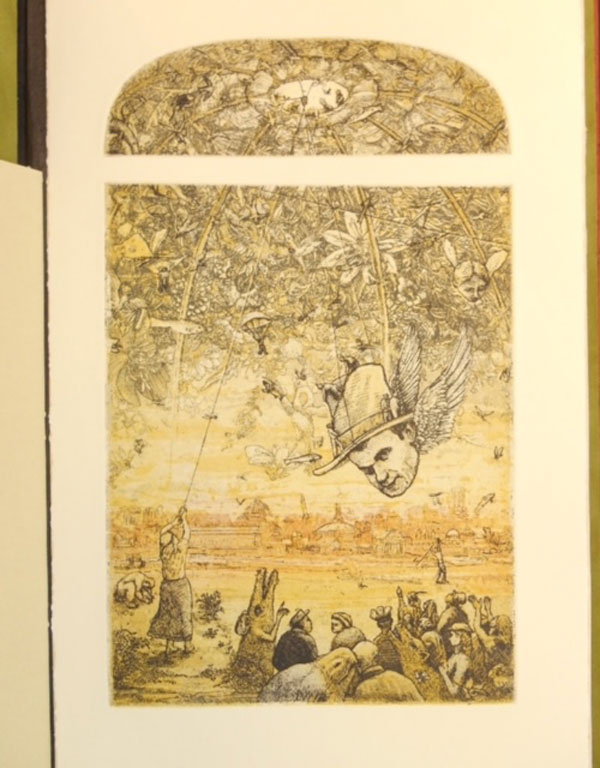 One of just 36 copies of the book by the celebrated Polish writer and artist, translated by Madeline Levine with etchings by Thomas Wood. (Offered by Swan's Fine Books)
The Voyages of Captain Cook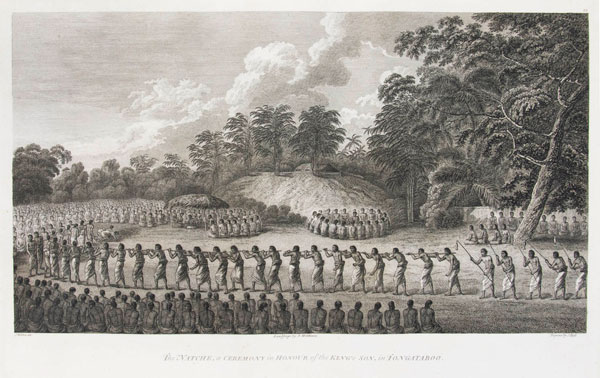 A complete set of Cook's three voyages through the Southern Hemisphere by John Hawkesworth. Describes voyages made in the Dolphin, Endeavour and Swallow. Printed in 1773, 1777 and 1784. (Offered by Shapero Books)
Works of Geoffrey Chaucer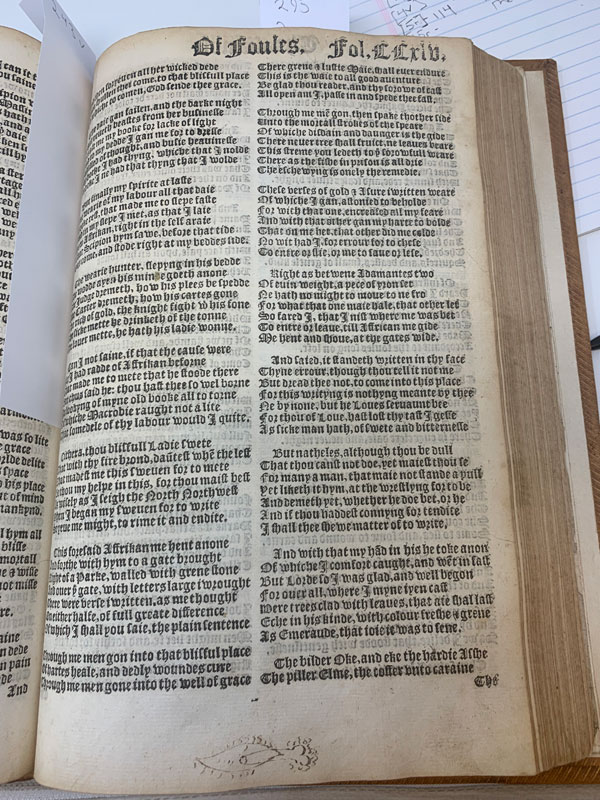 Direct from the 16th century, this edition of the collected works of the Middle Ages' favorite poet was originally published in 1561 in London for John Wight. This edition includes The Canterbury Tales with illustrations and other poems, along with original margin notes, musings and doodling (including a 16th century erotic graphic illustration!) from the original owners of this book. (Offered by Ezra Tishman)
My First Summer in the Sierra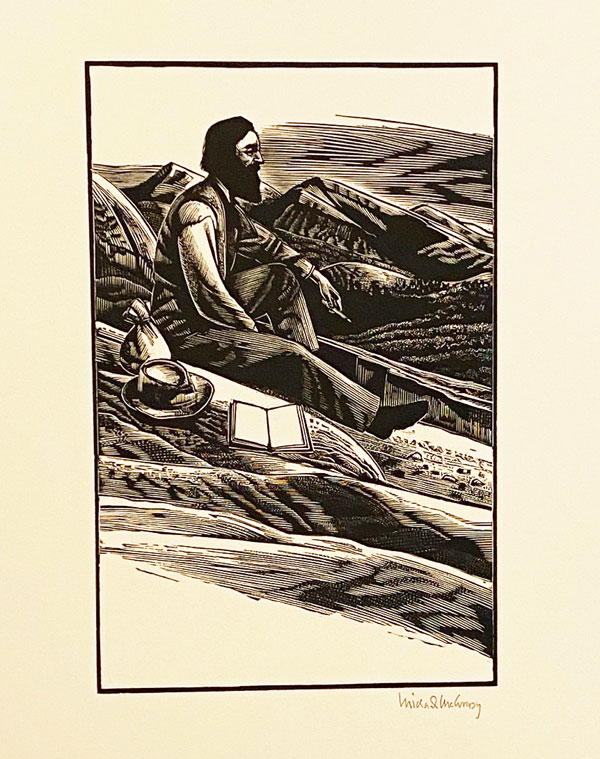 John Muir's love-at-first-sight memoir of his 1869 mountain adventure based on his journals and drawings. Includes an extraordinary collection of wood engravings depicting the Sierra from the Coulterville foothills to Tuolumne Meadows. (Offered by Carpe Diem Books)
Theatrum Orbis Terrarum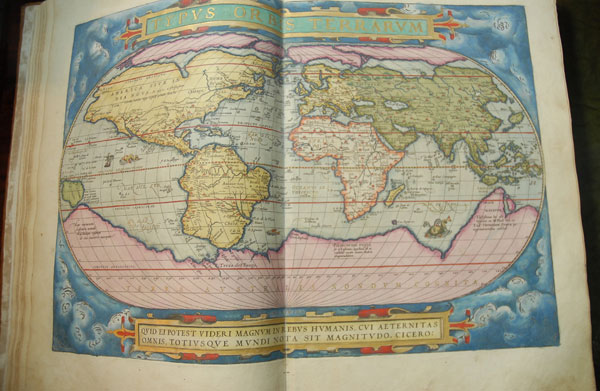 Four centuries before the first Google Map, Abraham Ortelius created one of the earliest modern world atlases, featuring the first Western map of Japan and China and the first appearance of maps of Florida, Peru and Northeastern Mexico. Published in 1584, and exquisitely colored and highlighted in silver and gold in a luxury publisher's binding. (Offered by Sokol Books)
Le debat du vin & de l'eaue (The Debate of Wine and Water)
A remarkably fine copy of the first book published on wine in French from 1515. At its beginning, the debate between wine and water was in Latin and it was one of the popular poems from the Goliards, wandering medieval scholars who were famous for spending as much time in taverns as they were in the classroom. Their poems were part of a popular oral tradition that included everything from songs about women, wine, and gambling to satires about society, mortality, and the church. (Offered by Ben Kinmont, Sebastopol, CA)
British Spy Archive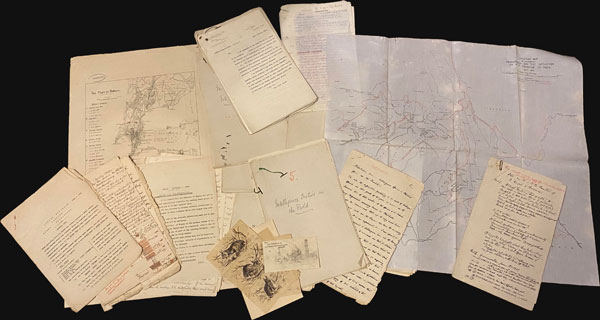 An original, first-person espionage archive from British Brigadier General Frederick William Henry Walshe from when he was a Major in the Indian Army Intelligence. The archive provides a window into pre-WWI British intelligence as it relates to colonial policy at the intersection of China/India/Burma/Afghanistan. (Offered by Geographicus Rare Antique Maps)
Wine and Viticulture Exhibition
This year's Book Fair will also include a major historical exhibit on wine and viticulture, courtesy of the library at the Shields Library, University of California, Davis. In addition to books and journals, the Shields Library collection includes maps, pamphlets, wine labels, wine merchant and wine auction catalogs, menus and manuscripts from renown grape and wine scientists, papers of wine writers and the archives of the Bureau of Alcohol, Tobacco and Firearms (BATF) and the Wine Institute. A selection from the collections will be on display at the Book Fair in Oakland, along with book-related lectures and displays.
California Young Book Collectors' Prize
In recognition of the next generation of bibliophiles, the California International Antiquarian Book Fair will host the collection of Stacy Shirk, the winner of this year's California Young Book Collectors' Prize. The competition is open to collectors living in California aged 35 and under. Ms. Shirk's collection features books of fairy tales as "cultural and historical touchstones," reflecting transformations in society, such as Jewish tales published in the traumatic 1940s, or new twists on old standards that appeared after the rise of second-wave feminism.
Health & Safety
To provide the safest and most positive experience possible the California International Antiquarian Book Fair organizers are strictly following the most current Covid-19 capacity rules and guidelines from the State of California, Alameda County, and the CDC. Show management will continue to monitor these recommendations and reserves the right to modify the Attendance Procedures and Guidelines for the fair accordingly. You can find the Book Fair's Covid-19 protocols on their website.
Hours & Location
The 54th California International Antiquarian Book Fair will be held at the Oakland Marriott City Center at 1001 Broadway in downtown Oakland, CA.
Friday, February 11: 3pm - 8pm
Saturday, February 12: 11am - 7pm
Sunday, February 13: 11am - 4pm
The Virtual Book Fair: California Edition will take place at abaa.org/vbf from 9 am Saturday, February 12 until 5 pm Monday, February 14.
(All times PST)
Tickets
Friday VIP Opening Day admission tickets are $25 and are good for return visits throughout the duration of the Fair.
Saturday tickets are $15 and are good for readmission on Sunday.
Sunday tickets are $10.
Free admission for all students with a current valid student ID.
For further information about the in-person California International Antiquarian Book Fair, visit www.cabookfair.com...
For information about the Virtual Book Fair: California Edition, visit www.abaa.org/vbf...