Let's start with all the other book news that's been overshadowed by the publication of the "new" Harper Lee book this week.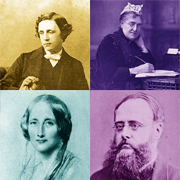 Hailed as a discovery that could "solve some of the biggest mysteries of Victorian literature," the news that a book collector has found Charles Dickens personal copies of his magazine "All the Year Round" was revealed over the weekend. The magazine famously published anonymous pieces -- providing academics with decades of fun and publication trying to identify the true authors -- but Dickens' personal copies contain annotations that reveal the authorship of each article. Among the work identified are new pieces by Lewis Carroll, Elizabeth Gaskell, Wilkie Collins, and Eliza Linton. Read more...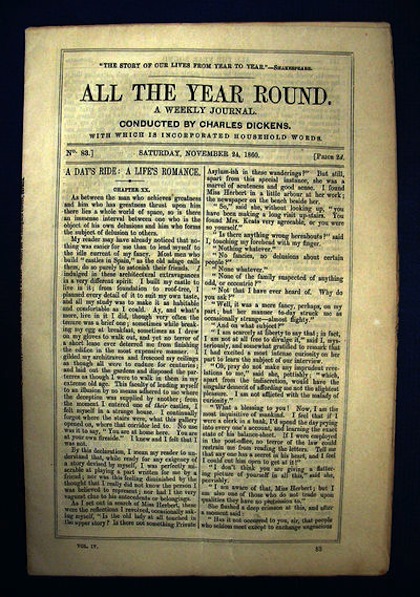 ALL THE YEAR ROUND. A Weekly Journal. No. 83. Saturday, November 24, 1860. By Charles Dickens (Editor.) London:. 1860.. 8vo. 9-1/2" x 6-1/4". 1st printing. Pp (145) - 168. Text double column. Advert for 'Great Expectations' to p. 168.. Printed self wrappers, nested (not sewn). "Price 2d". Age-toning. A VG+ copy. (Offered by Tavistock Books)
Nobel Peace Prize-winner Malala Yousafzai called on world leaders to emphasize education over conflict in a recent speech. "I am here as the voice of children, as the voice of over 60 million girls who have been stopped from getting their education," Yousafzai said. Being young and tech savvy, Yousafzai launched the hashtag #booksnotbullets to raise awareness. Read more...
Do you collect scientific research papers and scientists' notes? Well, don't count on adding anything from Marie Curie's work to your collection anytime soon. A recent article reported that over 100 years later her papers and belongings are still dangerously radioactive. Read more...
Proving everything is of interest to somebody, Yale's Beinecke Library recently announced they had acquired a complete set of Chipotle's "Cultivating Thought" coffee cups, which printed stories by George Saunders, Toni Morrison, Amy Tan, and others. Read more...
The New Yorker covers the life, death, and rebirth of an Italian bookstore in New York City. Read more...
The University of Iowa receives donation of a 18000-volume library of early science fiction. Read more...
The deep literary friendship between Eudora Welty and Ross MacDonald is revealed in a new book collecting their correspondence. (Incidently, ABAA member Ralph Sipper was instrumental in uniting the correspondence of both parties). Read more...
Go Set a Watchman Takes Bookstores by Storm
"For thus hath the Lord said unto me, Go, set a watchman, let him declare what he seeth." - King James Bible
We could fill pages with links to op-ed and articles raging about or praising Go Set a Watchman, but Neely Tucker has done it already in the Washington Post, neatly summarizing the good, the bad, and the ugly of the controversy surrounding the "new" novel by Harper Lee, and in particular underlining some aspects of the story that "smell bad" to seasoned book collectors. Read more...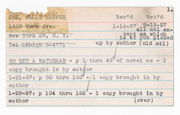 Columbia University Libraries posted detailed information about the papers of Harper Lee's literary agents, Annie Laurie Williams and Maurice Crain, held by the Columbia Rare Book and Manuscript Library, and what they demonstrate about the progress of the Go Set a Watchman manuscript into To Kill a Mockingbird. Read more...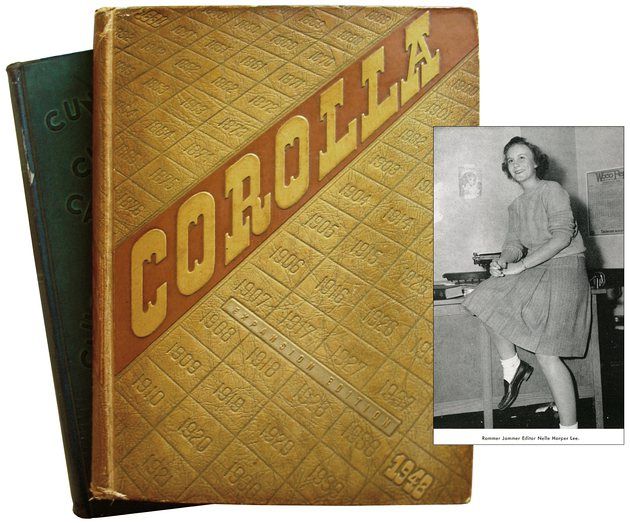 The Corolla (1947 & 1948) Tuscaloosa: University of Alabama. 1947-1948. Two volumes of the yearbook of the University of Alabama, where Harper Lee studied law between 1945 and 1949. The 1947 Corolla shows Lee as editor of the humor magazine Rammer Jammer; sitting on the Board of Publications; voted one of the "campus personalities"; pictured as a student of law; and as a member of Chi Omega and of Triangle, an honor society of seniors who guide freshmen. In all, at least a half dozen pictures of Lee. Wear to the edges, rubbing to the joints; near fine. (Offered by Ken Lopez - Bookseller)
and finally,
Don't worry about what Harper Lee herself might be making of the hue and cry over Watchman. One of the reclusive writer's friends tells us she "chortled over the early reviews" on Monday. Read more...
---