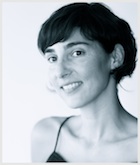 Priya Parmar is the author of the acclaimed novel Vanessa and Her Sister, which tells the story of the complicated relationship between the painter Vanessa Bell and her sister, the novelist Virginia Woolf. As her medium was visual art, Bell has been somewhat overshadowed by Woolf's vast legacy of novels, stories, and essays. Parmar's achievement is to bring Vanessa to vibrant life on the page, showing her to be the "linchpin" of the Bloomsbury set, possessed of an unexpectedly modern sensibility.
We spoke with Parmar about her extensive research, which included moving to London to walk the same streets as the Stephens' sisters and access the various archives of Bell and Woolf's papers.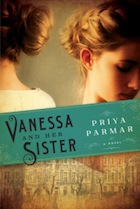 ABAA: What piqued your interest in Vanessa Bell and the Bloomsbury group?
Priya Parmar: I read a letter that Vanessa Bell wrote in 1905. Clive Bell had proposed marriage and she was rejecting the proposal but she did not write the demure, Edwardian letter I would have expected. She wrote a fiery, messy, blunt, truthful letter. It was so modern and vibrant and she stepped off the page for me right there. She was the person I wanted to write about. She led me to her family and friends, to Virginia Woolf, E.M. Forster, John Maynard Keynes, Thoby Stephen, Lytton Strachey, Roger Fry, Clive Bell and Leonard Woolf.

ABAA: Was your research primarily in biographies and the group's fiction and nonfiction, or were you able to examine any primary sources like letters and diaries?
PP: I spent huge amounts of time with the primary documents. After I had made my way through all of the published letters and diaries and biographies of group, I started in on the unpublished correspondence. I moved to Bloomsbury and spent long hours in the archives.
My background is in academia and I harbor a deep love for archival material. You can learn so much from handwriting and choice of pen or pencil (Vanessa Bell wrote in pen at home and in pencil when she took a letter with her to finish it on the go) and then there are the wonderful sketches in the margins. Vanessa Bell and Roger Fry drew all over their letters.
ABAA: Did your opinion of the sisters change over the course of your research? If so, how, and what changed it?
PP: It did change. I had always thought of Virginia Woolf as the team leader of the Bloomsbury Group but as I spent time reading the group's correspondence, my perspective shifted. Vanessa was very much the emotional linchpin of this circle of friends. So many dots connect when you read her letters.
ABAA: I know Virginia Woolf's papers are spread over several archives in the UK and US, but did Vanessa leave an archive of any kind -- other than her paintings?
PP: She did. Her letters are in several archives in the UK as well as the US. Unfortunately most of her early paintings were lost in a fire in her studio during the bombing in WWII so we have many more letters than paintings from this period.
Cover of The Moment and Other Essays by Vaness Bell. London: The Hogarth Press, 1947 First edition, first printing. One of 10,000 copies. Personal copy of author's niece, Angelica Garnett, presented and inscribed by the author's sister Vanessa Bell: "Angelica / from VB" in blue ink to the front free endpaper. (Offered by B&B Rare Boks, Ltd.)
ABAA: What archival items made the biggest impression on you?
PP: Darren Clarke, the wonderful curator of Charleston Farmhouse and Virginia Nicholson, Vanessa Bell's granddaughter and a marvelous social historian and non-fiction writer, showed me some of Vanessa Bell's never before seen sketches that were recently gifted to Charleston Farmhouse. Many of them were sketches of her children—sketches that she had described in her letters. It was breathtaking to see them.
ABAA: I believe Vanessa did not keep a diary, so your novel is an attempt to imagine how one might have read. How did you create or recreate her voice? What guided your artistic decisions? Did you examine original letters or recordings?
PP: Vanessa Bell wrote fantastic letters. She was self-deprecating about her writing abilities but her letters are marvelous. She is quick, funny and has a lovely knack for asymmetrical metaphors that do not make perfect sense but perfectly capture her meaning. There is no formula for creating a voice. All I could do was immerse myself in her writing and her world and then jump and hope a voice would catch me mid-air. Vanessa's voice appeared immediately and never wavered. It is lovely and rare thing when that happens.
ABAA: I enjoyed Vanessa's thoughts about painting -- which were something I hadn't come across before -- and wonder what informed those comments? Did you find letters and essays of hers relating to painting and her theories of art?
PP: She wrote often to her friend Margery Snowdon.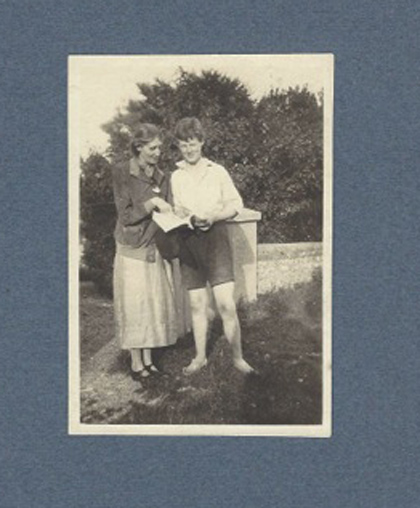 Original black & white photograph of Virginia Woolf and Quentin Bell, 2 1/4 x 3 1/4 inches, circa 1930s. The son of Clive Bell and Vanessa (Stephen) Bell, Quentin Bell was Virginia Woolf's nephew. (Offered by James S. Jaffe Rare Books)
ABAA: The novel includes many letters, postcards, etc. from Vanessa's friends -- often to each other, rather than to Vanessa -- are these based on real letters and postcards, or purely inventions to help broaden the horizons and move the story along?
PP: They are pure invention although based on a factual chronology.
ABAA: Did you visit any of the places Virginia and Vanessa lived during this period? How was that helpful for creating your story?
PP: I did. I moved to Bloomsbury while I was writing the novel. It was lovely to be walking the same streets and writing in the same light. I also visited Charleston Farmhouse with Virginia Nicholson, Vanessa Bell's granddaughter. It was a magical thing to spend time there and hear her Bloomsbury memories.

ABAA: What has the reaction been to your novel from the academic community? Are Woolf experts interested in fictional treatment of Virginia and her circle?
PP: The Woolf community has been wonderful and very supportive. They are interested in fictionalizations of the group as the stories have their roots in the history. It is wonderful when they ask me if this line is a deliberate reference to Night or Day or if this party is meant to call up Mrs Dalloway.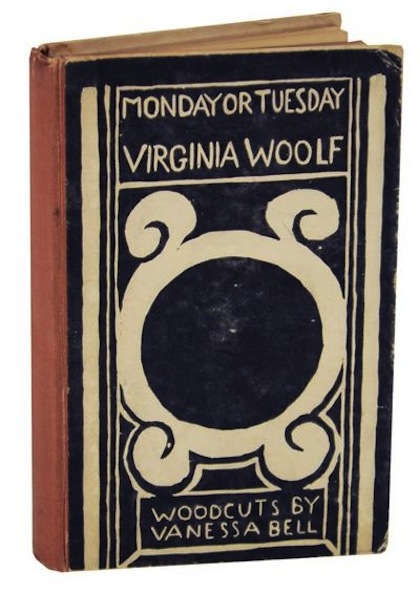 Cover for Monday or Tuesday by Virginia Woolf. London: The Hogarth Press, 1921. First edition. Hardcover. First printing. One of only 1000 copies. Includes 4 woodcuts by Vanessa Bell. (Offered by Jeff Hirsh Books)
ABAA: Do you keep any of the books you acquire for research while working on a novel, or does the reality of life as a working novelist mean you need to finish one project, clear your mind figuratively, your desk literally, and move on to the next book?
PP: I am sure I should clear out all my research books but I just can't do it. They are broken in from love and use and are sagging under the weight of a thousand Post It notes and my handwriting is on every page. I lived in those books for years and could never give them up.
ABAA: What biographies or books do you recommend for readers wanting to learn more about Vanessa Bell, Virginia Woolf, and the Bloomsbury Group?
PP: There are wonderful biographies by Frances Spalding and Hermione Lee about the sisters and Michael Holyrod wrote a wonderful biography of Lytton Strachey but I would start with the letters. They are interconnected and give you a sense of their friendships. They are also just the most wonderful fun. And then I would read the essays that they all wrote for their Memoir Club. They wrote their Bloomsbury experiences and read them aloud to each other in a deliberate act of remembering. I love that.
---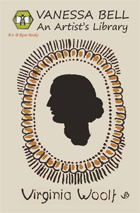 Further reading:
In 2014, ABAA Member Sunday Steinkirchner of B&B Rare Books, Ltd. acquired several books by Virginia Woolf from Vanessa Bell's personal library.
Read Sunday Steinkirchner's essay on acquiring this remarkable group of association copies...
You can learn more about Priya Parmar and Vanessa and Her Sister at www.priyaparmar.com...
Search abaa.org for items connected to Vanessa Bell and Virginia Woolf...