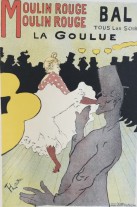 Posters
The introduction of color lithography initiated a craze for poster collecting in Paris towards the end of the 19t​h​ century. Interest in posters was so great that posters were torn, usually after dark, from the ​hoardings​ where they hung for transport to homes where displayed. Interest in posters has never waned and remains high to this day. We offer a variety of books on posters including some of history's most important.
Elbert Hubbard and the Roycroft Press
The Roycroft press served as an outlet for Hubbard's writing and those of many of his favorite authors. It also helped to familiarize the public with the Arts and Crafts movement. Although the work of the press did not achieve the high artistic and quality standards of Morris' English Kelmscott press, Roycroft publications fostered interest in American printing, bookbinding and graphic arts.
The Book Block
Contact the Seller
P.O. Box 742523
Boynton Beach, FL 33474

.(JavaScript must be enabled to view this email address)
http://www.thebookblock.com
Share this Profile