The ABAA, in partnership with The Library of Congress, the Fellowship of American Bibliophilic Societies, and the Grolier Club, is currently accepting entries for the 2017 National Collegiate Book Collecting Contest. The contest aims to encourage young collectors to become accomplished bibliophiles.
We are honored to once again have support from the Jay I. Kislak Foundation, the generous underwriter of prizes for this contest. Collegiate Book Collecting Contest winners, and interested students whose institutions do not offer contests, can submit entries at apply.abaa.org.
All entries for the 2017 competition must be submitted by May 31, 2017. For more information on the contest, please visit contest.abaa.org. If you have any further questions, please contact hq@abaa.org.
Need some inspiration or ideas?
Meet Previous National Collegiate Book Collecting Contest Winners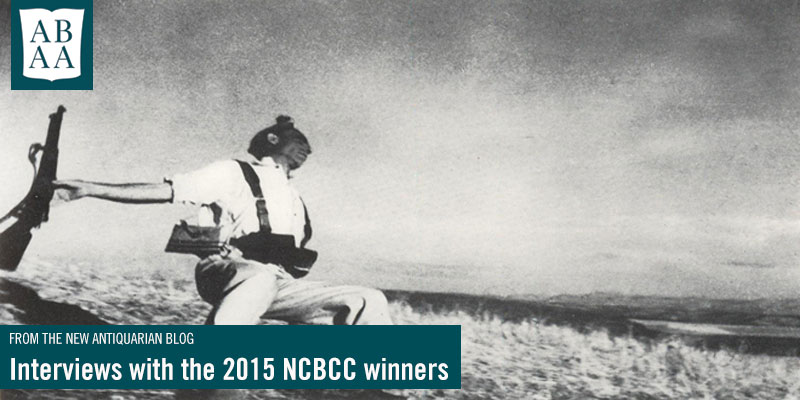 Last year's winners built fascinating collections on topics as diverse as formalist Russian composers, women in the Spanish Civil War, and 20th Century Southern Literature. We asked the four winners to tell us more about their collections...