The designer Chip Kidd has produced some of the most iconic book and dust jacket designs of the past thirty years. Even if you don't know Kidd's name, you've seen his work, on books as varied as Michael Crichton's Jurassic Park and Haruki Murakami's The Wind-Up Bird Chronicle. Kidd has been called "the closest thing to a rock star" among graphic designers (USA Today) and "the world's greatest book jacket designer" (by author James Ellroy, many of whose books Kidd has designed). Kidd's archive — more than 250 linear feet of material, including sketchbooks, juvenilia, correspondence, and thousands of pieces of original artwork — was recently acquired by Penn State, his alma mater. Among that vast assemblage of materials was a sampling of Chip Kidd's other great passion — Batman collectibles, of which he has assembled what is generally considered the preeminent collection in the world. Kidd literally wrote the book on this area of collecting: his Batman Collected (1996), drawing extensively from his own collection, has long been the bible for all things Batman, from action figures to 1960s' Japanese Batman-inspired manga.
During the week of the New York Book Fair, we had the opportunity to visit Kidd in his Upper East Side apartment. There, arrayed in a half-dozen or so built-in glass bookcases, filling the walls of every room in the apartment (except the kitchen, where we never ventured but from whence cocktails materialized throughout the course of our visit) were hundreds of Batman-inspired objets d'art, all in pristine condition. Action figures, dioramas, jewelry (including the holy grail of Batman collectibles, an original Batman Decoder Ring), a pogo stick in the original packaging. These are the crown jewels of Kidd's collection, the ones he chooses to display. Thousands more are stored in cabinets around the apartment. A few hundred pieces — representative, but not especially rare — went with the archive to Penn State.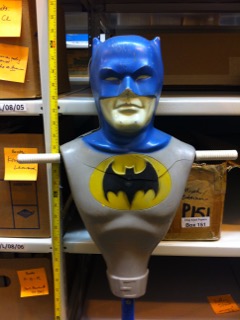 Also on display was Kidd's large collection of inscribed association copies, assembled over the course of his career and including personally inscribed books from nearly every author he's ever designed a book for. Ellroy is well-represented, as are Murakami, McMurtry, Elmore Leonard, and the Nobel Prize-winner Orhan Pamuk, who has also illustrated one of Kidd's large collection of Batman blank cover variants — a long-term project that Kidd hopes will result in a gallery exhibition in the not-too-distant future. Through correspondence and collaboration, Kidd has developed close friendships with many of the writers he's worked with.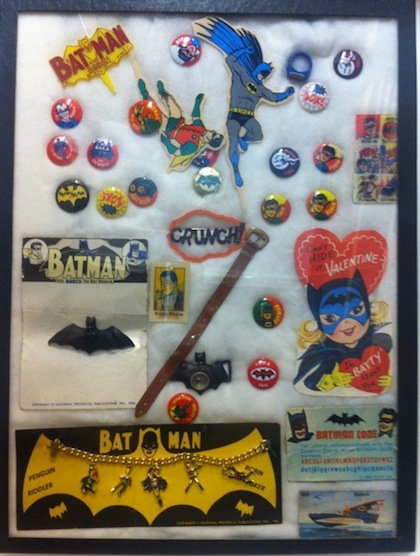 Looking at this profoundly great and personal collection gave us an idea: Chip Kidd has produced iconic book covers for some of the most collected authors of the past three decades. His work will surely continue to be recognized, putting him in that small pantheon of book designers whose work is instantly recognizable — Alvin Lustig, Arthur Hawkins, George Salter, Milton Glaser. Why not start a Chip Kidd collection now, while examples of his work are still readily available in fine condition? Based on an informal survey of booksellers and collectors, we've assembled our top ten list of Chip Kidd designs below. But these are only our favorites — you, our readers, surely have your own. Share them with us, and if you're already collecting the work of Chip Kidd, or other graphic designers, tell us about your collection in the "Comments" section below. Maybe we'll profile your collection in the future!
---
Top Ten Chip Kidd Cover Designs
Michael Crichton, Jurassic Park

Haruki Murakami, The Wind-Up Bird Chronicle
Paul Golding, The Abomination
Chip Kidd, The Cheese Monkeys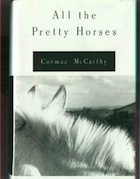 Cormac McCarthy, All The Pretty Horses
John Burdett, Bangkok 8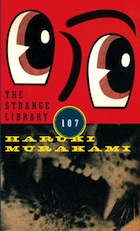 Haruki Murakami, Strange Library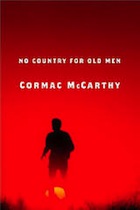 Cormac McCarthy, No Country for Old Men
Donna Tartt, The Secret History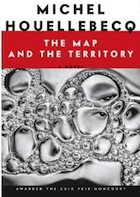 Michel Houellebecq, The Map and the Territory
---
Do you have any other favorite Chip Kidd cover designs? Share in the comments...