In 1995, longtime ABAA-member Ben Kinmont started the Antinomian Press. His focus was (and has remained) on project art, both by others and himself. Sometimes, the Press has published exhibition catalogs on artist ephemera and alternative artistic practices; at other times, Kinmont has used it as a teaching tool in the classroom to publish his collaborative projects with students.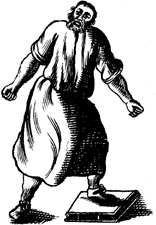 The Antinomian Press is also an art project by Kinmont, the archive of which is in MoMA's Drawings & Prints Collection, and to which archive addenda are continually being added. "Ben Kinmont, Bookseller" was initially started as an art project in 1998, so all of Kinmont's bookseller catalogues have been issued by the Antinomian Press -- see the colophon page (below) of his catalogs for the title of the business as an art work. Although these catalogues have circulated within the antiquarian book world and, in some cases, have been retained and catalogued by research libraries, many of the other publications from the Antinomian Press are very difficult to find. This is because most of them were printed and distributed in unusual locations, such as out on the street, in a parked van, or in strangers' homes. In these cases, the publications were given away to anyone passing by or participating in a project. These publications usually spoke to the values (and complications) surrounding their specific making and what happens when you displace an art discourse into a non-art space.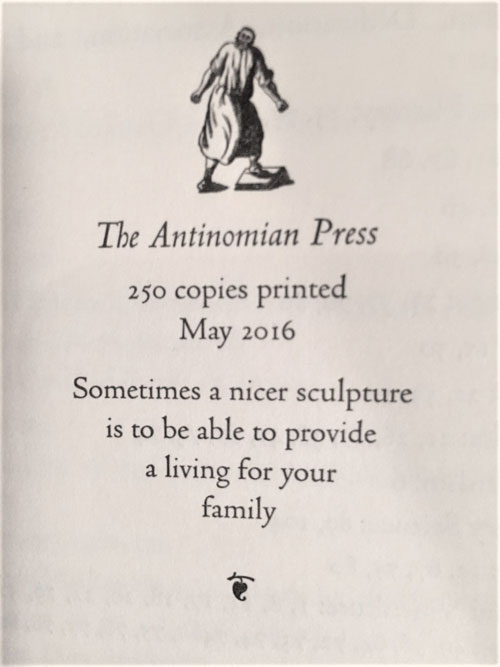 When an Antinomian Press publication first comes out – whether printed by letterpress, Risograph, or photocopy – it is usually distributed for free. After the initial action, however, the publications are sold through various bookshops and galleries and are sometimes collected by institutions and private collectors. To date, there have been more than 175 such publications, and they have been exhibited in places such as Documenta, the Whitney Biennial, the San Francisco Museum of Modern Art, Air de Paris, ICA (London), and the Pompidou Centre.
You can find a bibliography of the Antinomian Press publications here…
Kinmont recently added four publications to the Antinomian Press: reprints (with additions) of his work on Lee Lozano and Chris D'Arcangelo (the previous editions are sold out); a new facsimile of a radical broadside by Citizen Lee (an example of late Antinomianism, c.1795); and a reprint of an interview Kinmont conducted with Seth Siegelaub concerning contemporary art and antiquarian bookselling (also previously sold out). The Lozano and D'Arcangelo publications were printed in Kinmont's booth at the recent Brooklyn Book Fair; any copies remaining after that fair will be available for purchase at Printed Matter in New York.