Every week ABAA members list their latest acquisitions on abaa.org and issue catalogs of rare books and print ephemera. Here are a few
A Pirate Classic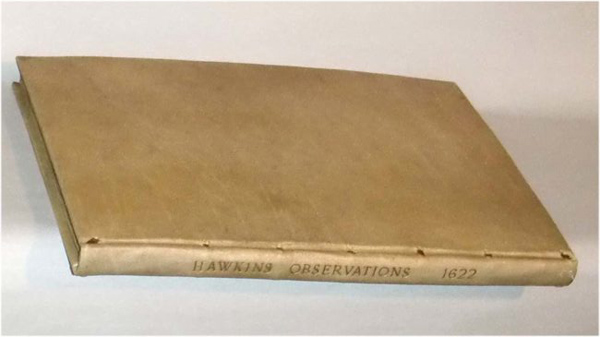 From description:
The Observations of Sir Richard Hawkins Knight, in his Voyage into the South Sea. Anno Domini 1593. Hawkins, Sir Richard. John Jaggard., ( 1622), London (4), 169, (1 errata), (5) pp.
Richard Hawkins was an Elizabethan adventurer who saw action against the Spanish Armada in 1588. In 1593 he sailed to South America to raid Spanish colonies on the Pacific coast. Years later he produced this account of his privateering venture, which was published in 1622. His "Observations", aside from being a pirate classic, is the best account of Elizabethan life at sea. It was the first work published by the Hakluyt Society (1848), and has been reprinted several times since. most notably by the Argonaut Press in 1933. This is the copy of famed Americana collector Thomas Streeter, with his distinctive bookplate, and a note on the front blank by his son Henry, indicating that he had purchased it at the auction of his father's library in 1968. This sale of the Streeter collection took place between 1966 and 1969. The catalog of the sale, produced by Parke Bernet Galleries, was issued in seven volumes, which remain an important reference for rare Americana. This book was number 2400 in the sale. It is in exactly the same condition as it was in 1968. Three letters on the title page (the "THE" in the title) are in facsimile, and the last three leaves are supplied from another copy. Not noted in the Streeter catalog is the fact that this copy has a manuscript ownership inscription dated 1814 and earlier annotations, including a manuscript index – "A Table of Sir Richard Hawkins Voyages," and marginal notes, both in an earlier hand, perhaps that of "Alexander(?) Hunter" who also wrote his name on a front blank. Bound in full vellum with gold spine lettering. See Hill 784. Sabin 30957 (who calls it "a volume of much rarity."). Driscoll Piracy Collection 102. Streeter 2400. Borba de Moraes I, p. 395. A wonderful association copy of a rare book. The last copy to appear at auction (2014) was the Brooke Hitching copy, which sold for about $32,000 with the premium. Prior to that, in 2010, the Penrose copy brought about $16,000.
Offered by Ten Pound Island Book Company. Listed on tenpound.com. This item is not listed on abaa.org.
This is a book I didn't know existed until I saw a mention in Greg Gibson's blog reporting on the Boston Book Fair, and now I feel a burning curiousity to read it. As someone who reads more books about Shakespeare and the Elizabethan world than may strictly be healthy, the prospect of such a first-hand account of piracy and life at sea in this era is very tempting.
---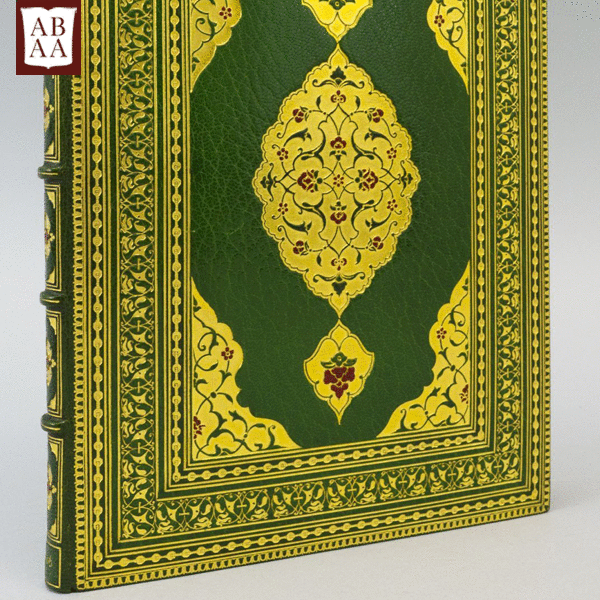 From the description:
[London], 1906. In magnificent condition, this is a beautifully bound copy of a sumptuous manuscript rendering of FitzGerald's lush and lilting translation of the celebrated 12th century classic collection of evocative short verses, tinged with a sense of the vanity of all things. A work that appealed strongly to Victorian sensibilities, the "Rubáiyát," first printed anonymously in 1859, became immensely popular and went through a great many editions. A lovely production any way one looks at it, our manuscript version was executed by the famous calligrapher and illuminator Alberto Sangorski (1862-1932). It was finished five years after the founding of the firm of Sangorski & Sutcliffe in 1901 by Alberto's brother Francis Sangorski and George Sutcliffe, both of whom had studied under and then worked for Douglas Cockerell. Read more...
Offered by Phillip J. Pirages Fine Books & Manuscripts.
---
Anaïs Nin's Rarest Publication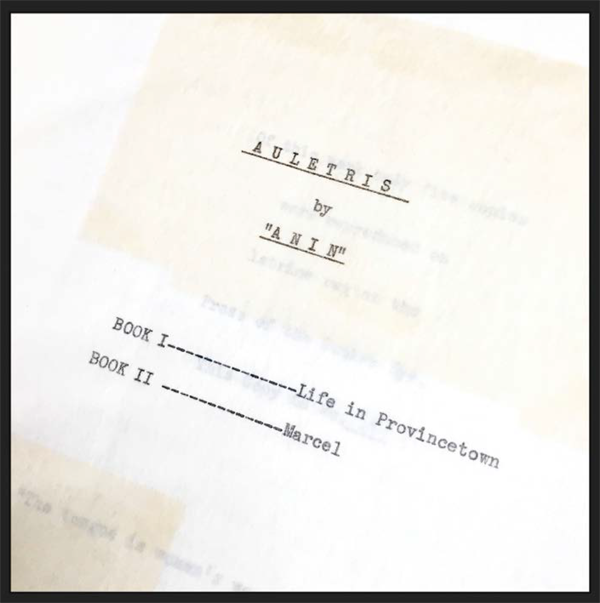 From description:
[NIN, Anais]. "ANIN". AULETRIS. Carmel [CA]: (The Press of the Sunken Eye), 1950. 4to. Carbon typescript bound in full blue cloth with titles gilt to spine. Marbled endpapers. Small tear to cloth at base of spine. Top board a bit bowed. Two contemporary newspaper clippings about Nin pasted to prelim. with attendant offsetting to title page. Ownership signature ("Dave Wauters") to same. Solidly very good or better overall. One of five copies "reproduced on latrine rag," this #2. Holograph signed postcard from Nin loosely laid in to poet and painter Alvaro Cardona-Hine, whose copy this was.
The origins, both bibliographically and biographically, of Anais Nin's AULETRIS are murky to say the least. The book's rarity, issued in a typescript edition of just five copies by a mysterious press, has undoubtedly contributed to this. But so too have the competing motivations of the principals, the secrecy surrounding the production of erotica during a period when obscenity trials were still common, and Nin and (apparent co-conspirator) Henry Miller's own obfuscations. What is known with some certainty is the following. First, that "Press of the Sunken Eye" was the operation of California bookseller Milton Luboviski and that Luboviski printed just two books under that imprint: the present volume and OPUS PISTORUM, attributed to Henry Miller, both in 1950. Miller and Nin famously began penning pornography for Oklahoma collector Roy Mellisandre Johnson in 1940, and while Miller soon grew tired of the project (which paid $1/page), Nin continued both to write for Johnson and to enlist the help of other artists (Robert Duncan among others, and often under Miller's name) in meeting Johnson's apparently insatiable demand for titillation.
Offered by Brian Cassify, Bookseller. Listed in Catalogue #12. Not listed on abaa.org.
Brian Cassidy's full description provides fascinating background information about both Nin's writing and the market for erotica in the 1950s.
---
Among The Most Important Novels In World Literature: Tolstoy's Epic War And Peace, Exceptional 1886 First Complete Edition In English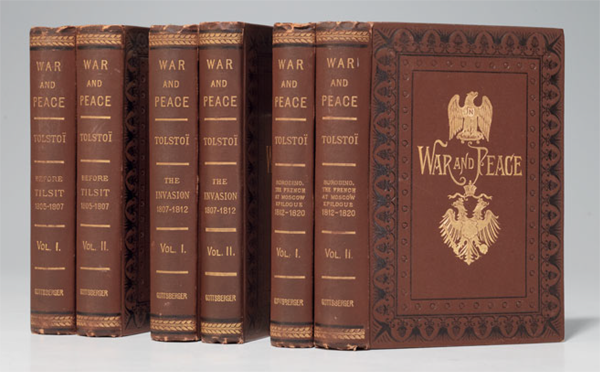 From description:
TOLSTOY, Leo. War and Peace. A Historical Novel. New York, 1886. Six volumes. Small octavo, original gilt-stamped brown cloth, custom slipcase.
First complete edition in English of one of the most important novels in world literature, six volumes in beautiful original cloth-gilt binding.
Seven years in the writing, War and Peace is undeniably the greatest literary work relating to the Napoleonic wars. German novelist Thomas Mann noted of War and Peace, "The pure narrative power of [Tolstoy's] work is unequalled. Seldom did art work so much like nature." Originally published in 1865–69, the novel was not translated into English until almost 20 years later. A London edition of War and Peace was also published in 1886, but omits several philosophical passages and the second epilogue; this Gottsberger edition is complete. A third edition, published by Harper and Brothers, also appeared in 1886. No priority is given among these editions. Line 104. Expert repair to inner hinges of Part II, Volume I. Text clean and fine, publisher's cloth with very light wear to spine ends only, blind- and gilt-stamped boards beautiful and fresh. A beautiful, about-fine copy.
Offered by Bauman Rare Books. Listed in November 2017 Catalog. This item is not listed on abaa.org.
---
L'Issue (Text by Samuel Beckett, Art by Avigdor Arikha)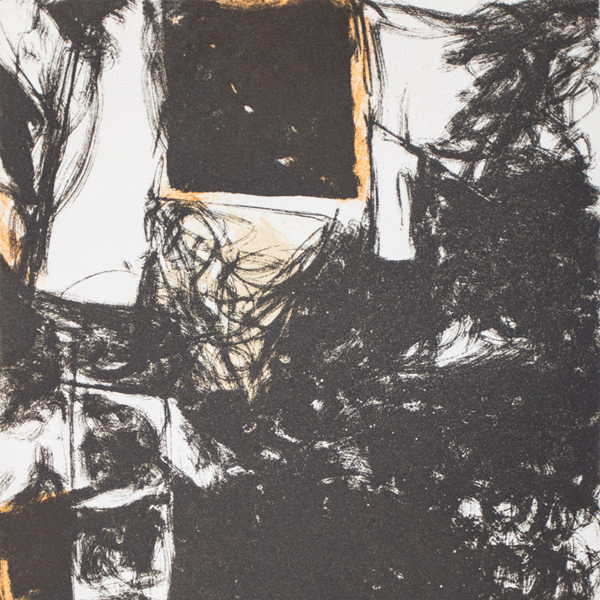 From the description:
Beckett, Samuel (Text by); Avigdor Arikha (Colored aquatint etchings by)
Paris: Georges Visat, 1968. Limited First edition. Hardcover. 1/139. Folio (12 x 9 1/2"). 25, [5]pp. Uncut. Original paper folder with title embossed on front. Folder in its protective brown linen chemise with white-stamped title on spine. Folder and chemise housed in a matching slipcase. Text printed by Fequet and Baudier on grand vélin de Rives.

Splendidly illustrated with 6 tissue-guarded colored aquatints etchings, Samuel Beckett's "L'Issue" comprises a short passage from "The Lost Ones."
Offered by Eric Chaim Kline, Bookseller. Listed in their catalog "Art." Not listed on abaa.org.
---
View the latest catalogs of rare books and print ephemera here...