Even if you are not able to be in Oakland for the 50th annual California International Antiquarian Book Fair this weekend, you can still browse some of the dealer's material (virtually) through their fair catalogs. We've collected catalogs by ABAA members below. Enjoy!
Athena Rare Books Booth 1005
Boreas Fine Art Booth 418
James Cummins Bookseller Booth 217
Eclectibles Booth 918
Donald A. Heald Rare Books Booth 301
Jonathan A. Hill, Bookseller Booth 311
Honey & Wax Booksellers Booth 903
John Howell for Books Booth 914
Kaaterskill Books Booth 106
Ken Lopez Bokseller Booth 1015
Liber Antiquus Booth 213
Jeffrey D. Mancevice Booth 417
Musinsky Rare Books Booth 108
Abby Schoolman Books Booth 102
B&L Rootenberg Rare Books & Manuscripts Booth 103
Michael R. Thompson Rare Books Booth 915
John WIndle Antiquarian Bookseller Booth 205
**This page will be updated as more catalogs are published!**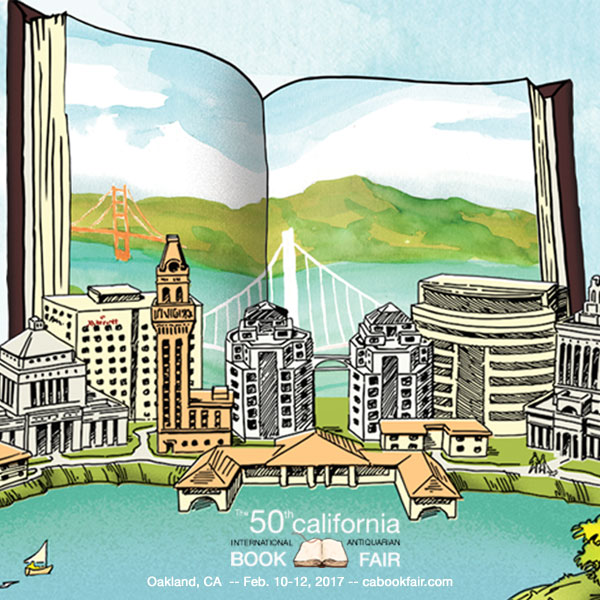 Browse selected highlights from the 2017 California Antiquarian Book Fair here...