The 2016 Boston International Antiquarian Book Fair will present a special exhibition, Collecting the Boston Music Scene: 1976-2016, in honor of their host city. David Bieber, formerly of WBCN, will display a selection of highlights from his extensive archives of rock posters, albums, and ephemera chronicling 40 years of Boston's vibrant music scene — a collection that features collections of items connected local groups like Aerosmith, The J. Geils Band, and The Cars, as well as many quirky one-of-a-kind pieces by other artists.
Boston has always been known as a music town, giving birth to groups of all genres—rock, folk, jazz, blues—and a spate of legendary venues that hosted them—The Boston Tea Party, Paul's Mall and the Jazz Workshop, Club Passim, the Underground, and the Paradise, to name a few. That music scene was aided and abetted by WBCN, "the Rock of Boston," which dominated the airwaves, followed by other stations over the years which carved out different musical niches—WEEI, which virtually invented soft rock; WXKS, for disco and dance music; and WFNX, Boston's first radio station dedicated solely to alternative rock.
The items on view in this exhibition are a small selection of Bieber's extensive archives, offering attendees look behind the scenes of Boston's evolving music history over four decades. As a Boston music insider, Bieber has been amassing the collection since his days as Director of Creative Services at WBCN and later, as Director of Special Projects for the Phoenix Media Group. Bieber is the curator of a rock'n'roll memorabilia collection that is a permanent part of the décor of The Verb Hotel lobby.
"With this show I want to pay tribute to Boston music and acknowledge the many performers who have made the city a significant contributor to music history," Bieber says. "Coinciding with the 40th Anniversary of the Book Fair, this exhibition will uniquely place these selections from my collection within a broader historical context. "
"David has been a regular attendee at the Book Fair, and we have a shared history in the Boston music business," said Betty Fulton, show producer. "With the renewed interest in collecting vinyl, I thought that a look back at the Boston music scene through his collection would be appealing to both our traditional attendees and audiences unfamiliar with our event. That these items are now collectibles is a testament to the fact that the passage of time renders extraordinary value to ordinary things."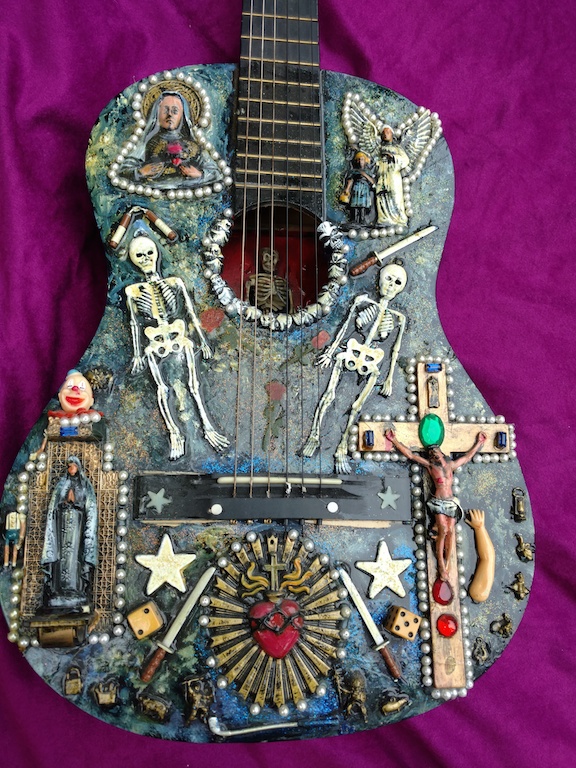 Asa Brebner, Guitarra Demuerte (2012), part of the special exhibition "Collecting the Boston Music Scene: 1976-2016." Brebner was a member of the 1970s rock groups The Modern Lovers & Robin Lane and the Chartbusters. Photo by Betty Fulton.
---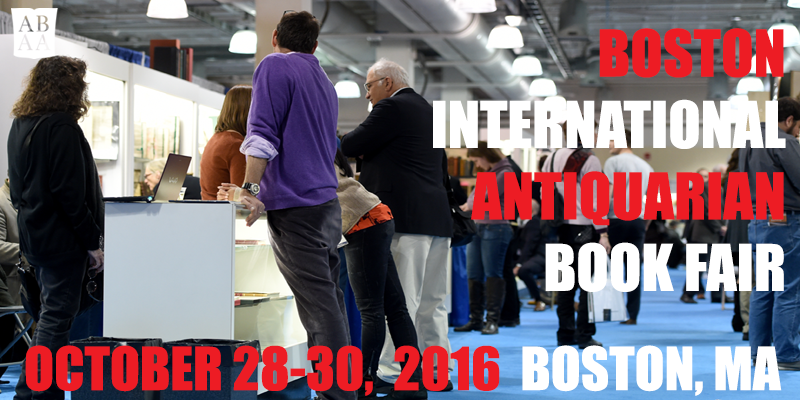 Find out more about the 2016 Boston International Antiquarian Book Fair...