Items of interest for the week beginning June 1, 2015.
Beatles' Autographs
The Beatles are on people's minds -- and radios -- this week because on June 1, 1967, they released Sgt. Pepper's Lonely Hearts Club Band, one of the first concept albums that was more than just a collection of singles or potential-singles. It was a massive hit, spending six months atop the charts.

Between the Covers Rare Books has this cool vinyl picture disc of Sgt. Pepper (left), which is a rarity -- although it was released in 1978, as vinyl production technology wasn't sophisticated enough to allow this to be made in 1967.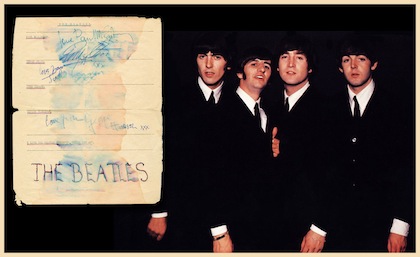 One of the ultimate collectibles for Beatles fans is autographs of all four band members. University Archives offer this set of all four signatures from July 1963, before they had become world-famous.
---
The signature of Her Majesty, Queen Elizabeth II
June 2nd is the 62nd anniversary of Queen Elizabeth II's coronation in 1953. James Cummins Bookseller Inc. has a very special and very rare item of great interest to monarchists and anglophiles, one of the first Letters of State the newly crowned Queen would have signed in 1953. View Letter of State to President of the Dominican Republic (1953)...
---
This signed, first edition of Larry McMurtry's lauded first novel, Horseman, Pass By would be a fitting way to mark the author's 79th birthday on June 3rd. The novel was not only a huge influence on Texas literature, but on the movies as well, as it became the film Hud, starring Paul Newman.
Have you already made Horseman, Pass By a part of your collection? Browse other books signed by Larry McMurtry...
---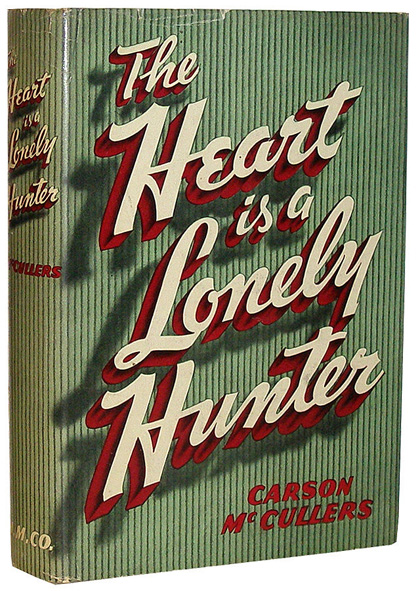 June 4th is the 75th anniversary of the publication of Carsom McCuller's classic novel The Heart is a Lonely Hunter.
B & B Rare Books, Ltd. have this near fine first edition, first printing available.
---
Signed Ray Bradbury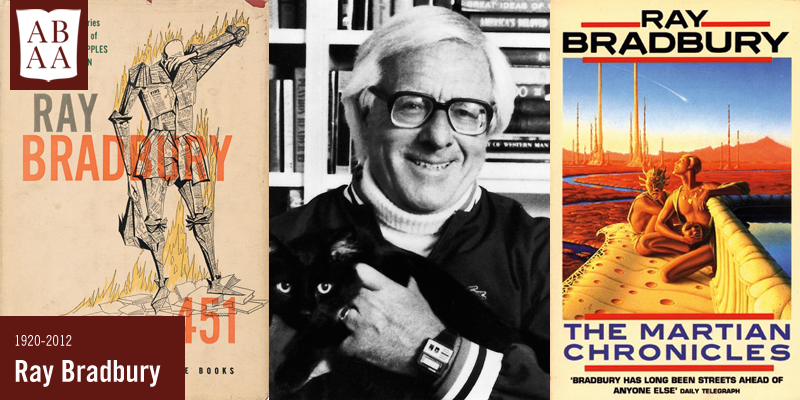 Acclaimed science-fiction pioneer Ray Bradbury died three years ago, on June 5, 2012. While there are still a good number of his signed books on the market, the supply is only going to get smaller and scarcer. If you admired the author of classics like Fahrenheit 451 or The Martian Chronicles, this is a good time to secure signed copies of your favorite novels.