Virginia Woolf is on people's minds this week, as Monday was the anniversary of her marriage to Leonard Woolf, who spent his life caring for her and founded the Hogarth Press largely so Virginia could publish without the aggravation of dealing with an outside publisher's demands.
One of Virginia Woolf's most-influential works -- if not at the time, then it's certainly become so in the years since her death -- is the essay "A Room of One's Own." So that seems an apt place to begin this week's selection of featured items.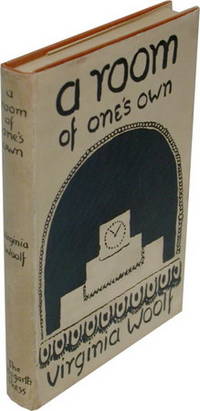 A Room of One's Own (First Edition)
London:: Hogarth Press, 1929. First edition. A classic of feminist literature, her most famous and influential work. Faint offset on endpapers, otherwise fine in near fine dust jacket with professional touch up to few chips and tears. (Offered by Quill and Brush)
Further reading:
In 2014, ABAA Member Sunday Steinkirchner of B&B Rare Books, Ltd. acquired several books by Virginia Woolf from Vanessa Bell's personal library.
Read Sunday Steinkirchner's essay on acquiring this remarkable group of association copies...
---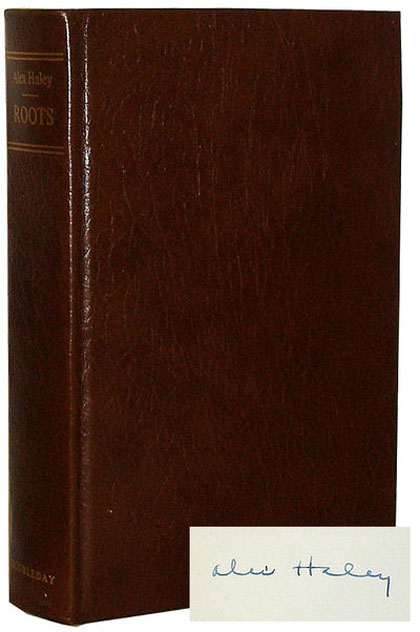 by Alex Haley
Garden City, NY: Doubleday & Company, Inc., 1976 First edition, limited issue of 500 numbered copies. Signed by Haley on the limitation page. Finely bound in the publisher's brown morocco, spine lettered and ruled in gilt, top edge gilt; housed in the publisher's light beige marbled slipcase. Fine; slipcase with some minor wear to the edges, else bright and clean. A clean and fresh copy. (Offered by B&B Rare Books, Ltd.)
Anyone interested in Alex Haley and his work should check out this superb archive of his correspondence...
---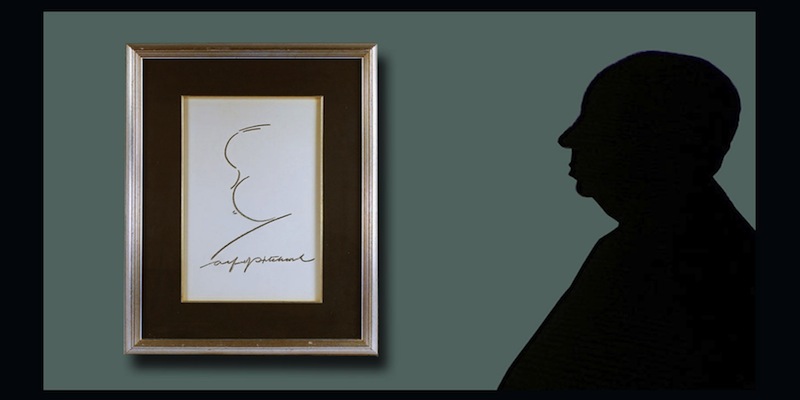 Large Self-Caricature Signed by Alfred J. Hitchcock
Black crayon on an 8.75" x 13.5" (visible) sheet of art paper. Attractively matted and framed to 16" x 21". Fine condition. The "Master of Suspense" has drawn his famous eight-stroke line self-caricature of his left profile, boldly signing it with his 7" long signature. Hitchcock's long-running television anthology series, "Alfred Hitchcock Presents" (1955-1965) always began with the camera fading in on this line-drawing caricature. As the program's theme music, Charles Gounod's "Funeral March of a Marionette," played, Hitchcock would appear in silhouette from the right edge of the screen, slowly moving to center screen to eclipse the caricature." (Offered by University Archives)
---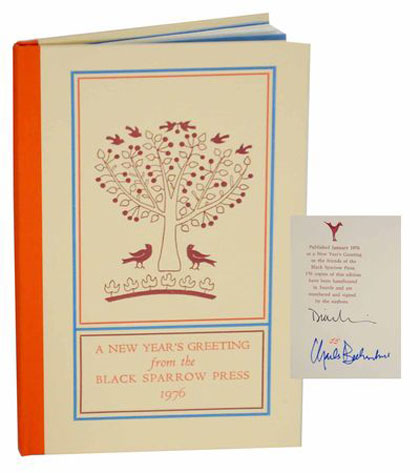 by Charles Bukowski & Diane Wakoski
Santa Barbara, CA: Black Sparrow Press, 1976. First edition. Hardcover. Number 55 from an edition of 176 published as a New Year's Greeting. Includes a single poem by each author. A fine copy in paper covered boards with a cloth spine in a fine dust jacket. Signed by both Bukowski and Wakoski on the limitation page. Complimentary slip from the publisher laid in. (Offered by Jeff Hirsch Books)
---
Finally, August 15 is the 68th anniversary of the independence of India and Pakistan, a story memorably told by Salman Rushdie in his Booker Prize-winning novel Midnight's Children. So, we'll end this week's featured items with a signed, first edition of this seminal novel.
Midnight's Children (First UK Edition, Signed)
London: Jonathan Cape, 1981. First Edition. First Edition. SIGNED by the author on the title page. The author's breakthrough novel, and winner of the Booker Prize. About Near Fine in a Near Fine dust jacket, with a hint of the usual fading to the spine. (Offered by Royal Books, Inc.)