A first edition of a favorite author is a sure-fire great gift. Even better would be one signed by the author! You'll find a great many first editions and signed books in our literature category, from award-winning classics to contemporary authors. Here are a few examples to what your appetite.
by Ernest Hemingway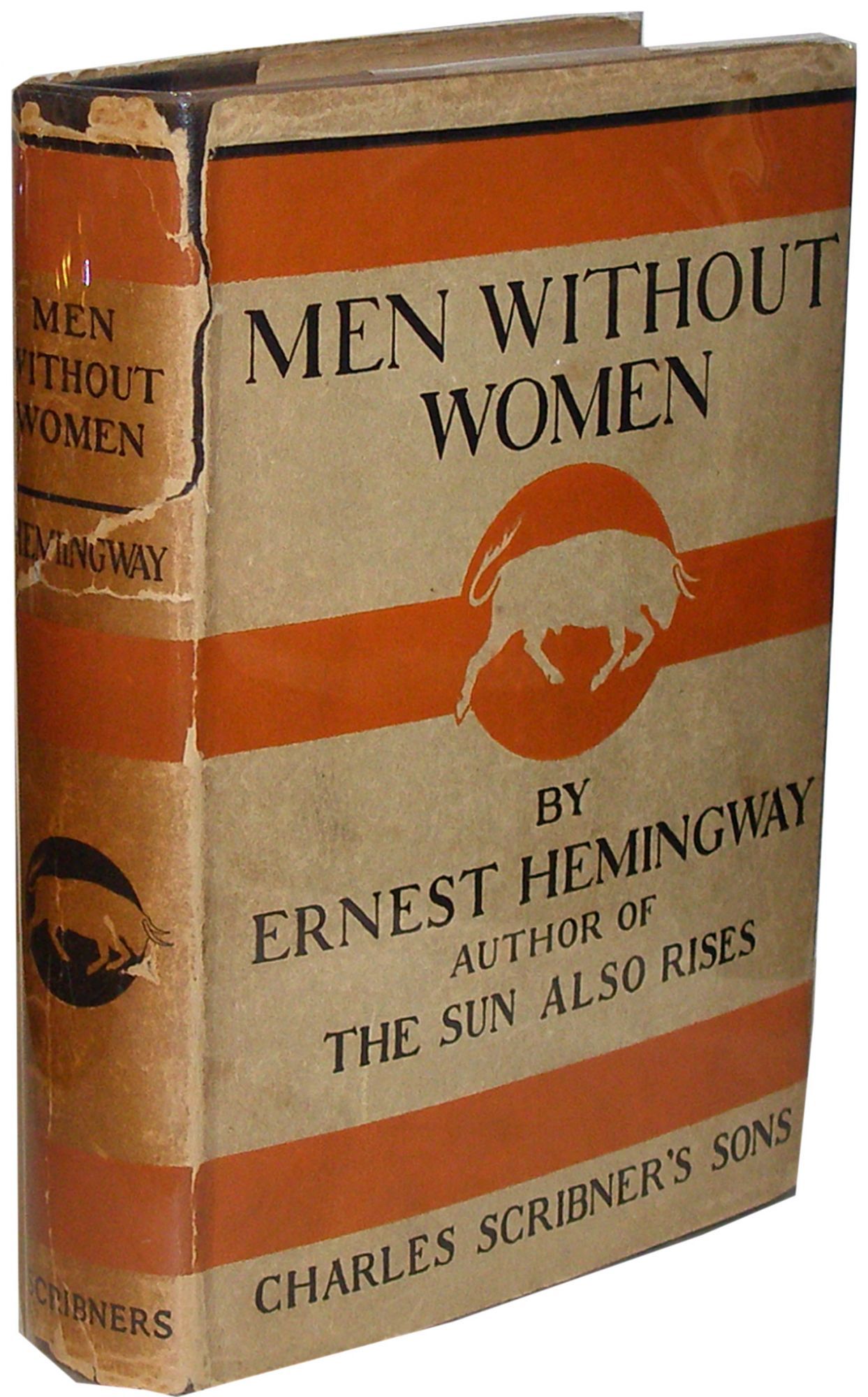 New York: Charles Scribner's Sons, 1927 First edition, first printing, in the first issue jacket with no quotes printed to orange lines on front panel of dust jacket. Publisher's smooth black cloth with gold paper labels stamped in black, top edge stained orange, fore edge untrimmed, yellow endpapers printed with three darker yellow bands and the silhouette of the bull in a circle, in the original unclipped dust jacket. A very good copy with some light soiling to boards, faint toning to page edges, text block otherwise very tight and clean in a sturdy binding; dust jacket in two pieces with split along spine panel, evenly toned with some wear to extremities and chipping to spine ends. Overall, a bright example in the original first issue dust jacket. Hanneman A7a. Men Without Women is Hemingway's second collection of short stories, comprised of ten previously published and 4 unpublished pieces. Specifically, it includes "The Undefeated," "In Another Country," "Hills like White Elephants," "The Killers," "Che ti dice la Patria?," "Fifty Grand," "A Simple Enquiry," "Ten Indians," "A Canary for One," "An Alpine Idyll," "A Pursuit Race," "To-Day is Friday," "Banal Story," and "Now I Lay Me." Men Without Women was influenced by Hemingway's travels throughout Europe in the 1920s, with many stories set in Spain and Italy. In classic Hemingway fashion, this early collection also addresses the themes of World War I, bullfighting, and boxing. . First Edition. Hard Cover. Very Good/Dust Jacket Included. (Offered by B&B Rare Books)
Search for more books by Ernest Hemingway...
by Victoria Lucas (pseudonym of Slyvia Plath)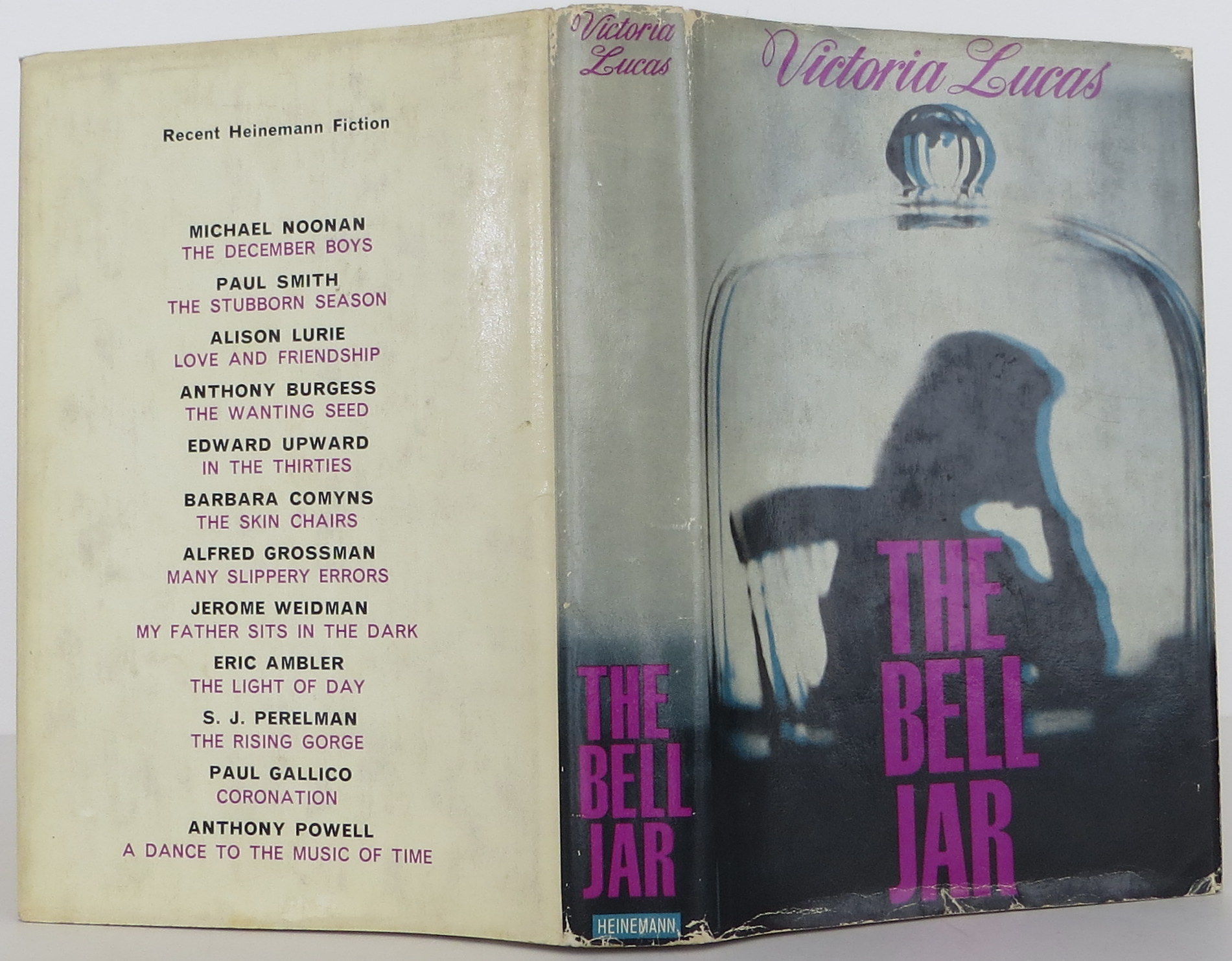 Heinemann, 1963 First edition; First published 1963 stated on copyright page. Book near fine, except for a tiny nick at bottom front corner, and some minor foxing at top page ends and foredge. Dust jacket shows some minor wear along edges, and minor soiling on rear panel; very slight tanning at inside top of dj. Flap price 18s. Housed in a custom-made slipcase.. 1st Edition. Hardcover. Near Fine/Very Good. (Offered by Bookbid)
Find more books by Sylvia Plath...
by William Burroughs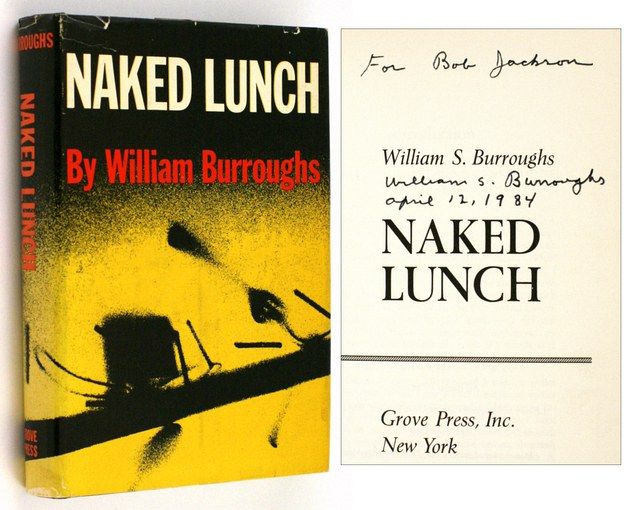 (NY): Grove Press. (1959)[1962]. The first American edition of this classic novel of the Beat generation, which was not published in the U.S. until three years after its Paris publication, and until a legal challenge to its banning was successful. Such authors as Norman Mailer testified as to the literary value and accomplishment of Burroughs' work. Basis for the 1991 David Cronenberg film featuring Peter Weller, Judy Davis, Ian Holm, Julian Sands, and Roy Scheider. Inscribed by the author in 1984 for Bob Jackson. Fine in a near fine dust jacket but for creasing and a couple small chips along the top edge. A very nice copy in the original, pre-zip code, dust jacket. The first printing of the U.S. edition was only 3500 copies -- smaller even than the original Olympia Press paperback in Paris, which had a 5000-copy first printing. First Edition. Hardcover. Fine. (Offered by Ken Lopez - Bookseller)
Search for more books by WIlliam S. Burroughs...
by Agatha Christie
London: For the Crime Club, Collins, 1934. First Edition. Hard Cover. Very Good. Octavo. With "Copyright, 1934" on copyright page; 254pp., 2pp. of ads at rear; bound in orange cloth lettered in black; spine lightened ever so slightly, black lettering is bold and bright. Internally, very clean and bright, with no owner names or markings; very light foxing on first few leaves. Overall, a very good copy housed in a custom slipcase with chemise. (Offered by Charles Parkhurst Books, Inc.)
Search for other books by Agatha Christie...
by Knut Hamsun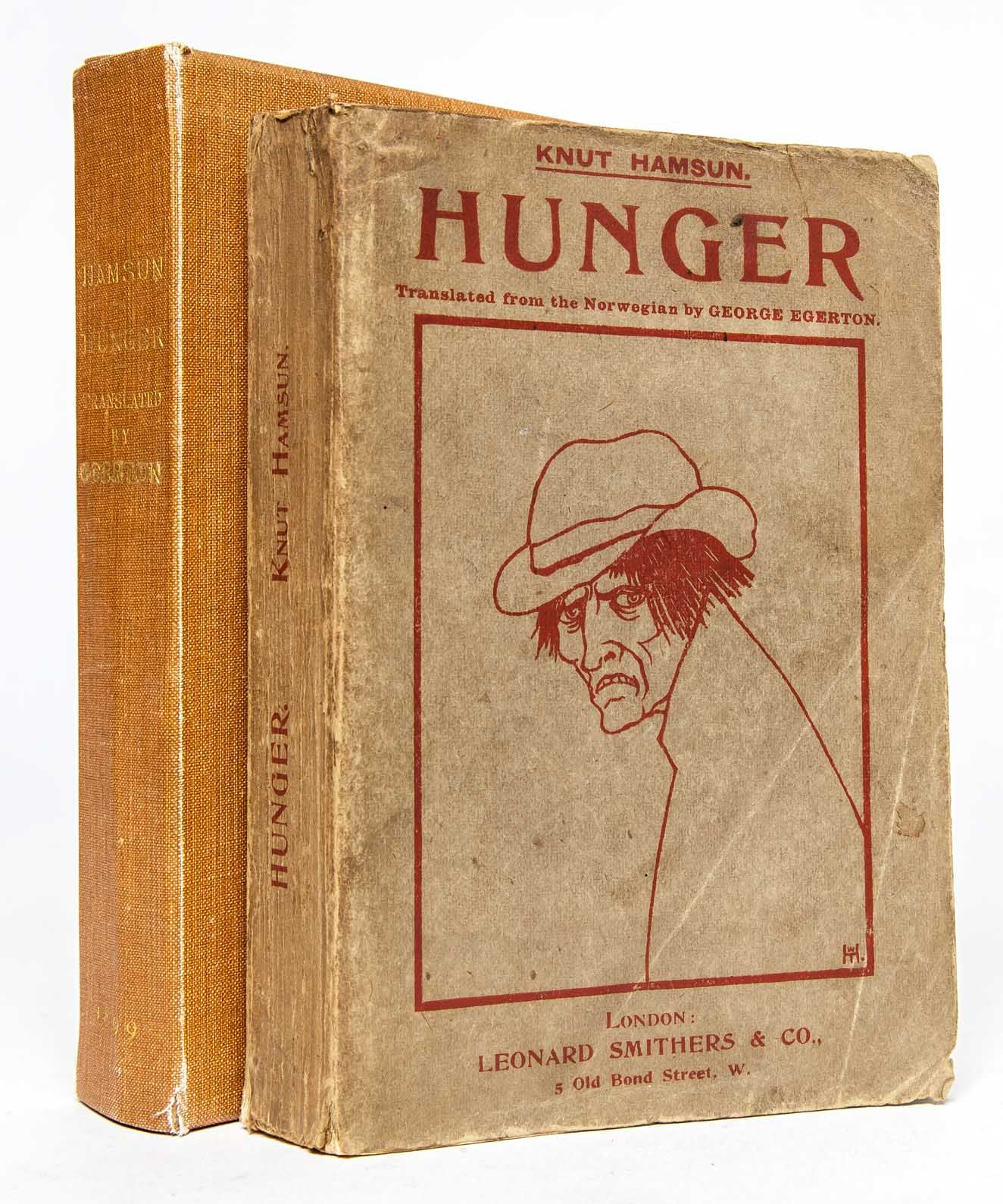 London: Leonard Smithers and Co, 1899. First English language edition. Very Good +. Extremely rare wrappers issue of the first English translation of Hunger. Unrestored wrappers in Very Good+ to Near Fine condition with some toning and soiling to the wrappers and early leaves, but generally an excellent copy, housed in a custom clamshell case. First published in 1890 as "Sult" and first translated into English here by Mary Chavelita Dunne under the pseudonym George Edgerton.A somewhat autobiographical novel of a destitute writer living in Oslo on a constant search for nourishment; a prototype for later novels of alienation, poverty and loneliness.Remarkable for its psychological maturity, focusing on the main character's sanity while highlighting a series of irrational, self-destructive acts. The book is considered one of the foundations of modern, 20th century literature, influencing such heavyweights as Ernest Hemingway, Franz Kafka, Thomas Mann, Henry Miller, Herman Hesse, and many others. A quick search of auction records reveals that a single copy of this first translation in wrappers sold in 1994, likely this copy. The first edition was available both in wrappers and cloth, with most surviving copies being in cloth (as expected). A scarce and important work. Very Good +. (Offered by Whitmore Rare Books)
Search for other books by Knut Hamsun...
by Donna Tartt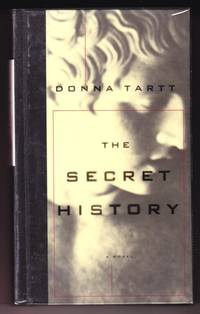 NY: Knopf, 1992. First edition, first prnt. Inscribed by Tartt on the half-title page. "To Melanie warm regards, Donna Tartt." Illustrated boards and printed acetate dustjacket. Tiny nicks on spine ends; dustjacket lightly rubbed. Gently read copy in Very Good condition in a Very Good dustjacket. Tartt's first novel.. Inscribed by Author. First Edition. Hardcovers. 8vo - over 7¾" - 9¾" tall. (Offered by Revere Books)
Search for other books by Donna Tartt...
by Haruki Murakami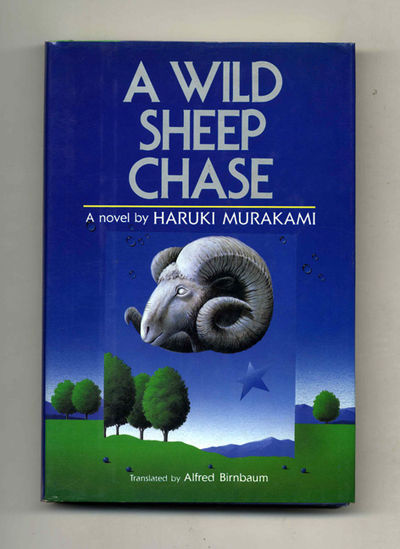 Tokyo New York: Kodansha International. Near Fine in Fine dust jacket. 1989. First US Edition; First Printing. 1/4 Cloth. 0870119052 . A handsome first printing of the first American edition, tips slightly bumped, else in Fine condition in alike dust-jacket. Signed by Haruki Murakami with added stamp on the front fly leaf. Kodansha International stamp to rear fly leaf. Originally published in 1982 in Japanese; Murakami's first novel published in the US, sequel to Pinball (1973) and the third book in the Trilogy of the Rat. The account of the unnamed, modern Japanese yuppie: divorced, in a mildly exciting relationship and a much less exciting jobas an ad copywriter, he lives unexceptionally until a photograph throws his life into chaos. Translated from the Japanese Hitsuji o Meguru Boken by Alfred Birnbaum; [iv], 299, [1] pages; Signed by Author. (Offered by Books Tell You Why)
Search for other books by Haruki Murakami...