Welcome the latest members of the Antiquarian Booksellers' Association of America!
Full Membership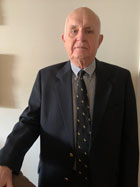 Charles Bolick has lived and worked in New England for over 50 years, but grew up in North Carolina and attended public schools there, graduating from the University of North Carolina at Chapel Hill in 1962. He served as an officer in the United States Navy for three years, then began an insurance career that lasted for 30 years. During that time, Bolick developed an interest in paper Americana and began dealing privately and at shows. Since retiring from the insurance business in 1997, he has worked full time as an ephemera dealer.
Bolick's interest is in 18th and 19th (and occasionally 20th) century ephemera in all areas, but especially historic, political, social, and mercantile material. He sells privately and exhibits at about a dozen shows a year. Bolick is a member of the American Antiquarian Society, the Ephemera Society of America, and the Ephemera Society of Great Britain.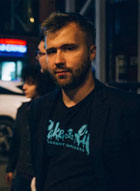 Pavel Chepyzhov started his career in the antiquarian book trade at 18 years of age, as a student of the Moscow State University of Printing Arts -- with a major in history of books and antiquarian bookselling. After working for three years in the antiquarian book department of Moscow-based auction house Gelos, he enrolled in the ILAB internship program. After spending several months working in Australia — during which time he participated in the Sydney and Hong Kong Antiquarian Book Fairs — he became the head of the Antiquarian Book Department at Gelos. In 2012, he established his own business.
Chepyzhov specialises in rare and antiquarian books printed in Russia and former Soviet Union countries, starting from the early manuscripts and first-printed editions, to pre-1941 avant-garde and art books. He was one of the first members of the Russian Guild of Antiquarian Booksellers, and his bookshop, Bookvica, is an active participant in book fairs around the world. In 2015, Bookvica has opened a second shop in Tbilisi (in the Republic of Georgia) and started to deal in Georgian, Armenian, and Azerbaijani books. Soon, Arabic and Japanese books followed. Bookvica produces seven to eight bookselling catalogues a year.
Since 2018, Pavel Chepyzhov has owned and managed a Russian-language bookshop in San Fransisco, Globus Books, serving the local Russian community and institutions across America. Globus employs three people and keeps an open shop. Bookvica and Globus issue shared catalogues and exhibit at fairs together.
By becoming an ABAA member, Chepyzhov is hoping to be more involved in the American antiquarian bookselling community. Chepyzhov has been a member of the ILAB's executive committee since 2018.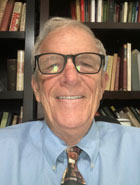 Thorne Donnelley has been in the antiquarian book business for ten years, but has been a collector for most of his life. His shop, Liberty Book Store (Jupiter, FL), is open "by appointment only," because he travels frequently to scout estates and libraries.
Donnelley holds an MBA from Palm Beach Atlantic University and a DBA from Nova Southeastern University. He is a graduate of the Colorado Antiquarian Book Seminar and has attended the Rare Book School at the University of Virginia. Donnelley is a member of the Florida Antiquarian Booksellers' Association, the International Online Booksellers' Association, and now the Antiquarian Booksellers' Association of America.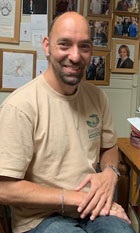 An L.A. native born of British parents (devoted readers and book collectors who raised him with a fierce love of literature), Louis Jason has always been deeply enamored of books. Throughout school, he worked in a local independent bookshop, learning the trade and loving it! After completing his formal education, he traveled extensively, buying a highly diverse stock of desirable, collectible first editions in various literary fields. Upon returning home, he began selling online, at book shows, and through widespread mailings.
He partnered with his father, Harvey Jason, and opened a shop of their own, Mystery Pier Books, specializing exclusively in first editions, on the Sunset Strip in August 1998.
Lee Johnson and his partner Ivye opened their first bookstore in 1994 in a 1500-square-foot space with about 10,000 books on the shelves. Their first foray into internet bookselling began shortly thereafter, and three years later they moved to a larger space. In 2000, they closed their physical store and sold rare and collectible books on the internet for five years.
In 2005, they opened a new storefront with about 100,000 books on the shelves. In 2013, they again closed the retail store and concentrated on internet sales of antiquarian and collectible books. Currently they have about 6,000 books in a great variety of subjects listed on the internet at zephyrbooks.com.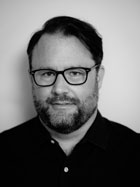 Tom Lecky has extensive experience appraising, advising, and selling books and manuscripts at all levels of the market. After a 25-year career in the auction world – most recently as Head of Christie's Books & Manuscripts Department in New York – he purchased Riverrun Books in 2016 (Riverrun was founded in 1978 by the much beloved Frank Sciocia). Lecky also serves as an independent advisor and appraiser and is a Certified Member of the Appraisers Association of America.
An enthusiastic generalist, his career has exposed him in depth to science, travel, historical Americana, and early printing, as well as English and American literature, the field in which he holds an advanced degree. Riverrun's inventory also focuses on fine printing, illustrated books, art, photography, and design. Lecky was educated at Stanford University (MA American literature) and Columbia College, Columbia University (BA, English literature). Since 1999, he has been a member of the Grolier Club and has appeared as an appraiser on WGBH's Antiques Roadshow.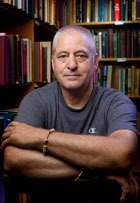 Dale Steffey's entrance into the rare-book world started with his discovery of John Dunning's Booked To Die. Realizing that he might own any number of valuable 20th-century classics, he set out looking through his library for first editions. Finding none, he quickly found a signed copy of James Dickey's Deliverance at a garage sale, and he was hooked. While continuing his 30+ year career as an award-winning glass artist with his wife Dawn Adams, he started scouring the country on trips to and from art fairs. To feed his book habit, he began scouting for book dealers and devouring their catalogues. After the tragic death of his son in 2007 and the Great Recession of 2008, he could no longer continue in the glass business and turned to Tibetan Buddhism and bookselling as refuges and sources of renewed interest in living. Entering book fairs brought him into contact with ABAA members, and with their inspiration and support he is proud to become the only ABAA seller currently living in Indiana.