Two ABAA members have received presigious awards recently.
At the 73rd World Science Fiction and Fantasy Convention during the Hugo Awards Ceremony, David Aronovitz of The Fine Books Company was awarded the very prestigious "San Moskowitz Archive Award." It is a Lifetime Achievement Award given to excellence in amassing a world class collection and publishing books which emanate from the collection. Arongvitz has published 19 books to date and is the 14th person to be given this award.
For an example of his collection, see this hand-corrected manuscript of Robert Heinlein's novel Friday, which he recently listed.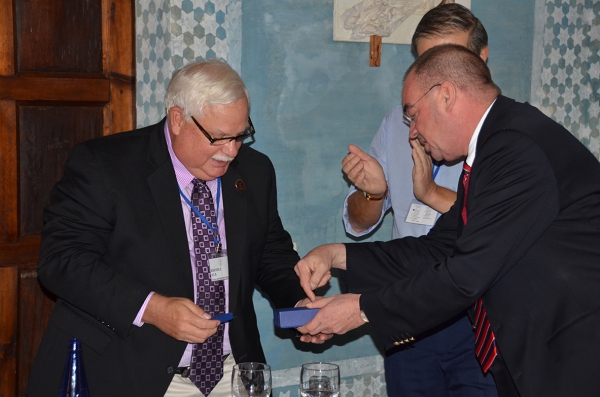 Bob Fleck of Oak Knoll Books was awarded the ILAB Medal during the 2015 October Seville Presidents' Meeting "in recognition of services rendered to the International League of Antiquarian Booksellers" over several decades of service.
For full details, read this appreciation...