This item is still missing as of 5/28/2019.
The following item has been reported missing:
RODIN, AUGUSTE. Signed postcard photograph with inscription, n.p., n.d. He writes, "To Madame [la danseuse?] ...." and signs, "Aug. Rodin." He poses seated, in profile, next to one of his sculptures. Images of Rodin with his sculptures are particularly appealing. Very Good.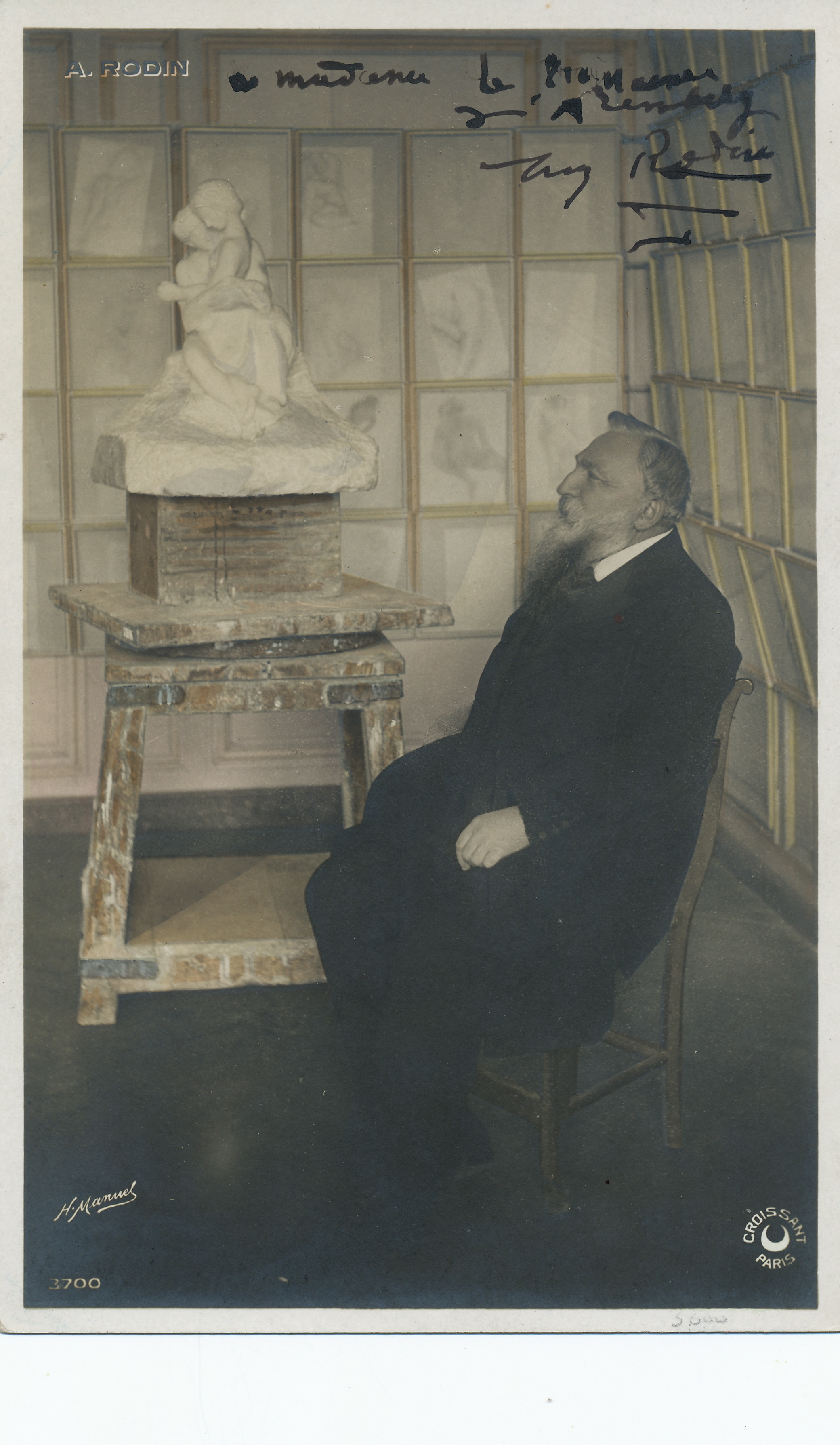 If you have any information on this item, please contact Claudia Strauss-Schulson at ​973-379-3800.