The ABAA has recently approved several new members, all of whom have successfully proven themselves to be, in the words of the ABAA Guarantee "established, knowledgeable, and of excellent reputation." These new members were sponsored by existing members, and have undergone a rigorous screening process. We welcome the newest members of the ABAA.
FULL MEMBERS: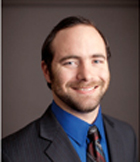 Sammy Blade Berk of Harlan J. Berk, Ltd.
Sammy Berk is the head of the Harlan J. Berk, Ltd. Antique Map department. Harlan J. Berk, Ltd. is a family owned and operated business founded in 1964. Today we have a store front in the heart of downtown Chicago, with nearly 20 employees and specialize in a wide array of collectibles, including Ancient Coins, U.S. Coins and Currency, World Coins, Antiquities, Paintings, Antique Maps and Prints. Aside from becoming a new member of the ABAA and ILAB, we are also proud members of the Chicago and Washington Map Society. Harlan J. Berk Ltd. is also the sole organizer of the Chicago International Map Fair, which is held in October. For more information of the map fair, please visit the fair website at www.chicagomapfair.com.

Mark Brumberg of Boomerang Booksellers, Northampton, MA
Mark started Boomerang Booksellers in 2010 to connect serious readers and collectors with the fine books they cherish and love. Boomerang Booksellers specializes in illustrated books, fine printing, children's books, modern first editions, signed books, & poetry, along with a general selection of antiquarian books.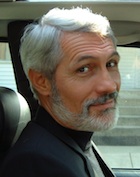 William Chrisant of Virginia Book Shop
"I've been in and out of books for decades with shops in Akron, Cleveland, Philadelphia, Charlottesville and now Ft. Lauderdale. I'm embarrassed to have not joined ABAA many years ago especially as since joining I've been reacquainted with many old friends.
"Given ABE's denigration of the book market as well as my own predilection, I've focused on the book as an artifact, as a work of art. As such, my ideal book might be finely bound, with beautiful type on sumptuous paper with important and beautiful illustrations on even finer paper; all that possibly signed by the author and/or illustrator (& any of which are hard to reproduce in books-on-demand or ex-libraries). So, yes (at least as an initial criterion) I do judge a book by its cover."

Gary L. Gosen of G. Gosen Rare Books & Old Paper
I was born and raised in East Tennessee to a scientist father who worked at the Oak Ridge National Laboratories and a social worker mother. I took a degree in the Department of Romance Languages as a French Major at Amherst College in 1981. In 1994, I started selling books to pay for the ones I wanted to keep. When important material came my way, like the Speed Family Papers in 1999, I started selling to institutions. Ephemera are also of interest to me, as are pamphlets, early newspapers and photographs. In 2000, I bought the archive of Elizabeth G.C. Menzies, de facto photographer for Princeton University for decades. "Betty" Menzies is best known for her portrait of Albert Einstein in his study (1939), taken on the occasion of his sixtieth birthday. Recently, I have enjoyed helping the Centro Primo Levi launch its print-on-demand editions in conjunction with the legendary New York Editore-libraio, S. F. Vanni, by helping them find material to document the publishing history of the Vanni firm and the remarkable career of Andrea Ragusa and his two daughters.

ASSOCIATE MEMBERS: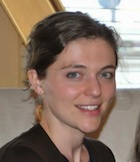 Rachel Eley of John Windle Antiquarian Bookseller
Rachel Eley joined John Windle Antiquarian Bookseller in 2012. She works on all aspects of the varied inventory that passes through their open shop in downtown San Francisco, with a particular enthusiasm for illustrated books, literature, and, of course, William Blake. She is an active member of the Book Club of California and the Grolier Club and worked extensively on the Grolier Club exhibition and catalogue "One Hundred Books Famous in Children's Literature." Prior to joining the book trade, Rachel studied English Literature in her native England and worked in non-profits and as a freelance writer in London and California. She lives in Oakland.