ABAA member and children's book expert Chris Loker, owner of San Francisco's Children's Book Gallery, has curated a new exhibition opening on December 10th at the Grolier Club in New York City.
One Hundred Books Famous in Children's Literature showcases seminal books that have proven to be landmarks in children's publishing. The exhibition includes such beloved books as Robinson Crusoe, Grimm's Fairy Tales, Alice's Adventures in Wonderland, Tom Sawyer, Treasure Island, Peter Rabbit, The Wonderful Wizard of Oz, Peter Pan, Winnie-the-Pooh, Charlotte's Web, The Cat in the Hat, Where the Wild Things Are, and Harry Potter and the Philosopher's Stone.
Curator and children's book authority Chris Loker has secured loans from major institutions throughout North America for this exhibition, including the American Antiquarian Society, Beinecke Rare Book & Manuscript Library, Yale University, Cotsen Children's Library, Princeton University, the Houghton Library, Harvard University, and The Morgan Library & Museum -- as well as numerous distinguished private collections.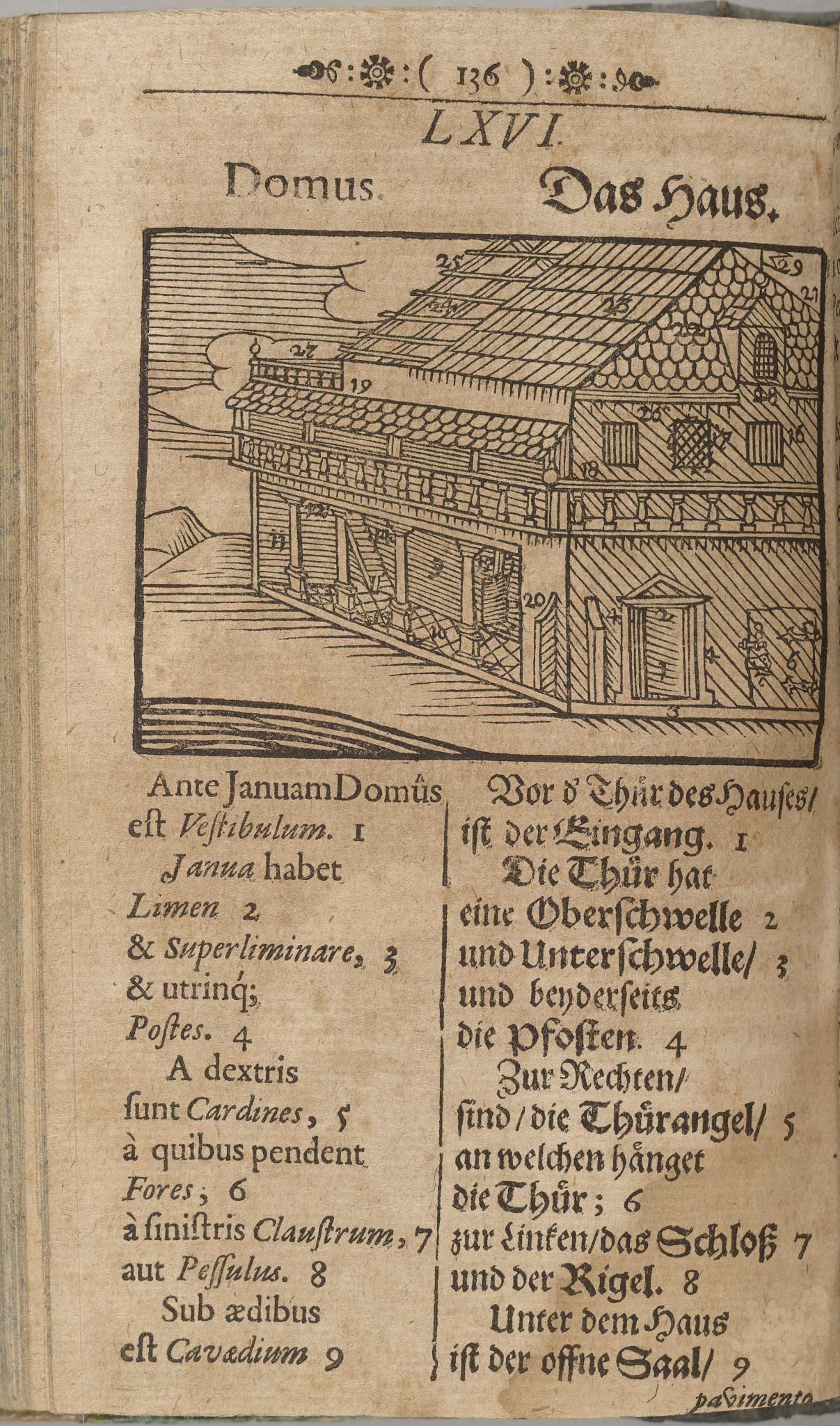 A page from Orbis Sensualium Pictus
The oldest book in the exhibition, Orbis Pictus, published in Nuremberg in 1658, is a bilingual schoolbook in simple encyclopedic form for young students of Latin (the text is in both Latin and German.) Used for two centuries throughout Europe, it is an early effort at integrating text and pictures. The most-recent book is one of the first 300 copies of J.K. Rowling's Harry Potter and the Philosopher's Stone, which was published in 1997, with all copies going to libraries.
Displayed alongside these touchstone books are more than 50 historic artifacts that demonstrate the connections between the books and the culture of their time, including original art and illustrations, signed letters, manuscript drafts, antique toys, early dolls and games, antique horn books, ivory alphabet discs, and other objects -- all items of great interest in and of themselves.
One Hundred Books Famous in Children's Literature is the sixth in the series of exhibitions known as the Grolier Hundreds. The Grolier Club has previously organized five such exhibitions over its 130-year history, which focused on English literature (1903), American literature (1946), science (1958), medicine (1994) and fine printed books (1999).
Loker has prepared a 320-page, hardbound catalogue with color photographs plus four scholarly essays to accompany the exhibition. It is available for purchase at The Grolier Club and through Oak Knoll Books.
Special Colloquium
A colloquium, "Journeys Through Bookland: Explorations in Children's Literature," takes place on Tuesday, January 20, 2015 from 1-5 pm, with a cocktail reception to follow. This colloquium brings together six children's literary experts who will lead participants through highlights in the past, present and future of the book for children.
Curator's Tours
Chris Loker will lead several "Curator's Tours of the Exhibition" on December 10 and 11, and again on February 3 and 4 (all tours scheduled for 1pm).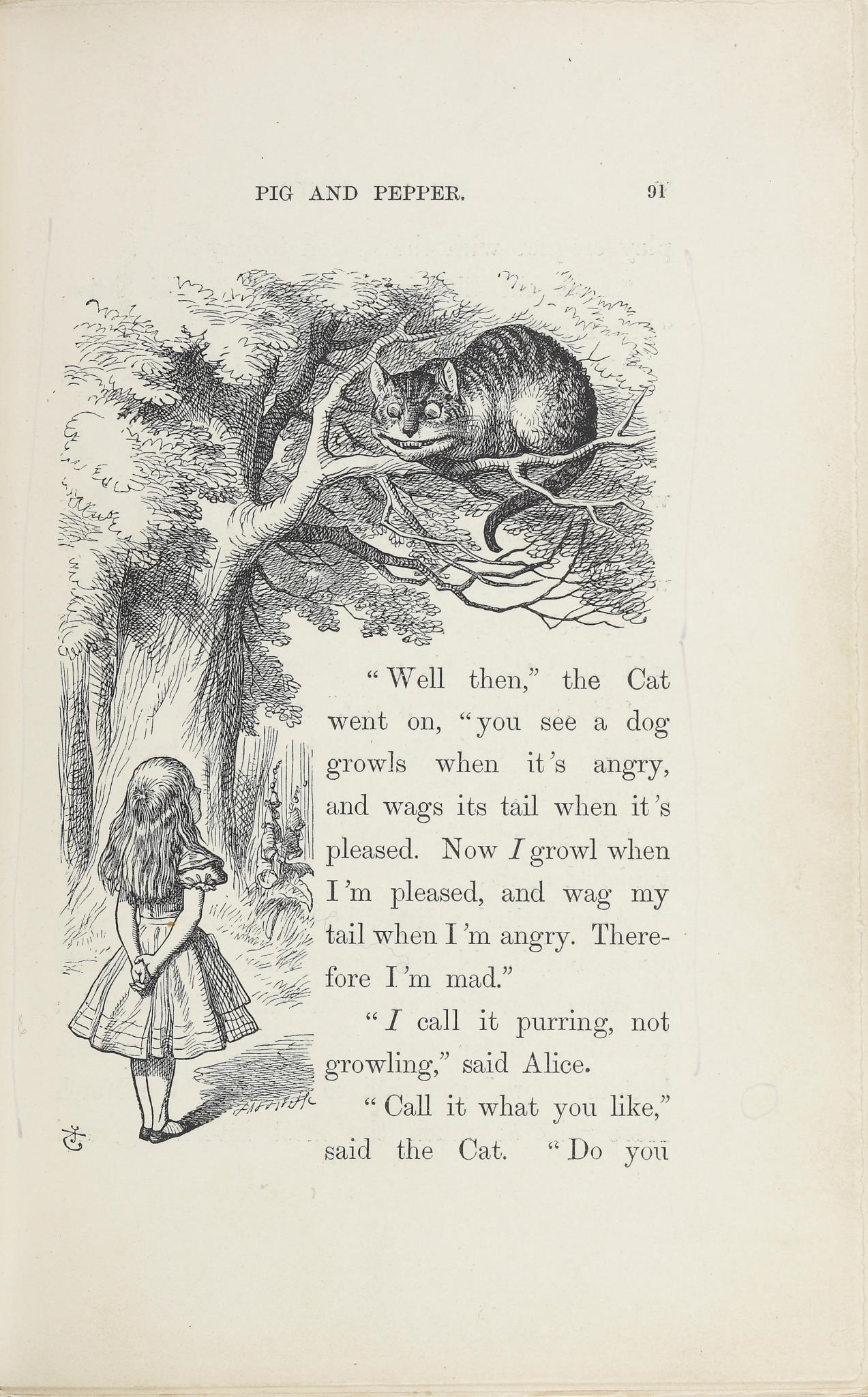 A page from Alice's Adventures in Wonderland
------
More details about "One Hundred Famous Books in Children's Literature" can be found on the Grolier Club website...