The ABAA has recently approved several new members, all of whom have successfully proven themselves to be, in the words of the ABAA Guarantee, "established, knowledgeable, and of excellent reputation." These new members were sponsored by existing members, and have undergone a rigorous screening process. We welcome the newest members of the ABAA.
James M. W. Borg, Ph.D., Borg Antiquarian, Lake Forest, IL
"As a RELIC from the 70's, I've returned in my 70's to a more challenging antiquarian bookselling world. A doubter of Christian NON-Science at 6, I converted to Huxleyan "Agnosticism" at 13, though I've retained a profound interest in the History of Religions. At the U of Michigan, I studied English & history. Served as an Army officer during Vietnam; then earned my Ph.D. from Northwestern focusing on 19th c. English lit (disst. on E.B. Browning). Married 50 years to Sharon. We have 3 semi-adult offspring & 4 grandchildren (+ 2 cats). Stock (rare & fine books, mss, prints, memorabilia, library art) tends toward High Spots from the 17th-20th century (esp., Dickens & Darwin) plus Americana (Founders, Rev. & Civil War; presidents)."
Mark Anderson, Anderson Butler Rare Books, Seattle, WA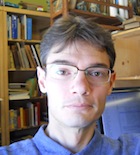 "I started in the trade working in a used book shop in Omaha in 1999; after moving to Seattle in 2003, I began to interact with many of the Seattle book dealers at fairs, book shops and breakfasts. Several of these book dealers were ABAA members, and the wisdom and knowledge received from them and others in the trade, sometimes implicit and other times inferred, was an invaluable education. I am slowly moving away from a generalist approach (though quite happy to buy good books as they present themselves) to a more focused approach centered upon collectible items relating to Time: almanacs and calendars, astrology and divination, horology, immortality, time travel, literature, science and philosophy. I am proud to be a member of the ABAA, and I look forward to contributing what I may to the trade and the association."
Marc Kuritz, Churchill Book Collector, San Diego, CA
Marc Kuritz is the proprietor of Churchill Book Collector, specializing in published works by and about Sir Winston Churchill, the great twentieth century statesmen perhaps less well known for being an improbably prolific author and for winning the Nobel Prize in Literature. Churchill Book Collector offers a singular inventory ranging from extraordinary first editions and inscribed copies to more affordable collectible editions, reading copies, and works about Churchill's life and time. Beyond its namesake specialty, Churchill Book Collector's stock includes diverse collector-worthy non-Churchill works ranging from Xenophon to T.E. Lawrence and from early sub-Saharan African exploration to mid-twentieth century history, with editions spanning the 17th to 20th centuries. Many things drove Marc into the book trade. Marc claims the final push was parenthood: "Unlike children, good books stay where you put them, cultivate humility without humiliating you in public, and are patient while you try to figure them out."