The classic Pauline Baynes' map poster of Middle Earth hung on many bedroom walls in the 1970s.
Last year, a map annotated with the edits and instructions from J.R.R. Tolkien to Pauline Baynes while she worked on the illustrated map have come to light, revealing a host of interesting facts about Tolkien's vision and inspiration for Middle Earth.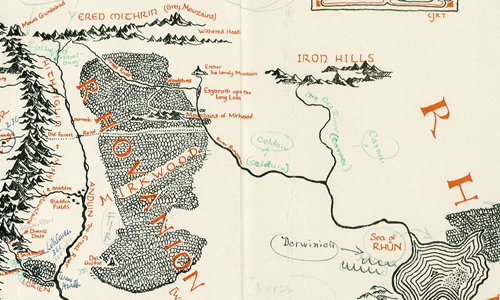 The newly discovered map with annotations by Baynes (blue ink) and Tolkien (green ink). (Source: Blackwell's Rare Books)
Baynes was a frequent illustrator of Tolkien's books in the 1950s and '60s, but the map was perhaps their biggest collaboration. Blackwell's Rare Books in London sold a number of items created or owned by Baynes, and a map with annotations by both Baynes and Tolkien was found tucked into the artist's copy of The Lord of the Rings. Entries in Baynes' diary and letters between the two allowed Blackwell's to document the process of collaboration on the map, shedding new light on both an iconic picture and Tolkien's inspiration for Middle Earth.
Read more on the discover at the Guardian newspaper...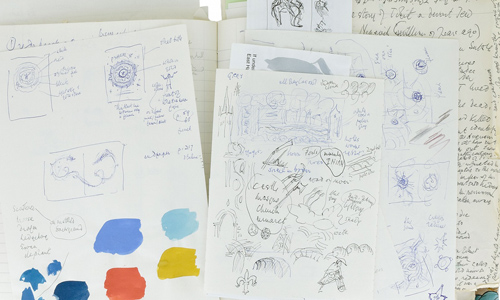 Letters and notes exchanged between Tolkien & Baynes while the later worked on the Middle Earth map. (Source: Blackwell's Rare Books)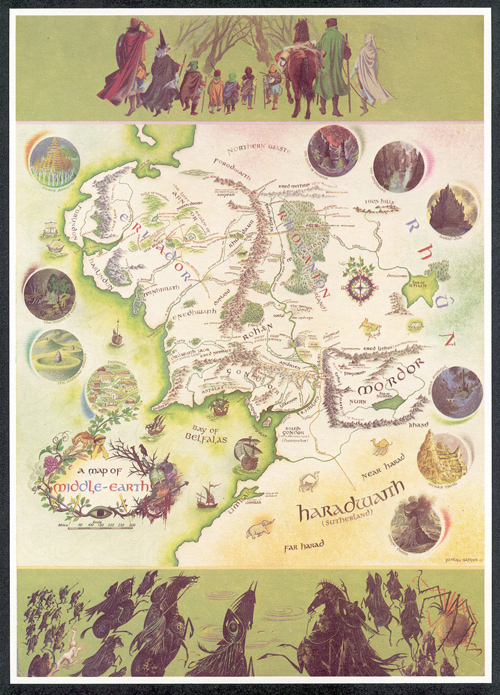 The classic map of Tolkien's Middle Earth by Pauline Baynes.
Today, it has been announced that the map has been purchased by the Bodleian Library in Oxford, who own the largest collection of Tolkien papers in the world. The annotations are notable because Tolkien added places not mentioned in the books or previously shown on the maps that appeared in the printed copies.
One more reason to put a visit to the Bodleian Library on every bibliophile's bucket list.
Also from The New Antiquarian: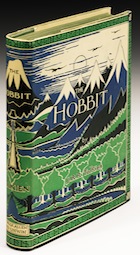 The Hobbit Fetches World Record Price
A first edition of J.R.R. Tolkien's The Hobbit recently sold for a record price at auction. The book sold for £137,000 (about $210,500). To put this in perspective, the previous record price was £50,000. Read more...
---