We are just weeks away from the 48th California International Antiquarian Book Fair (February 6-8, 2015), the world's great Northern California rare book fair, and organizers have an extensive schedule of special events and seminars to surprise and delight both experienced collectors and those curious to begin.
This year, the festival moves to a new location in historic Oakland, CA, affording easy access and superb facilities at the Oakland Marriott City Center.
Along with exhibits by over 185 rare book dealers from the U.S. and abroad, there are many special events planned:
Lecture by Daniel De Simone
Saturday, February 7 at 1pm
The ABAA and the Bibliographical Society of America are sponsoring a lecture on "Building New Audiences for Rare Books" by Daniel De Simone, Eric Weinmann Librarian at the Folger Shakespeare Museum.
Educational Events for New Book Collectors
Sunday, February 8
11:30am: Book Collecting 101
Learn how to judge a book's condition, where to buy quality rare books, the characteristics that distinguish a true first edition, how to shape a collection, and much more.
12:15 pm: What's This Book Worth?
Professional appraisers will discuss the factors that give books commercial and monetary value.
1pm: Discovery Day
Exhibitors will offer interested attendees up to three free appraisals, so if you think you may have an item of special interest, this is a valuable opportunity to have it assessed.
"Jack London, Photographer": A Lecture by Sara S. Hodson
Sunday, February 8 at 1:30pm
Jack London (1876-1916), now best-known for his novels and stories, was originally most famous as a photographer and journalist. Sara S. Hodson, curator of the Jack London archive at the Huntington Library, will deliver a special lecture about Jack London's work as a photographer at the book fair. (More information about this lecture can be found here…)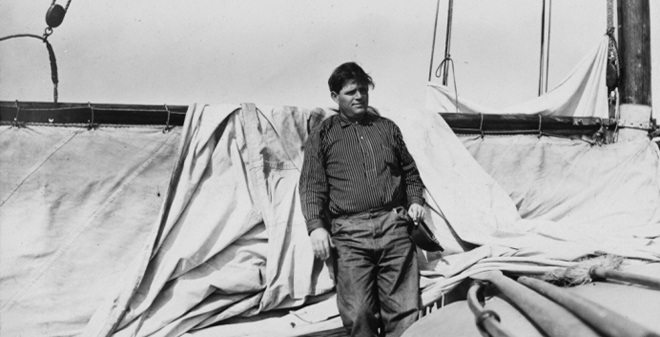 Exhibition: The Special Collections of F.W. Olin Library at Mills College
An exhibition of approximately 40 significant manuscripts from the F.W. Olin library special collections will be exhibited throughout the book fair, including works from the Jane Bourne Parton Collection of Books on Dance, the Bookbinding Collection, and the Early Printed Books Collection.
Local Organizations Exhibiting
Many local arts organizations, libraries, and book artists are joining forces with the book fair to present various exhibits and informational booths at the fair. Collectors can meet local organizations and learn about the thriving literary scene in the Bay Area.
The 48th California International Antiquarian Book Fair will be held at the Oakland Marriott City Center at 1001 Broadway in downtown Oakland from 3pm - 8pm on Friday, February 6; 11am - 7pm on Saturday, February 7; and 11am - 5pm on Sunday, February 8.
More details about the book fair can be found at cabookfair.com...