ABAA-member Books of Wonder, which specializes in new, classic and collectible children's books, have announced they plan to open a second storefront later this summer in the Upper West Side.
Owner Peter Glassman, told the New York Times that he'd been searching for a suitable space for years, but economic conditions had not been optimal for the project. "Now that the city is thriving again the time seemed right to finally expand to the Upper West Side." The new store will be located on West 84th Street.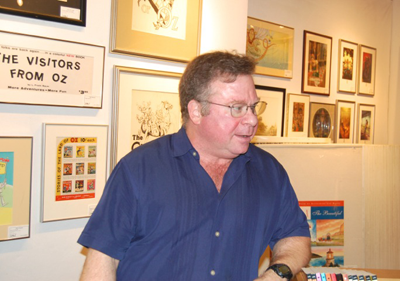 Books of Wonder owner Peter Glassman at a recent event in the store.
Books of Wonder first opened its doors in 1980. It has since outgrown the original "tiny, hole-in-the-wall" storefront in Greenwich Village -- through several bigger and better spaces -- to its current location on 18 West 18th Street. Longtime customer Nora Ephron used Books of Wonder as the inspiration for Meg Ryan's bookstore in the film You've Got Mail -- even to the point of having set designers measure the real store's fixtures and fittings to ensure accurate recreation on set. Unlike Meg Ryan's fictional store, Books of Wonder weathered the superstore explosion and arrival of the internet, and this year celebrates 37 years in business!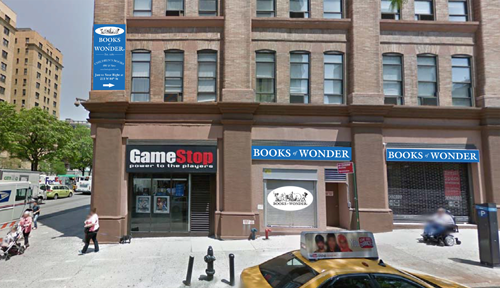 Designer's mock-up of the new Books of Wonder storefront on West 84th Street.