A deluxe copy of a children's classic is a favorite gift at almost any point in childhood. As the child grows older and better able to appreciate a care for their books, some seek to introduce the book-collecting bug with a signed copy, a meaningful first edition, or a particularly beautiful volume. We've collected a few beautiful, rare, or signed editions below for inspiration. You can search Children's Books by category here...
by Charles Dickens, Illustrated by Lisbeth Zwerger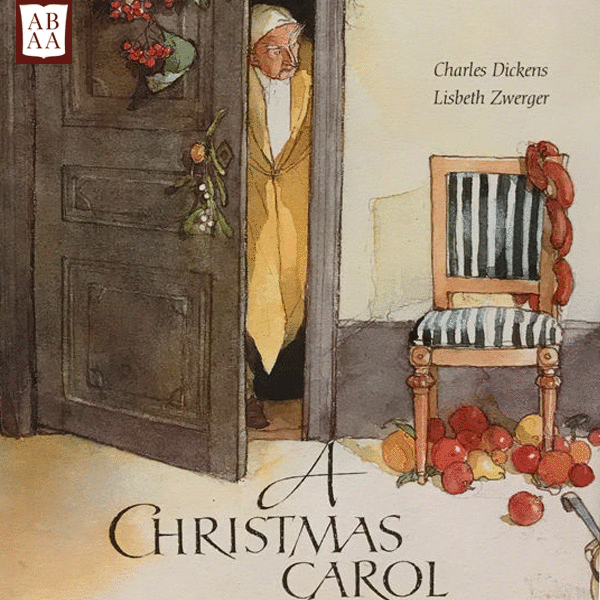 Natick, MA: Picture Book Studio USA/Neugebauer Press, 1988. Modern illustrated edition of the quintessential Christmas classic. Written in a mere six weeks at a low point in Charles Dickens's career, and published at his own expense in time for Christmas 1843, A Christmas Carol revived Dickens's fortunes, establishing a robust market for holiday gift books that survives to this day. "When this strain of music sounded, all the things that Ghost had shown [Scrooge] came upon his mind; he softened more and more." In 1990, illustrator Lisbeth Zwerger won the Hans Christian Andersen medal in recognition of her "lasting contribution to children's literature." A near-fine copy. Tall narrow folio, measuring 13.5 x 8.25 inches, black linen spine, original glossy color pictorial boards, pale yellow endpapers, original unclipped color pictorial dust jacket. Illustrated in color throughout text. Light edgewear to jacket. (Offered by Honey & Wax Booksellers.)
Search for other copies of A Christmas Carol...
by Ludwig Bemelmans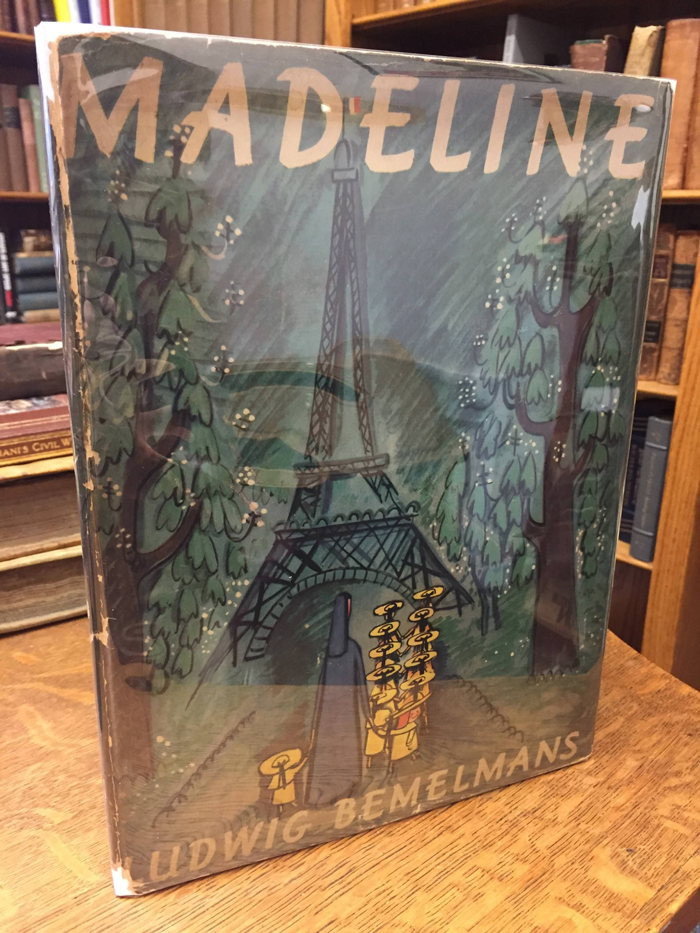 Simon and Schuster. Hardcover. B0006AOLTA 1939, First Printing. Dust jacket is wrapped- jacket price not clipped ($2.00)- jacket has no mention of "Sunshine" or other later stories- jacket has rubbed corners and edges- spine has rubbing with title still visible- sine ends chipped about 1/2 inch. Book is in good condition with rubbed corners and ends, clean, has a good binding, no marks or notations. Well kept, no smoky/musty odors or insect damage. True First Printing of the First Edition. Some glare in photo from jacket wrapper. Good. First Edition. (Offered by Ed's Editions.)
Search for other copies of the "Madeline" books...
by Andrew Lang
London: Longmans, Green and Co, 1889. First Edition. Hardcover. Good. First Edition, First Printing. Good. Cloth shows light edge wear. Spine dulled, with a 1.25 inch split in the cloth at the base, and light chipping at the head. Previous owner bookplate to front paste down. Tissue guard present, though with several tears. Several hinges in text block lightly exposed. Foxing throughout. First edition of the first title in Andrew Lang's fairy book series. (Offered by Burnside Rare Books.)
Andrew Lang published 12 "Colored Fairy Books" and many others books for children; explore these other books...
by J.K. Rowling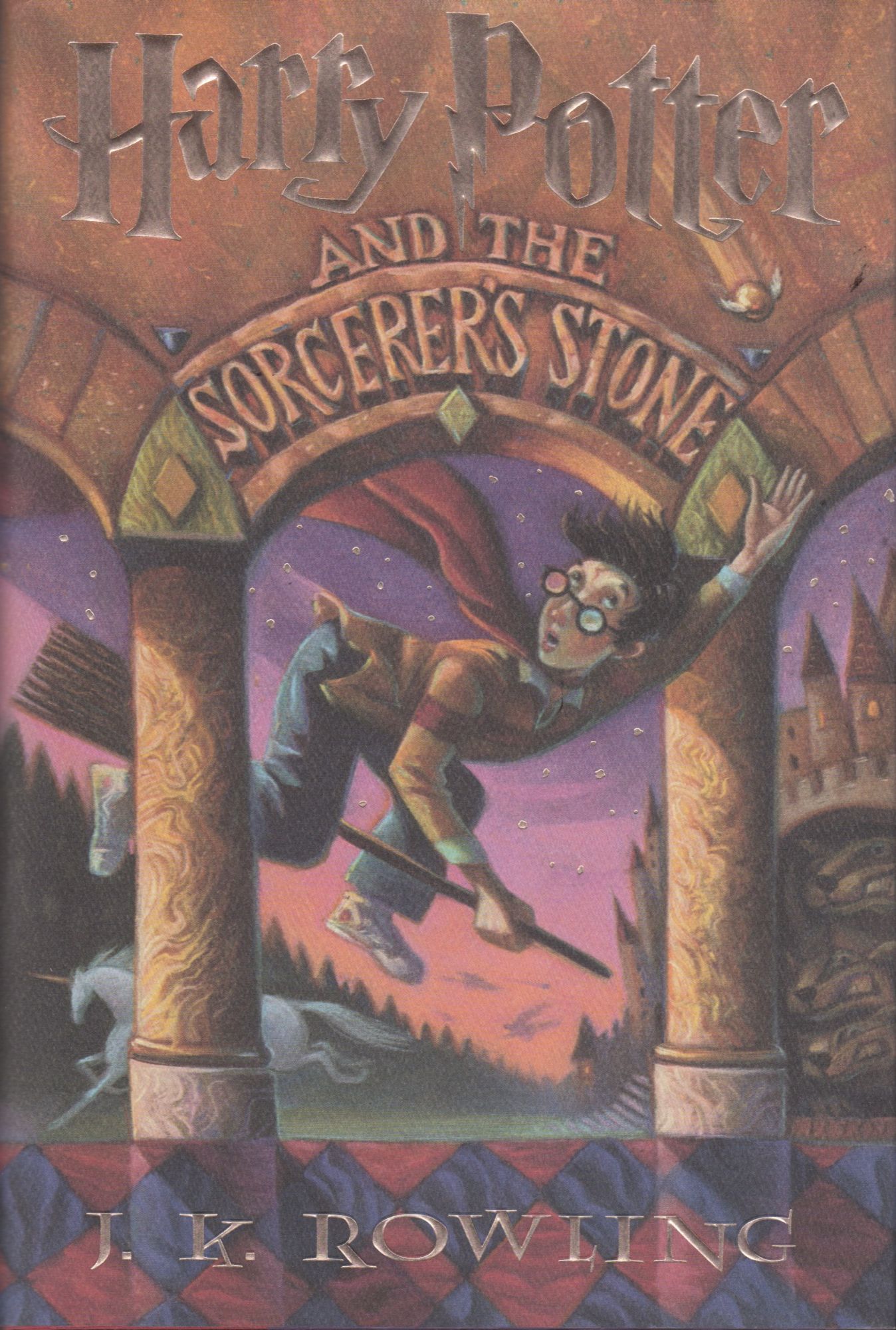 New York: Arthur A. Levine Books, 1998. First American Edition, Twenty-Second Printing. 8vo., 309 pp., VG/VG; brown and purple pictorial DJ, decorative gold lettering; mild wear to covers, price uncut "$17.95" to front flap, DJ protected by mylar; quarter-bound, red cloth spine, purple paper boards; text-block clean; interior all but pristine; SIGNED by Rowling to title page; shelved Case 2. Dupont. (Offered by Second Story Books.)
Search for more signed Harry Potter books...
by L. Frank Baum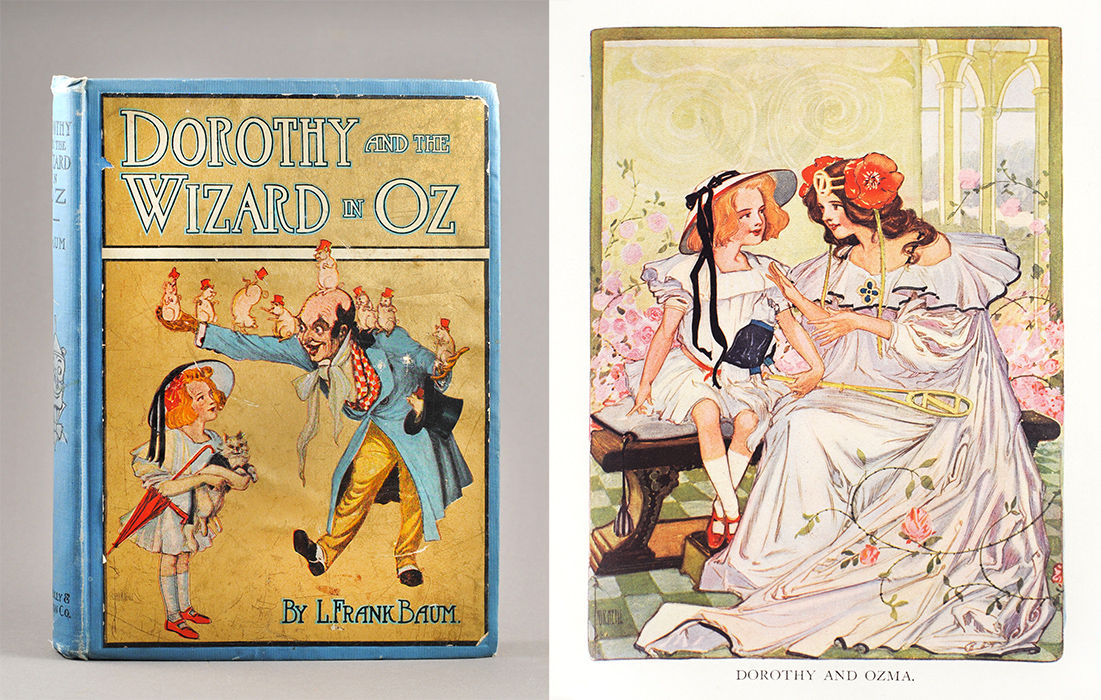 Slim 4to. Chicago: Reilly and Britton, 1908. Slim 4to, 256 pp. Light blue cloth boards with pictorial paste-on. Pictorial endpapers printed in yellow and black. Some small nicks and minor warping to lower cover, some wear and minor soiling to upper cover, slight general rubbing. Headcap and tail bumped, binding slightly shaken. Crease in ownership page. Very good condition for a title usually found in tatters. First edition, first state with light blue cloth and metallic gold pictorial paste-on, 16 inserted full-color plates, three titles listed on the verso of the half title, inserted black and yellow endpapers, and "The Reilly & Britton Co." stamped in black on the backstrip (Hanff, 40-41). The fourth book in the Oz series. (Offered by John Windle, Antiquarian Bookseller.)
Search for more of L. Frank Baum's Oz books...