ABAA-member Raymond Smith has an exhibition of his black-and-white photography, "In Time We Shall Know Ourselves" running at the Bruce Museum in Greenwich, CT through June 3, 2018.
Inspired by the photographs taken in the American South in the 1930s by Walker Evans, a teacher and mentor of Smith at Yale University, as well as by Robert Frank's The Americans (1958), in the summer of 1974 Smith embarked on a photographic expedition of his own. Smith traveled with his Australian friend Suzanne Boyd in an aging Volkswagen from New England through the South and into the Midwest, photographing the people and places he encountered during the three-month journey.
Lecture/Reception
The Bruce Museum will host a reception and artist talk for the exhibition on Sunday, April 15, 3–5 pm. At 3:30 pm, Raymond Smith will present a lecture titled, "I Am a Camera," which will be followed by a Q&A and book signing. The reception is free for Bruce Museum members and students (with valid ID); tickets for non-members are $15. Advance registration is required, as seating is limited.
For more information, vist brucemuseum.org...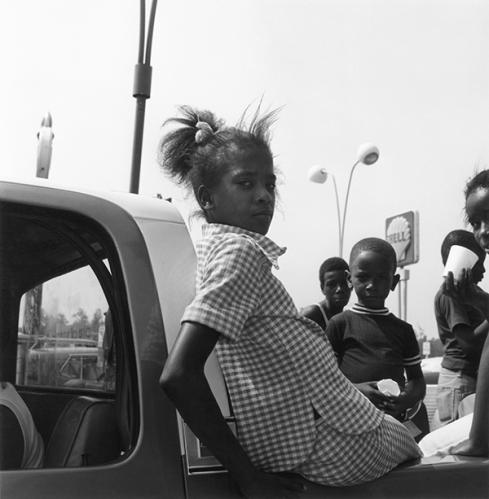 Raymond Smith. Farm Worker's Family, Dillon, South Carolina. 1974.
Smith collected some of these photographs into the book In Time We Shall Know Ourselves (which features perceptive essays on Smith's photography by Alexander Nemerov, Professor of Art History at Stanford University, and Richard H. King, Professor Emeritus American Intellectual History at the University of Nottingham) in 2014, in conjunction with the exhibition organized by the Montgomery Museum of Fine Arts, which has since traveled to six other museums in the South before its first museum venue in the Northeast. Smith has been a rare bookseller for decades, specializing in art, architecture, design and photography, through R.W. Smith Bookseller.
In his book, Smith explains where he got the title; driving south toward New Orleans and on the outskirts of Hattiesburg, Miss., midway through his trip he saw this sign: "In time we shall know ourselves/ Even as also we are known/ As we ourselves are known."

When asked how his interest in photography led to his career as a bookseller, Smith said:
"I started my career as a bookseller while still in graduate school at Yale, in 1975, just a year after the photographs in the traveling exhibition were taken, at first specializing in photography. I issued approximately ten photography book catalogues before expanding into the larger field of American art reference material. My dissertation, which I did not complete, also centered on photography, focusing on two turn-of-the century photographers from Southington, Connecticut, whose work I had discovered.

There were two photo books which greatly influenced me – Walker Evans's American Photographs (1938) and Robert Frank's The Americans (1959). Both of these books are displayed in a glass case accompanying my exhibition (including copies inscribed to me by both Evans and Frank). I have always felt that the ultimate artistic expression for a photographer is the photo book, because it survives beyond the circumstances of an exhibition's place and date. While pursuing a career as a bookseller, and as a specialist in photographic literature, I always kept the goal of one day publishing my own book, so I guess my profession reminded me that I too could join the rank of authors one day."

The exhibition "In Time We Shall Know Ourselves" can be seen at the Bruce Museum (1 Museum Drive, Greenwich, CT) through June 3, 2018
Book
In Time We Shall Know Ourselves, is available from the photographer at $49 + $5, payable by check or via PayPal to R.W. Smith at rwsmithbooks@att.net.
Signed copies are available on request.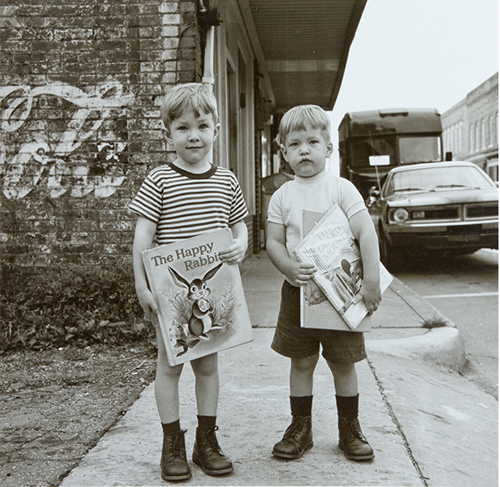 Raymond Smith. New Picture Books, Stoneville, North Carolina. 1974.
----
Notes
abaa.org post on the publication of In Time We Shall Know Ourselves (2014)...
Header photo: Raymond Smith. Wolfie's Restaurant, At Night, Miami Beach, Florida. 1974.