Meet the newest members and associate members of the Antiquarian Booksellers' Association of America. These booksellers have proven that they are well-established, knowledgeable, and of excellent reputation within the trade, have been sponsored by current members, and have undergone a rigorous screening process.
Full Members

Books have been one of Bill Allison's primary avocations since the mid-1980s, when he started collecting the Texas author J. Frank Dobie. But like the rancher who was only interested in his land and the land that touched his land, books on ranching, the West & related topics soon followed. Five years ago, he made the transition from book collector to book dealer, specializing in Texas and the West. He exhibits at a number of shows in Texas and occasionally issues catalogs or lists. William spends much of the summer we are on Cape Cod where his wife's family has lived since the 1940s. His background includes degrees from Rice University and the University of Texas. Before books, he worked as an environmental lawyer. Bill and his wife have three daughters and live with two highly opinionated cats in Houston, TX.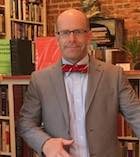 Tim Boyle is the proprietor of Vintage Books and Fine Art in Easton, Md., a small, open shop which specializes in books, maps, historic newspapers, and other ephemera of a scholarly or historic nature.
A journalism graduate of Towson University, he funded his college expenses by working, at first part-time, then full-time at the local branch of a bookstore chain. After college, he spent most of his working career in the grocery business. Sensing that the time was right to return to bookselling, he opened Vintage Books & Fine Art in 2013.

Richard Chant, Abacus Books (Longmont, CO)

Richard Chant has lived in Colorado for the last twenty five years. Prior to that, he was an independent sales agent for BMW in Germany, and before that lived in London and worked as a commissioned officer in Her Majesty's Customs & Excise. For the last thirteen years, he has been a bookseller exclusively, beginning when he sold a large part of his personal collection.
He became a book scout and developed an interest in antiquarian books and ephemera. Attending CABS in 2009 was a crucial milestone in his development as a bookdealer. Richard makes two or three house calls per week, often more, exposing him to a wide array of material. As a result, he is a generalist, buying what he finds interesting, and his interests are quite diverse.
Robert Fleck III, Oak Knoll Books (New Castle, DE)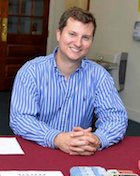 Rob Fleck is the Antiquarian Director of Oak Knoll Books. Most of his life experiences have revolved around books. His father, Bob Fleck, was a past president of both the ABAA as well as ILAB, and made it his life work to not only provide great books for collectors, but to help other booksellers in the 21st Century. Rob notes that his goal is to "continue to provide a great customer experience/personal touch (which some, including myself, may think would be something lacking in the digital age), but to continue working with some of the nicest and greatest people that I have ever known: antiquarian booksellers."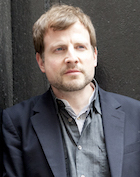 Arthur Fournier is a Brooklyn-based bookseller who specializes in primary source materials from 20th century cultural movements. The firm handles books, archives, and ephemera related to modern conflicts, disruptive technologies, music, and the visual arts. A Midwesterner by birth, Fournier's path to the trade began in New York, where he worked in the bookstore at Neue Galerie under Faith Pleasanton. In 2009, he joined the staff of F.A. Bernett Books in Boston and learned to buy, catalog, and sell rare books under Peter Bernett and Larry Malam. Returning to the Empire State in 2014, Fournier has since established a regular presence at Printed Matter's New York and Los Angeles Art Book Fairs, presenting large-scale exhibitions and an eclectic mix of under-the-radar books and ephemera. He lectures annually about punk and postmodern printing in the Graphic Design program at Yale University and was a featured speaker at "Who Cares?" A 75th Anniversary Symposium at Harvard's Houghton Library. (Photo credit: Janette Beckman.)

Kevin Kinley was born in Iowa City, Iowa in 1952, graduated from Cleveland State University in 1974 with a degree in Theatre, and then completed an MFA in Directing From the University of Iowa in 1977. After working at the Folger Theatre in Washington, D.C. for eight years, Kevin and his wife, Elizabeth Hall, moved to St. Mary's County, Maryland to create and operate The Maryland Shakespeare Festival at Historic St. Mary's City and St. Mary's College of Maryland. In 1991, he began selling books through the venerable and much missed AB Bookman. After relocating to Walkersville, Maryland in 1997, Kevin has run First Place Books out of his home -- and online at www.firstplacebooks.com. First Place Books has participated in Book Fairs in Baltimore, MD., Boston, MA, New Jersey, New York, NY, and Washington, D.C. Kevin is also member of ILAB and IOBA.

Richard Meli is an Anesthesiologist, but his passion and second profession is collecting and selling books, art and pulp magazines. While in medical school, with limited time and funds, he started to collect reference books, pulp magazines, and paperbacks. After starting his career as a physician, Richard amped up his collecting and expanded into first editions and art. At this point, he also started trading and selling duplicates. Through the years, Richard has developed a large mailing list and made numerous contacts in the field. He continued to grow his personal book collection and made bookselling a full-time business in 2004, when he became CEO of Heartwood Books and Art. As a collector, he has admired and respected the ABAA and their members, and is honored to now be a part of the ABAA and work with individuals that have the same passion.
Richard Oates primarily sells within his specialties of Travel, Geography and Exploration — which is no surprise as he was a teacher of world cultures and geography for 30 years.
He attended the CABS seminar in 2011, and reports that "My week at CABS encouraged and humbled me. I realized that I was stumbling along in the right direction." Now that he has attained ABAA membership, Richard plans to continue his education and develop wider relationships with others within the trade. Richard is "thrilled not just to be someone who sells books but a member of a prestigious guild."
Richard owns and operates Blind Horse Books in Key Largo, Florida with his wife, Dottie.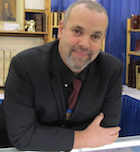 Ryan Parks has been in the rare book selling business since 1993 when he started his career working for his mother, who owned a used book shop in Gardena California for many years. In the year 2000, Ryan was hired by Franklin Spellman of Krown & Spellman, Booksellers in Culver City, California. He remained there as manager, chief rare book cataloger and bibliographic specialist until Krown & Spellman closed it's doors for retirement in late 2014. Ryan then launched his life long collection into the business Dark Parks Books & Collectibles. Dark Parks specializes in early printed books and illustrations dealing with curious subject matters in English literature, occult & witchcraft, religion, science and other areas of fascinating and unusual history. Ryan also carries a large collection of rare books, autographs, film posters and original artwork in the genres of horror, science fiction and fantasy. Dark Parks Books & Collectibles can be found at most Southern California book fairs, comic-cons and horror conventions, with the intent of crossing all genres in the trade.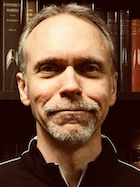 John Phillips grew up in the northern Illinois and southern Wisconsin area. His involvement with the book trade began in Madison, Wisconsin in the 1990s while earning MA (Philosophy/Mathematics) and PhD (Mathematical Logic) degrees at the University of Wisconsin. During that era, he became a regular at the numerous used bookshops in Madison. After many years of acting as a kind of part-time book scout while working in the software development field, he decided to start his own bookselling firm in 2010, and attended the Colorado Antiquarian Book Seminar (CABS) that year learning from both the tremendously generous and knowledgeable faculty and also from a talented and motivated group of fellow seminarians. A few years later, he began exhibiting at book fairs, at first in the mid-west and, in recent years, around the country. He looks forward to meeting many additional colleagues in Pasadena this February and in the future.
Rachel Phillips was born in Connecticut and spent her teen years in South Florida. She moved back north to Boston to attend Emerson College, graduating in 2006 with a B.A. in set design and a minor in photography.
She gravitated toward books during college, with a work-study job at the library. After graduation, she worked at a coffee shop, an antique store, and shelving books at the Fine Arts Library at Harvard University, though remained unsure of what field to ultimately pursue. Through serendipity, she began scouting for a neighborhood bookstore in Cambridge, and soon began selling used books online from her apartment. Books quickly consumed her life and living space, only to be remedied by a shift in focus to a smaller, antiquarian inventory.
In 2013, she moved in Portland, Oregon with her partner Roger, where they founded Burnside Rare Books. Together they run a general antiquarian bookshop downtown that welcomes visitors by appointment.

Walter Reuben has been involved with rare books, and all kinds of related paper ephemera, for his entire adult life, and working specifically with artifacts of film history for three and a half decades. His specialties are: film, stage, and music history; LGBTQ aritistic and social history; African American cultural history; and pop culture photography.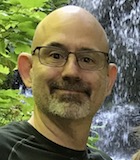 On November 4, 2011 an earthquake of discovery shattered Adam Schachter's carefully created perception of the rest of his professional life. He walked into a room filled with books written in Russian at an estate sale and bought 30 pamphlets because they were printed in Germany between 1945 and 1947, had UN censorship marks and some had beautiful color illustrations on their front wraps. Turns out they were not pamphlets, they were books printed in Russian refugee camps in Germany just after the war and were an attempt at preserving culture while the UN was trying to repatriate the refugees. A recent winner of the National Collegiate Book Collecting Contest wrote his paper on these books and it was the first time Adam was truly exposed to the trade and the depth of knowledge it takes to enhance the value of an object and turn it into an artifact. Over the next couple of years, he regularly got up early to cheat on his law practice and work on the exciting items he would find such as the founding minute book of a Guatemalan political party that overthrew its dictator around 1920. So, a little over two years ago, Adam gave up his career as a bankruptcy attorney to become a full time antiquarian bookseller. He specializes in selling original materials that tell interesting American stories, with an emphasis on social movements that includes African Americana, Women, LGBTQ and more. Adam has issued three catalogs to date which can be found on his website; the next, slated for February 2018, will be entirely devoted to African Americana.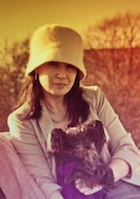 Born and raised in Aiken, South Carolina, Holly Segar discovered the world of first editions through acquiring a work by by Baroness Orczy from Peter Stern. From 2003 until the spring of 2009, Holly worked jointly with the firms Yesterday's Gallery and Babylon Revisited, exhibiting at innumerable book fairs, attending hundred of sales, and generally learning the trade.
In the fall of 2009, Holly began working alongside Bob Seymour of Colebrook Book Barn, and in January 2010 established her own firm, The Scarlet Antiquarian, specializing in children's literature. Later that year Holly became an associate member of the ABAA for Colebrook Book Barn.
In 2013, she took a position at Peter Harrington in London, enabling Holly to broaden her knowledge in new subjects and types of collectable books. In the spring of 2015, Peter Harrington issued catalogue 108 wholly devoted to children's literature with Holly listed as the specialist in children's books.
After leaving Harrington's, Holly returned to America to open Blakeney Griffin with her husband Adam Blakeney (also formerly of Peter Harrington). She resides in Aiken, SC.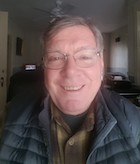 George Sutton's interest in books and paper came at an early age, dabbling in antique furniture as well as books and prints. Deciding early on that his future was not in handling heavy oak furniture, he started concentrating on books and paper.
After retiring from a career in the nuclear technology industry George decided do what he always wanted to do and deal in old books and manuscripts full time. Since 2000, his business has been at his present location in Lyman, Maine. He attends five to ten book and ephemera shows a year, and is open to the public by appointment. He also performs appraisals of private libraries as well as Institutional holdings.
Also granted full-membership:
Stephanie Howlett-West, S. Howlett-West Books (Modesto, CA)
Max Rambod, Max Rambod Inc. (Calabasas, CA)
Kol Shaver, Zephyr Used and Rare Books (Vancouver, WA)
Adam Weinberger, Adam Weinberger Rare Books (New York, NY)
Associate Members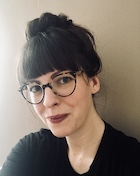 Kaitlin Manning is originally from Portland but grew up in Bozeman, Montana. After her formative years, she hung up her cowgirl boots, sent ol' Rusty out to pasture, and moved east to attend Vassar College to study Art History and Theatre. After taking a few years post-graduation to pursue Shakespearean acting and indulge her passion for travel, Kait decided she had put her poor mother through quite enough, and went back to graduate school. She obtained her Master's degree from the Courtauld Institute in London, where she studied Medieval Art and developed a keen interest in illuminated manuscripts and the history of the book. Her first job in the trade was with B & L Rootenberg Rare Books in Los Angeles. She joined Phillip J. Pirages Fine Books & Manuscripts in 2015, where she is currently the CEO.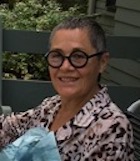 A native Philadelphian, Wendy Wilson grew up surrounded by orchids and Airedales, just west of the city. After graduating from Penn State, she worked as a facilities coordinator for a private hospital and grew orchids. Then married a bookseller and never looked back. Since the 1970s, she has lived in a town of some 4000 on the Main Line.
Her approach has always been eclectic — book bindings and illustration, prints, playing cards, manuscript recipes for preparing food, gardening…. She has recently started buying contemporary livres d'artistes and maquettes of modern illustrated children's books. Wendy enjoys traveling regularly, visiting rare-book shops, exhibiting at fairs and participating in the ILAB Congress, noting that "I have met and made friends with many wonderful colleagues both here and abroad. It's a great life!"
Also granted associate membership:
Obadiah J. Baird, The Book Bin (Salem, OR)