Yes, Boston is a great city with many great book shops, but is its book fair a must-see event? Well, the short answer is "Hell, Yes!" But you'll need more convincing than mere enthusiasm, so here are ten powerful reasons to attend the 2016 Boston Book Fair, ten ways in which it will probably make you a better-informed collector.
1. Meet 100s of Rare Book Experts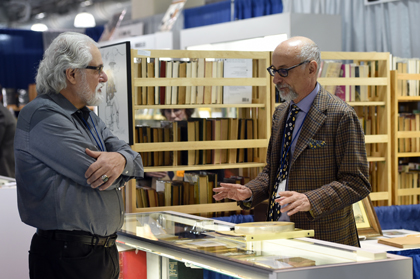 Sure, there wll be more than 120 rare book dealers from the US and abroad exhibiting at this year's book fair, but they are not the only rare book experts in the room. Each dealer brings 2-3 staff, all experts in their particular areas, so that means at least 300 bona fide rare book experts on the dealer side of the tables alone. But many of the attendees are also extremely knowledgable as well. They have lifetimes of experience working in rare book libraries and archives, researching historical biography through primary sources, or developing collections in obscure but fascinating areas. The people you share an elevator with probably have years of experience and knowledge, have probably viewed, handled, or owned a great many rare books, and are likely only too happy to discuss rare books and collecting with both seasoned collectors and enthusiastic beginners.
Rare Book Fairs are about far more than acquiring certain books or ephemera; they are about building relationships with dealers, getting to know other collectors, and gaining knowledge and perspective that will enrich and inform your collecting for years to come.
2. See a Fazakerley Binding Up-Close and Personal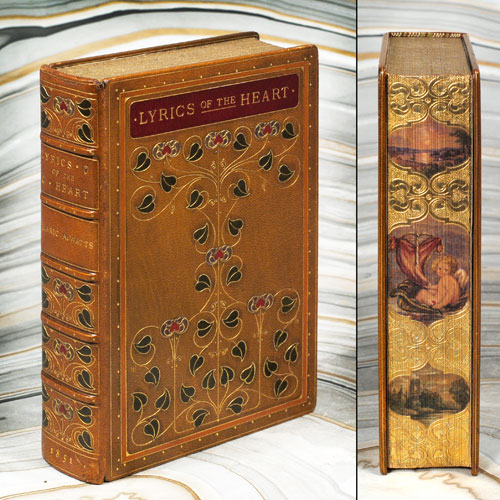 Fazakerley of Liverpool are reknowned for their beautiful bindings and fore-edge paintings. They are rare and expensive books, often owned by libraries and other institutional collectors. ABAA-member John Windle is bringing a "superb, deluxe, heavily embellished, inlayed and painted Fazakerley binding of Alaric Watts' Lyrics of the Heart" to Boston. Interested collectors will be able to view it at booth 110.
Preview some other selected highlights from the fair...
3. See a Rare Paul Revere Autograph Document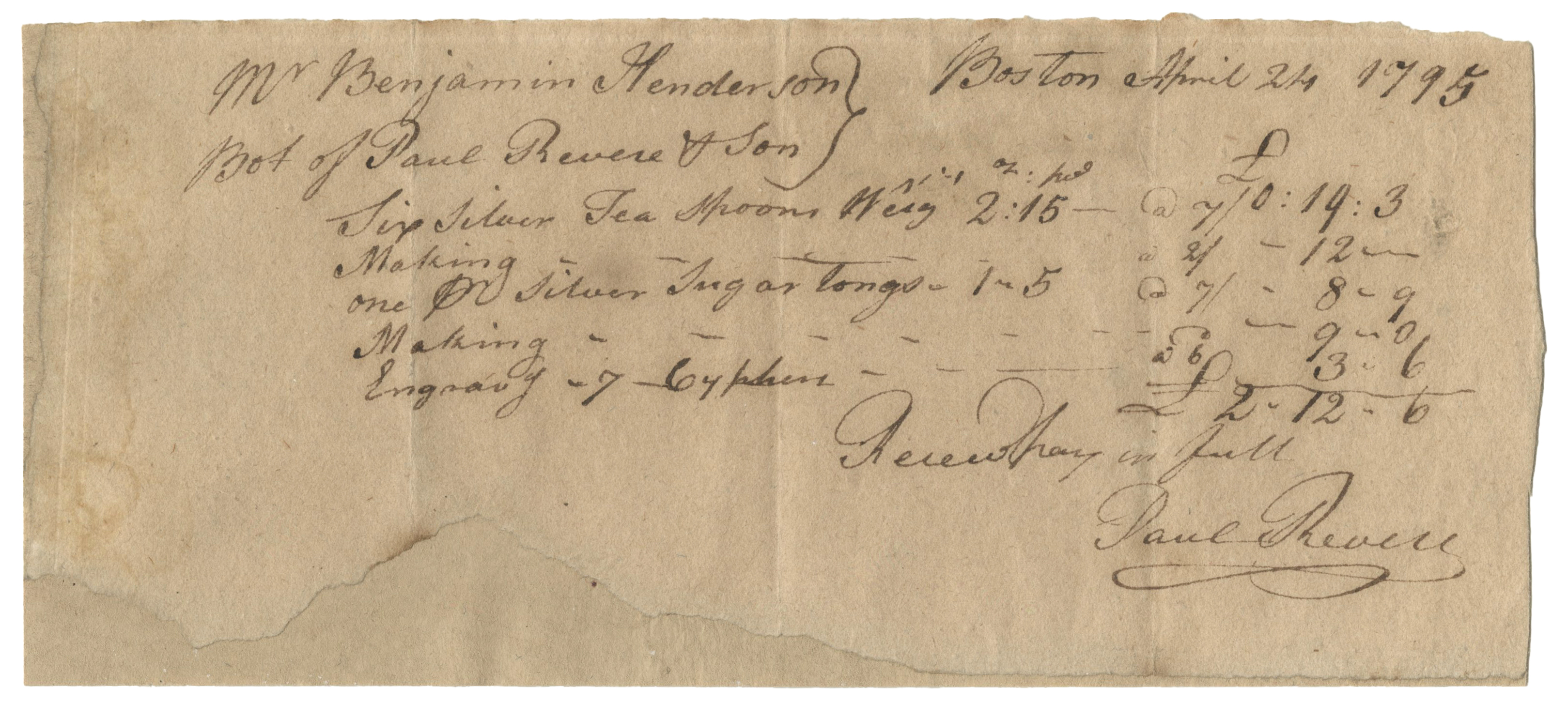 Legendary Boston revolutionary Paul Revere still had to work his day job in the early republic. Seth Kaller is bringing a receipt written entirely in Revere's hand and signed to the fair. It's a rare chance to see an artefact from the ordinary life of a man who played a famous part in our nation's founding.
4. Immerse Yourself in the Boston Music Scene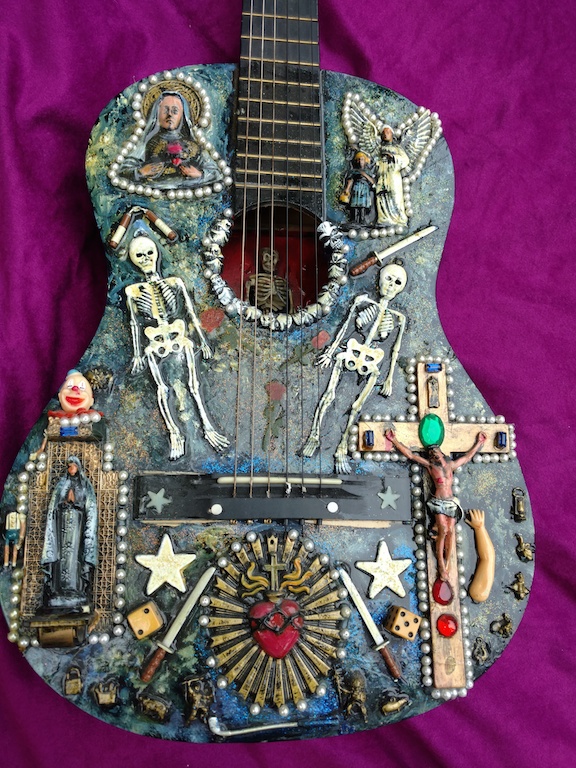 If you're a music fan, you won't want to miss David Bieber's extensive archive of rock posters, albums, and ephemera chronicling 40 years of the Boston music scene. Featuring items connected with Aerosmith, The J. Geils Band, The Cars, and many others, this exhibit is open all weekend.
5. Ticknor Roundtable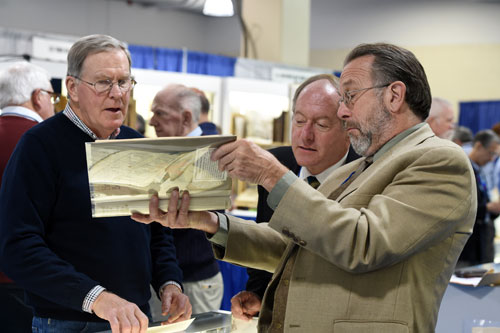 The Ticknor Society is "an organization of book collectors, booksellers, librarians, historians, archivists, conservators, printers, publishers, writers, and all lovers and readers of books." They host a roundtable discussion for collectors on Saturday, October 29 at 3pm to discuss collecting books outside of large institutions.
6. Learn the Original Date of Thanksgiving!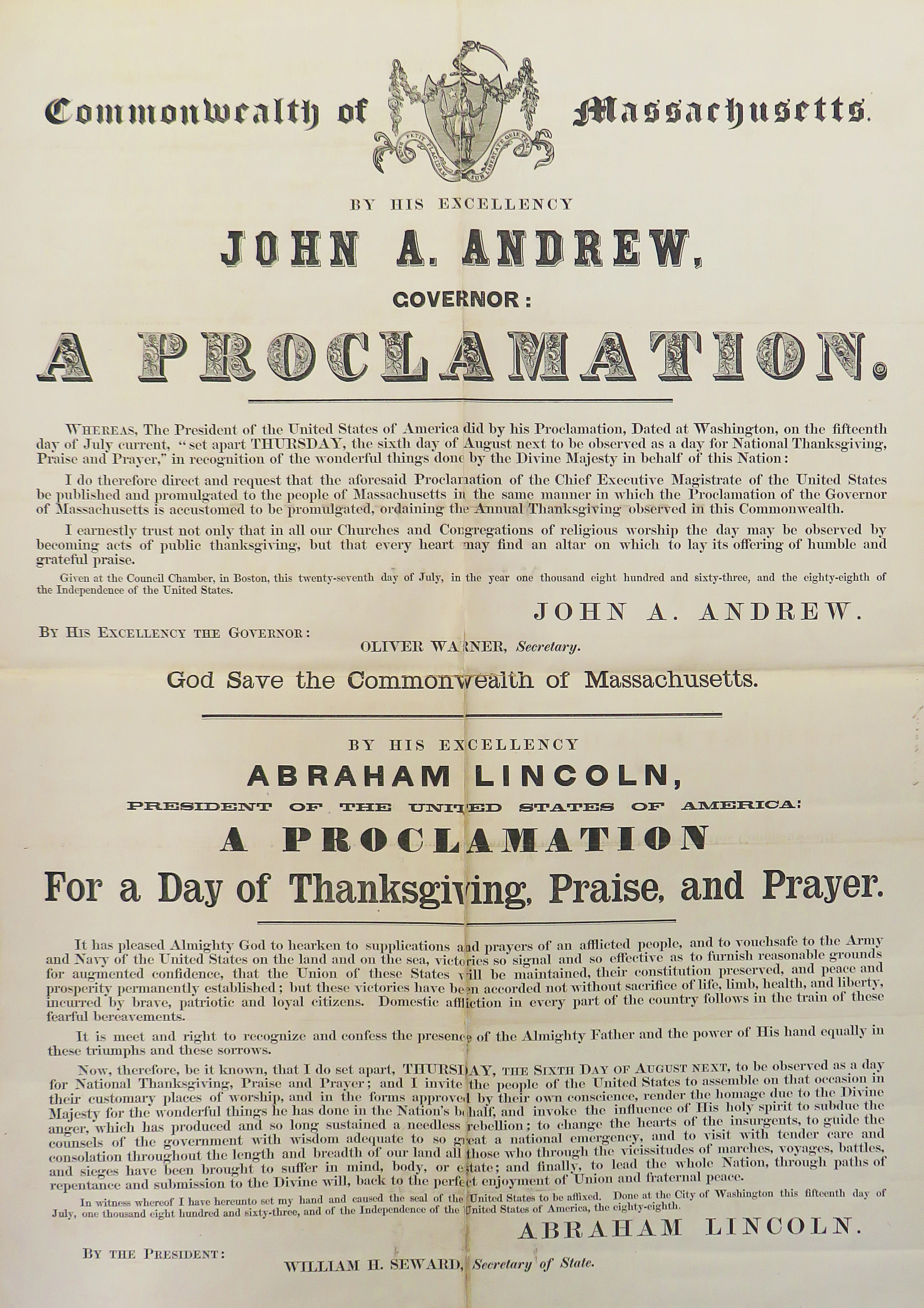 B & L Rootenberg are bringing an original printing of the first Thanksgiving Proclamation to Boston. This original broadside produced in Massachusetts is formatted in two halves, the top being Governor John A. Andrew's announcement of Lincoln's Proclamation dated July 27, 1863, and the bottom being Lincoln's actual proclamation dated July 15, 1863, announcing that August 6 shall be set aside as a National Day of Thanksgiving. As President Lincoln later changed the date, this first proclamation has been largely forgotten, and this original printing is both rare and fascinating.
7. Enjoy Free Admission
Only the Friday night preview requires tickets, so there's really no reason to let cost prevent you attending. Which brings us to...
8. Discovery Day: You Never Know What Will Happen!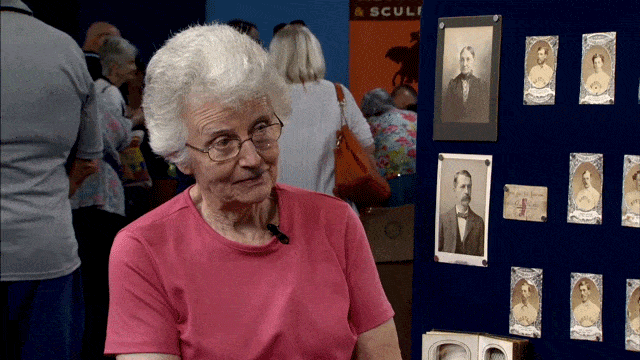 Rare book fairs are not just for wealthy collectors. Like many others, the Boston Book Fair has a discovery track for beginning collectors, with many items priced under $100. Dealers will also offer free appraisals on Sunday, October 30, from 1pm to 3pm. Bring your books, maps, or ephemera and get expert appraisals on the rarity, condition, and value of your items. You'll learn a little about your items, and may even find you have a valuable treasure on your hands!
9. Examine Original Artwork by Walt Disney & His Top Animators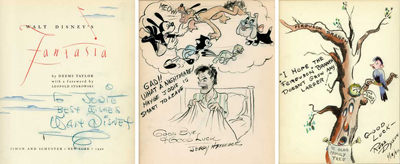 A book was published in 1940 to acompany the new Disney movie Fantasia. A secretary at Disney Studios, Jodie (Ferguson) Budge, approached the animators and those she worked with to sign her copy upon leaving to get married. Many, including Walt Disney, did, and included some really lovely illustrations and many include warm and heartfelt inscriptions. (Ken Sanders, Booth 208)
10. View Original Art by William Burroughs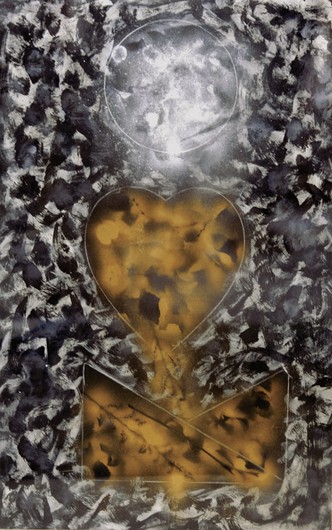 Although the segue from Walt Disney to William S. Burroughs would probably make El Hombre Invisible turn in his grave, Ken Lopez is bringing an original Burroughs painting, "The Golden Triangle -- The Gold Heart" to Boston. Created in 1988, and became part of the Seven Deadly Sins exhibition at The Writer's Place, Kansas City, Missouri, in 1993. Interested parties can see the painting in booth 313.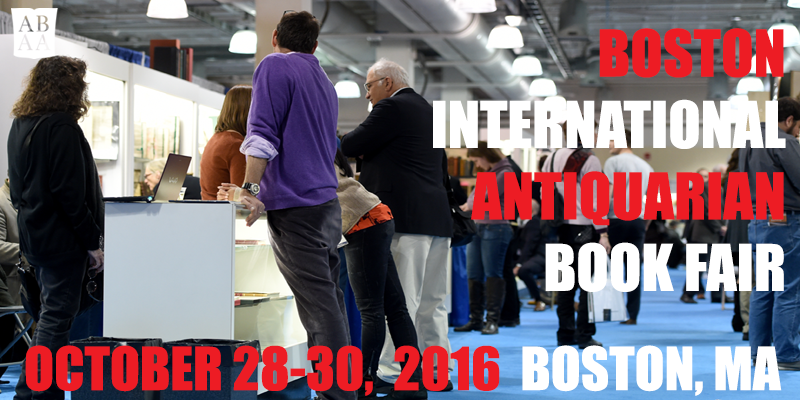 Click here for more information on the 2016 Boston International Antiquarian Book Fair...