The ABAA has recently approved several new members, all of whom have successfully proven themselves to be, in the words of the ABAA Guarantee, "established, knowledgeable, and of excellent reputation." These new members were sponsored by existing members, and have undergone a rigorous screening process. We welcome the newest members of the ABAA.
Full Members
Charles Bartman of Charles G. Bartman, Bookseller, Louisville, KY
Michael Fagan of Michael Fagan Fine Art & Rare Books, Newton, MA
James Gray of James Gray Bookseller, Princeton, MA
Heather O'Donnell of Honey & Wax Booksellers, Brooklyn, NY

--Heather O'Donnell got her start in rare books in the stacks of the Beinecke Library, where she was a curatorial assistant during her grad school years at Yale. After three years in the Princeton Society of Fellows, she left academia to pursue the rare book trade full-time, working in the New York gallery of Bauman Rare Books. In the fall of 2011, Heather launched Honey & Wax Booksellers in Brooklyn, specializing in literature and the lively arts. She is a graduate of the Colorado Antiquarian Book Seminar and Rare Book School, a member of the Grolier Club, and the founder of the annual Brooklyn Holiday Book Fair, now in its fourth year.

Marco Panella of Auger Down Books, Brattleboro, VT
--Marco Panella is a bookseller based in southern Vermont. He specializes in music, scholarly non-fiction and books on the arts. A longtime bibliophile, he studied history and photography at Brown University and Rhode Island School of Design. After spending many years as a musician and managing a record store in Philadelphia, he made the shift to bookselling in 2011. He now runs Auger Down Books in Brattleboro, VT, as a sole-proprietor, with shipping and administrative help from long-time friend Ty Gibbons. He holds a wide array of offerings, mostly in scholarly nonfiction, focusing on foundational works of lasting relevance. He also seeks out exceptional collections of recorded music, sheet music, and ephemera, with an emphasis on Jazz and 20th-century composition.
Jesse Rossa of Triolet Rare Books, San Luis Obispo, CA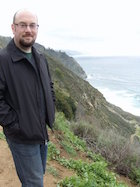 --I founded Triolet Rare Books in 2011, after spending fifteen years or so in myriad bookish settings. I apprenticed as a hand bookbinder in the Pioneer Valley of western Massachusetts after I earned a B.A. in studio art at Hampshire College, then went on to get my MLIS at UCLA, after which I worked as a special collections librarian at various Los Angeles-area institutions and then the University of Delaware (2004-2010). I also had a stint at the legendary Heritage Book Shop while in grad school. My specialties with Triolet are primarily literary, and I focus on modern poetry for the most part, with an emphasis on institutional sales (although inquiries from all are welcome!). Currently located in San Luis Obispo on the central coast of California, almost exactly midway between Los Angeles and San Francisco, I'm honored and privileged to join my bookselling colleagues in the ABAA.
Frank Wood of De Wolfe & Wood, Alfred, ME

Elizabeth Young of LizzYoung Bookseller
--Antiquarian Bookseller specializing in Food, Wine, Drink, Cookbooks, Manuscripts, Ephemera.
Associate Members

Andrea Koczela of Books Tell You Why, Inc., Mount Pleasant, SC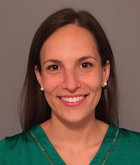 --As a History major from the University of Wisconsin-Madison, Andrea Koczela has long been interested in books as objects. She became involved with the book trade while working as a freelance writer, composing blog posts about rare books and literature. Later, she became a bookseller and marketer for Books Tell You Why, where she has been employed since 2013. Andrea is particularly interested in children's books and early/modern fine press, although 19th century gardening books have been known to catch her eye. She lives with her husband and children in Milwaukee, Wisconsin.
Devin Mesnard of Stick Figure Books, LLC, Lake Barrington, IL
--I began at Stick Figure Books three years ago after eight on and off again years teaching. When I started, I was in between teaching positions and thought I would do this book thing until I got another teaching job. I never went back to looking for a teaching job after all. Part time work at Stick Figure became full-time, and I began doing book pickups and buys on my own. An important part of my job became training (teaching) and developing our staff. My life as a bookseller took off when I attended CABS 2014. Within a year of attending CABS, I created our first catalog and participated in two book fairs. I now handle most of our customer interactions and scheduling, and manage the day-to-day operation of the office. I am married with two small children, so in my free time, rather than reading or weeding my garden, I sleep.
Amir Naghib of Lorne Bair Rare Books, Winchester, VA