Meet the newest members of the Antiquarian Booksellers' Association of America!

Full Members

William C. Baker
W. C. Baker Rare Books & Ephemera (Brooklyn, NY)
-- Avant-garde Literature, Americana, Science, Religion, Performing Arts

Will Baker operates W. C. Baker Rare Books & Ephemera, a firm specializing in Americana, counterculture, and unusual currents in science, religion, and the performing arts. Will grew up in northeast Ohio, studied religion at Carleton College, and first moved to New York in 2001 to pursue a master's degree in museum studies at NYU. During that time, he worked for the late sword swallower and collector Johnny Fox, who encouraged him to consider more seriously his long-held interest in the rare book trade. After attending Rare Book School, Will was hired as a cataloger in Americana by the William Reese Company, where he worked for five years. In 2011, Will took a hiatus from the trade to lead a revitalization program at New Haven's Institute Library as its first executive director. He returned full-time to the business in 2014 and to New York two years later.

Michael Brenner
Brenner's Books - Rare & Collectable (Manasquan, NJ)
-- Mystery, Sci-Fi, Signed Firsts, Books about Books
Always a voracious reader, Michael Brenner had been buying, selling and passionately collecting books for over 30 years before he decided, after a career in the wine business, that he wanted to sell books full-time. He was a moonlighting bookseller for a few years before attending the Colorado Antiquarian Book Seminar (CABS) in 2016, where the people he met was the final push he needed.
He is in love with the book as a work of art, as an historical artifact, as a cultural bellwether, and as importantly, if not more so, for being just a good story to read. Though he is a generalist with an eclectic mix, his strengths are Sci-Fi & Mystery, Books Into Film, Signed & Inscribed, Modern Firsts, Vintage Paperbacks, and naturally Wines & Spirits. He also has a love of Bibliomysteries and Books About Books. Starrett, Newton, Morley, Dunning are all cherished friends -- figuratively, of course. However, his biggest strength perhaps is customer service for which he has an obsessive passion. Prompt, professional service; always.

Daniel De Simone
De Simone Company, Booksellers (Washington, DC)
-- Italian Books, Antiquarian Bibliography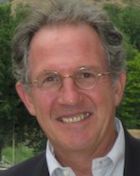 Dan began his career in the book trade in 1975, working for Jack Bartfield on West 57th Street in New York City. In 1978, he opened his own business which he ran for 22 years, during which time he issued 50 catalogues. In lean years he worked with Jim Cummins and Peter Kraus and in 1985 moved to The Hague, Netherlands to manage the bookshop Antiquariaat Meyer Elte, then owned by Peter Kraus. He also freelanced for Sotheby's working on the ornithology section of the Bradley Martin sale. In 2000, he was appointed the Lessing J. Rosenwald Curator at the Library of Congress. He joined the Folger Shakespeare Library in 2014 as the Eric Weinmann Librarian. In his retirement, Dan has reinvigorated his bookselling business and was recently reelected to membership in the ABAA. He is a member of the Grolier Club of NY since 1989, the Association Internationale de Bibliophilie, and the Print Council of America. He also serves on the foundation board of the Colorado Antiquarian Book Seminar, an organization he has been associated with for 15 years.

Sandra Hoekstra
Sandra L. Hoekstra Bookseller (Thomaston, ME)
-- Children's Illustrated pre-1930, Maps, General Antiquarian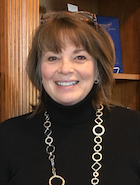 Sandra (Sandi) Hoekstra is a happy transplant to Maine after spending many years in the Texas heat. A family move and career change in 2002 led her first into antiquarian textiles and then into paper. Her book business began with illustrated children's books and paper toys. Attending CABS in 2013 broadened her enthusiasm and understanding of the book trade. The opening of a small shop has allowed expansion into general antiquarian stock, including books, maps, prints and interesting ephemera. She lives and works in the mid-coast with her husband, Bruce, and dog in an Italianate house that will forever be under restoration.

Glenn W. Mason
Cultural Images (Portland, OR)
-- Ephemera, Photographs, Manuscript Collections/Items, Fine & Unusual Books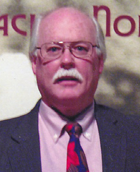 Glenn Mason, in partnership with his wife, Judith, started Cultural Images in 1999 after retiring from a 30-year career as an executive director of museums and historical societies. Cultural Images had a two-prong focus. One was to provide consulting and contracting services to historical societies, research libraries, museums, and various tribal and cultural groups; the other was to buy and sell ephemera, manuscripts, vintage photographs, and fine and unusual books. By about 2010, Cultural Images began to concentrate almost entirely on the buying and selling aspect of the business.
Over the last eight years Glenn has exhibited in an average of 25 different shows a year, primarily throughout the West Coast, including the "shadow shows" preceding each year's ABAA book fair in California. Glenn serves on the Board of Directors of the Ephemera Society of America and has participated in that organization's annual show in Connecticut for the last four years. Cultural Images issues periodic e-lists and is presently getting ready to do the Pasadena shadow show and their first ABAA show in Oakland in February, 2019.
Stacy Waldman
House of Mirth Photos (Easthampton, MA)
-- 20th Century Photographs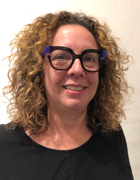 Stacy Waldman is a long time dealer and collector of vintage photography and handwritten material. Several of her photo finds have been included in numerous exhibitions and publications throughout the world (including the popular "Miss Peregrine's Home for Peculiar Children" book series). In 2015, she curated the "It's a Snap! exhibition, which featured anonymous snapshots from some of the most important U.S. collectors of found photography. In 2016 she opened a retail space, Spot 22, in Easthampton, MA. Many of her regular customers have traveled to shop looking for vintage photos, photo albums and ephemera. She continues to set up at photo, paper and book shows on the east coast, also sets up at a photo show in Paris, France and plans on doing the ABAA show in Oakland in February, 2019. Sales also occur via her website, houseofmirthphotos.com and from postings on Facebook and Instagram.

Libby Ware
Toadlily Books (Atlanta, GA)
-- Occult, LGBTQ, Books about Books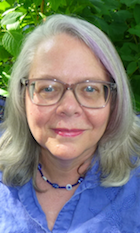 Libby Ware started selling collectible books at antique fairs in 1990, and upgraded to antiquarian book fairs around 1999. Her business, Toadlily Books, specializes in books and ephemera relating to Occult/Esoteric, LGBTQ, Feminism, Books about books, Cookbooks, and Illustrated Classics. She is president of the Georgia Antiquarian Booksellers Association and is on the book fair committee for the annual Georgia Book and Paper Fair, held on Labor Day weekend.
Libby is the author of the award-winning novel, Lum. She and her wife, Charlene Ball, write bibliomysteries jointly as Lily Charles. Their first book, Murder at the Estate Sale, will be published in 2019. She lives in Atlanta, Georgia.


Nancy Bass Wyden
Strand Book Store (New York, NY)
-- Fine Scholarly, Used, Rare & Collectible: First Editions, Art & Photography, Books about Books, Americana, etc.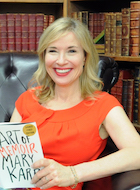 Nancy Bass Wyden grew up in the stacks, like her father, literary legend Fred Bass. Strand Book Store -- "The Strand" as nicknamed by bibliophiles -- was founded in 1927 by her grandfather, Benjamin Bass. Ben passed the business to his son, Fred, in the late-1960s, and Fred to Nancy in more recent years. Nancy began working in the store at the age of 16, sharpening pencils and answering phones, before heading to her mother's home state of Wisconsin for college. It wasn't long after she graduated that she was back at Strand, spearheading the Books by the Foot department, growing it exponentially through thoughtfully curated libraries and production sets (as seen in You've Got Mail, The Royal Tenenbaums, The Wolf of Wall Street and frequently on Saturday Night Live). In the mid-1990s, she began co-managing the store alongside her father.
Raised as a well-read bibliophile, Nancy's personal collection well surpasses 2000 books, widely ranging from antique leather-bound books from the 1800s to memoirs, biographies, works of contemporary fiction, and classics like Dickens, Twain, Wilde, and Nabokov. She also has a large presidential collection with many signed works, including a copy of The Audacity of Hope signed by the former president, Barack Obama. Nancy is now the sole owner of the Strand Book Store, which celebrated its 91st birthday over the summer.

---
Associate Members

Matthew Histand
Between The Covers Rare Books, Inc. (Gloucester City, NJ)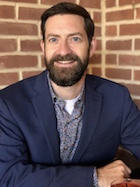 Matt Histand lives in South Philadelphia with his wife, three boys, two cats, and an old dog who has never known any tricks. He majored in English at Rowan University, whose illustrious alumni include rocker and college dropout Patti Smith, as well as the actor who played Epstein in Welcome Back, Kotter. Matt has been with Between The Covers for the past nine years after a decade working for an advertising magazine where he touted innovative new consumer goods such as buttons that play music and stress balls shaped like cows. At Between The Covers, Matt is responsible for various tasks from making coffee and cataloging archives to editing and assisting with appraisals, though coffee maintenance and consumption remain his primary focus. He is a 2010 graduate of the Colorado Antiquarian Book Seminar and looks forward to becoming more involved in ABAA activities.