The ABAA has recently approved several new members, all of whom have successfully proven themselves to be, in the words of the ABAA Guarantee, "established, knowledgeable, and of excellent reputation." These new members were sponsored by existing members, and have undergone a rigorous screening process. We welcome the newest members of the Antiquarian Booksellers' Association of America.
Full Members:

Kim Herrick got her start in the book trade by buying a large collection from an estate sale and then going to the Colorado Antiquarian Book Seminar to figure out what to do with it. Luckily, this turned into a passion for a new career and Kim went on to attend the Rare Book School several times and many trade shows with her new business, The Book Lair. A graduate of UC Berkeley, Kim has kept her roots in the Bay Area by joining the Book Club of California and regularly attending events there. One of her specialties is miniature books and she is a member of the Miniature Book Society.
Andrew Langer came to bookselling in a roundabout way, in large part as a consequence of moving into a nearly 100-year-old house in 1996. Efforts at restoration led to an increased interest in the old ways and to a need for parts sourced from the local community. Books and ephemera came home with the fixtures, and the infant online auction market demonstrated an audience for the uncommon.
A decade later, Mr. Langer began to sell ephemera and books on-line as a full-time vocation. He joined the IOBA in 2006, attended CABS in 2013, and joined the ABAA in 2016. He continues to source uncommon material from Berkeley and the surrounding Bay Area communities. He sells principally through direct quotation, online venues, and book fairs. He maintains an online inventory and a significant offline stock seen only at shows or as opportunity arises.
Néstor H. Masckauchán, President and founder of Tamino Autographs, is an expert in autographs and memorabilia in opera, classical music, and ballet. A native of Argentina, he is a passionate music fan and autograph collector, and enthusiastically assists other collectors, writers and institutions in the art of curating material.
Since 2006, Tamino Autographs provides collectors with one of the largest existing inventories in autographs, vintage letters, books and memorabilia related to the performing arts. Mr. Masckauchán also regularly authors the only existing blog exclusively focused on opera and classical music memorabilia and curates material for a non-profit project which is currently building an online museum dedicated to historical opera. Since 2015, Tamino Autographs is the exclusive providers of autographs for the Metropolitan Opera shop in New York City.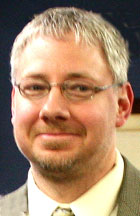 Although born in New Hampshire, Willis Monie, Jr. grew up in Cooperstown, NY. He has always "worked" in the book business, although in his younger days it just involved "moving the books and stapling lists." He went to school at RPI in Troy, NY where he was a math major, and thought he would become a statistician for a major league baseball team. Fiinally realizing there were only 26 baseball teams (at that time) and his chances were slim of getting a statistician job at the major league level, he moved to Georgia after graduating college in 1990 and managed several retail stores.
In 2000, he began working with his father, long-time ABAA member Willis Monie, and has worked full time with him for the last 16 years, learning and expanding the business, and has now assumed the role as ABAA member for their firm.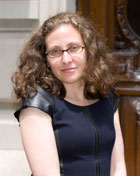 Abby Schoolman studied Medieval and Renaissance history, literature, and art at Wellesley College. She also holds a Master's degree in Library Science and Archives Management. Prior to joining the New York staff of Bauman Rare Books in 2000, Abby worked in a diverse group of libraries, including an urban public library, a university special collections department, and a historical society.
Art bookbinding and artist's books unite Abby's love of modern design, books, and exemplary craftsmanship. She began by collecting books and exhibit catalogs of art bindings, buying her first catalog in 2000. In August 2013, Abby started a blog, American-Bound, solely devoted to contemporary art bookbinding in the Americas.
Abby Schoolman Books opened in August 2014, representing and selling the work of some of the most creative and talented contemporary artists who use the book as their primary medium of expression.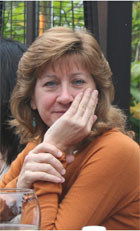 "When I was young, I remember rooting through the barns of New Hampshire that were stuffed with old books. I was entranced by them. They really weren't very old, but to the eyes of a child they were treasures, and I fell in love with 'old books'."
After graduation from college Laurelle Swan embarked upon a full-time career in Higher Education administration and software sales. Her love of old and fine books remained strong, and she regularly attended ABAA fairs and made it a habit to find the used bookstores in every town she visited to spend a few moments searching through their shelves. After 35 years -- tired of the rat-race of a career -- she followed her passion and opened a bookstore. Swan's Fine Books opened in May of 2013, and today offers vintage, collectible and rare books, with a specialty in Fine Press, Illustrated, and Artist Books.
Michael Thompson, is a bookseller and dealer based in Chicago and an active collector of rare books for over forty years. Michael serves on the Council of the Bibliographical Society of America and is Chair of its Finance Committee. He also serves as a Trustee of the Newberry Library, as a member of the Board of the Center for Book Arts (New York), and as chair of the Library Society at the University of Chicago. He is a past president of the Caxton Club, Chicago's bibliophilic organization, and is currently Chairman of the Fellowship of American Bibliophilic Societies. He has published extensively about bibliographical topics and about the philosophy of art.